Legionnaire Alvar
---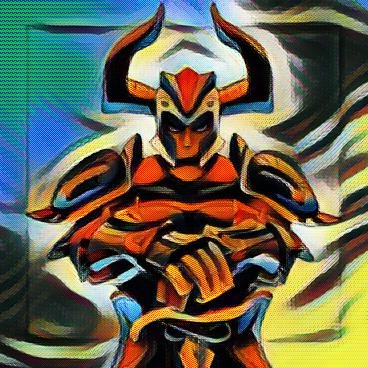 Hi there,
It's been ages since last I participated in any Splinterlands challenge. No matter how good my earnings were from playing splinterlands, I always had a tinge in my heart for abandoning my blog. My blog, helped me to reach the point where I am today.
So for the past couple of days, I have been thinking about at least 2 posts per week. And both posts would be splinterlands because I am trying to re-alive my blog and splinterlands challenge posts are the best to do so. I saw this week's challenge, Legionnaire Alvar.
Legionnaire Alvar
Legionnaire Alvar is great neutral chaos legendary. If you know how to use it well and where to use it. I will admit I have learnt its usage from new players. Those who didn't have enough choice in cards. With the passage of time, I realised the more choices you have the more confused you get. Yes, it's true. In big mana games, we use big cards. And Legionnaire Alvar is 9 mana legendary. So you can safely use it in big mana games without any fear of being killed by Giant Killer. Legionnaire Alvar does have a giant killer ability so it can counter big mana cards. I personally prefer using Desert dragon against giant cards. But Legionnaire Alvar can be good against water attacks as well because of their void armour ability.
My battle will Legionnaire Alvar
---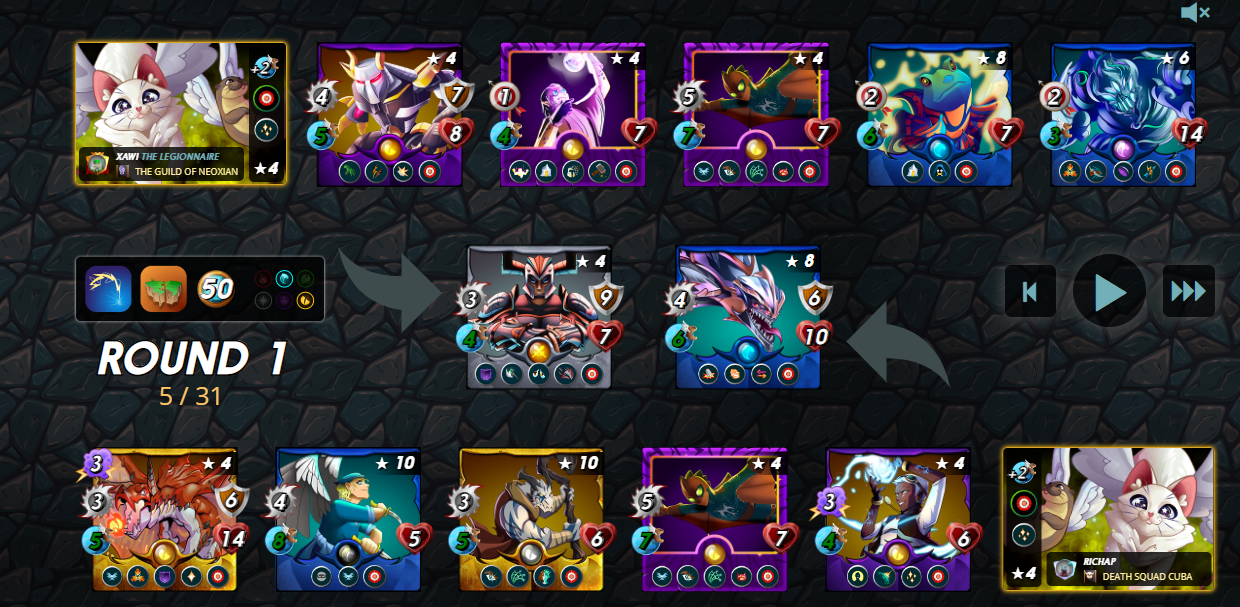 Xawi Vs Richap
The battle was pretty close. To be honest I would have never used this lineup. I did because I wanted a battle with Legionnaire Alvar. I got 50 mana games but also got the ruleset of the earthquake. It was a risk but I took it and good for me I won. Unfortunately, the purpose of using Legionnaire Alvar in the first position dies because my opponent didn't use a giant monster in the first place.
I won this battle because of my triage ability. I used to monsters with triage ability and they kept healing Wave Brood. It gave me an advantage and wave brood survived quite a lot of attacks.
I hope my battle would justify this week's challenge. Hope to see you all soon take care and happy splinterlanding.

If you want to play splinterlands then SignUp Here
Posted using Neoxian City
---
---