Tide Biter-Water Vampire
---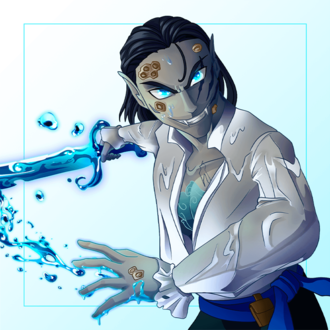 ---
Heya Splinterfella's,
Have you ever heard of water vampires? well if not then let me introduce Tide Biter. Tide Biter wasn't a Vampire in the first place. He was a sailor who loves to spend his time at sea. Because of his powerful water mana spells, he accomplished so many things. And people had another level of adoration, admiration, and respect for him. He was a water warrior. Water had a deep connection with Tide Biter. But once vampires attacked his ship. They killed Tide Biter and threw him into the water.
Since he was a water child, Water healed his mortal wounds and he woke up as a water vampire.
now I am so in love with this water epic card because of its amazing abilities.
Tide Biter
Element: water
Rarity: EPic
---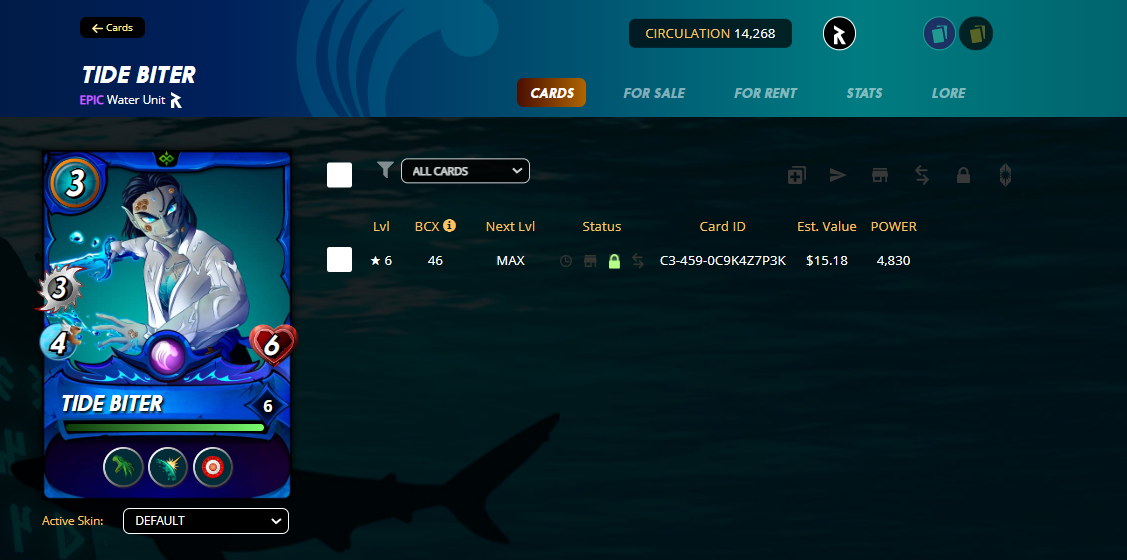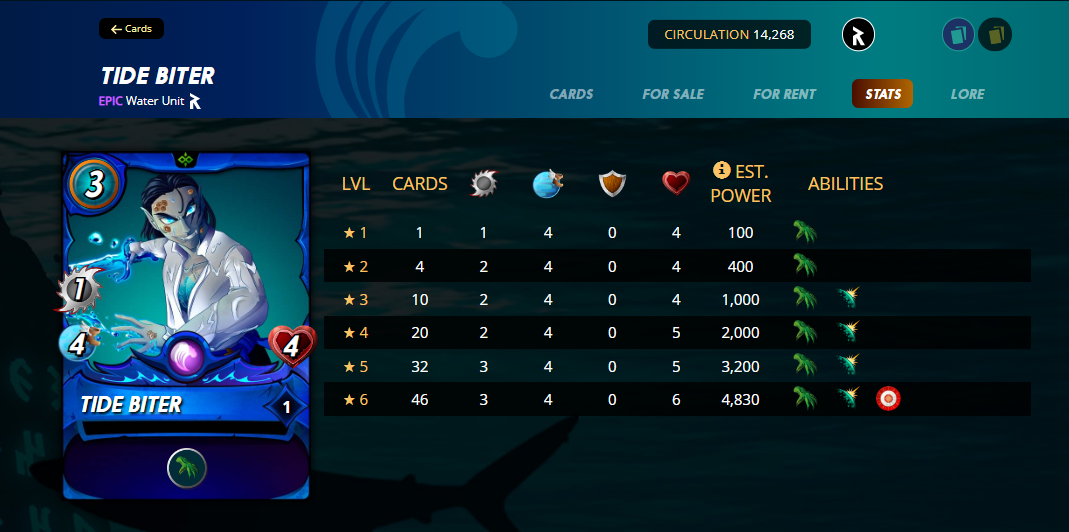 Tide Biter is a water epic card. It's a new reward card so this is why I didn't notice it earlier. Again i noticed it when someone used it against me. Well, my opponent lost that battle and I got to know that Tide Biter is another reward card that has Reflection Shield. Yes, the Reflection shield is one of my favourite abilities, but hold on it does have another great ability which is True Strike. True strike means it will never miss its target so yea it does have reach ability so i would say this card is a perfect combination against the Blast attack.
This is why I used it in my battle when i got the blast ruleset.
Battle
---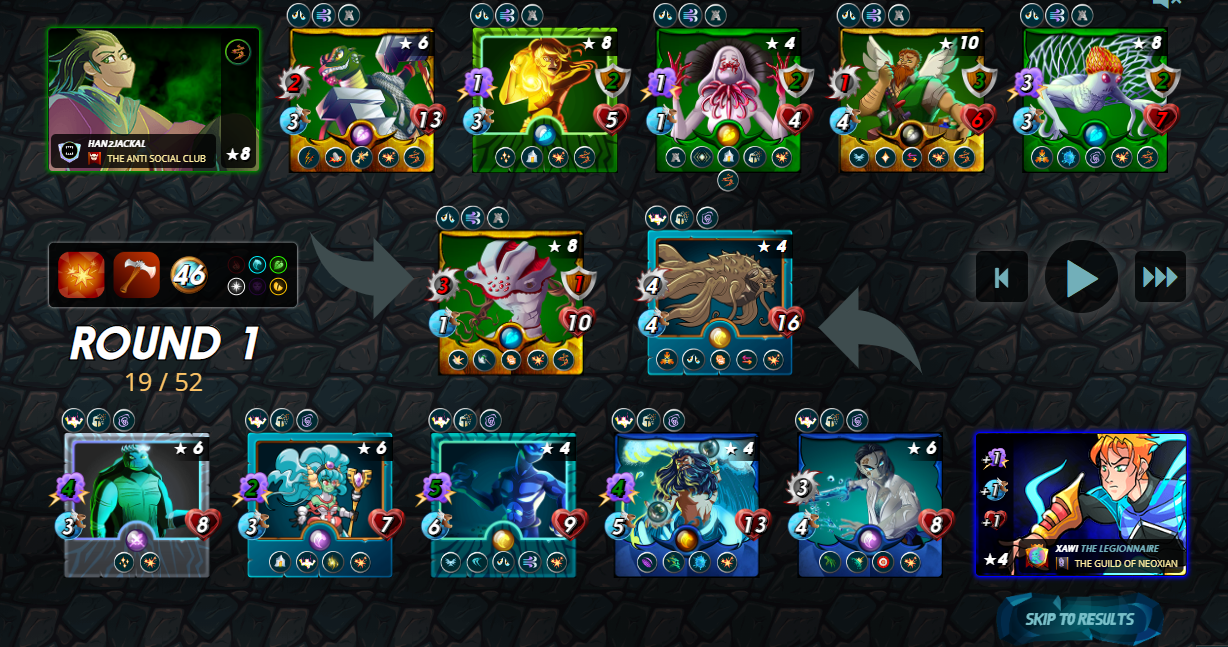 Battle
Now watch that battle carefully and you will figure out when Tide was attacking the melee monster that had thorn ability, Tide wasn't getting any thorn, So it means when it provides a shield against blast it is also best against thorn ability. It doesn't take any damage from thorn ability. It amazed me too much. If you really want to have this card then I would say now is the time. This card is so amazing and right now due to markets it is dirt cheap. Well now maxed one is 15$ but I maxed mine at just 12 $. It means I already saved 3$ right there.

If you want to play splinterlands then SignUp Here
Posted using Neoxian City
---
---