I was inspired by the beauty of nature, the wonderful colors, the fauna through the magnificent toucan, and the flora through the coconut a very tropical fruit. I chose a range of colors where I highlight that summer climate that characterizes my country Venezuela.
Here is the result of my work: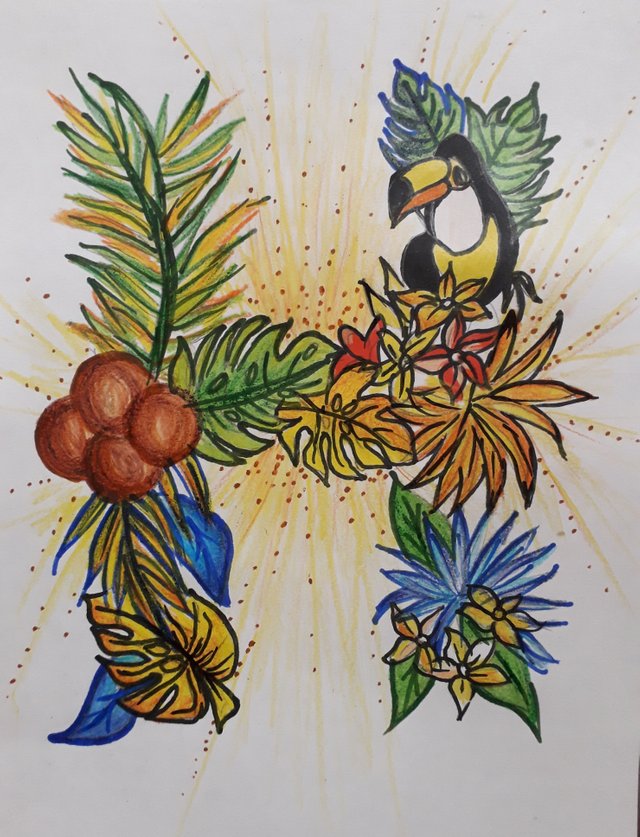 Step by step

The first thing I did was the pencil drawing.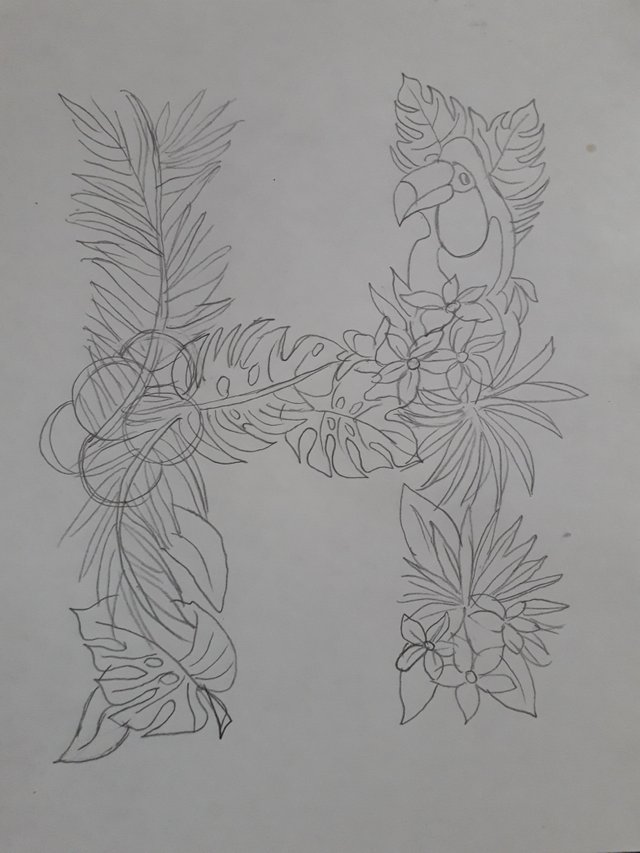 ---
I started coloring my letter H using colored pencils and markers for the outline.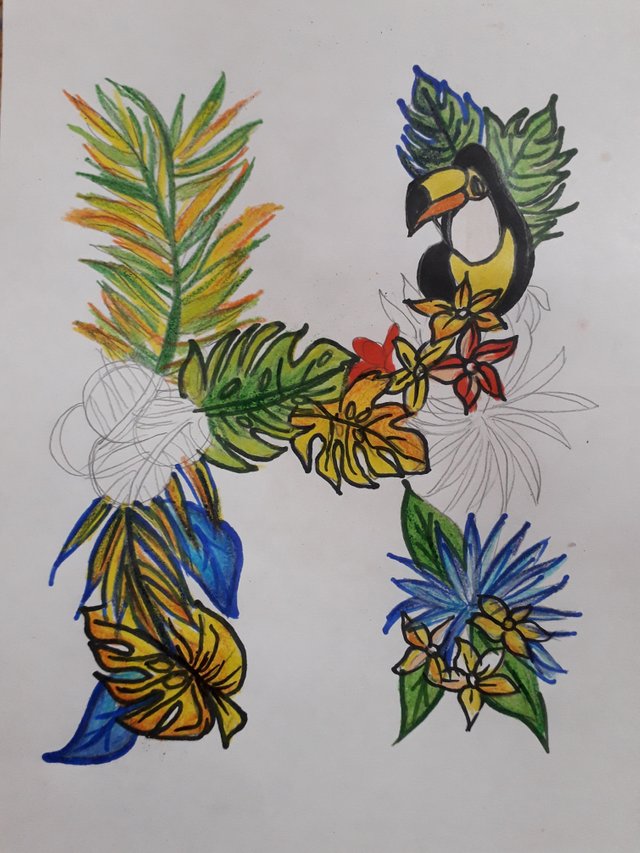 ---
I painted the coconuts with brown tones giving it volume with the shading technique.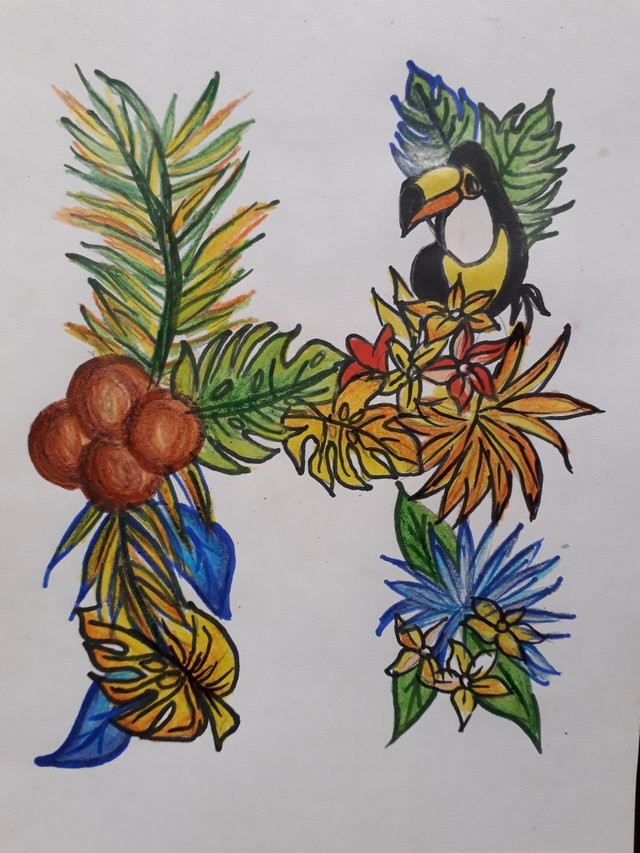 ---
To give a little life to the background I used the sun color.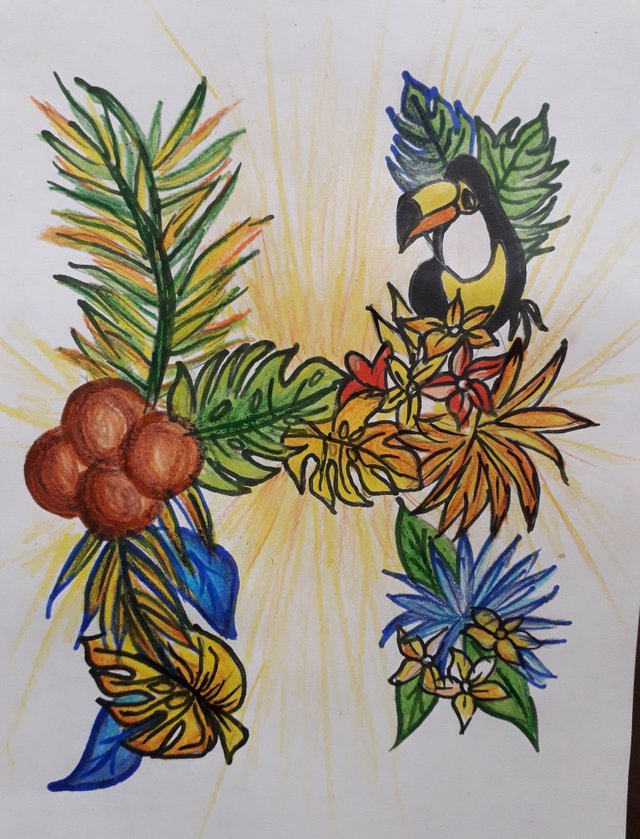 ---
Not satisfied with the result obtained so far, I added a few brown dots, emphasizing the sunny climate characteristic of my country.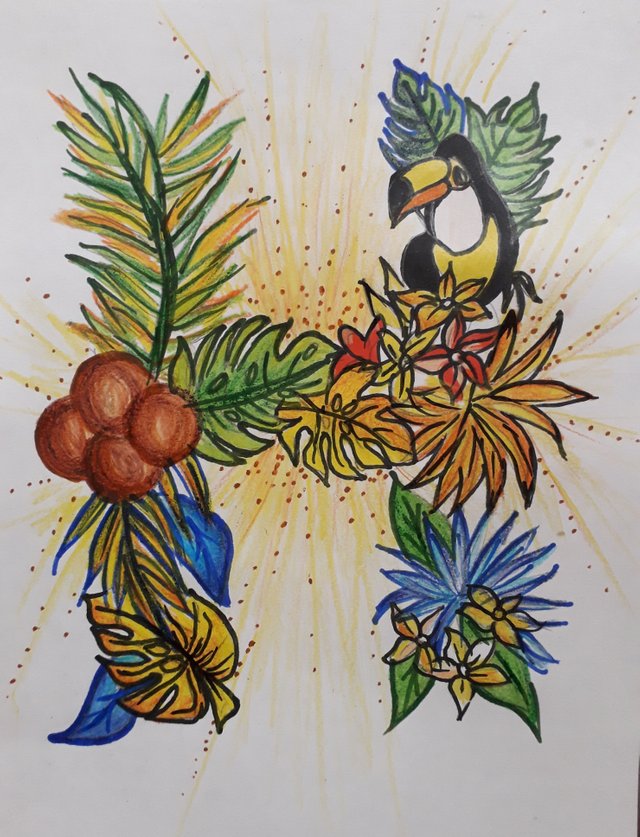 Hoping that you liked my work, any comment or suggestion I do not hesitate to do so, grateful for the support received, I say goodbye until next time.