Decided to do a post about something I normally won't do... a food post. Basically I'm going to show you how I make sushi. It is one of my favorite foods and I love going to restaurants to eat it. Unfortunately, sushi is pretty expensive to eat in restaurants so I make it myself oftentimes. Although still expensive but considerably less than in a restaurant. In the end, I manage to do something like this, and it tastes awesome. ( Almost ) like in a restaurant.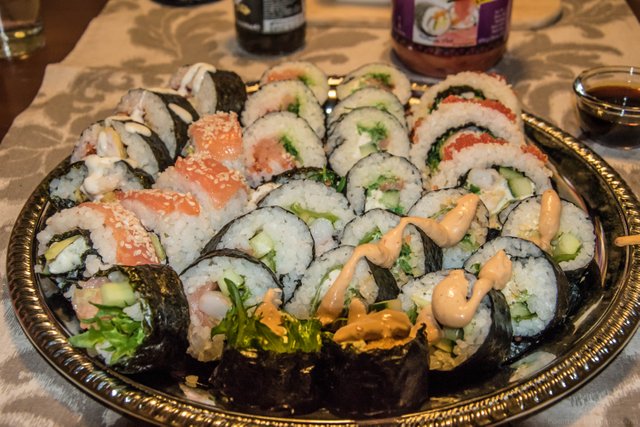 I'm not gonna do an in-depth tutorial on how I make this, just describing with short sentences and also pics.
First, all the ingredients... I think all these costs around 35 eur in Estonia. Price probably differs from country to country.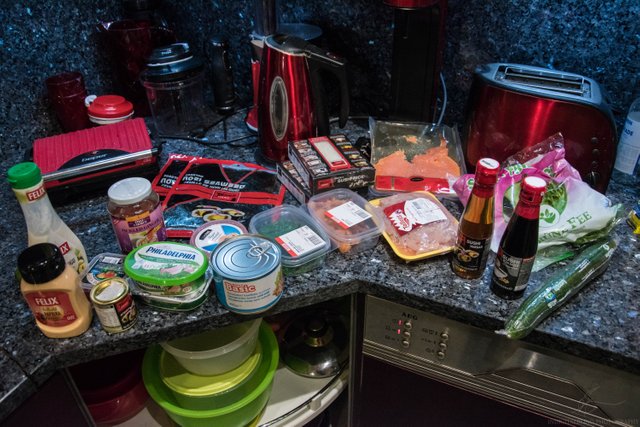 I start with rinsing sushi rice and I do it 3 times and after that I let it sit in water for about 10 minutes.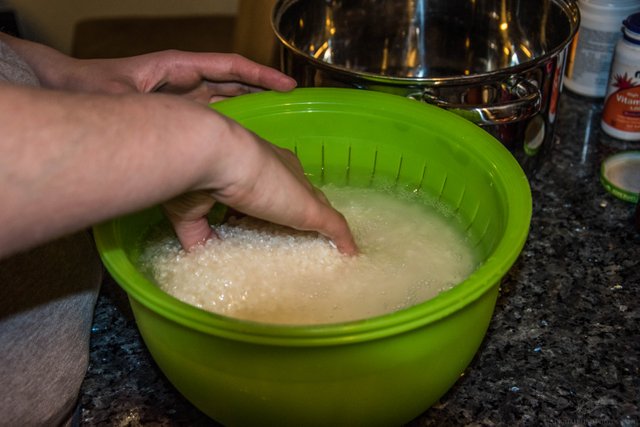 At the same time, I start cooking chicken and make it taste good.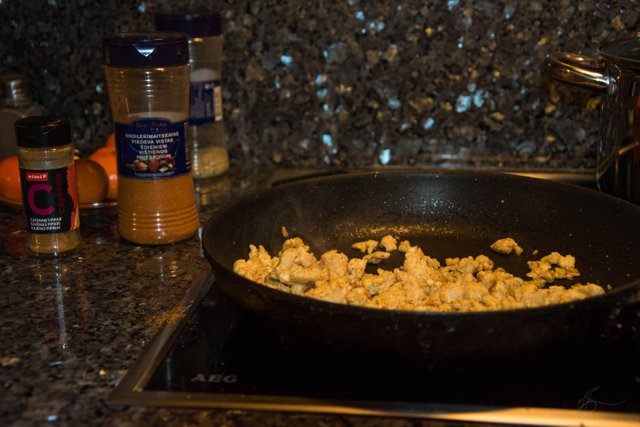 Then I boil the rice for about 20 minutes when all the water is evaporated. When the rice is ready I add some sushi rice vinegar, 3 tablespoons.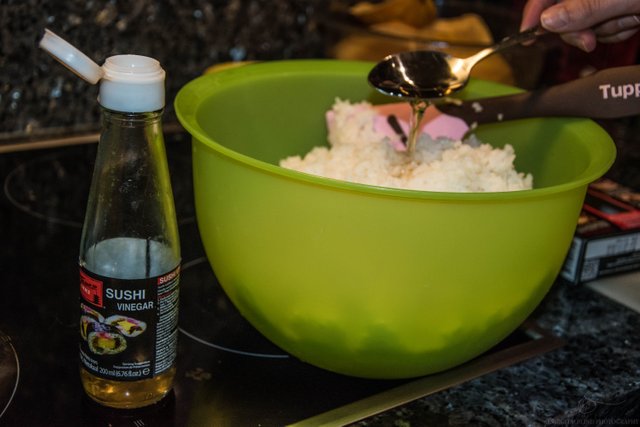 After that, I leave the rice to cool outside for 15 to 20 minutes. Prepping rice takes about an hour in total.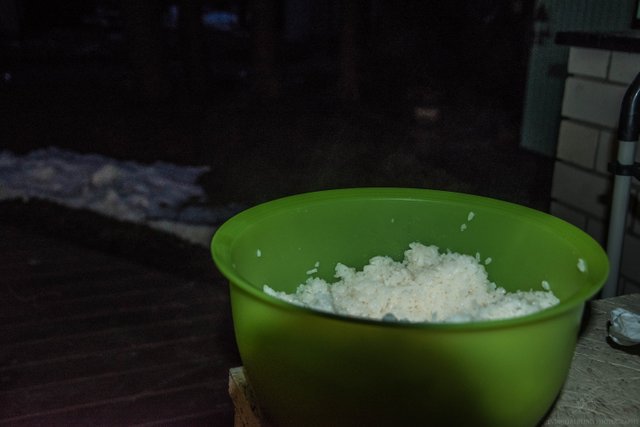 Now we can start rolling the sushi rolls. This is usually my gf's job because of im noob at this.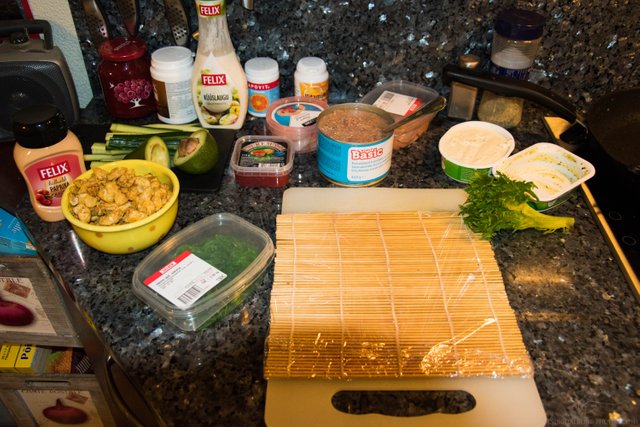 Put the rice on the nori.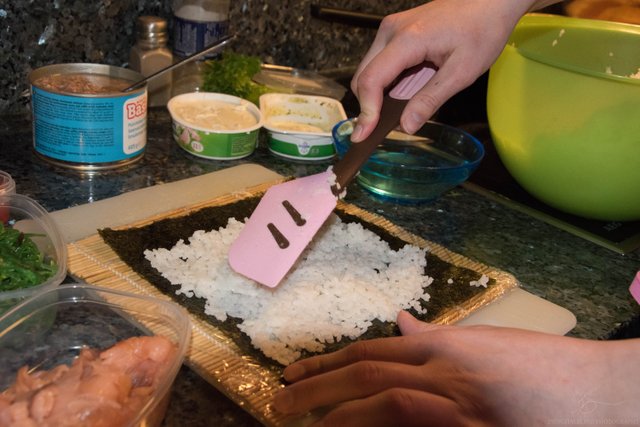 Have two cats in the kitchen looking and judging every move you make ( since the photos are a year old, the black and withe cat is still in this life, unfortunately, today, no more...)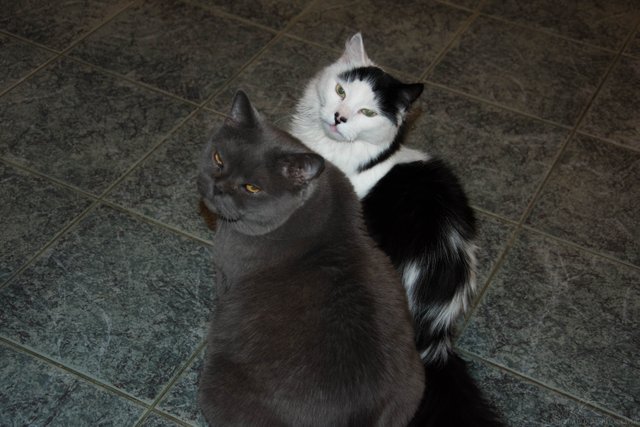 Add whatever ingredients you like on the rice, do different ones.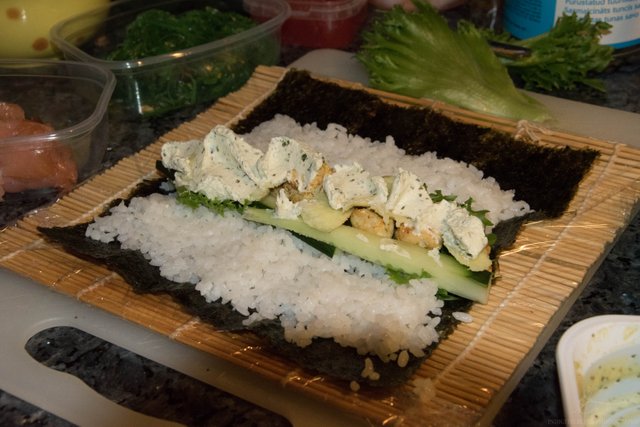 Roll it...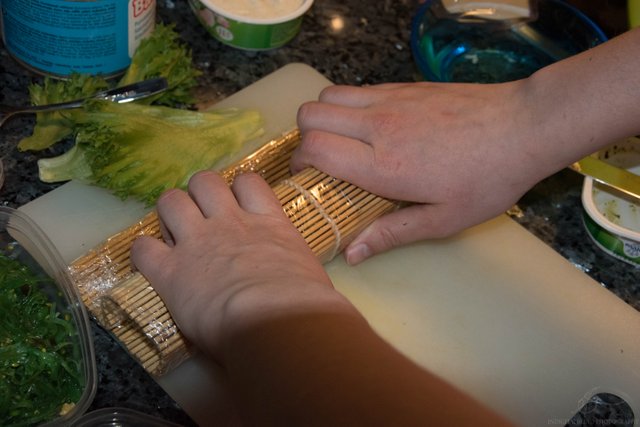 ...and you have a nice quality sushi roll.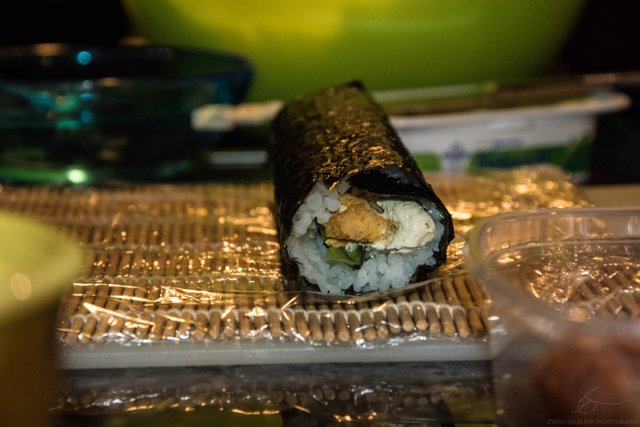 ---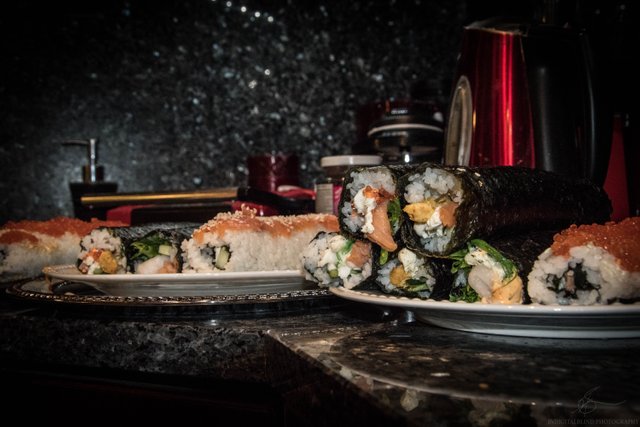 Finally, cut the rolls with a sharp knife, otherwise, you will ruin the sushi rolls.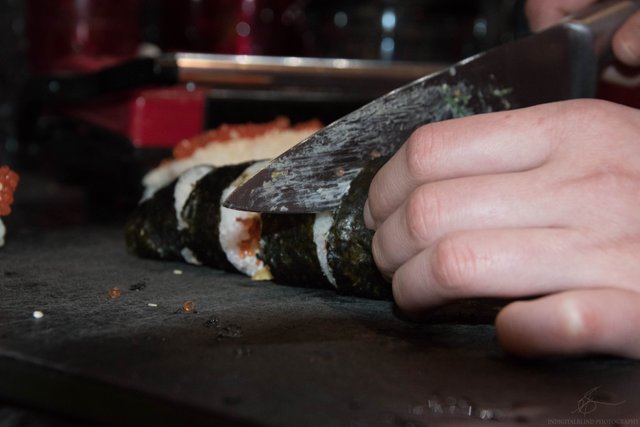 And then plate it...
Dinner served bitches.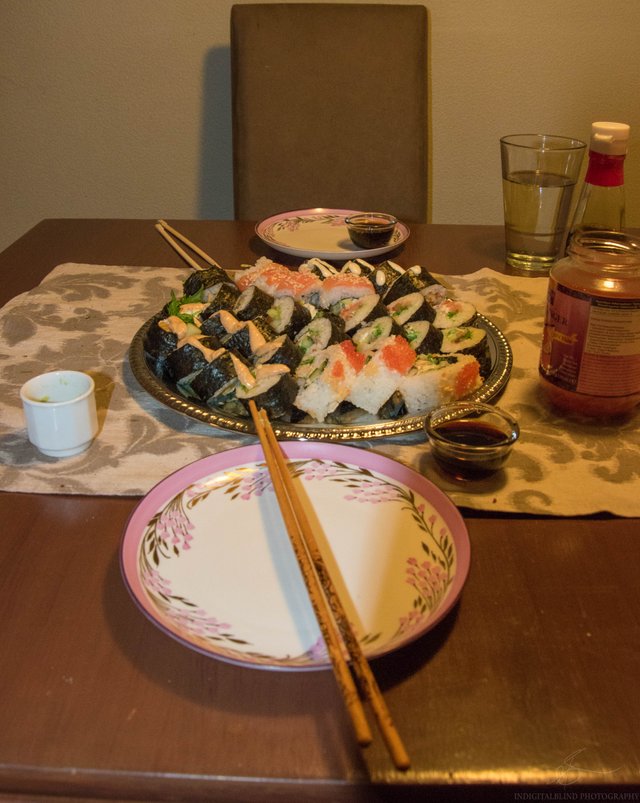 ---
---
---