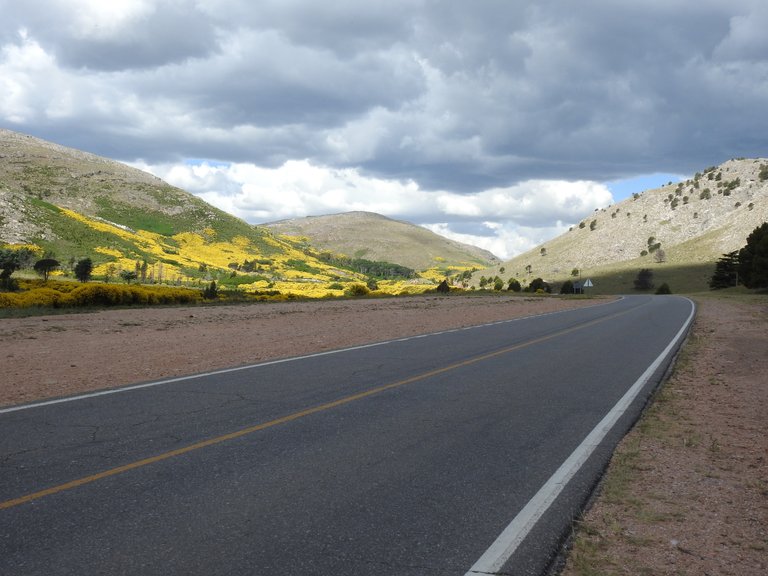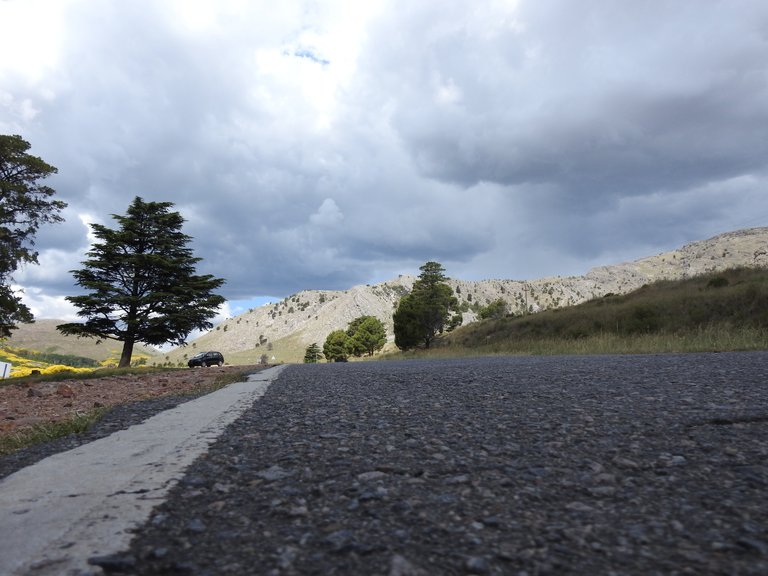 Very good evening dear nature-loving friends! The time has come for another edition of the Amazing Nature Contest - November 2020 - #03, of which I leave you the rules and conditions for those interested. It is always good to take a look at our presentations to verify the fulfillment of these requirements.
Muy buenas noches queridos amigos amantes de la naturaleza! Ha llegado el tiempo de otra edición del concurso Amazing Nature Contest - November 2020 - #03, del cual les dejo las bases y condiciones para los interesados. Siempre es bueno darle una mirada para verificar el cumplimiento de esos requisitos en nuestras presentaciones.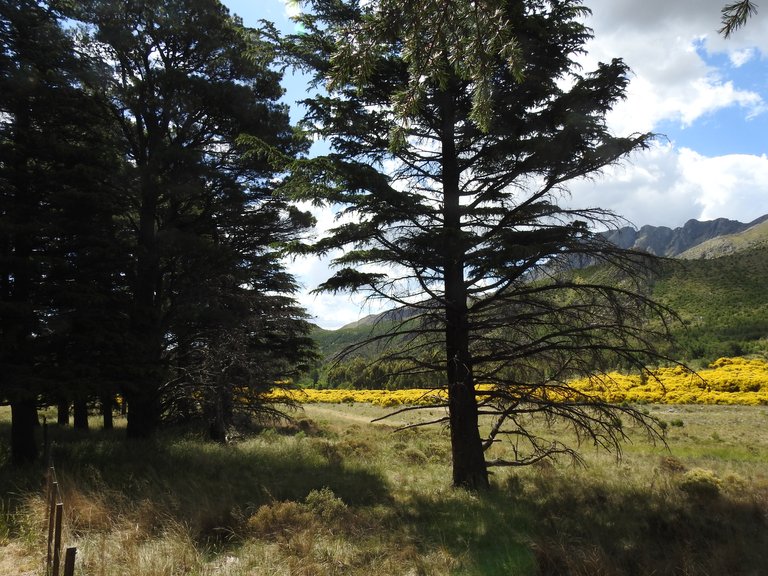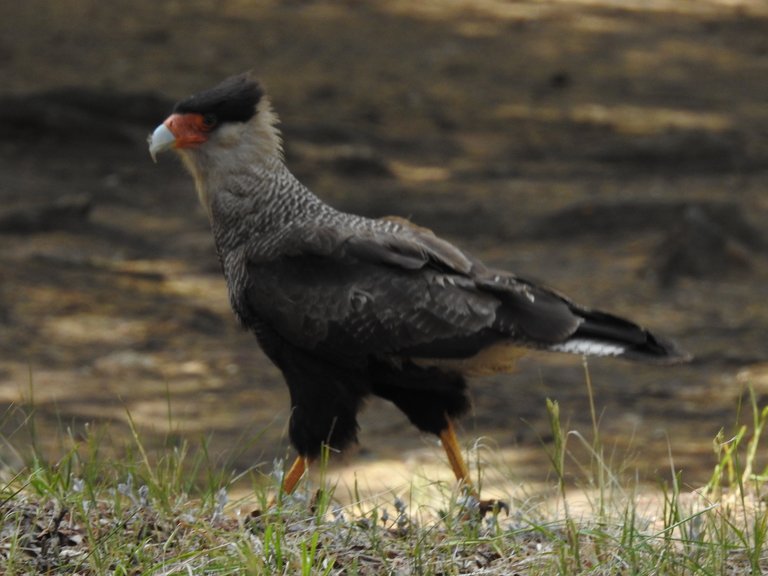 Thursday was a day to get back on the road and head for the hills, where we hadn't been for a long time due to the pandemic and the closures of most cities. From the first day of November many cities began to open and we took the opportunity to return to this beautiful destination located just 120 kilometers from our city and enjoy the Amazing Nature.
El jueves fue un día de tomar la carretera nuevamente y salir rumbo a las sierras, lugar al que hacía muchísimo tiempo que no íbamos producto de la pandemia y los cierres de la mayoría de las ciudades. Desde el primer día del mes de noviembre comenzaron a abrir muchas ciudades y aprovechamos la ocasión para volver a este hermoso destino ubicado a escasos 120 kilómetros de nuestra ciudad y disfrutar de la Amazing Nature.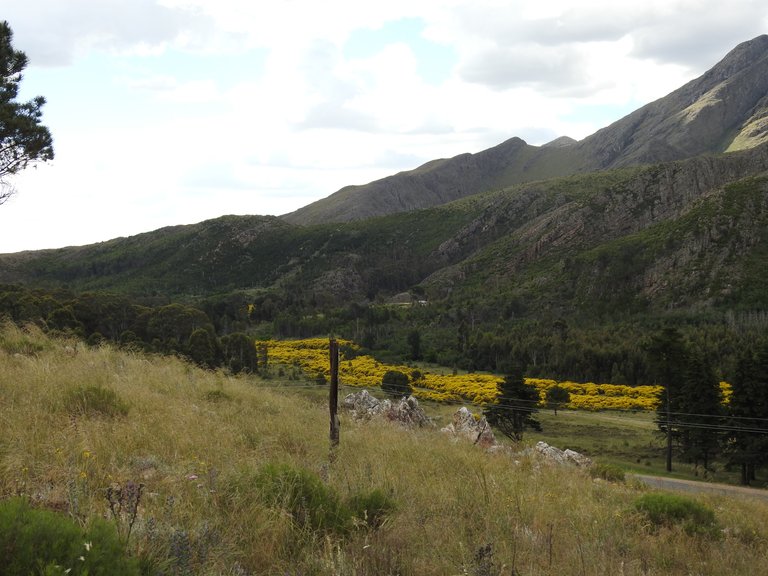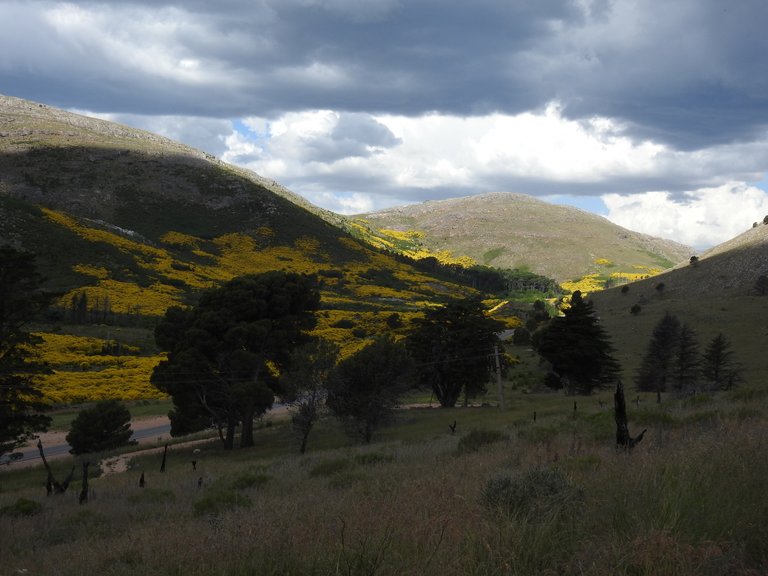 We took advantage of the opportunity to do some adventure tourism and we climbed with my family and a cousin who came with us to a small hill where there is a viewpoint. The climb is not very complex, although going up and down with a baby on your back makes it a little more complicated since the movements we have to make must be more careful to avoid being hit; that is why the climb took us a little longer than expected, but the main thing was always to take steps safely.
Aprovechamos la oportunidad para hacer algo de turismo aventura y subimos con mi familia y una prima quién vino de paseo con nosotros un pequeño cerro donde hay un mirador. La subida no es muy compleja, aunque subir y bajar con una bebé a cuestas hace que sea un poco más complicado ya que los movimientos que debemos hacer deben ser más cuidadosos para evitar que se golpe; por ello el ascenso nos llevo algo más de tiempo de lo esperado, pero lo principal era siempre dar pasos con seguridad.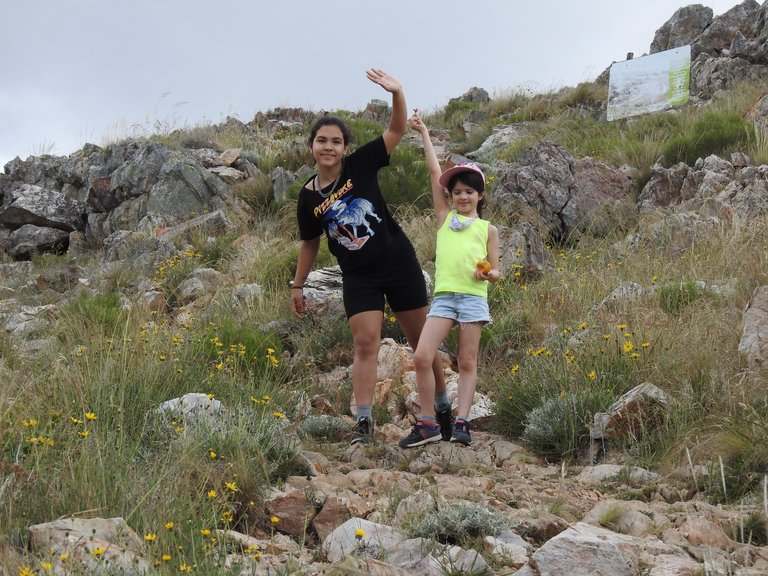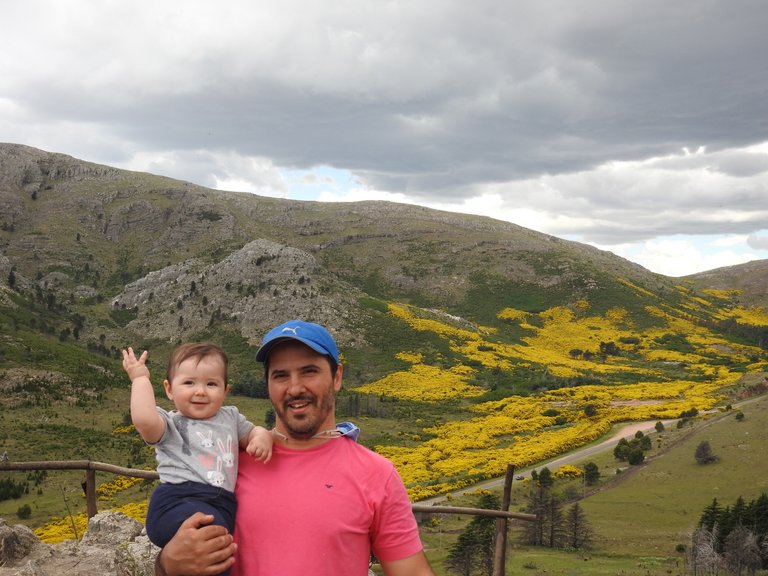 Once we arrived at the viewpoint located about 50 meters high we took the opportunity to enjoy the beautiful landscapes and take some pictures to immortalize that beautiful moment. The yellow color of the brooms in flower tinted most of the mountain landscape and its exquisite perfume invaded the valleys.
Una vez que llegamos al mirador situado a unos 50 metros de altura aprovechamos para disfrutar de los hermosos paisajes y hacer algunas fotos para inmortalizar ese hermoso momento. El color amarillo de las retamas en flor teñían gran parte del paisaje serrano y su exquisito perfume invadía los valles.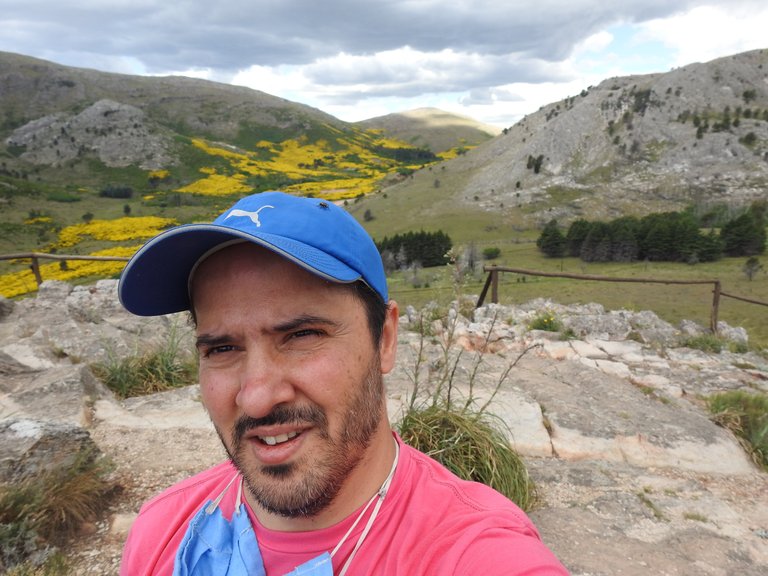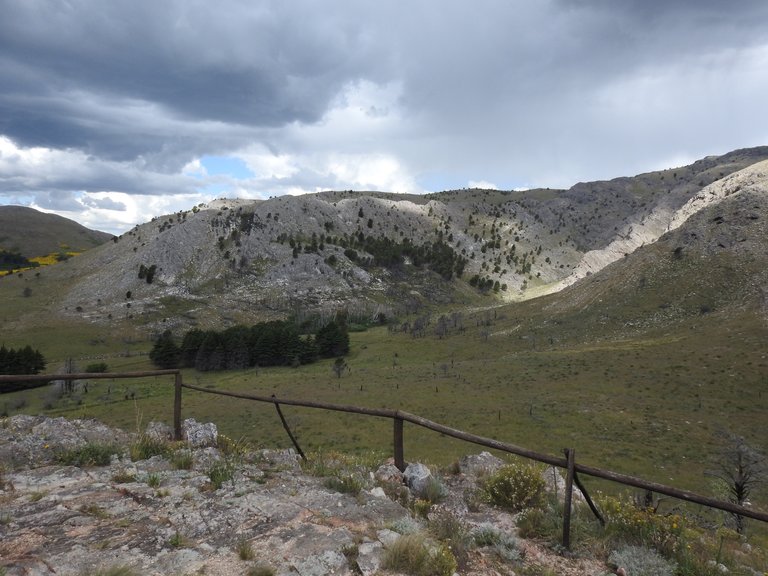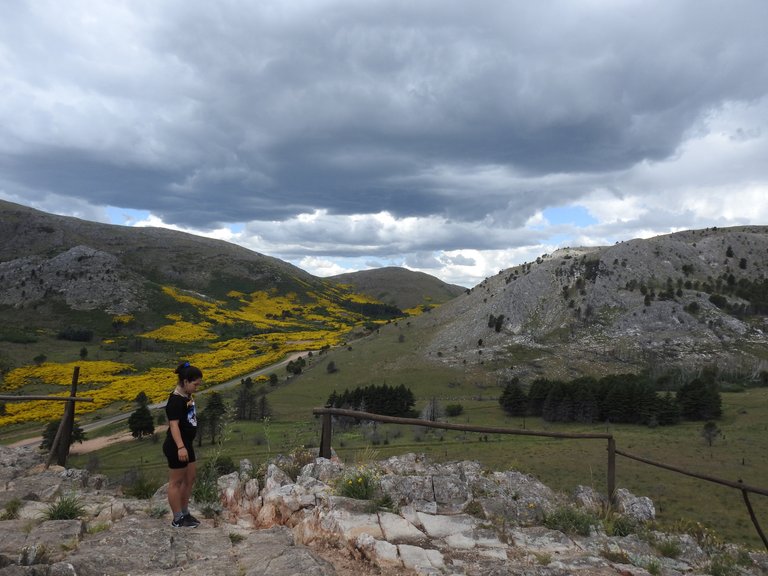 It was a spectacular day where we were able to enjoy a whole day in a beautiful natural space, where the girls were able to do small climbs and enjoy the adrenaline that it causes. After a great day of a lot of activity they fell asleep during the return trip.
Fue un día espectacular donde pudimos disfrutar de todo un día en un hermoso espacio natural, donde las niñas pudieron hacer pequeñas escaladas y disfrutar de la adrenalina que ello causa. Después de un gran día de mucha actividad se durmieron durante el viaje de regreso.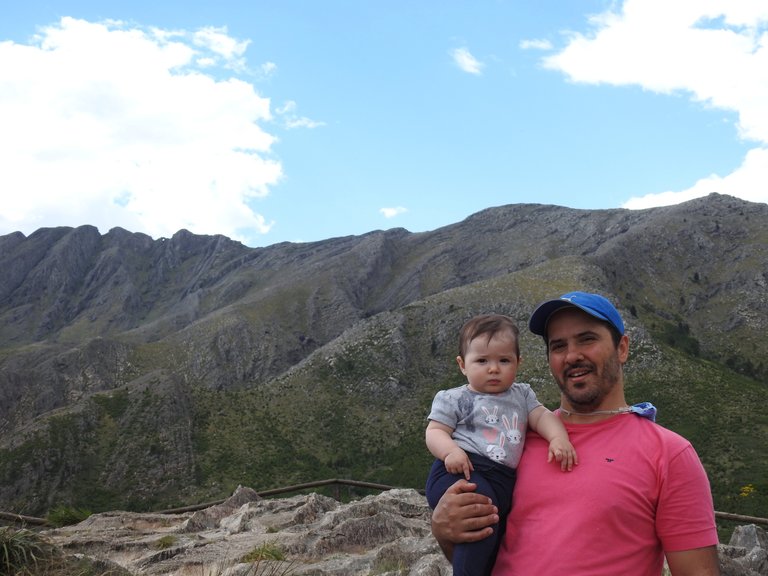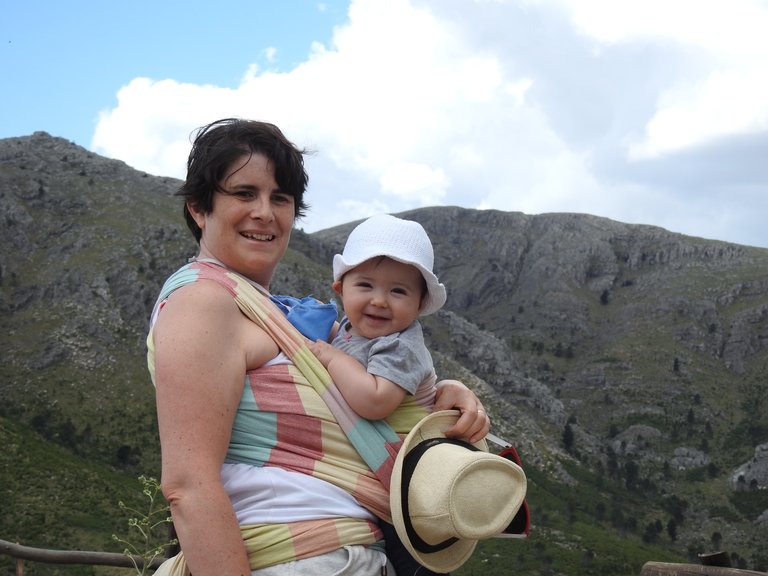 This beautiful exit gave us that energy we were needing, that energy that only our Amazing Nature provides. Grateful to be able to enjoy another day with our family surrounded by a natural environment and away from all worries.
Esta linda salida nos aporto esa energía que estábamos necesitando, esa energía que solo aporta nuestra Amazing Nature. Agradecido de poder disfrutar otro días más en familia rodeado de un entorno natural y alejado de toda preocupación.
Original content of @pablo1601
Nikon Coolpix P900 camera