Good day everyone! This is my second time posting on #ASEANHiveCommunity.
Thanks for the collaboration of WednesdayWalk by @tattoodjay and MakeMeSmile by @elizacheng for the intention of bringing fun and smile... I also wanted to thank @elizacheng and @tattoodjay for the prize I have received. I am so grateful and also having fun with this community.
---
Sunshine, fertile soil, rain, and good seed - along with the blessings of our Creator became our food, our daily bread, and much more. It is a celebration of colors, of a beauty derived from simple seeds blessed by the sun and rain.
---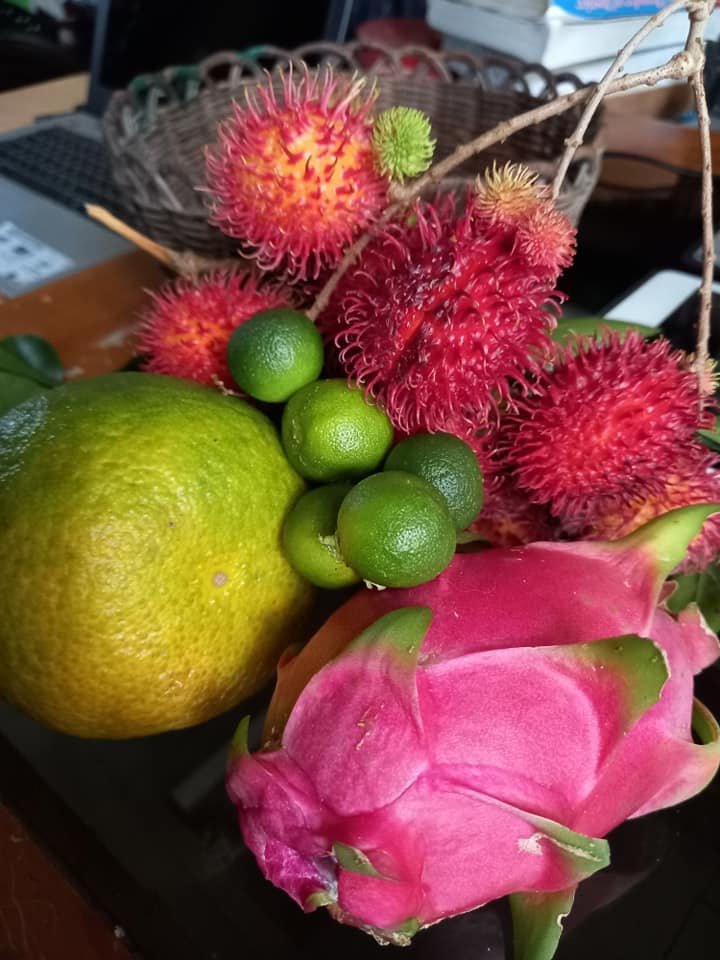 ---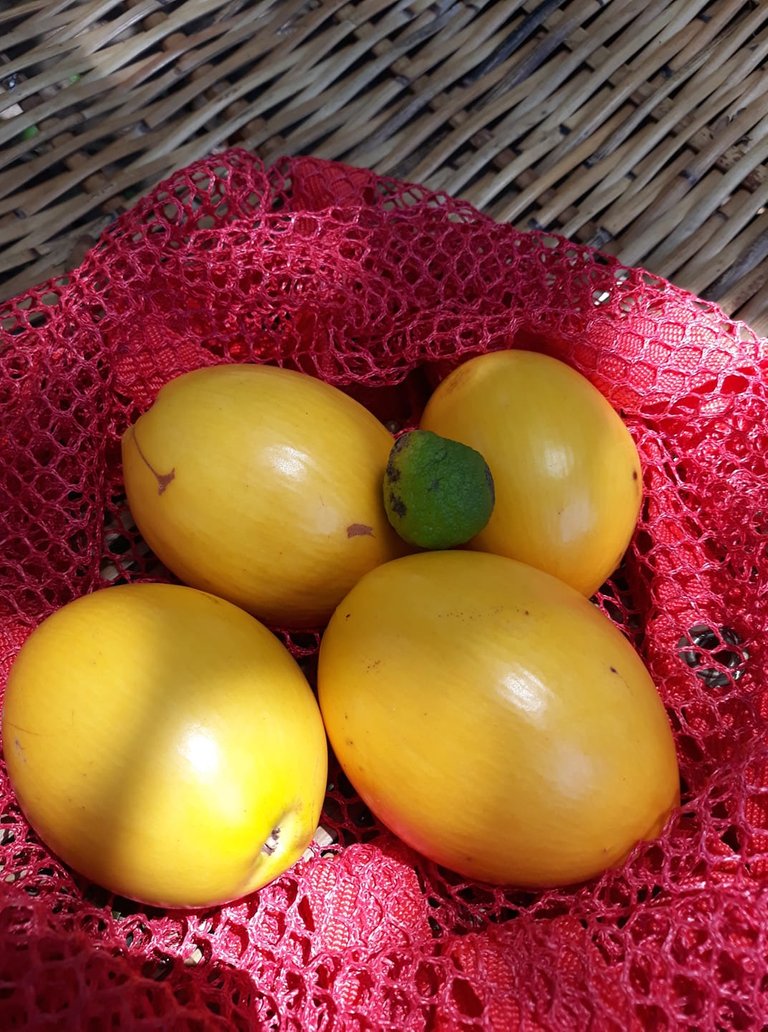 ---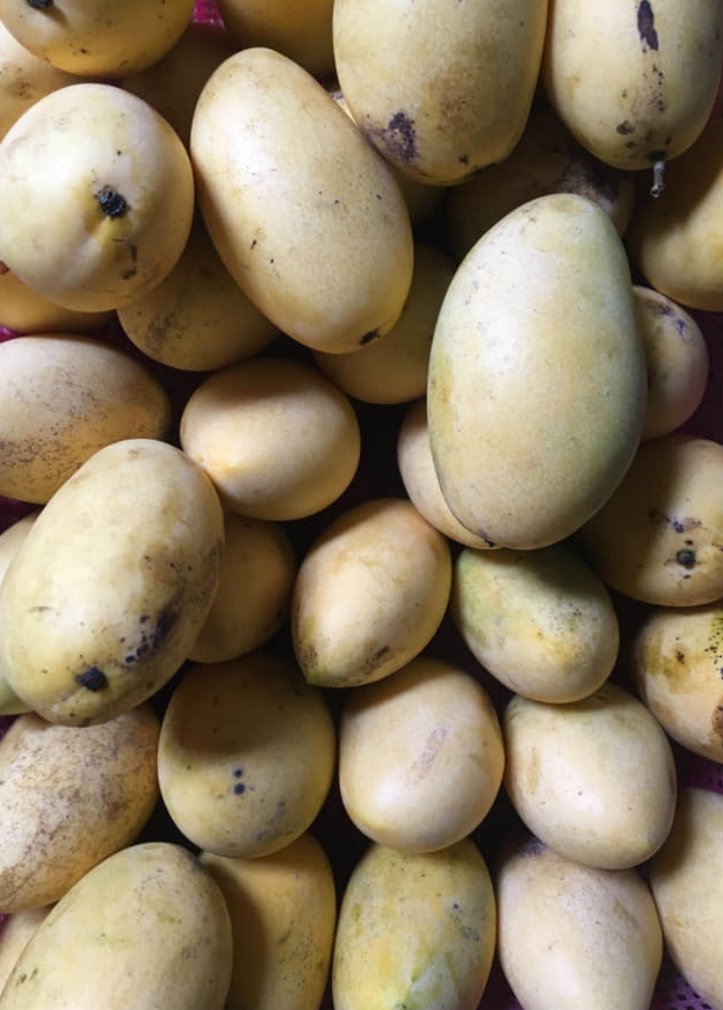 ---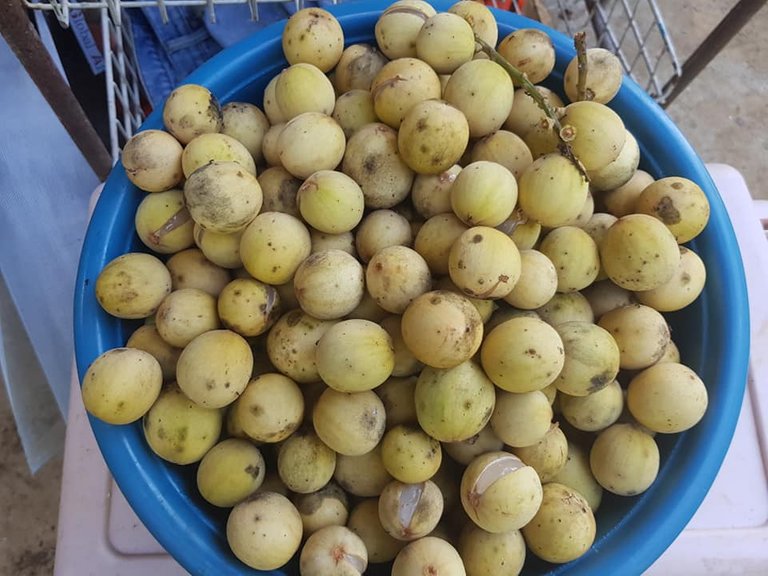 ---
My mouth watered and salivated the moment I saw the freshly picked fruits. Fresh crimson rambutan, dragon fruit, papaya, lanzones, shiny skin of Brazilian apple, guayabano, aromatic durian and marang, ripe mangoes with a very fragrant aroma yellow and slightly fibrous, delicious oranges and calamansi, yummy duhat, banana (saba) which is good for people with high blood pressure and the so-called fruit of life, coconut (buco). Fruits from the seed of love and care for the fertile soil.
---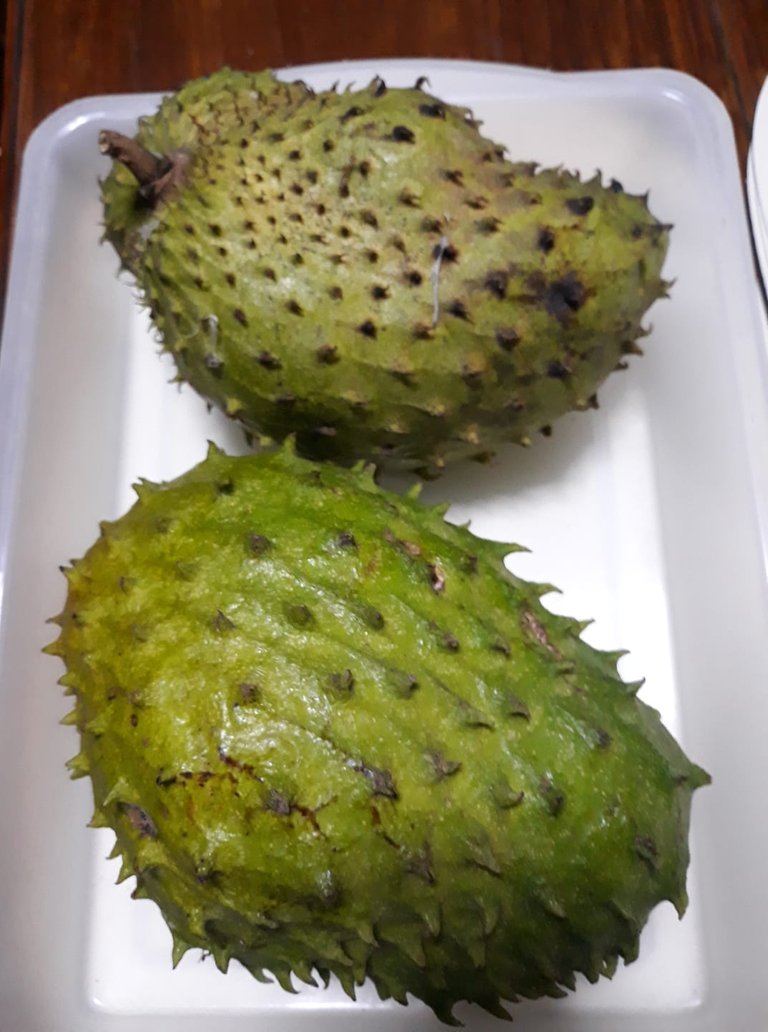 ---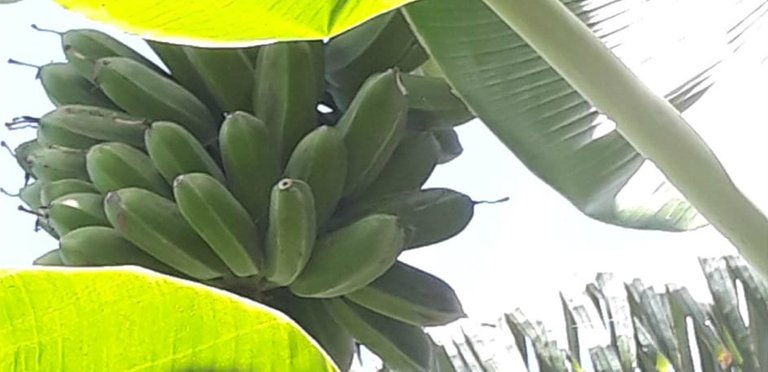 ---
The fruits are picked and placed in various containers and brought to the well to wash and remove the sometimes small fruit animals and traces of dirt. Everyone was happy with the many fruits that were harvested from the small farm that my parents had set up. The harvest is plentiful today even though sometimes there is a slight problem with the extreme heat of the weather and the leaves of the fruits dry out and sometimes the flowers fall off when pests attack.
---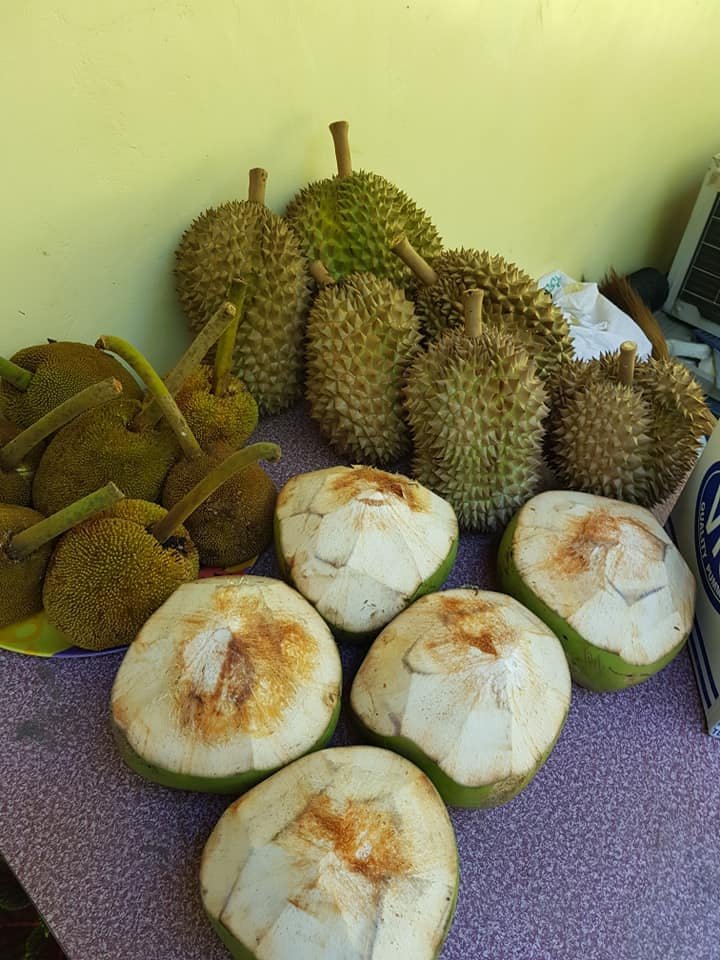 ---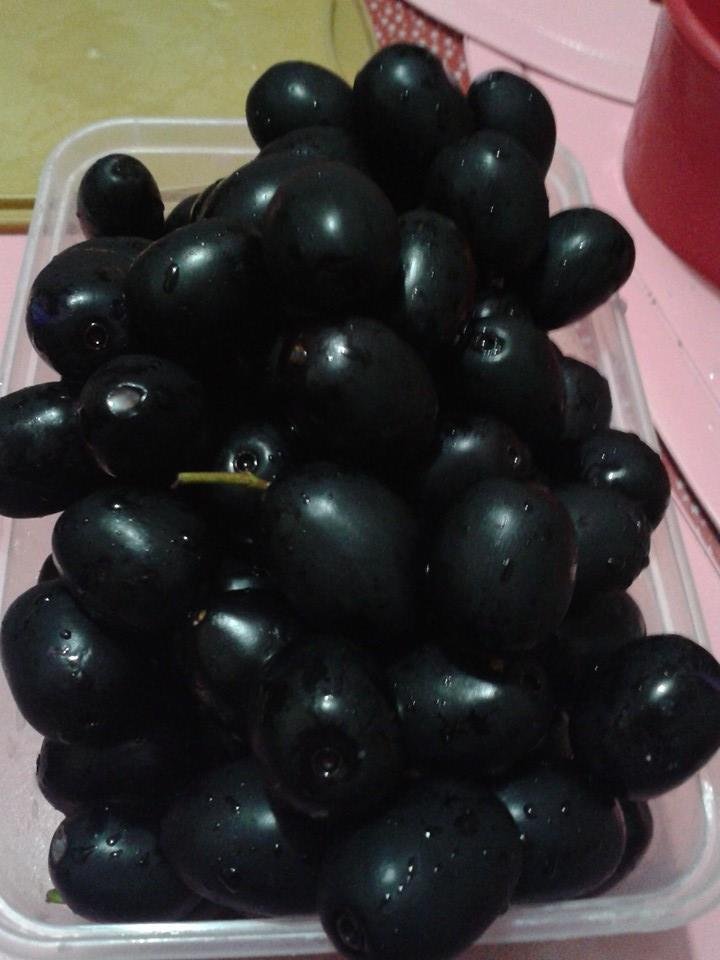 ---
It is nice to have a small farm, especially at this time of year with pandemics, you have your own garden that will bear fruit for a few months. Our father taught and trained us to grow organic fruits and vegetables for good health.
---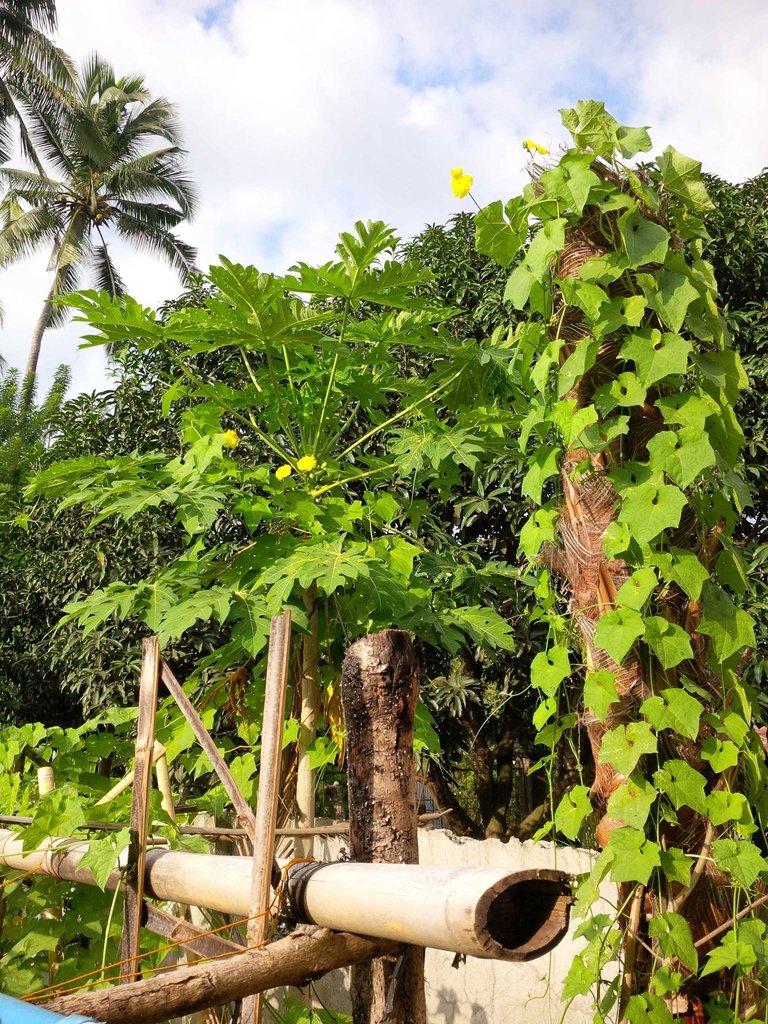 ---
In a world like this, radical self-care is part of not only surviving but learning how to thrive and make new and better choices.
---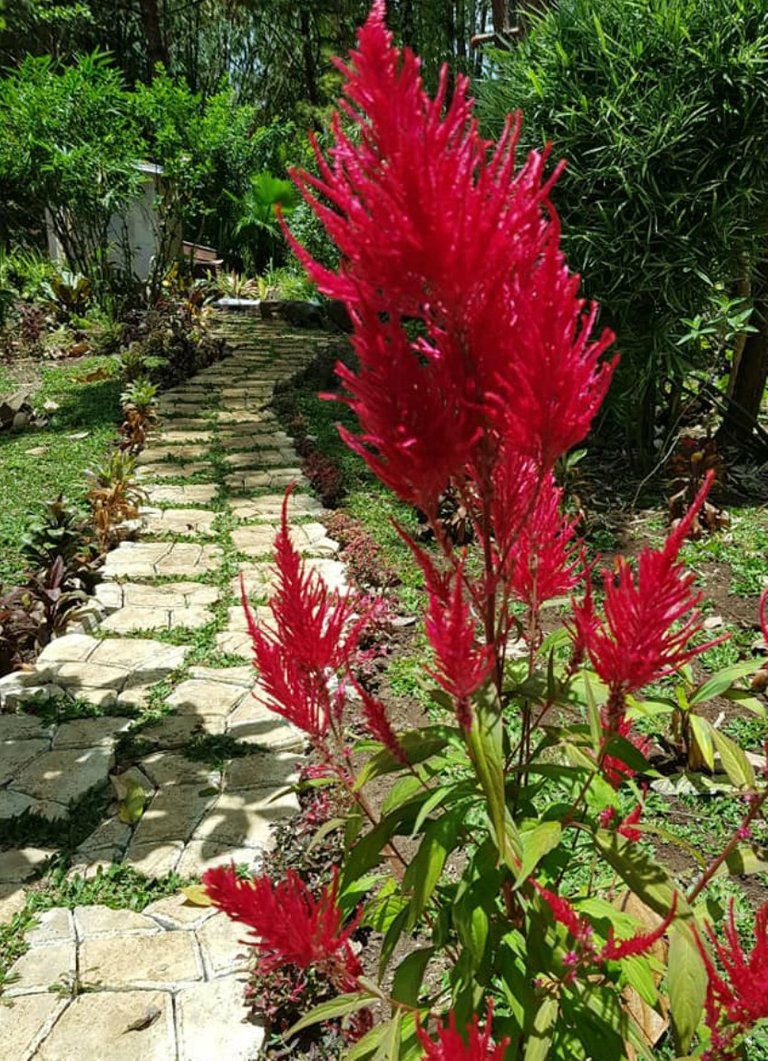 ---
It was indeed a delightful day with my #WednesdayWalk on our small farm. It was blissful. A moment of relaxation seeing the bountiful harvest that left a smile not only to my lips but also in my heart.
---
Taken using my iPhone 6 Plus
Camera Setting: Portrait setting/ HDR
Location: Laguna, Philippines
---

☆・:˜"°•ڰۣڿ♥ڰۣڿ•°"˜・:・゚☆☆・:˜"°•ڰۣڿ♥ڰۣڿ•°"˜・:・゚☆ ☆・:˜"°•ڰۣڿ♥ڰۣڿ•°"˜・:・゚☆

☆・:˜"°•ڰۣڿ♥ڰۣڿ•°"˜・:・゚☆☆・:˜"°•ڰۣڿ♥ڰۣڿ•°"˜・:・゚☆ ☆・:˜"°•ڰۣڿ♥ڰۣڿ•°"˜・:・゚☆



---