🍠 Deep-Fried Sweet Potato & Tofu Snack 🧆 Ital/Vegan Recipe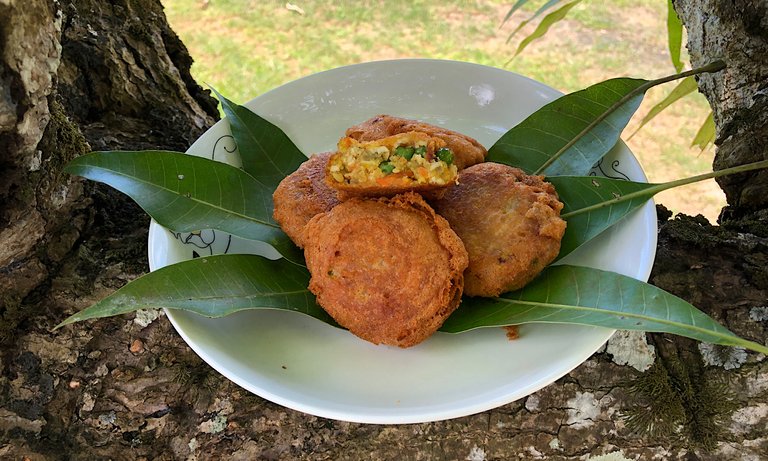 I wanted to make a new food for my family but I did not have any ideas what to make because we did not have so much ingredients. Yesterday I got a bag of sweet potatoes from the store. I think, they are maybe 700g to 800g in a bag for $2.00 dollars.
This week my husband got a bag of green peas from a supermarket in the city, so I wanted to make something deep-fried for Qurator's: Hive Top Chef! | Deep Fried. For the filling I just used ingredients that I had at home and for the batter, I know it from my husband. This is my first time to make it but it's a delicious snack.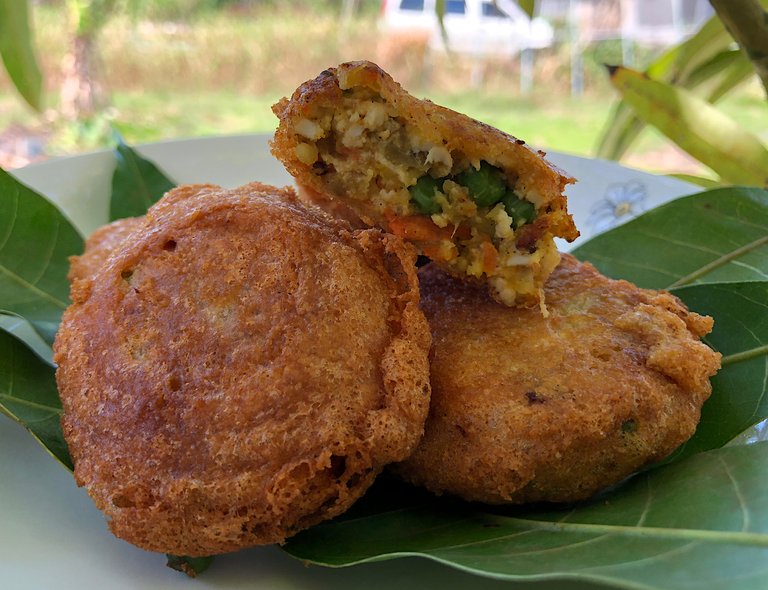 👩‍🍳 Deep-Fried Sweet Potato & Tofu Snack (Ital) Vegan Recipe 🔪
វិធីធ្វើដំឡូងជ្វាតៅហ៊ូបំពង

Ingredients For Make Filling
4 small sweet potatoes (cooked)
250g tofu
1/2 cup of green peas
1 carrot
1/2 tsp salt or taste
1/2 tsp white pepper
1/2 tsp paprika
1 tsp full of black mustard seeds

Ingredients For Make Dough
1/2 cup besan
1/2 tsp salt
1/2 tsp paprika
1/4 chili powder
1/2 tsp baking soda
2 tbsp rice flour
1/2 cup water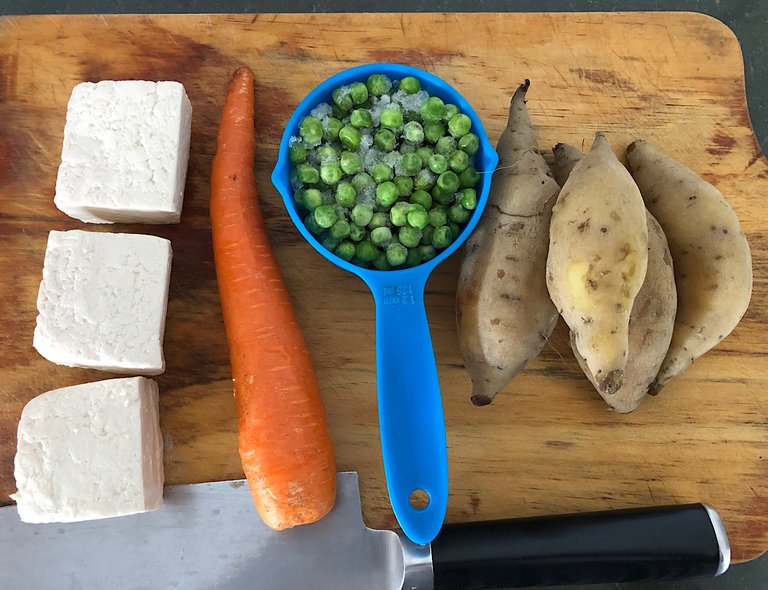 Step 1

Peel potatoes and mash them with tofu.

Step 2

Shred carrots and put them in a bowl with potatoes, green peas, salt, paprika, pepper, mustard seeds, and mix it well.

Step 3

After five minutes, pick a small piece of filling and make it like that or as you like.

Step 4

Put besan in a bowl and add salt, paprika, chili pepper, rice flour, baking soda, stir, and add water, stir it well.

Step 5

Get the filling put in batter and deep-fry them.

Step 3

Deep-fry them until brown and remove them, it's ready.
Outside them is crispy and inside is soft, its taste is sweet from sweet potatoes. My family said it's delicious.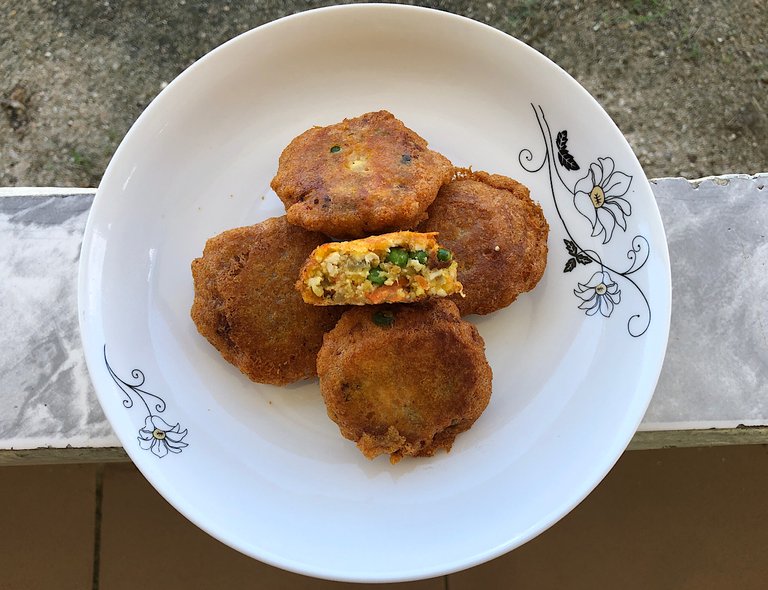 Have a great day everybody 😊. Stay safe and safe healthy.
CLICK HERE TO JOIN HIVE AND START EARNING CRYPTO LIKE US

---
---