My growing tomatoes at home! Among them, a very tenacious plant!
Last year the tomato crops on the family land were very productive, I remember that it was very gratifying because with some Steem rewards we were able to help for planting and maintenance.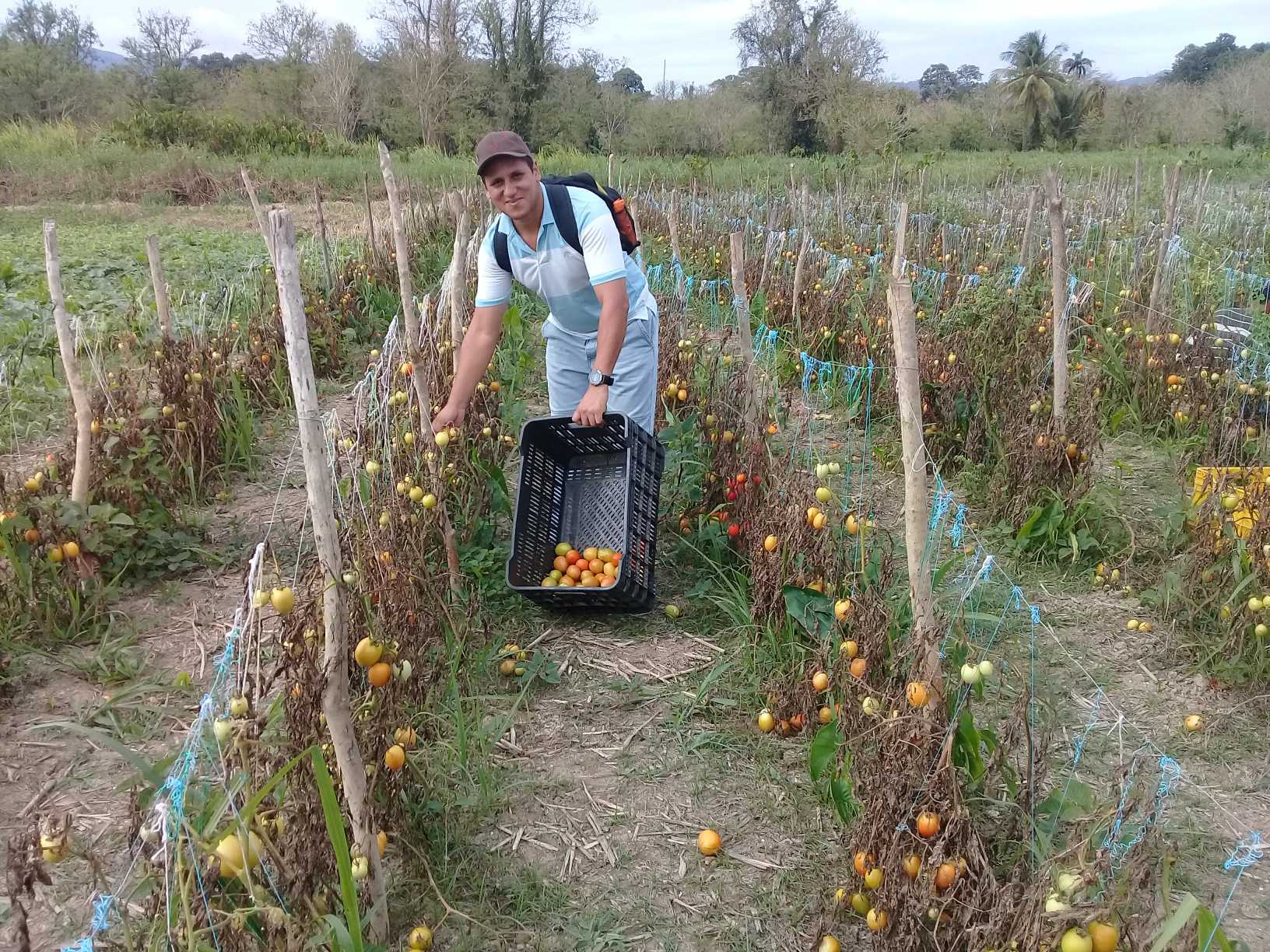 A percentage of the crop was given to us for some social activities, it was a conseque blessed with very prosperous tomatoes.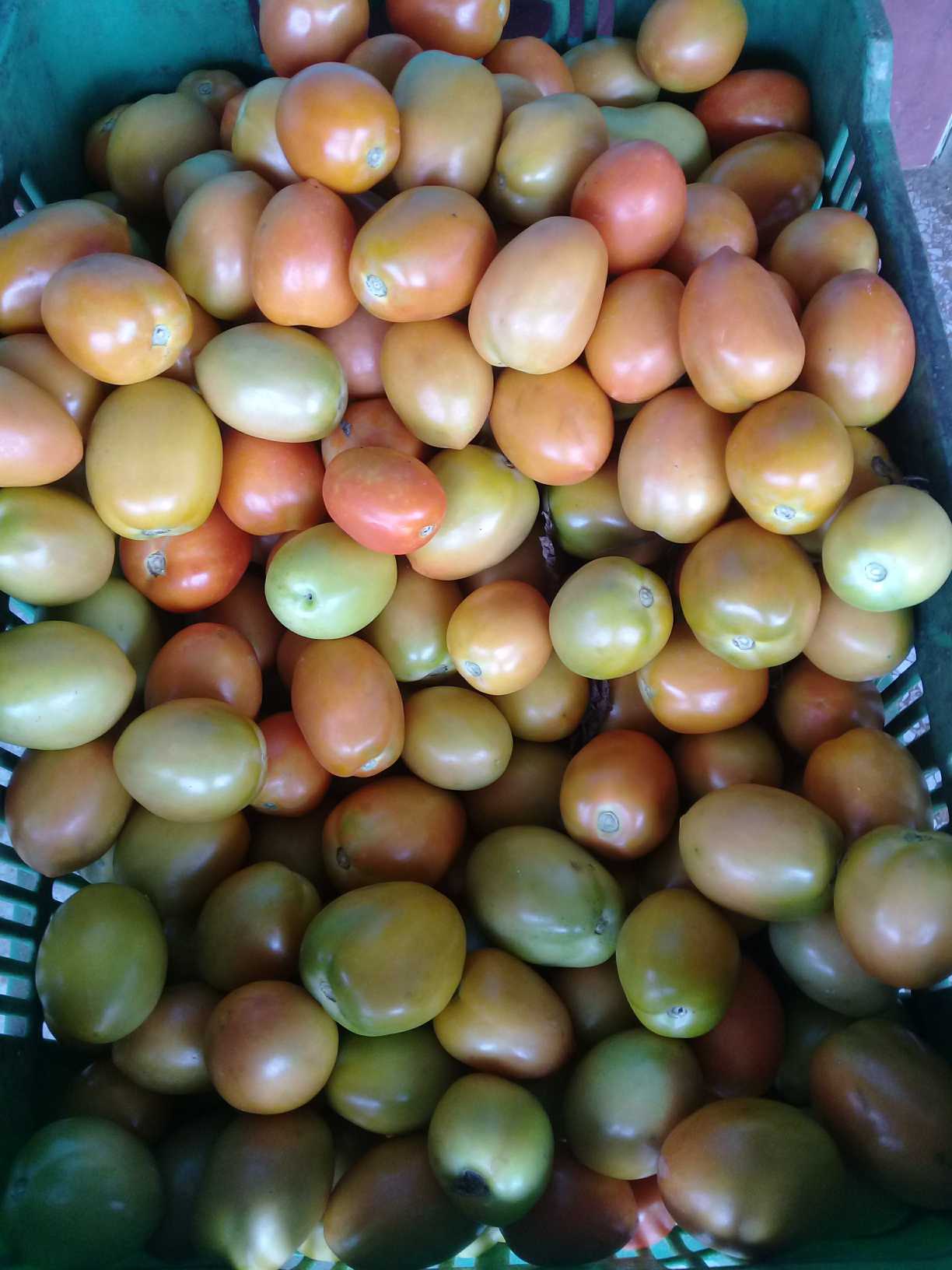 Tomato crops are one of my favorite vegetables in my family.
At home we also take advantage of the small spaces to grow tomatoes, there are many ideas that we can execute to grow this vegetable.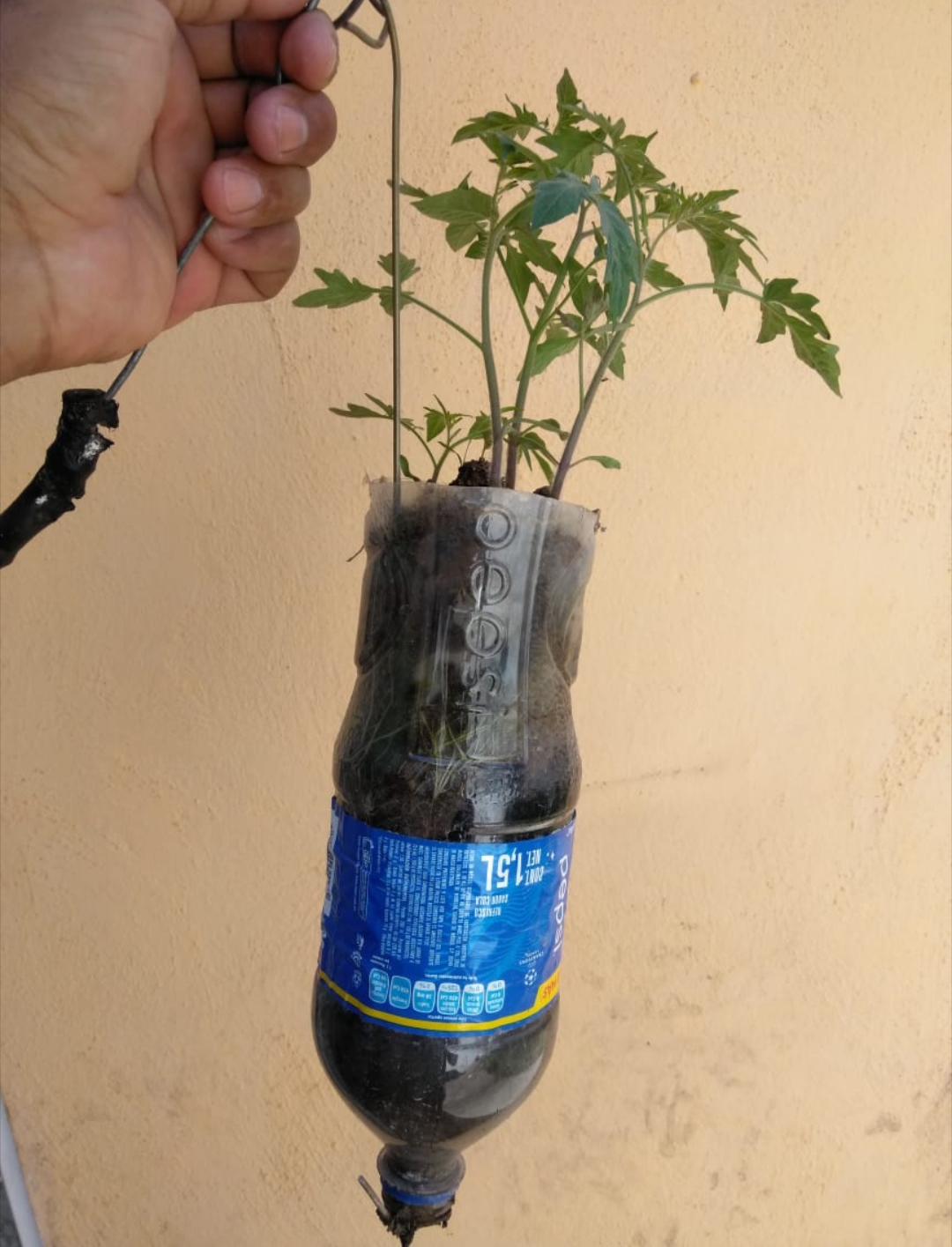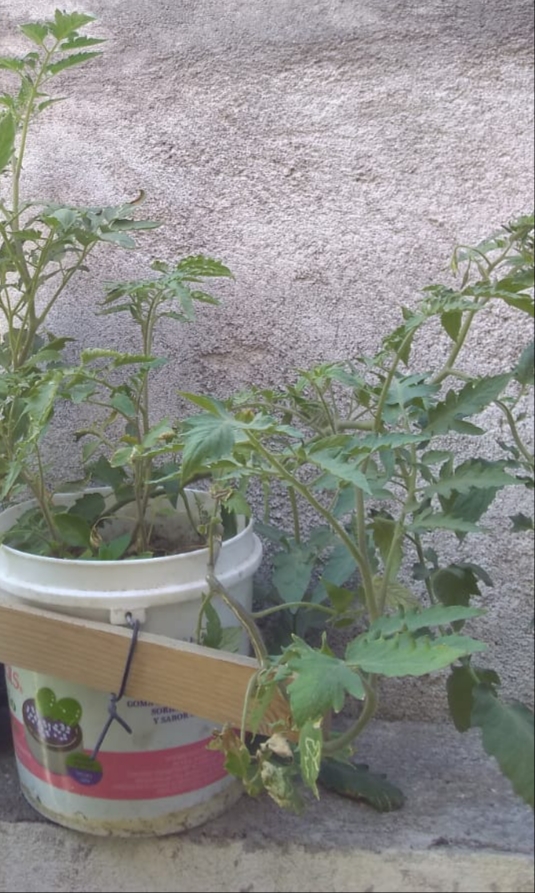 I am amazed at the harvest we received from a plant that was born adrift in the right courtyard of the house, it grew so much that, still sustained, a hurricane wind knocked it down one day when the tomatoes were barely small. We held it again and the production effectively continued: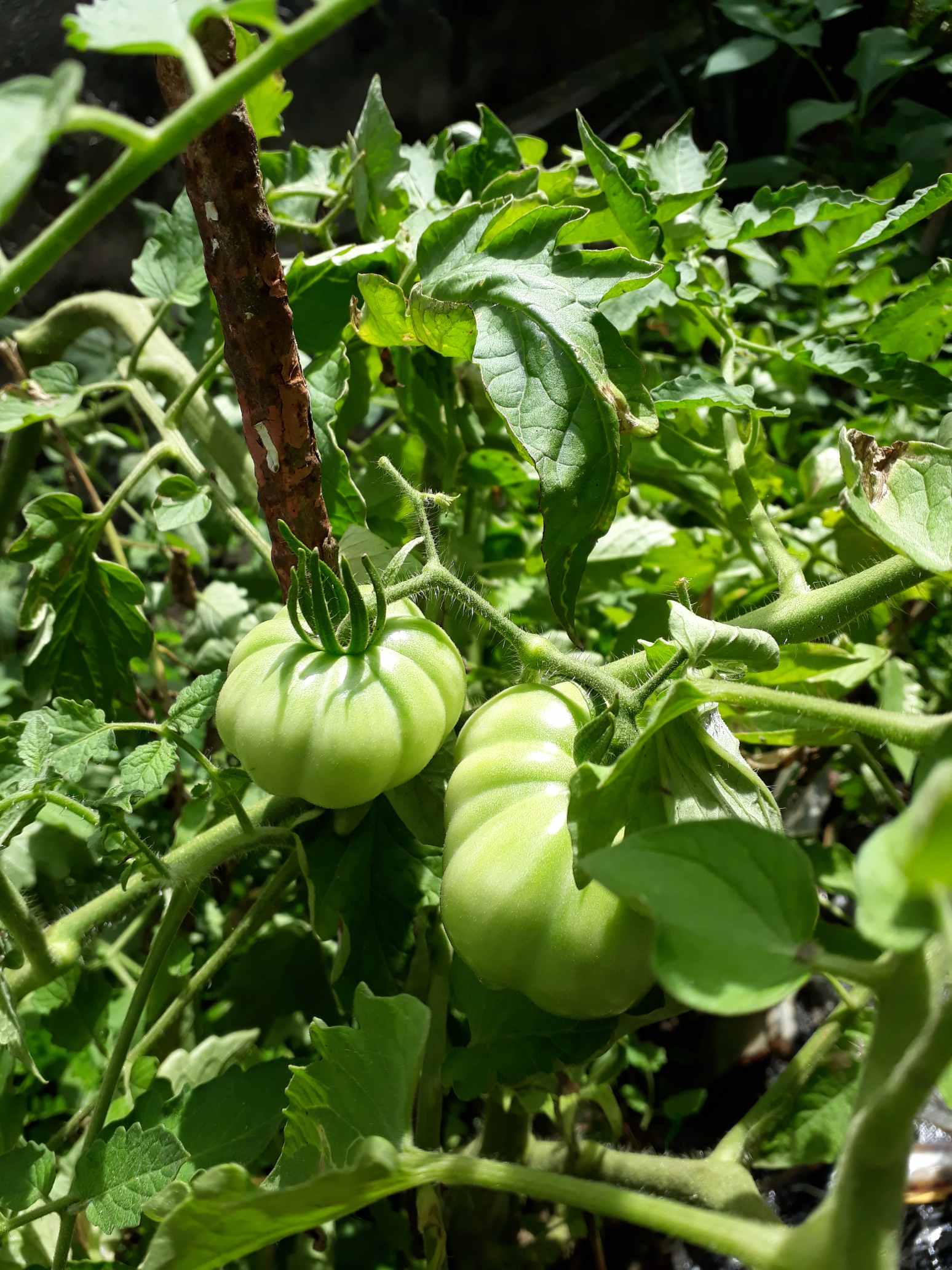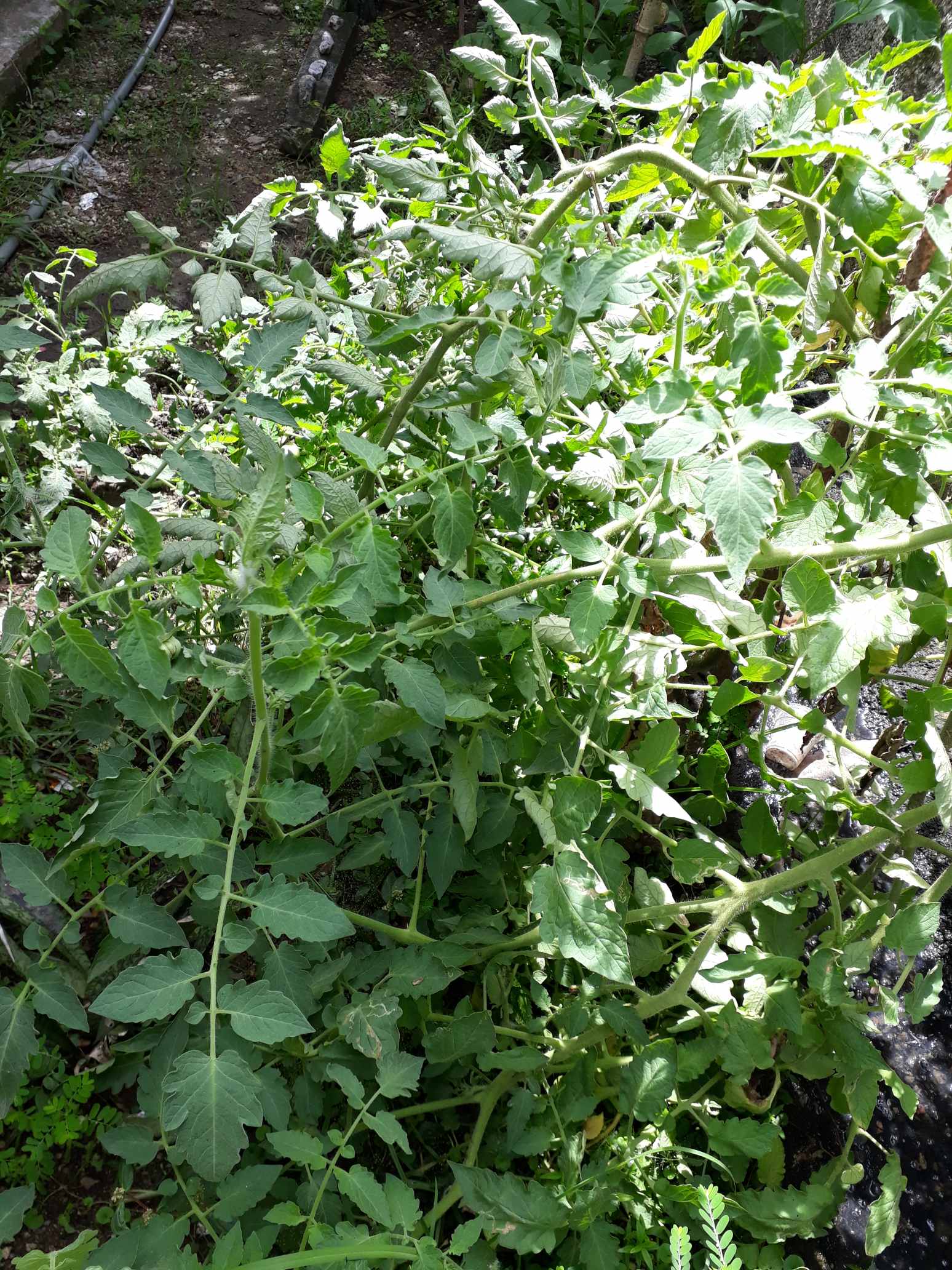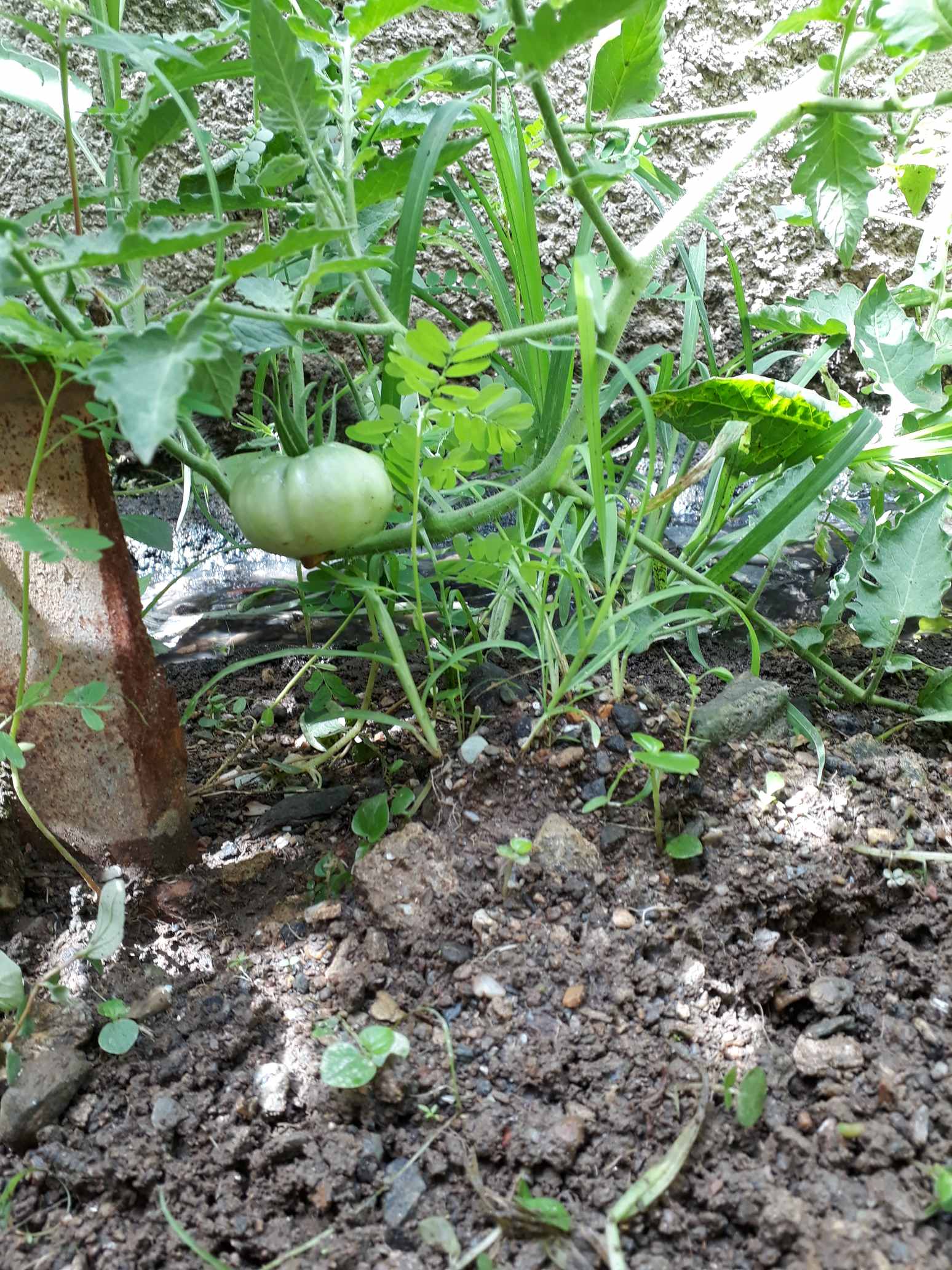 You are already in the last stage of your life! However, it has left us some rich and juicy tomatoes. I like the following model more than the first, these have a very rare and elegant aesthetic.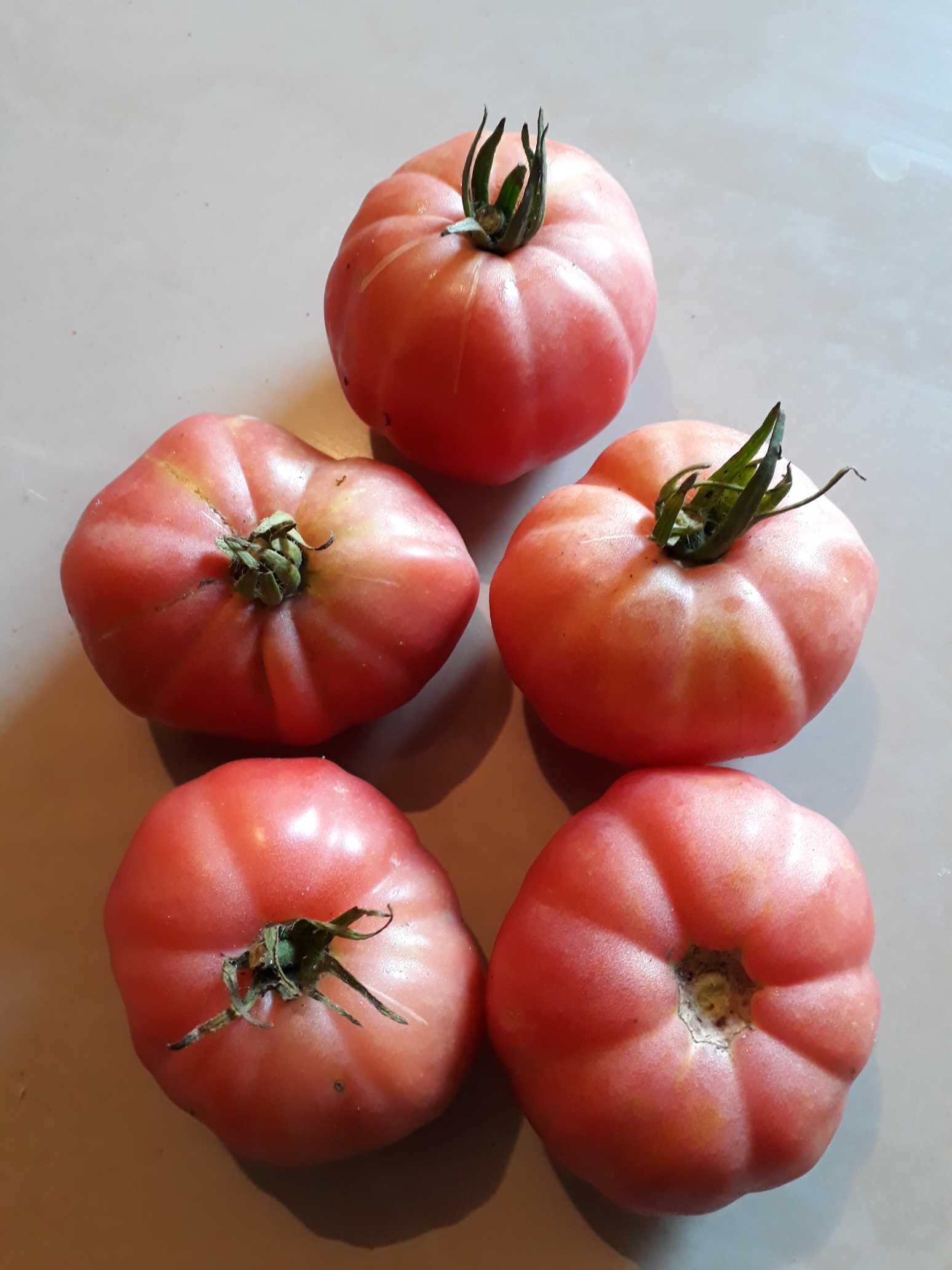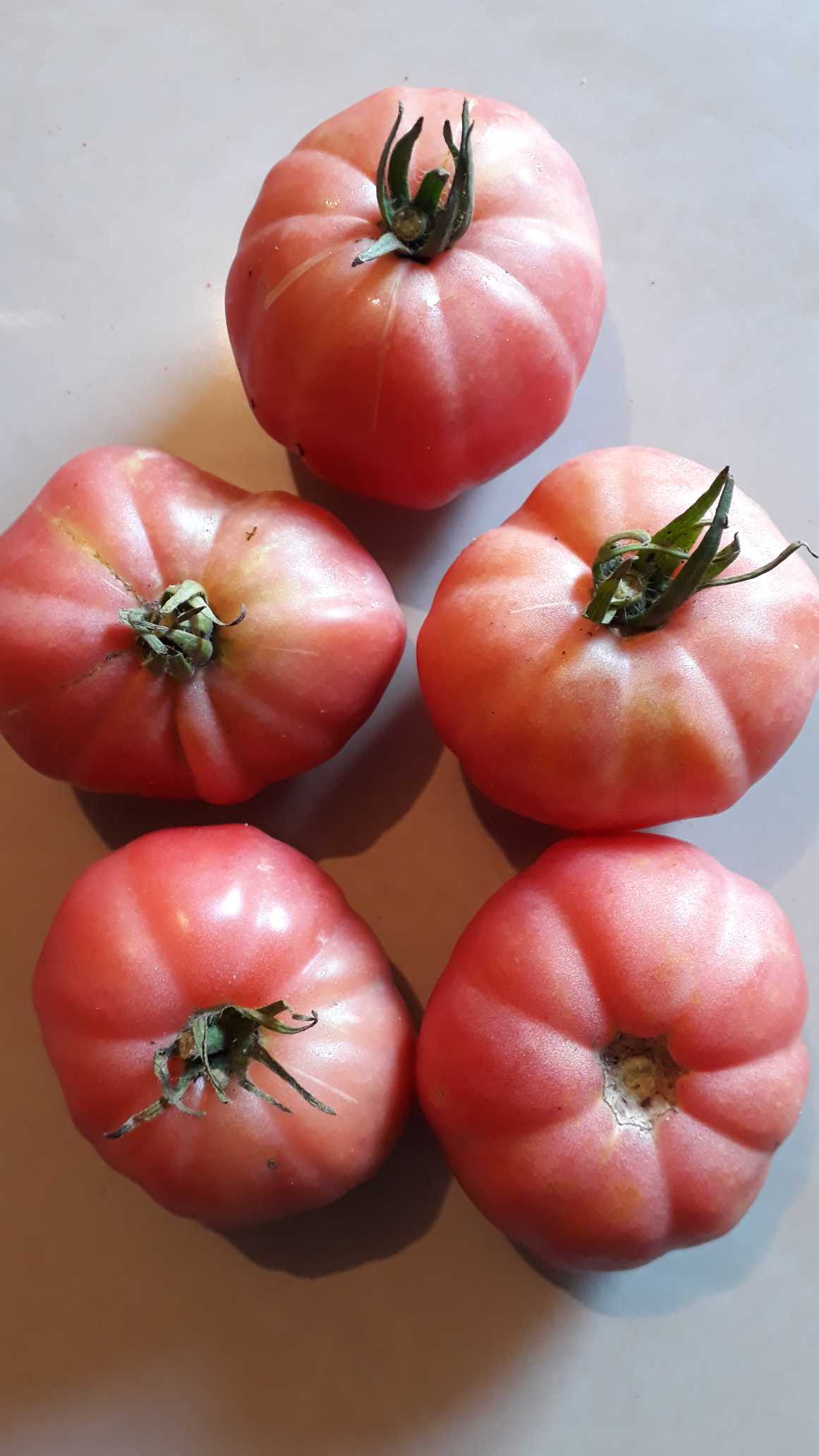 Rare insects have also appeared on it, apparently they are a type of acanthocephala, leaf-legged bug. Nymphs are very colorful. They really do closely resemble the nymphs of Leptoglossus zonatus.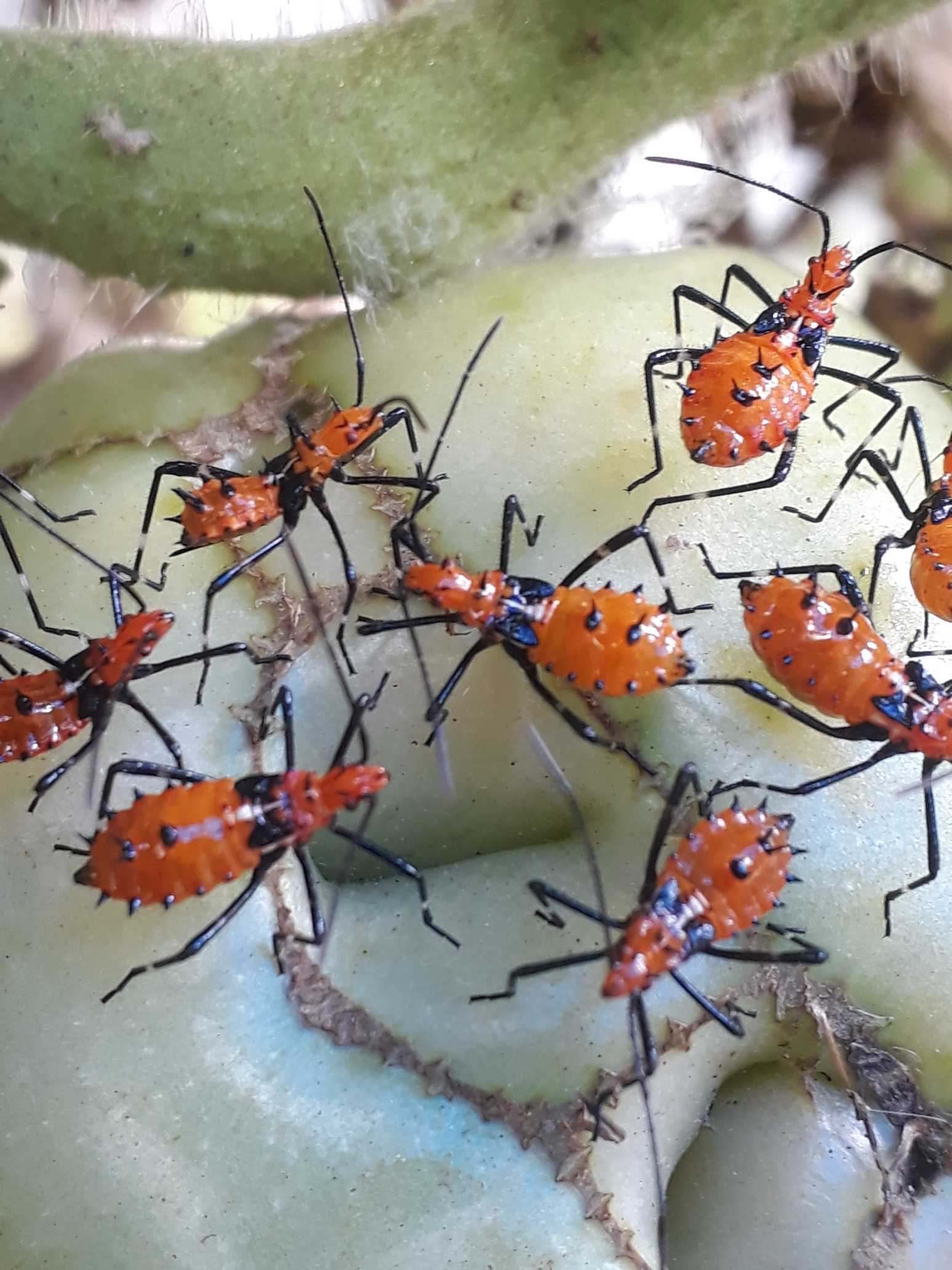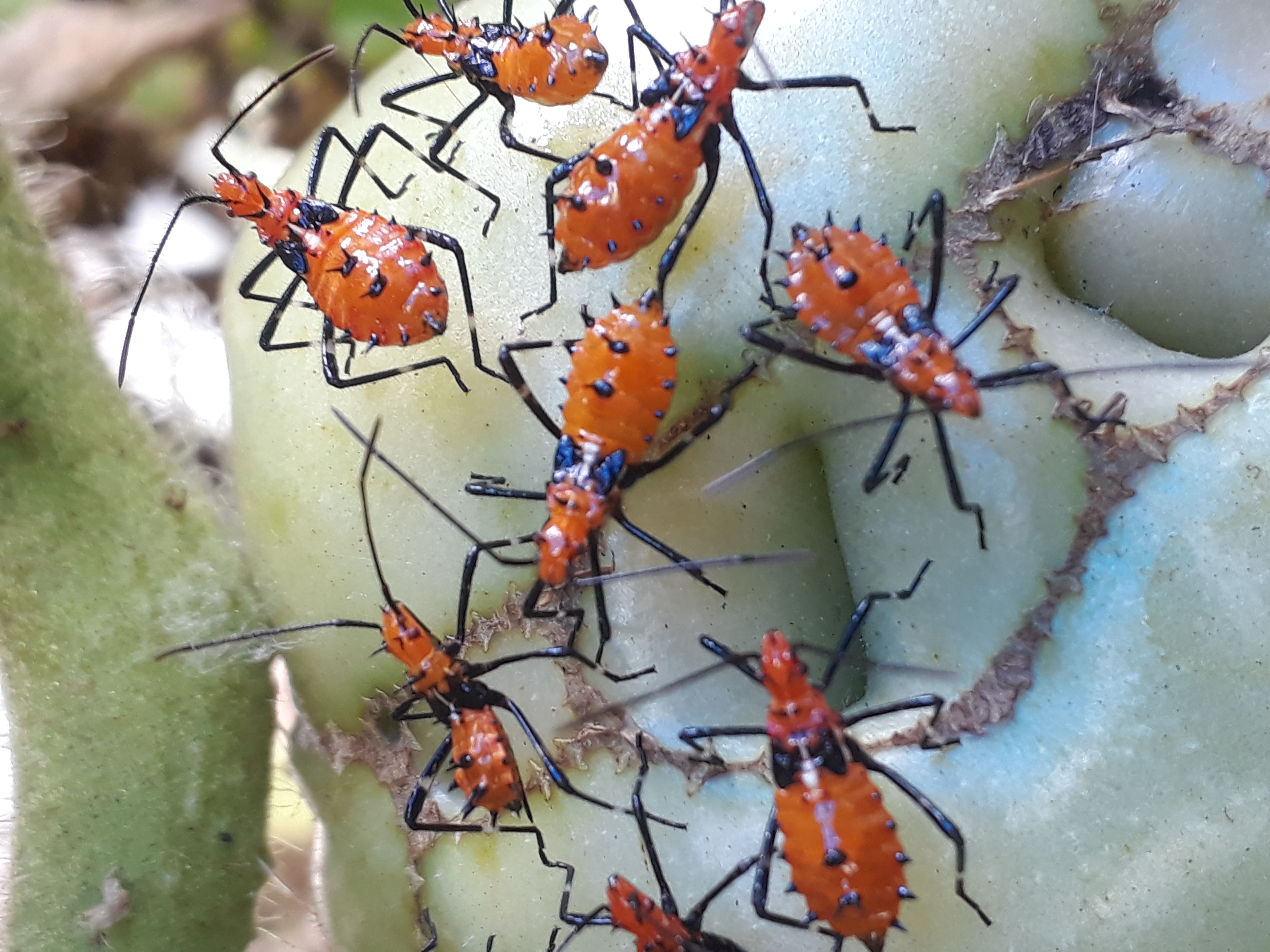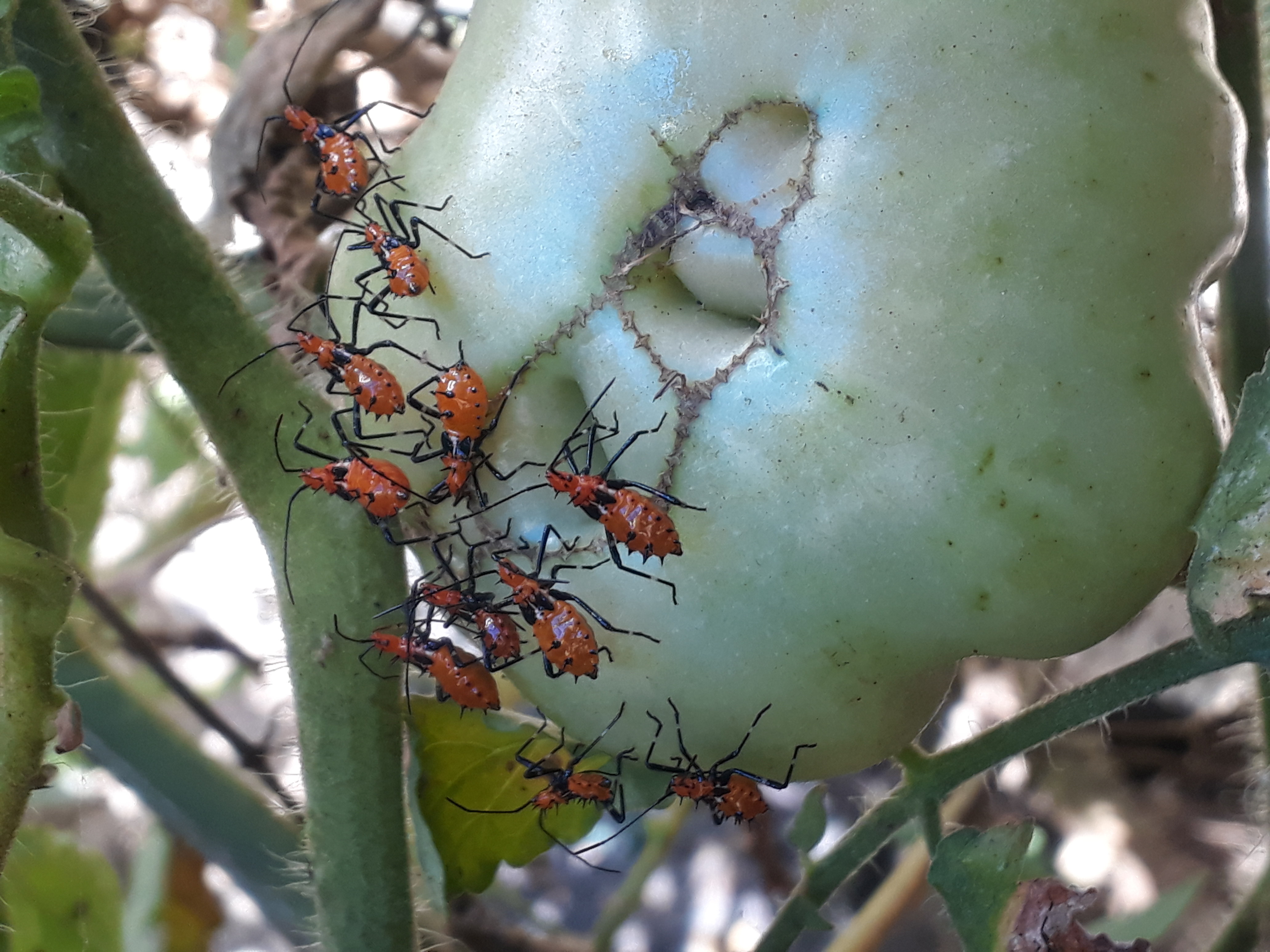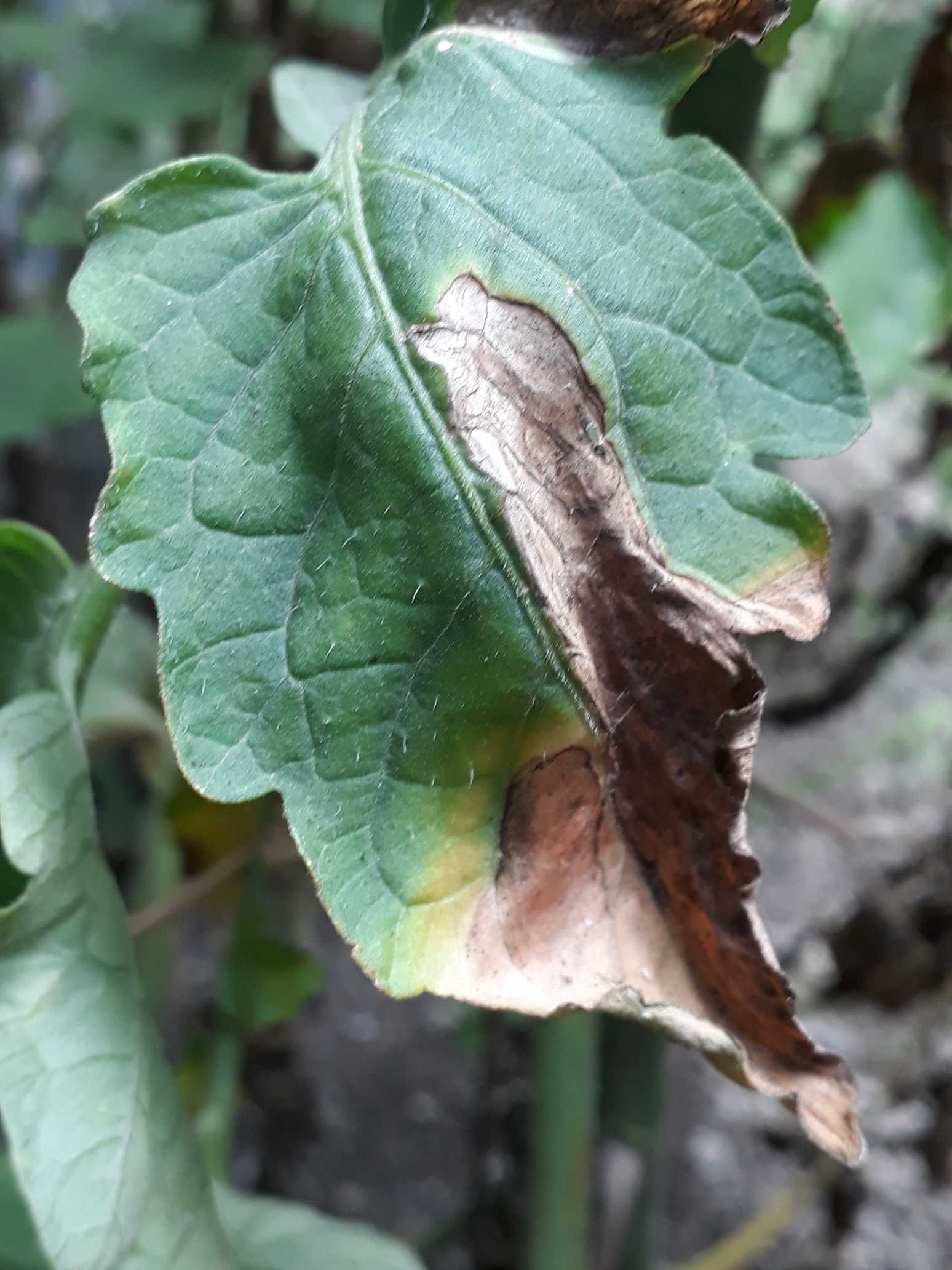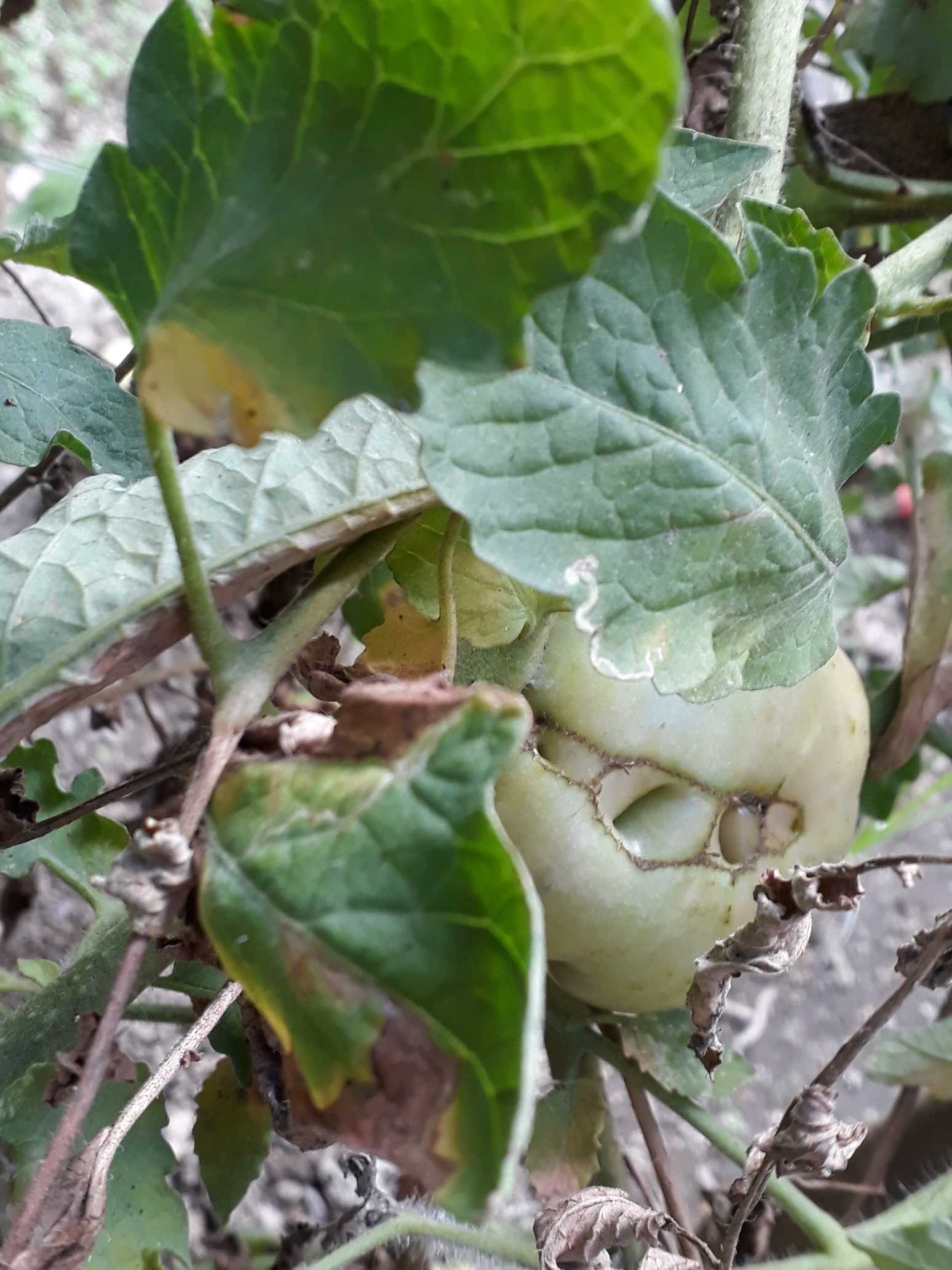 Although I am fascinated by the morphology of some insects, I had to scare them away because it is the last tomato that the bush has left and I plan to make a new bigger seedbed of this kind of curvy tomato.
Thanks for your attention! It will be until next time. Happy day!
---
---