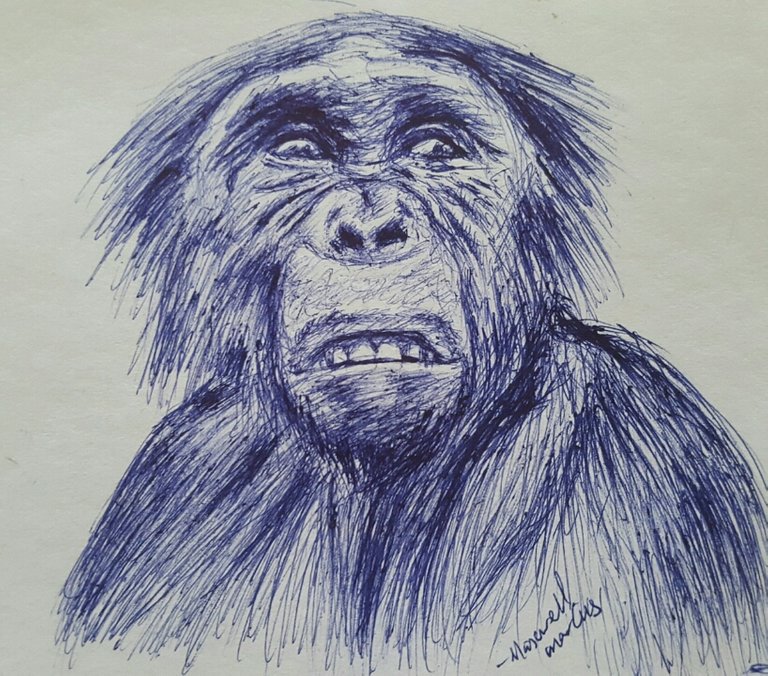 Hello everyone! Greetings to you all.
Today, I present to you my new artwork fom my animal series. It's a drawing of a weird Chimpanzee looking aggressive. This is my entry for the #dailydrawingchallenge day 5.
The work was done with a blue ballpoint pen on a cardboard paper. Below are my steps: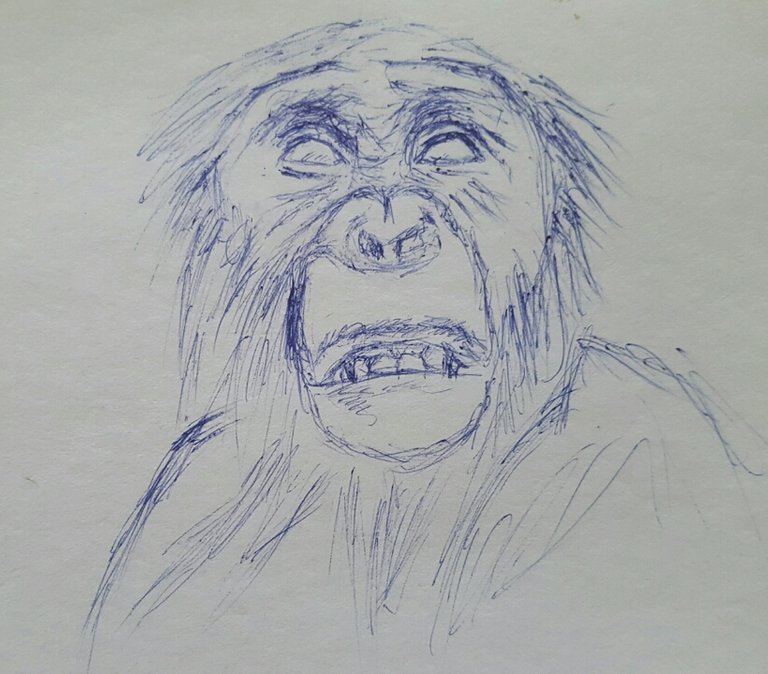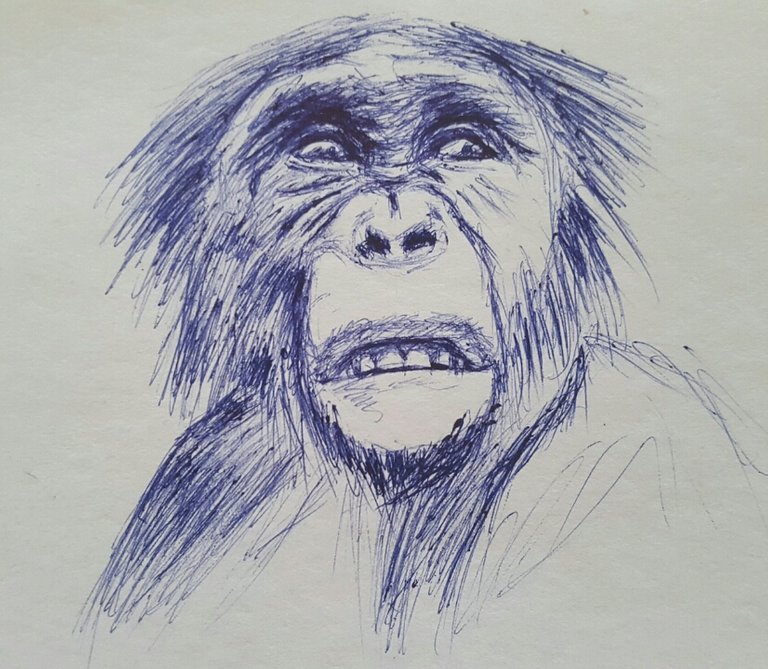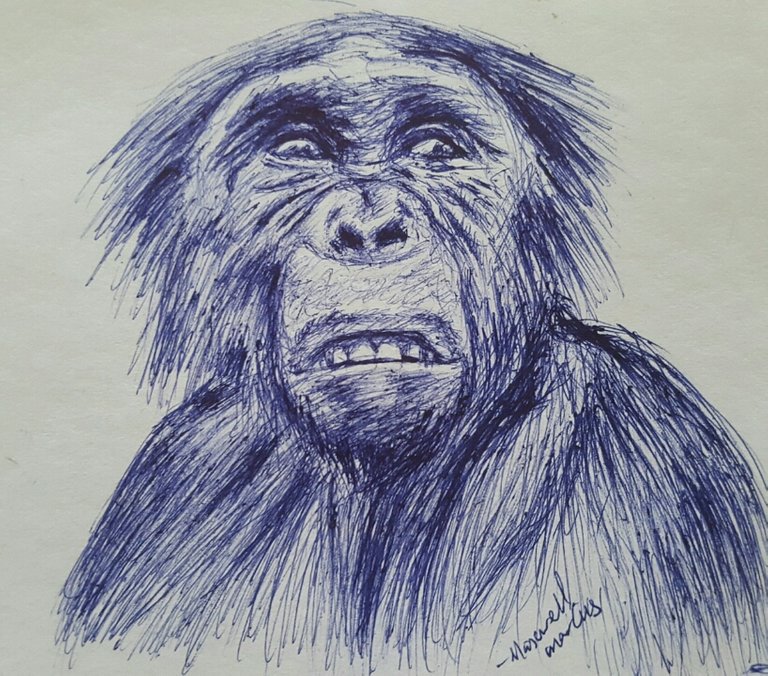 Thank you.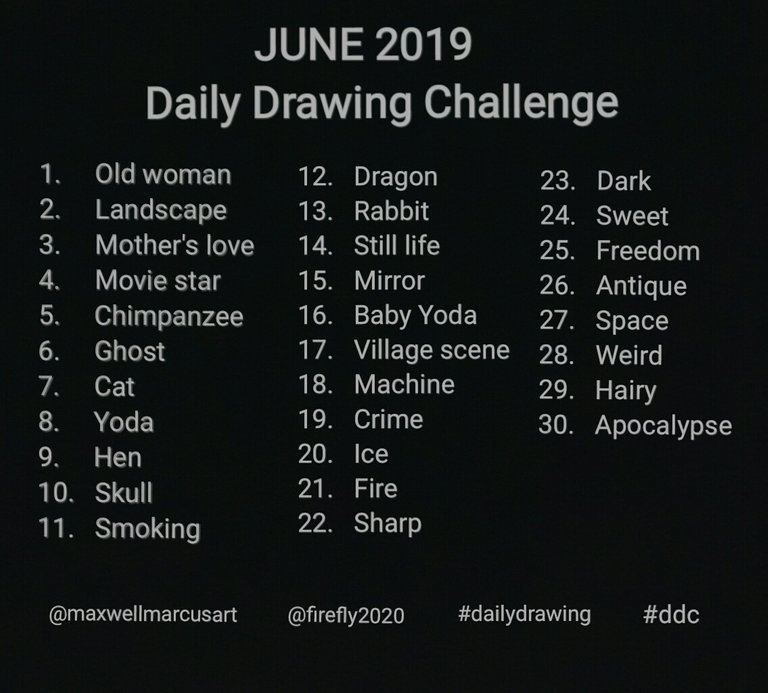 Prompt for the challenge