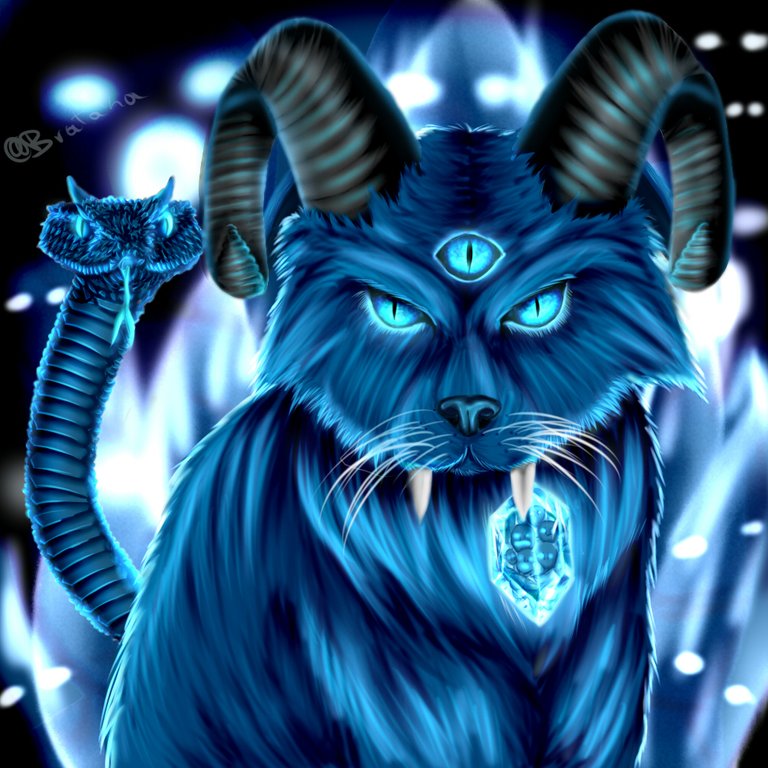 What's up fellows, how are you? Welcome to a new drawing, this time of an old character, known as the punisher, because he punishes the souls of sinners, I hope you like it.
Que pasa compañeros, como están? sean bienvenidos a un nuevo dibujo, esta vez de un personaje antiguo, conocido como el castigador, pues el castiga a las almas de los pecadores, espero les guste.
Process / Proceso
Sketch / Boceto
Well, I spent a long time making the sketch, determined to all the details that it has, like the scales and the horns of the snake, also in the last part of the drawing I added some faces screaming for the suffering, quite dark XD.
Bueno en lo que es el boceto estuve un buen rato realizándolo decidido a todos los detalles que pequeños que tiene, como las escamas y los cuernos de la serpiente, también en lo ultimo del dibujo añadí algunos rostros gritando por el sufrimiento, bastante oscuro XD.
Painted / Pintado
The first thing I began to draw was the horned serpent, because it was the most complicated, because each scale had its own brightness and shadows, a lot of work on that.
Lo primero que comencé a dibujar fue la serpiente cornuda, pues era lo mas complicado, debido a que cada escama tenia brillos y sombras propias, un montón de trabajo en eso.
In the gem you find the souls, paying for their condemnation.
En la gema se encuentras las almas, pagando su condena.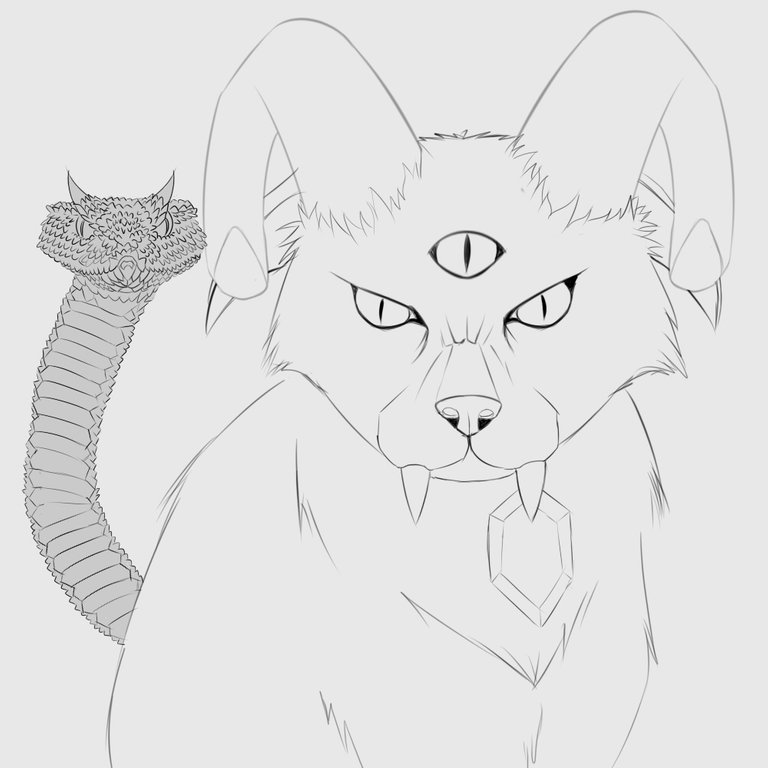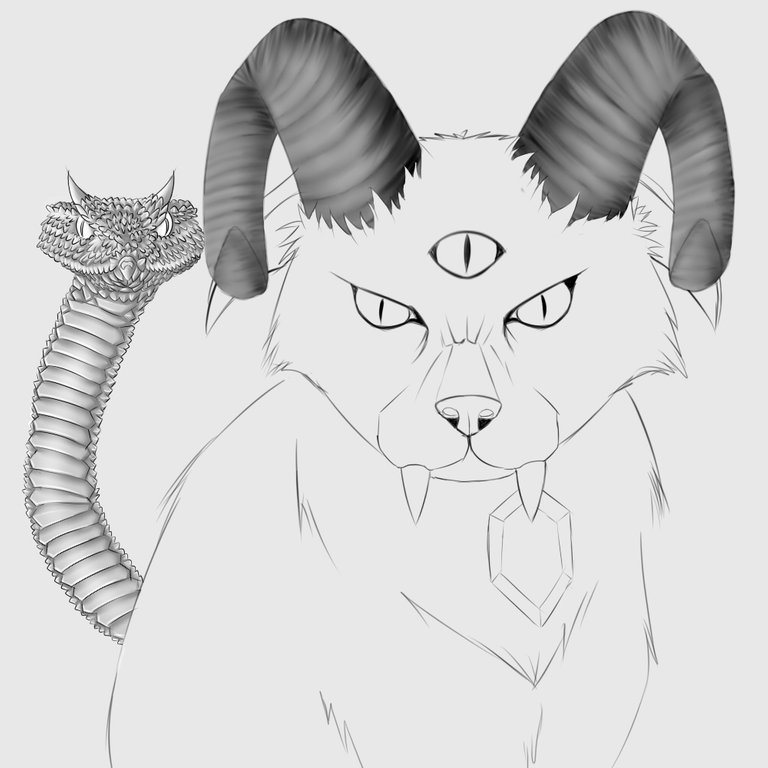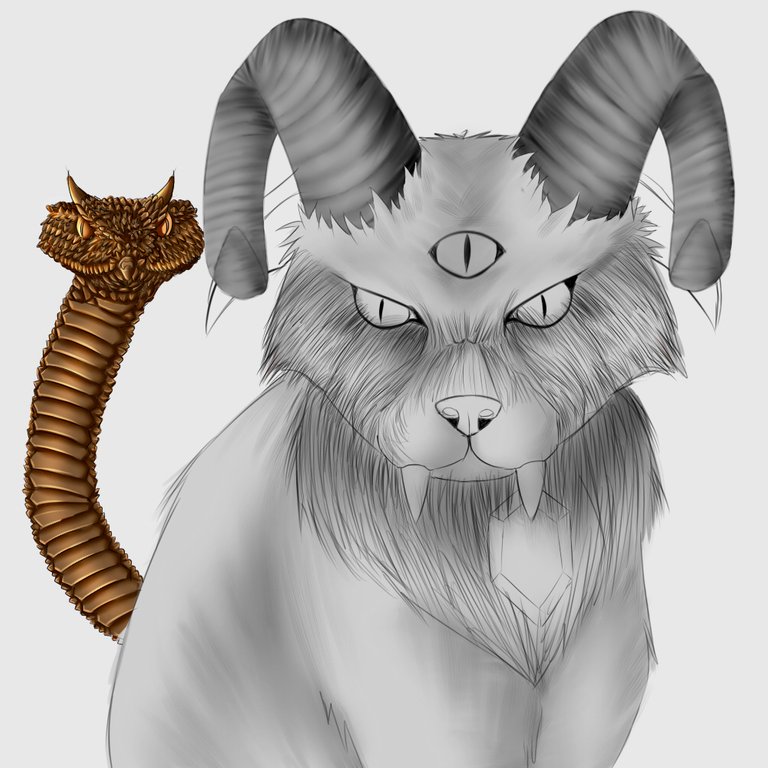 Then I started with the first version of the coat, which I erased because it was very ugly and I made another one to my taste, in this one I also lasted a good while making the locks of hair and the light details, although before that I had made the base of the horns.
Después comencé con la primera versión del pelaje, la cual borre porque estaba bien fea y realice otra mas a mi gusto, en esta también dure un buen rato realizando los mechones de pelo y los detalles de luz, aunque antes de eso había hecho las base de
los cuernos.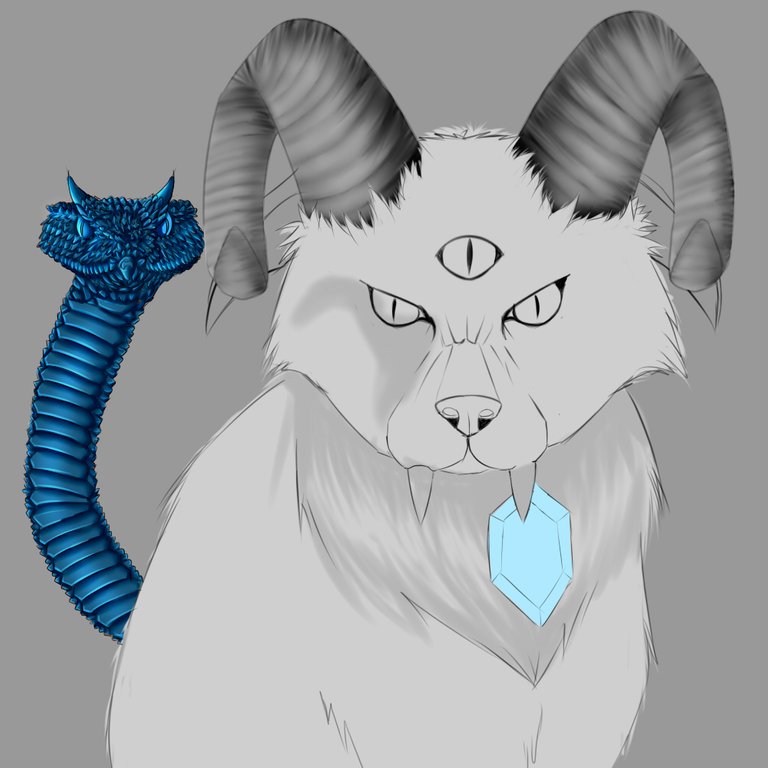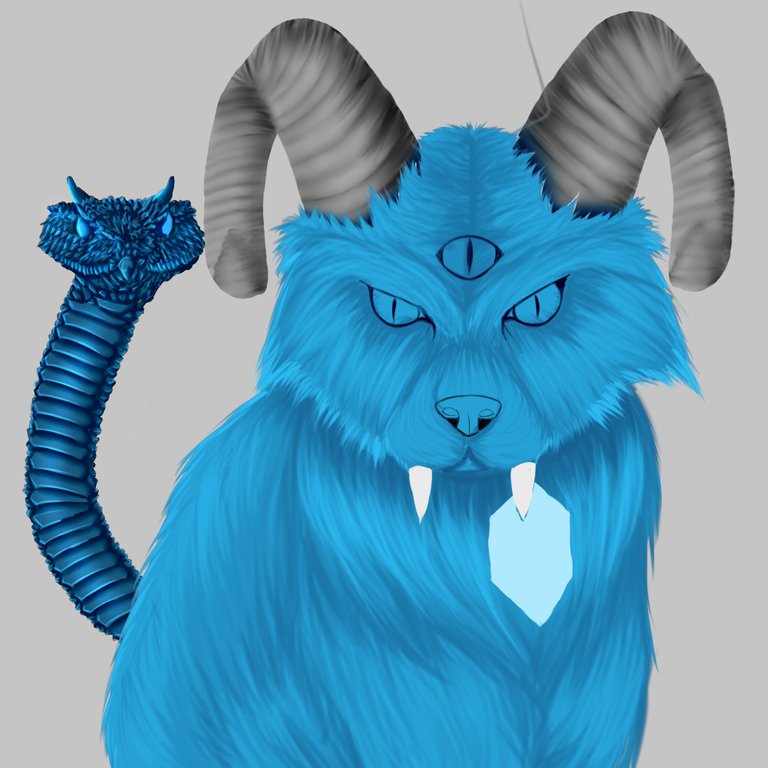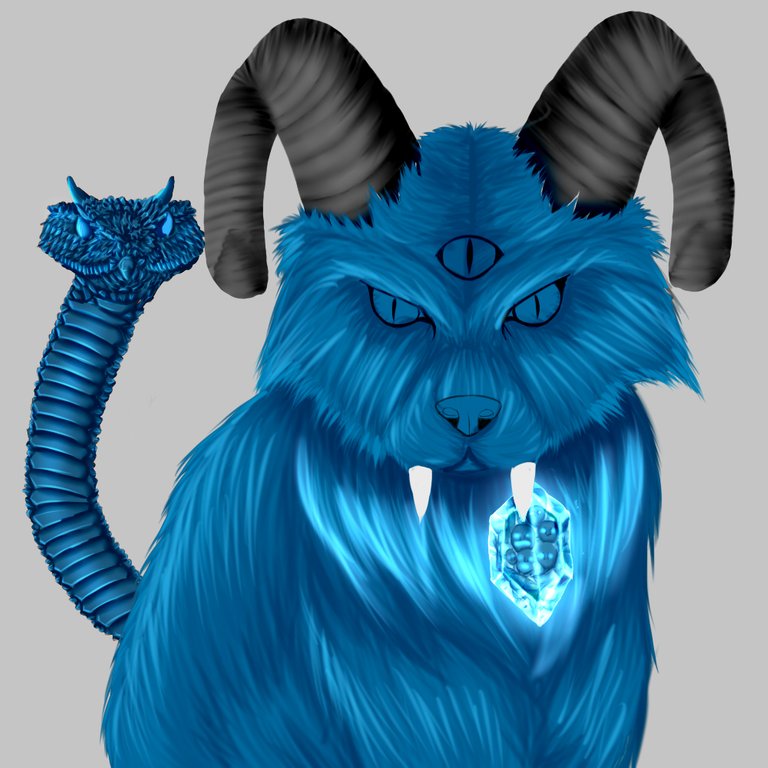 Details / Detalles
The smallest and most complicated detail was the gem, because as you can see I made several people trapped inside it, a detail that took quite some time, to enhance the fur I added darker shadows and brightness coming from the gem, the light details were all over the hair on the horns and the snake.
El detalle mas pequeño y complicado fue la gema, pues como logran ver hice varias personas atrapadas dentro de este, detalle que tomo bastante tiempo, para realzar mas el pelaje añadí sombras mas oscuras y brillos provenientes de la gema, los detalles de luz estaban por todo pelo en los cuernos y en la serpiente.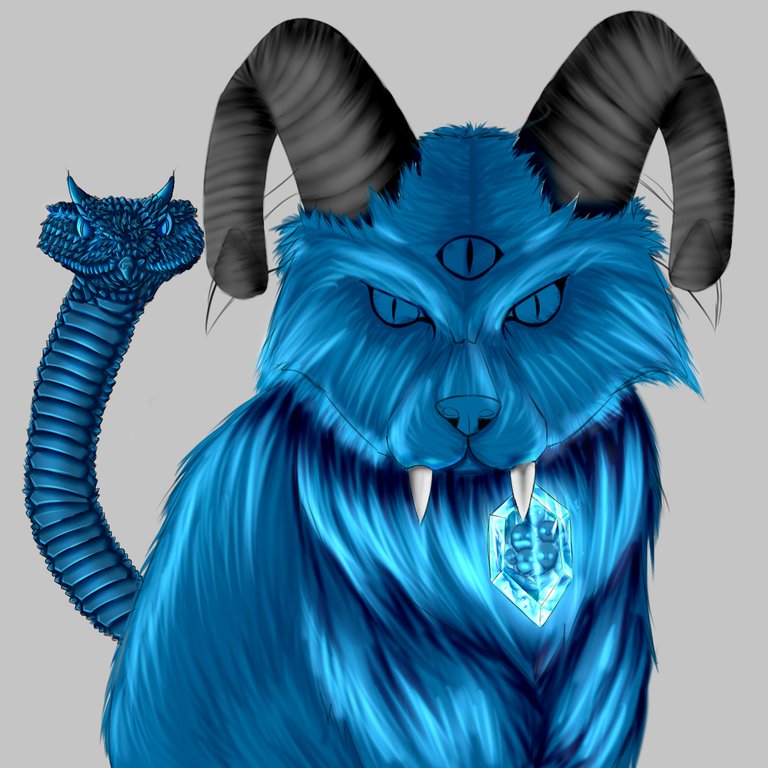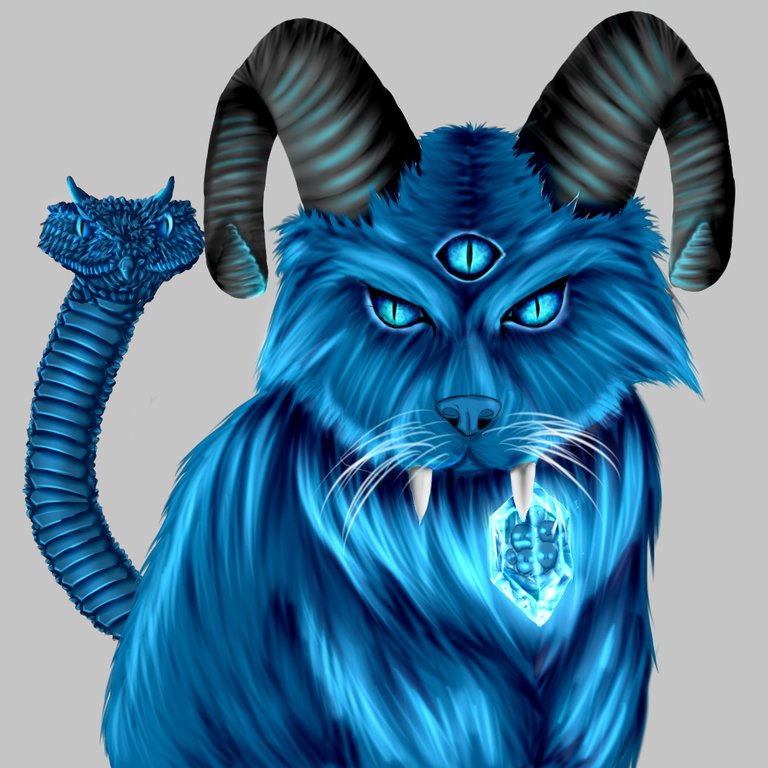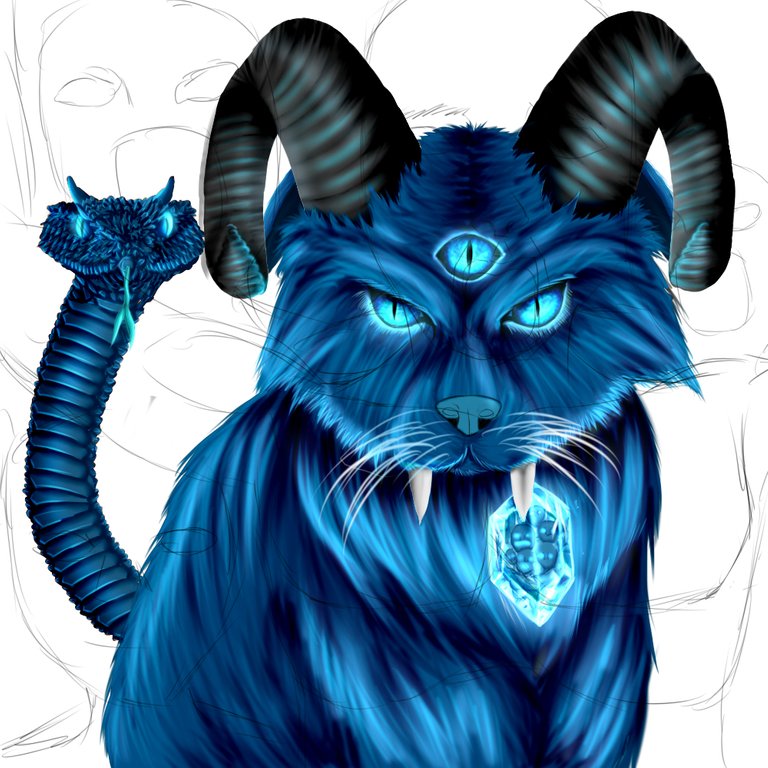 Then as a background I drew other people screaming, with more detail and some fire around the character.
Después como fondo dibuje otras personas gritando, con mas detalle y algo de fuego alrededor del personaje.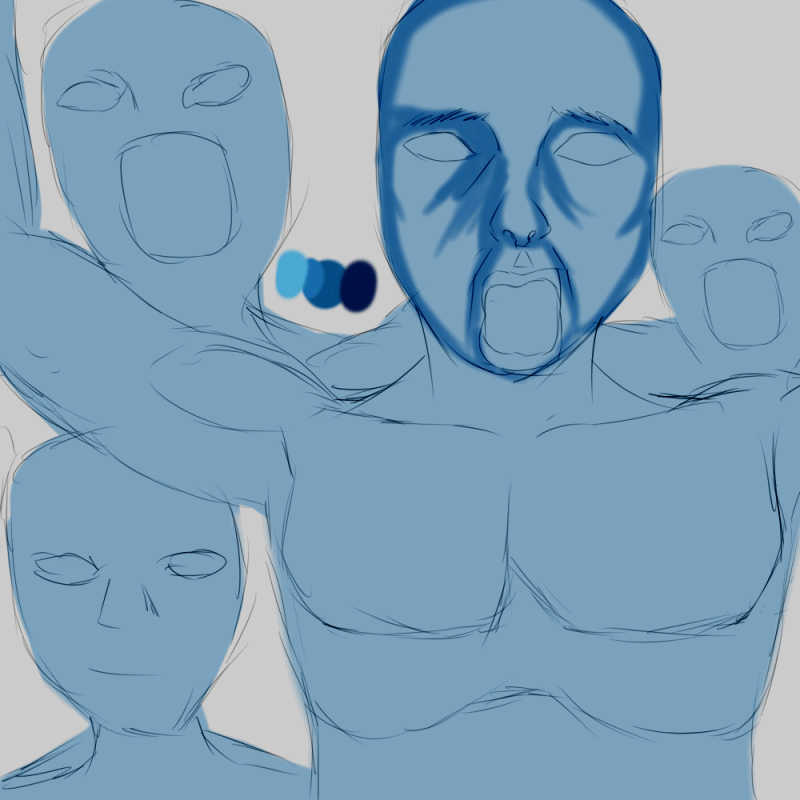 Final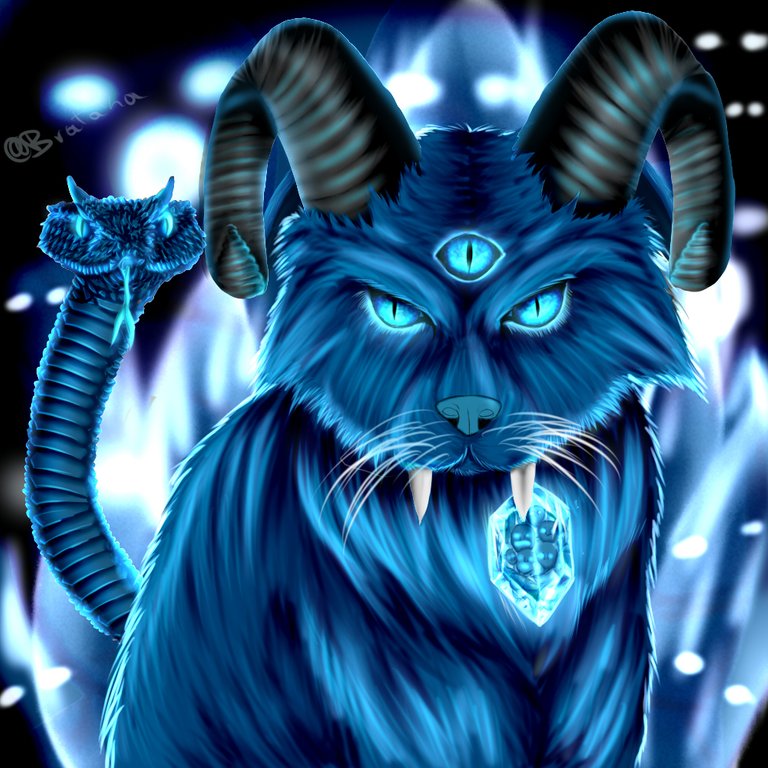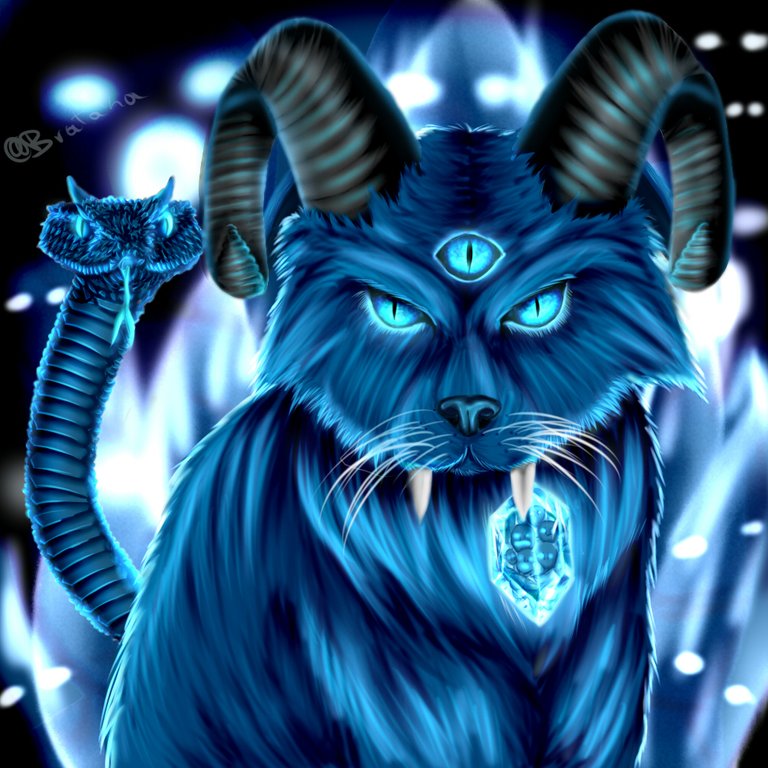 I'm quite happy with this drawing, I hope you liked it.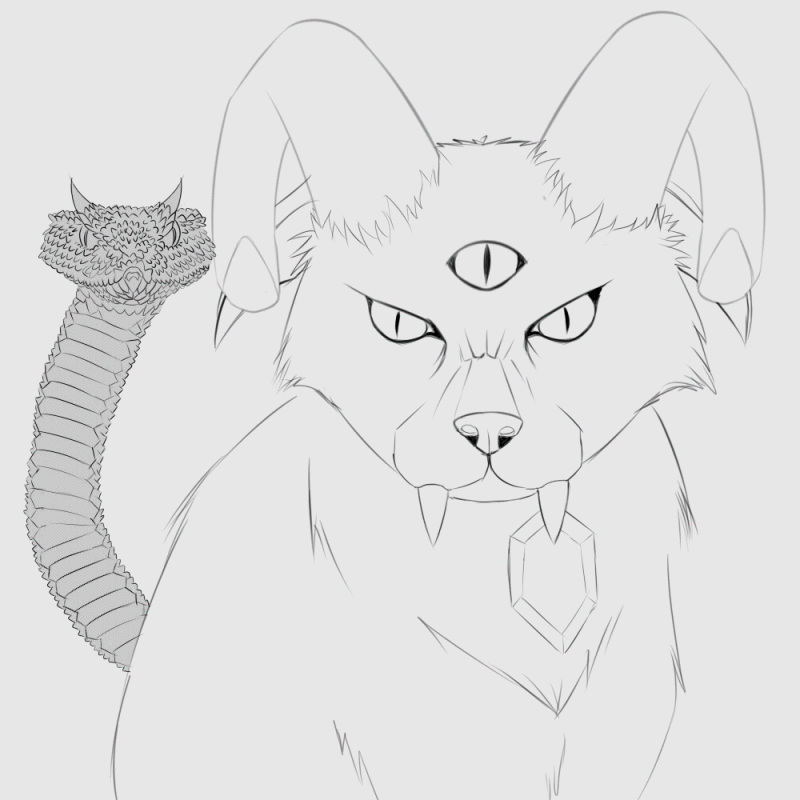 Estoy bastante contento con este dibujo, espero les haya gustado.