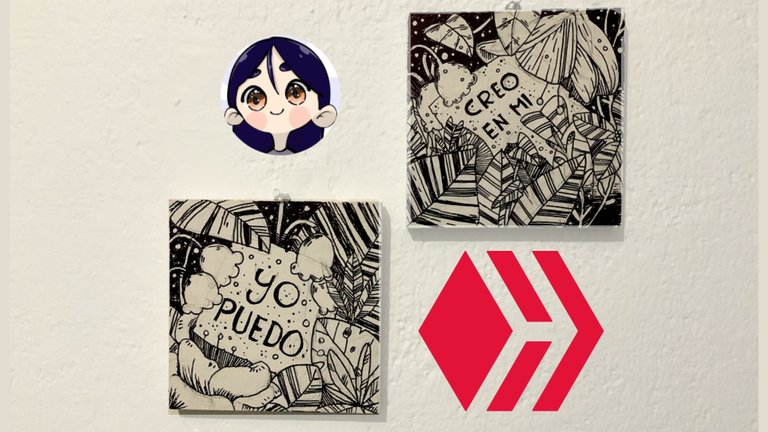 ---
Hello, hello, my little ones. Today I share with you these little squares that I made to decorate the small room wall where I work.
---
I made sketches in my notebook because I wanted the squares to be joined somehow, even though they are separated and uneven.
---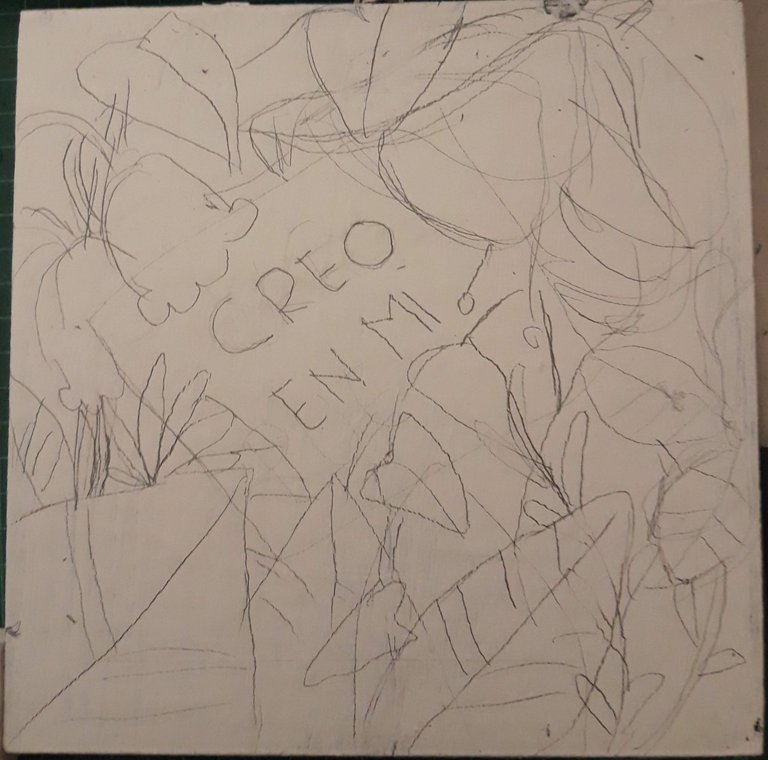 ---
And then I passed it on to the squares.
I lined them up with a market, and that was it.
I needed visual motivation to start my day, and I decided to use this phrase that means a lot to me.
---
I CAN
I BELIEVE IN MYSELF
---
These five words go hand in hand and fill me with power to continue creating, and when I begin to make excuses or justify myself for not doing something, I see them, and I say to myself, don't be a duck, you can, of course, you can, I believe in you.
It is a way of encouraging and motivating myself, like encouraging that little Gris inside that has dreams, goals, joy, and all the power to achieve their goals. I think I missed a lot of this in my childhood (especially in adolescence where I was repeated a lot, you can't because you don't see well). Now it's my turn to help Mini Gris realize that there are no limits and that it may cost her more work than most, but that doesn't matter because everyone has their rhythm and their times.
---
---
But it can be done, and we must believe it first ourselves. I still lack more boxes with powerful words and phrases, as you can see in the pictures. I plan to fill the whole house with these phrases, internalize them, and make them a reality every day of my life.
Gris may have needed a lot of work on his self-esteem and self-worth, but you can only get yourself out of the deep end, so let's hit it!
This is the best therapy to overcome things. Reprogramming and self-help, no one can help you more than yourself, and repetition of these kinds of words are a super powerful tool.
I invite you every day when you wake up, and before you go to sleep to dedicate words that empower you, you may not believe it at first, but they say out there in psychology that a sentence repeated a hundred times becomes a truth.
I hope this post makes you feel as powerful as I do. I wish you a nice night.
You are beings of light and infinite abundance.
Hola, hola mis pequeños, el día de hoy les comparto estos cuadritos que hice para decorar la pared del cuartito donde trabajo.
---
Primero hice bocetos en mi cuaderno porque quería que los cuadritos se unieran de alguna forma aunque están separados y a desnivel.
---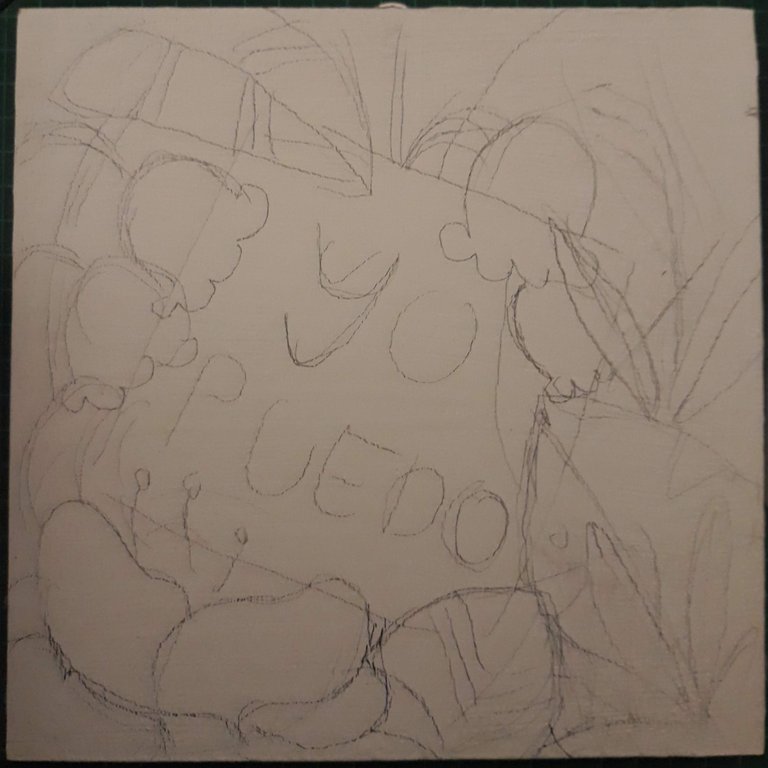 ---
Y después lo pasé a los cuadritos.
Los delineé con plumón y listo.
Necesitaba una motivación visual para empezar siempre mi día y decidí usar esta frase que significan mucho para mí.
---
YO PUEDO
CREO EN MI
---
Estas 5 palabras van de la mano y me llenan de poder para seguir creando y cuando empiezo a poner pretextos o justificarme para no hacer algo, los veo y me digo a mi misma, no te hagas pato, tú puedes, claro que puedes, yo creo en ti.
Es una forma de darme ánimos y motivación a mi misma, como alentar a esa pequeña Gris interior que tiene sueños, metas, alegría y todo el poder para lograr sus objetivos. Creo que me falto mucho de esto en mi infancia (sobre todos en la adolescencia donde me repetían mucho, tú no puedes porque no ves bien) y ahora me toca a mí ayudar a Mini Gris a darse cuenta de que no hay límites y que puede que le cueste más trabajo que a la mayoría, pero eso no importa porque cada quien tiene su ritmo y sus tiempos.
---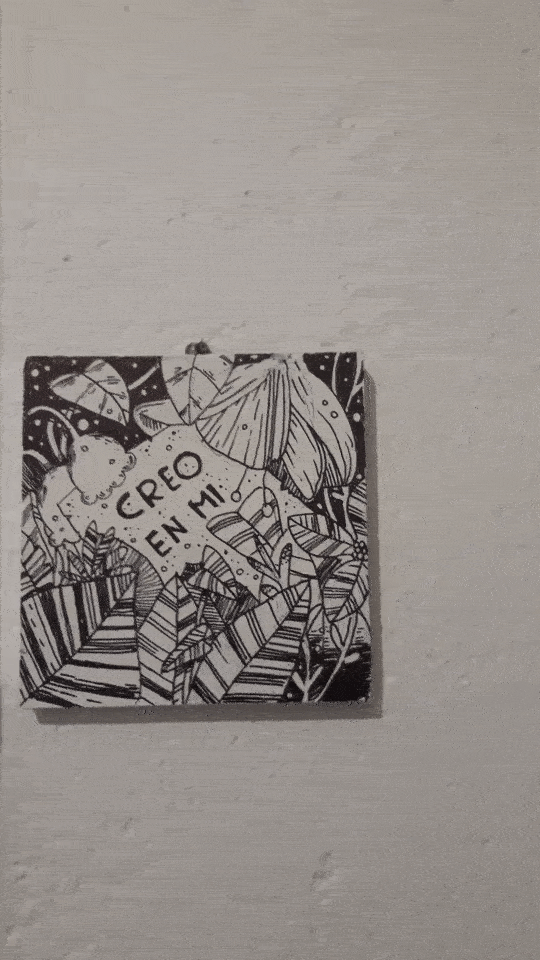 ---
Pero de que se puede, se puede y debemos creérnosla primero nosotros. Aún me faltan más cuadritos con frases y palabras poderosas como podrán ver en las fotitos. Planeo llenar toda la casa con estas frases, interiorizarlas y hacerlas una realidad cada día de mi vida.
Puede que a Gris le haya hecho falta mucho trabajo en su autoestima y autovaloración, pero solo uno mismo se puede sacar del fondo, así que ¡A darle!
Esta es la mejor terapia para superar las cosas. Reprogramación y autoayuda, nadie te puede ayudar más que tu mismo y la repetición de este tipo de palabras son una herramienta superpoderosa.
Los invito a que cada día al despertar y antes de dormir se dediquen palabras que los empoderen, puede que al principio no se lo crean, pero dicen por ahí en psicología que una frase repetida cien veces se vuelve una verdad.
Espero este post os haga sentir igual de poderosos que ami. Les deseo una linda noche.
Ustedes son seres de luz y abundancia infinita.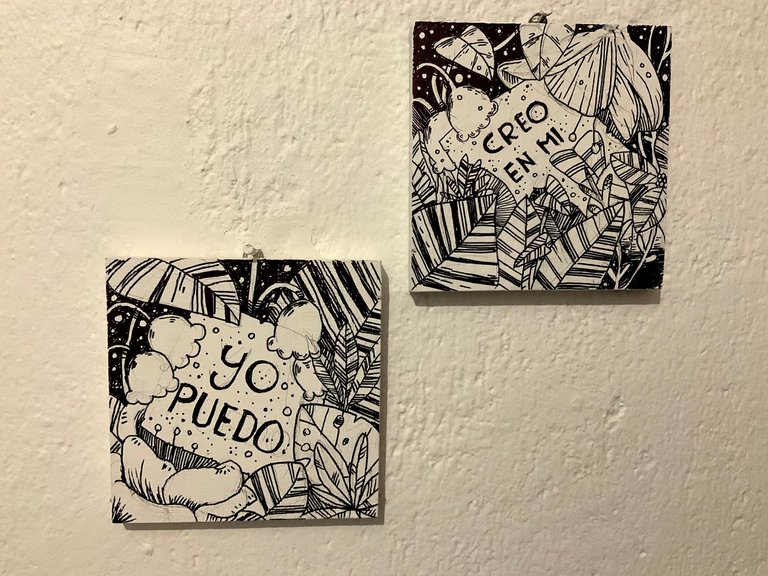 ---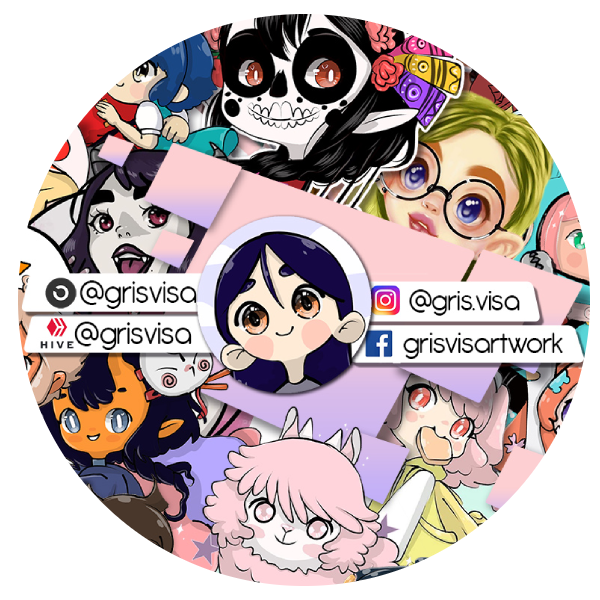 ---

I invite you to follow our HIVE project: @aliento.
---

Los invito a seguir a nuestro proyecto de HIVE: @aliento.
---