Hello Hivers, here I am again with my #marketFriday post, after failing to participate for quite sometime. I did really wanted to submit my entry every week but aside from being so pre-occupied lately I also run out of interesting things to share, I mean I got lots of photos to share when it comes to #MarketFriday but I find them something monotonous.
Anyhow it may not be something nice on your part but for me I find it a little bit different compared to what I had been sharing in the past.
And yes, I got something new today so I decided to create an entry to #MarketFriday hope you will like it especially @dswigle.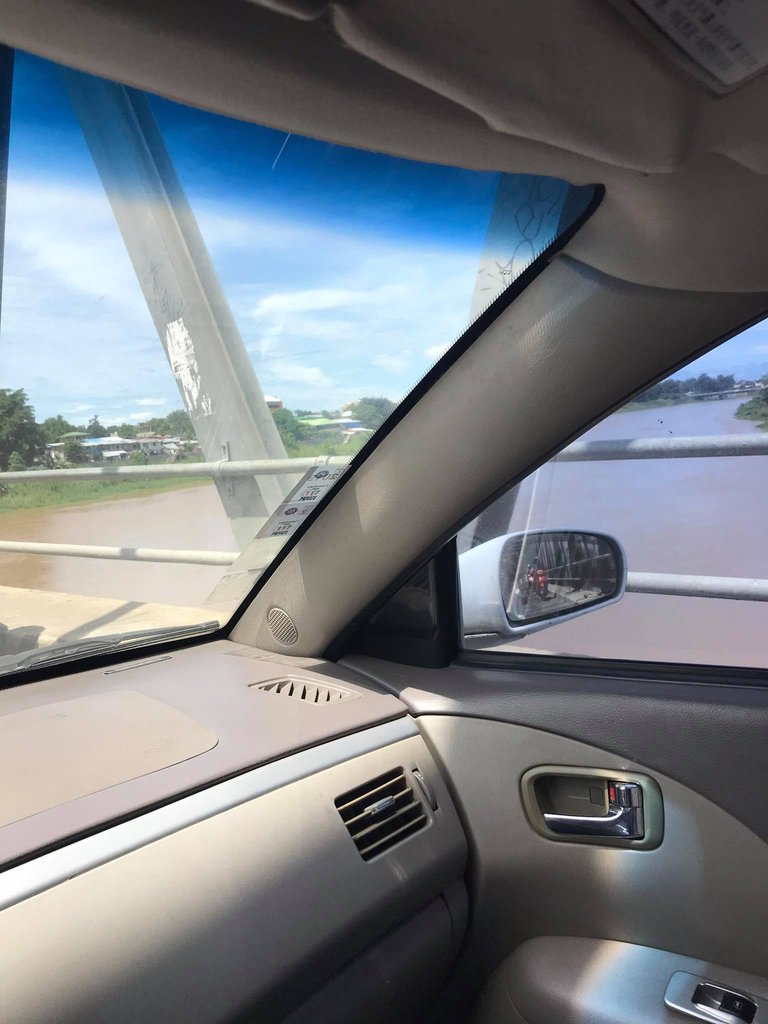 So this morning we had a chance to go to a mall for some important reason, we don't really just go out during this time of pandemic, that is why I hardly get the chance to take photos to share.
This time I was with my wife who became my photographer LOL. I told her to take pictures while I'm maneuvering the wheels so here are some of those photos while on our way to the mall.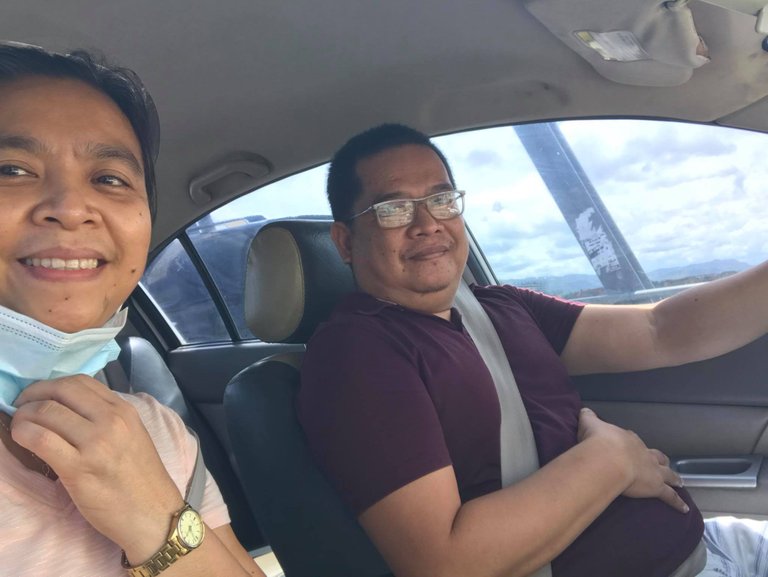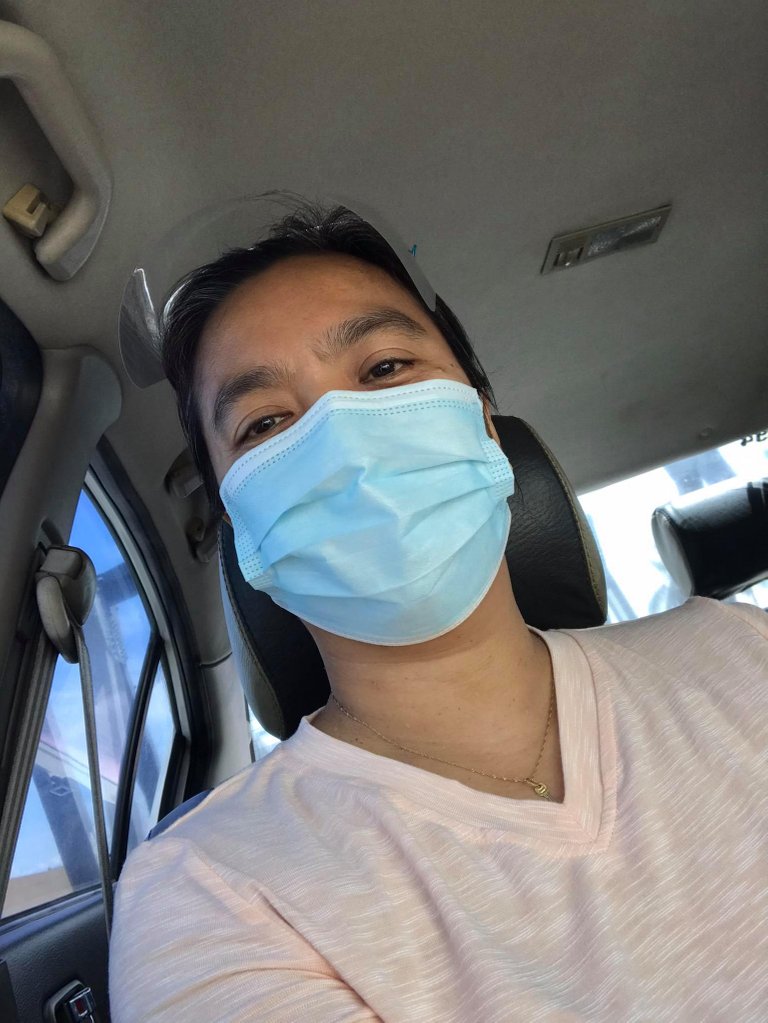 After a few minutes we arrived at LIMKETKAI Mall, its one of the pioneers when it comes to shopping mall here in Cagayan de Oro. It's quite old but definitely one of the favorite destination of shoppers from different adjacent places and even for those who live in the City.
---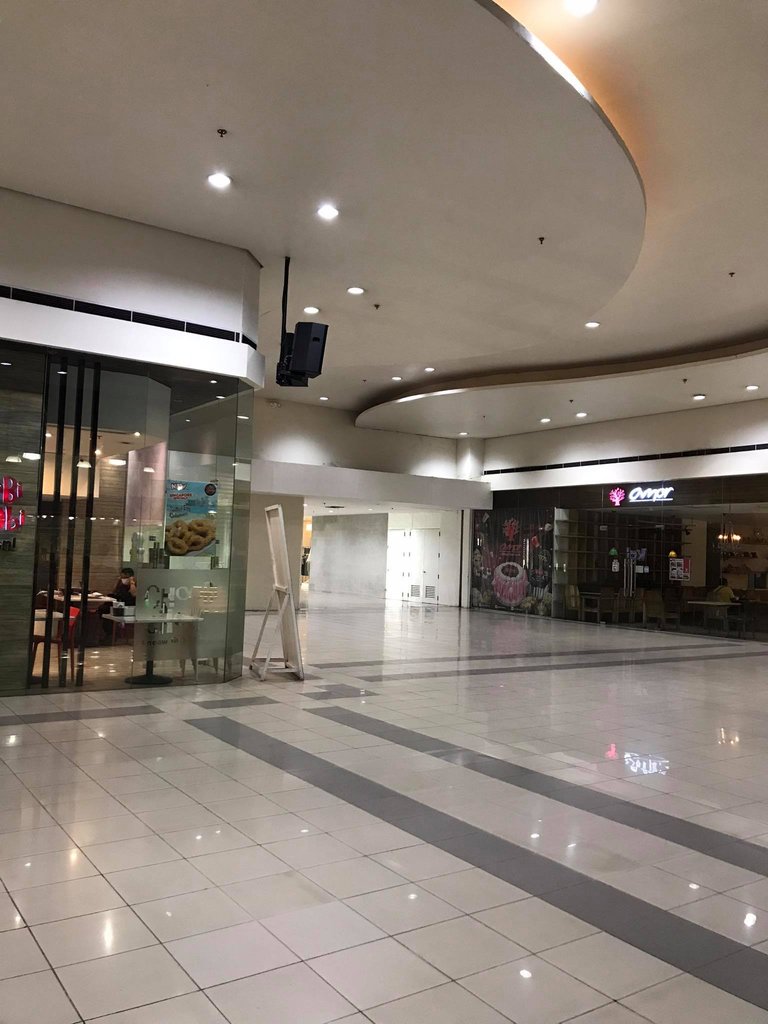 Maybe the reason why it has a lot of visitors everyday is because of its location, aside from it has almost all shoppers need. Students from nearby schools used to stay there during break times.
But that was before the pandemic. This time as you can see in the photos there were very people roaming around.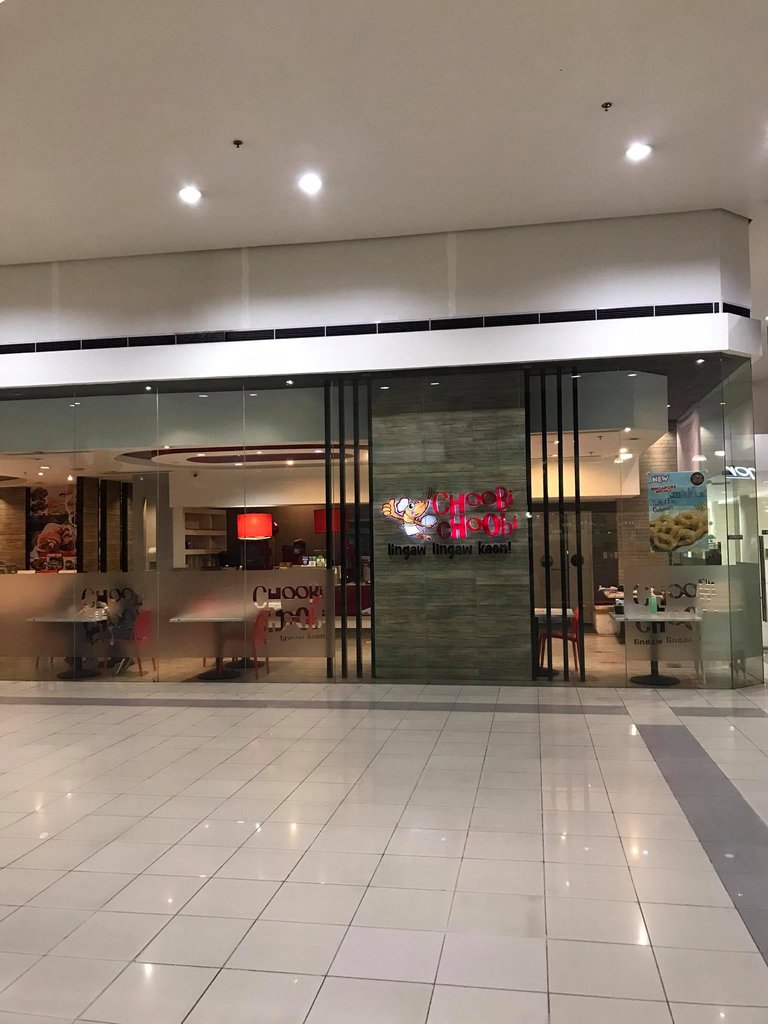 Even restaurants at lunch time hardly have customers. This is because people are constrained to roam around without the required Exit pass and so on. People 60 years old and above are not allowed as well as those below 21 years old.
So if you notice you can't see kids running around or playing.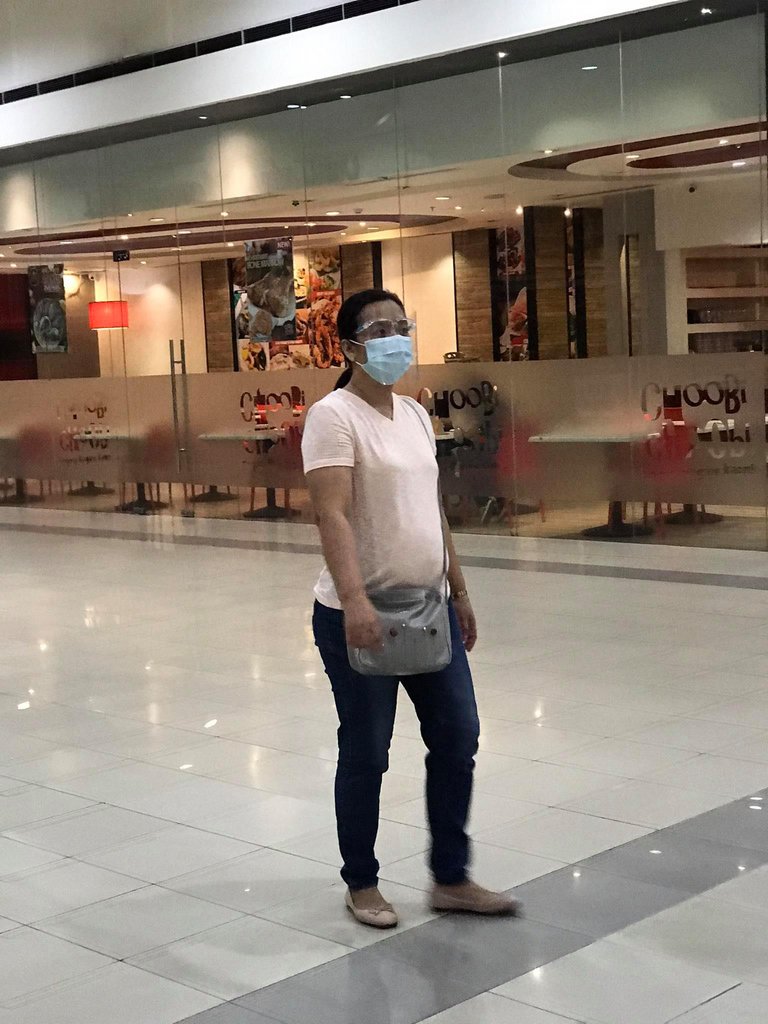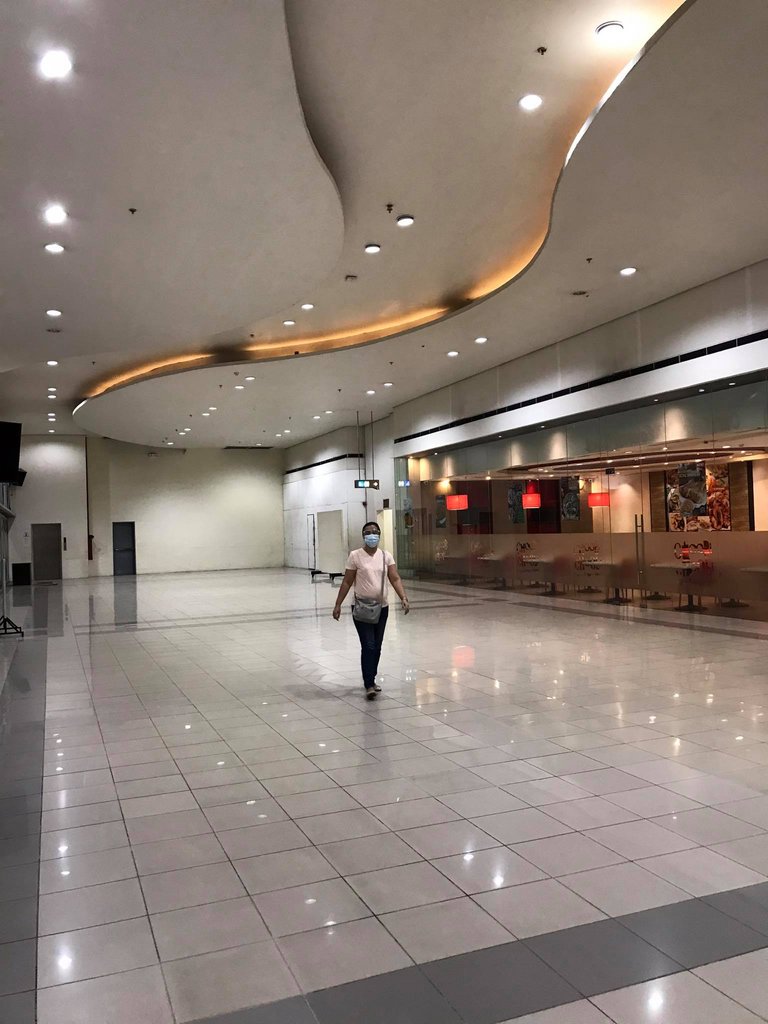 ---
It's so weird to see in this time of the day, it's only my wife who was walking in that part of the mall. But it is the new normal. You cannot expect more people coming that is why a lot of shops and even food chains are closing their businesses.
Too bad I'm sure a lot of establishment will be closing in the next months, I just hope and pray that the end of COVID19 is coming so everyone could go back to a normal life.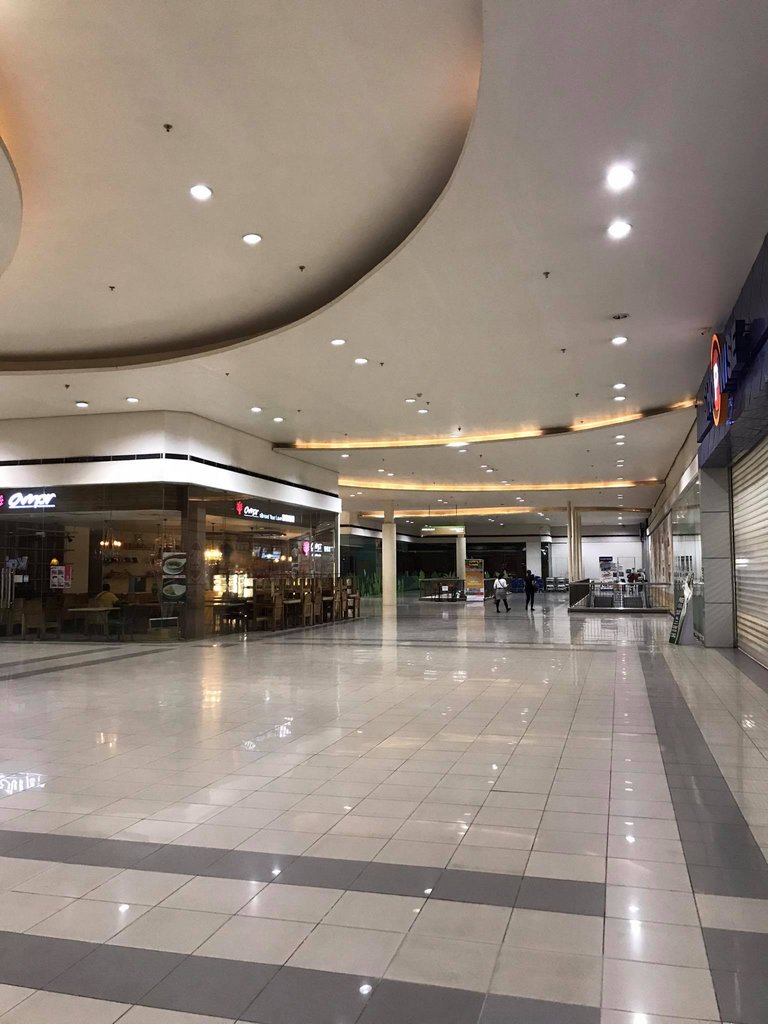 While roaming around we can hardly see other people although there are few whom I saw but as I see them they are actually those working inside the mall, maybe it's their break time.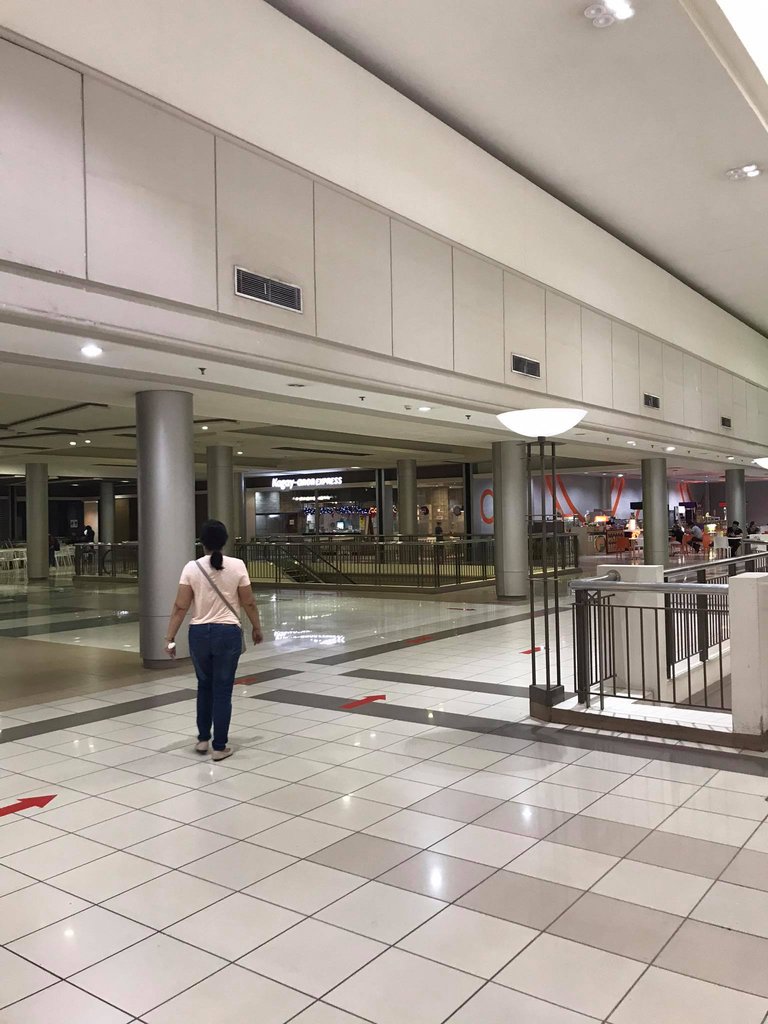 This is not what you can see during the time where there's no pandemic yet, it was even hard to walk straight along the hall way as there were lots of people walking too and some rushing towards different directions.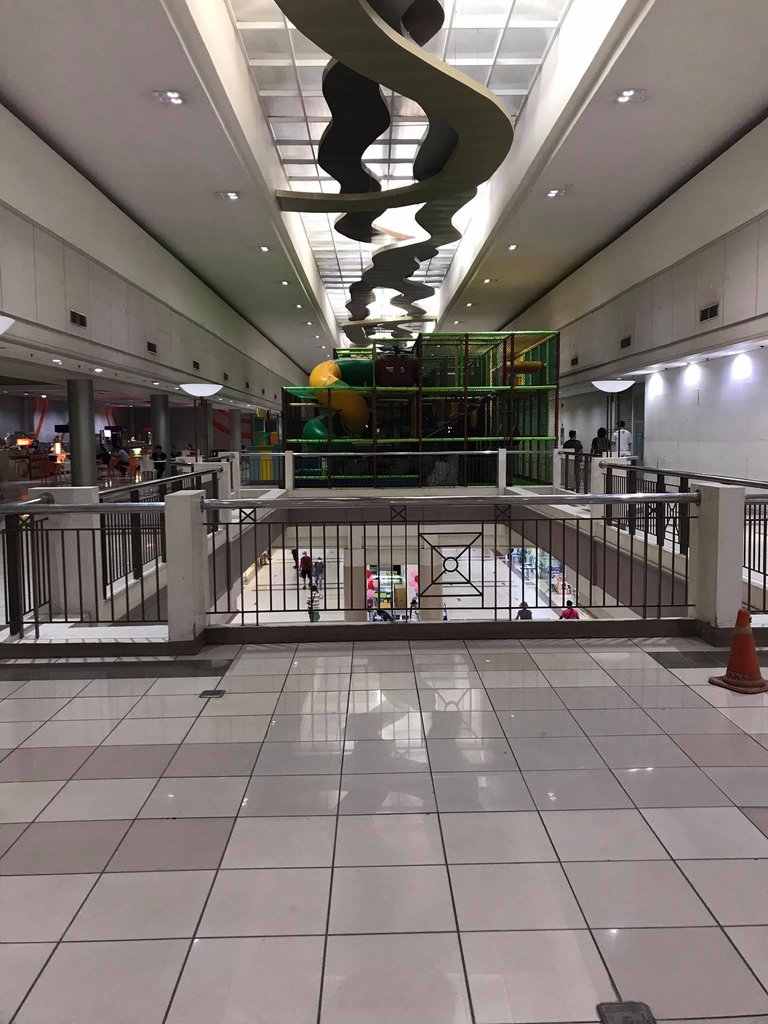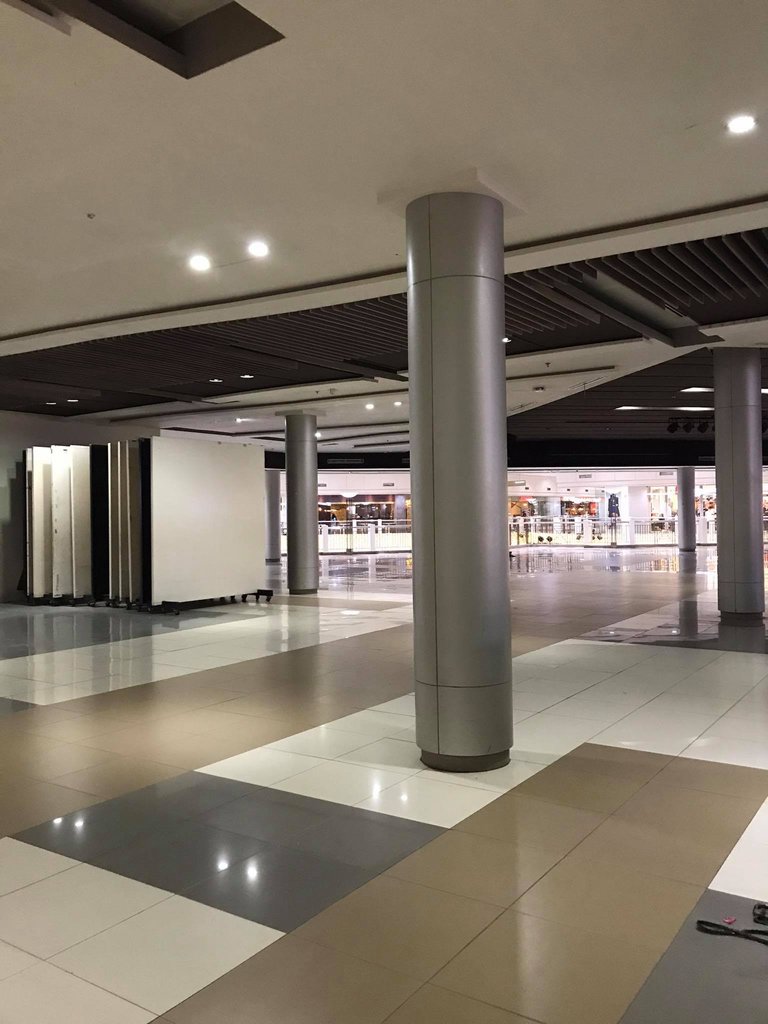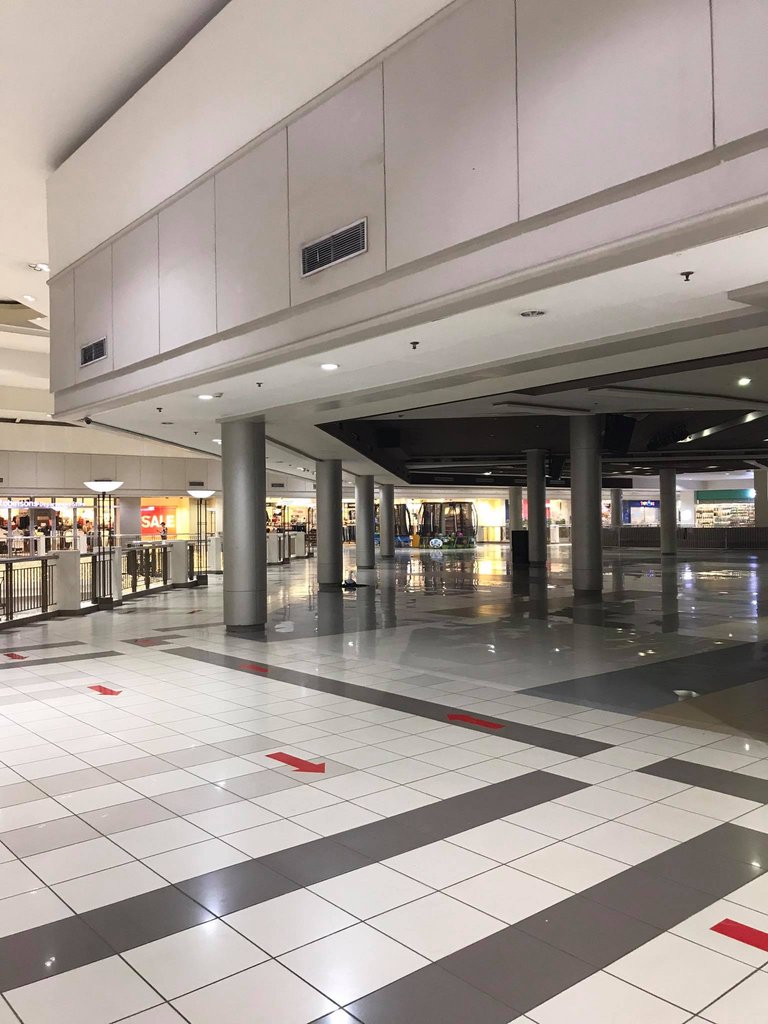 ---
The photo below is the place which used to be overcrowded with shoppers as it is the center of the mall. Here you can see few people, at least not as desolate as the other areas of the mall as shown above.
But since it's almost Christmas, this place is used to be full of people with some activities or programs to amuse visitors. I don't know if this will be the situation in this coming holidays.
Although I think it will be same uness there's no more Covid19.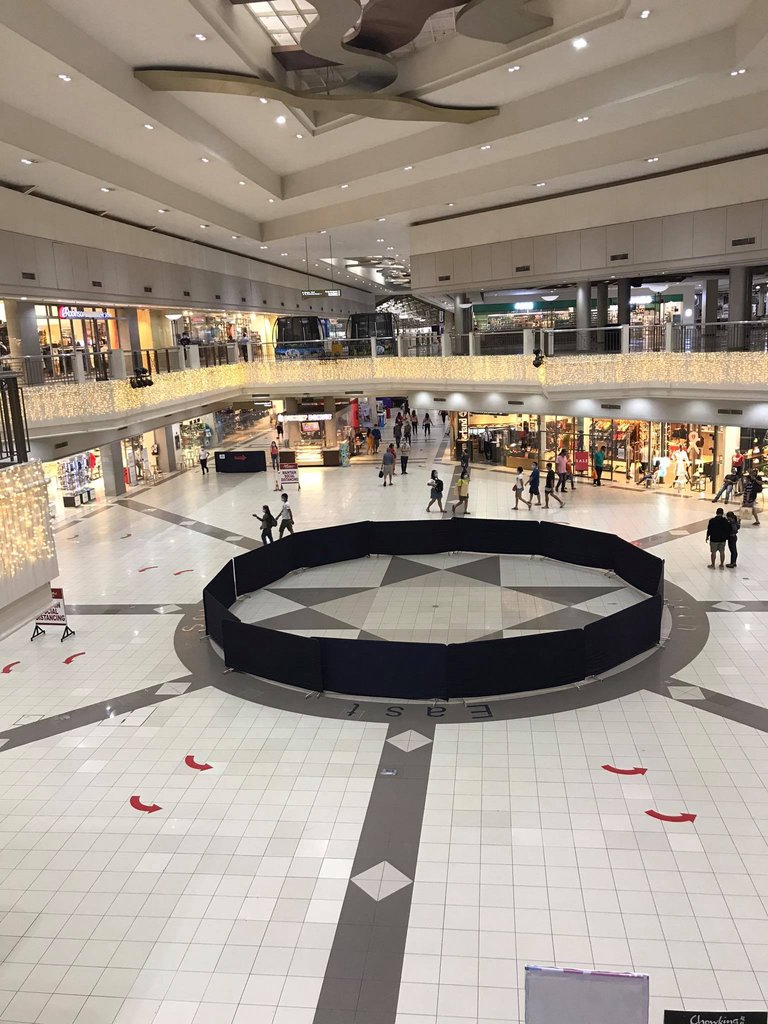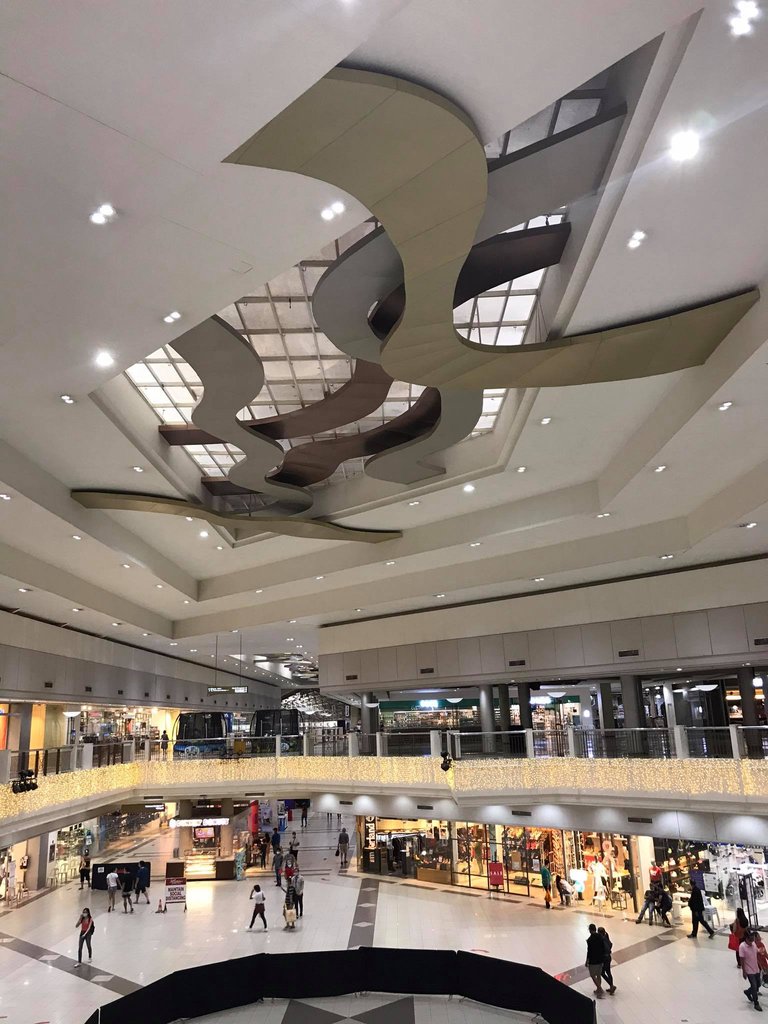 It's funny to see no one even in the customer's service booth, there used to be about 4 or 5 mall employees there. Not to mention the roving guards who used to stay there to check the area and for assistance.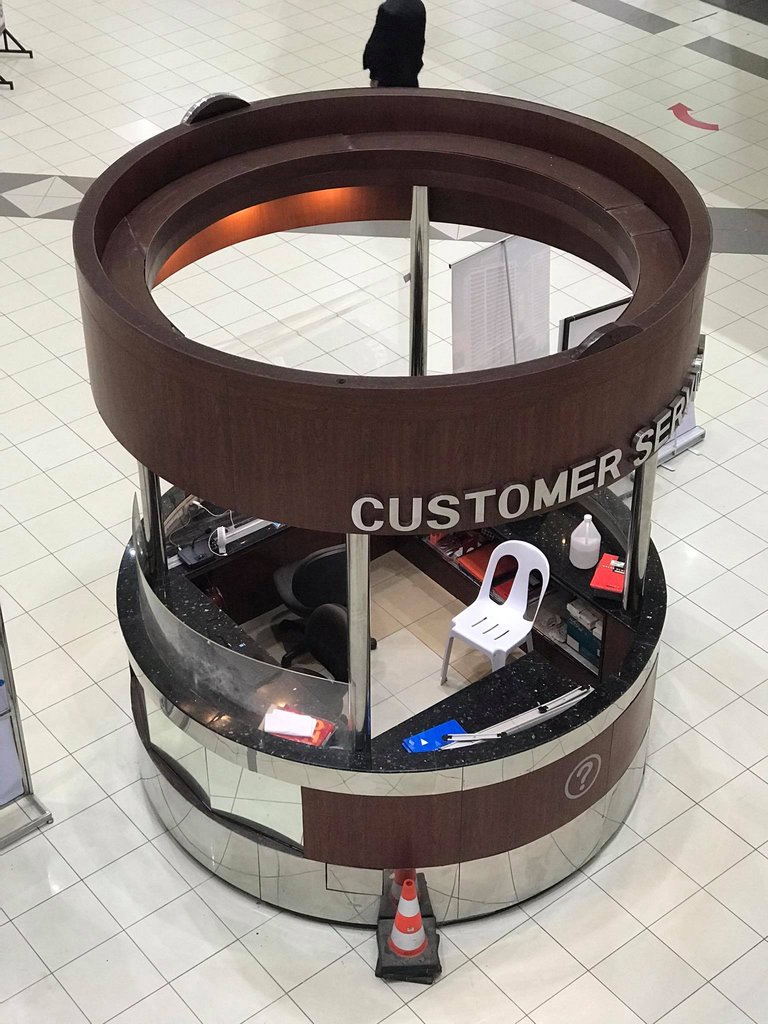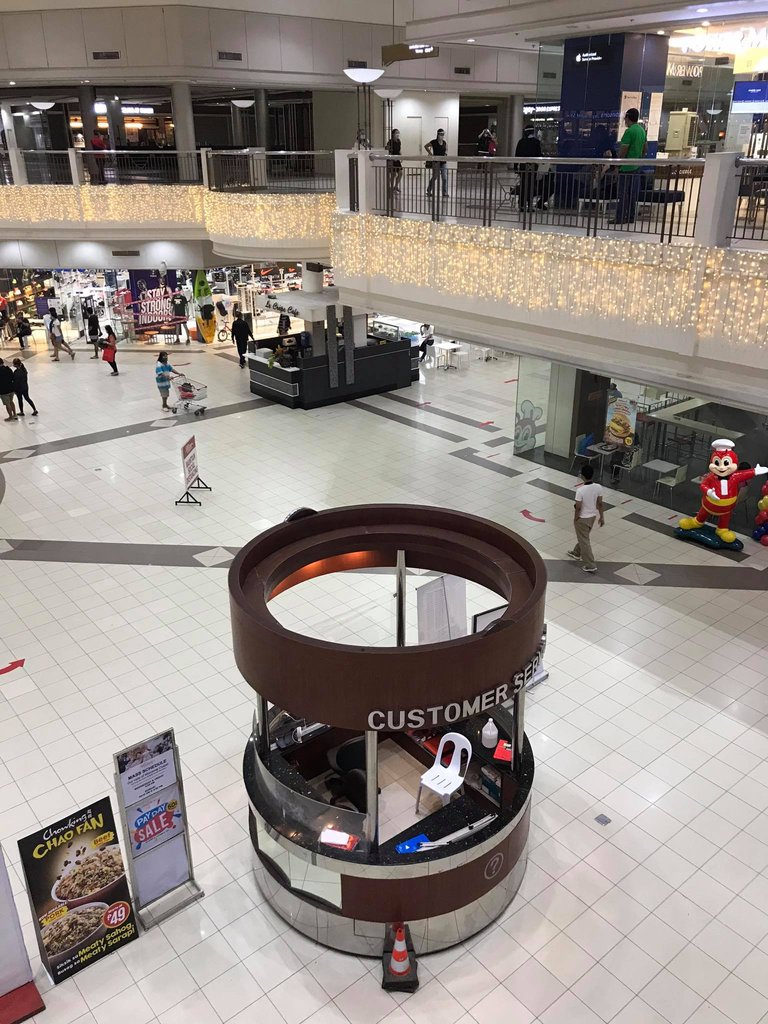 Anyway, here we go with what I mentioned a while ago, this is something that will make my #marketFriday post today different.
When I saw these wonderful works of arts, I thought of #MarketFriday, I know this is something worth to share. These are works of our local artists and been on display for sale to supposedly foreigners who loves paintings and even local residents who wants to have some paintings hanging in the wall of their houses.
Here are some of those which I put a number and named them myself, so it would be easy for anyone who would pick one as their favorite.
1.Dolphins and Birds playing
I love how this painting was presented, I love the color of the sea and looks like everyone is enjoying especially those we can see above the water, down there is so calm although a little bit lonely.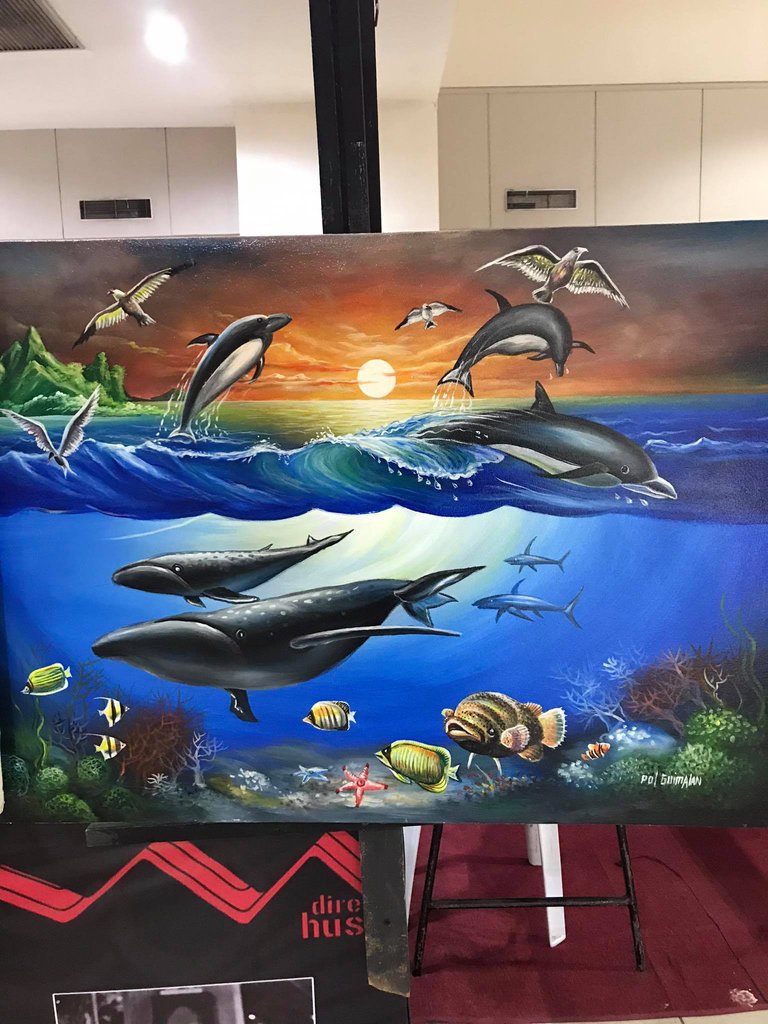 2.Cathedral
This paintings reminds me of the Church in my hometown. It is where I was mold to become a good person which I am trying to portray up to this time. The Church where I used to attend mass almost every day.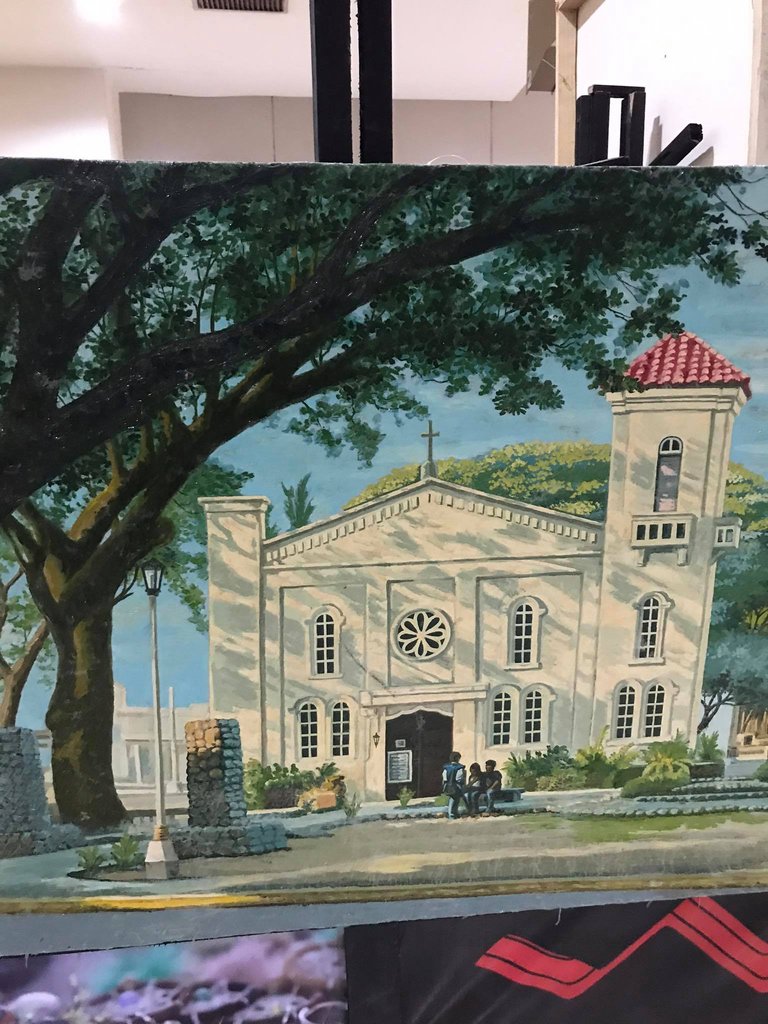 3.Woman
I'm not sure if this woman is someone famous or a significant personality in the society but this painting for me depicts a strong and loving personality. She looks like a kindhearted mother and someone who possess a remarkable responsibility.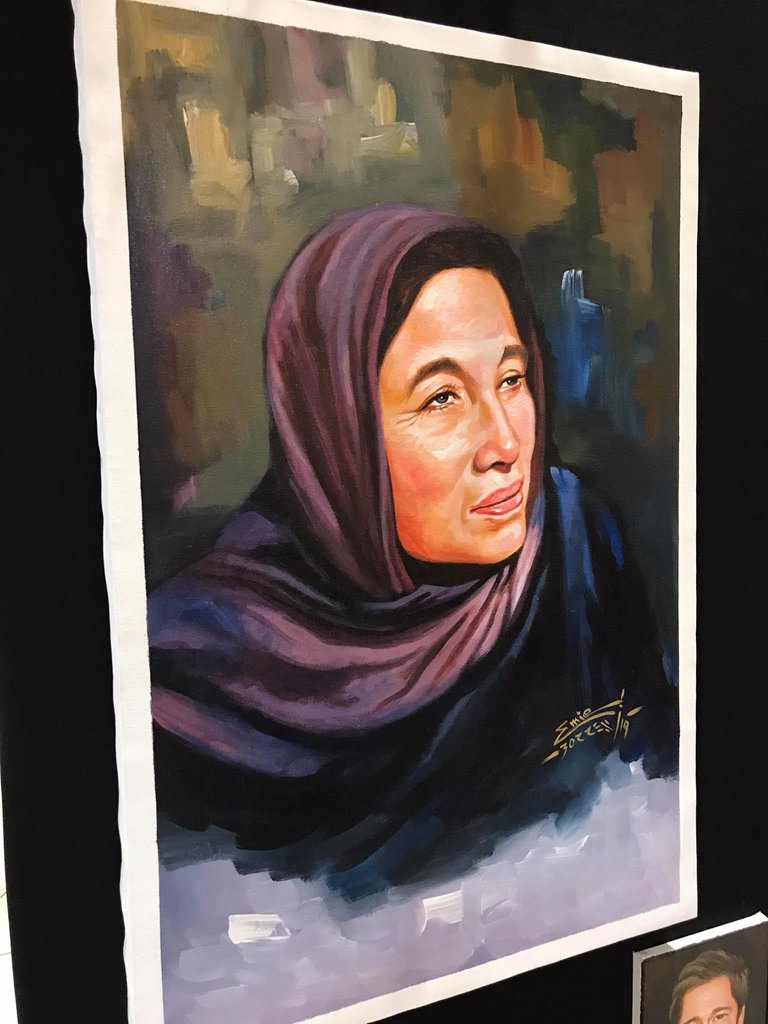 4.Beautiful Girl
Her face is so perfect, looks like a grown up girl with dreams in life. And that no matter what she will do her best to achieve her goals and aspirations in life.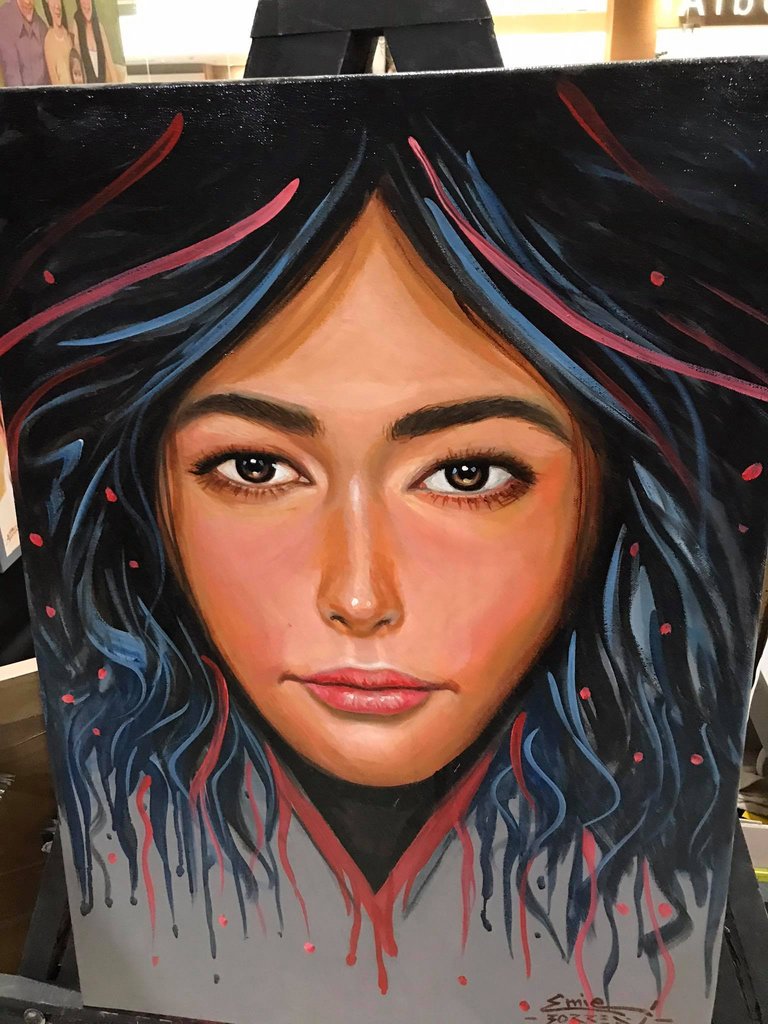 5.Abstract
I'm not sure if what I see in this abstract painting is the same as what you have seen. Although I cannot really explain but I see a happy person here.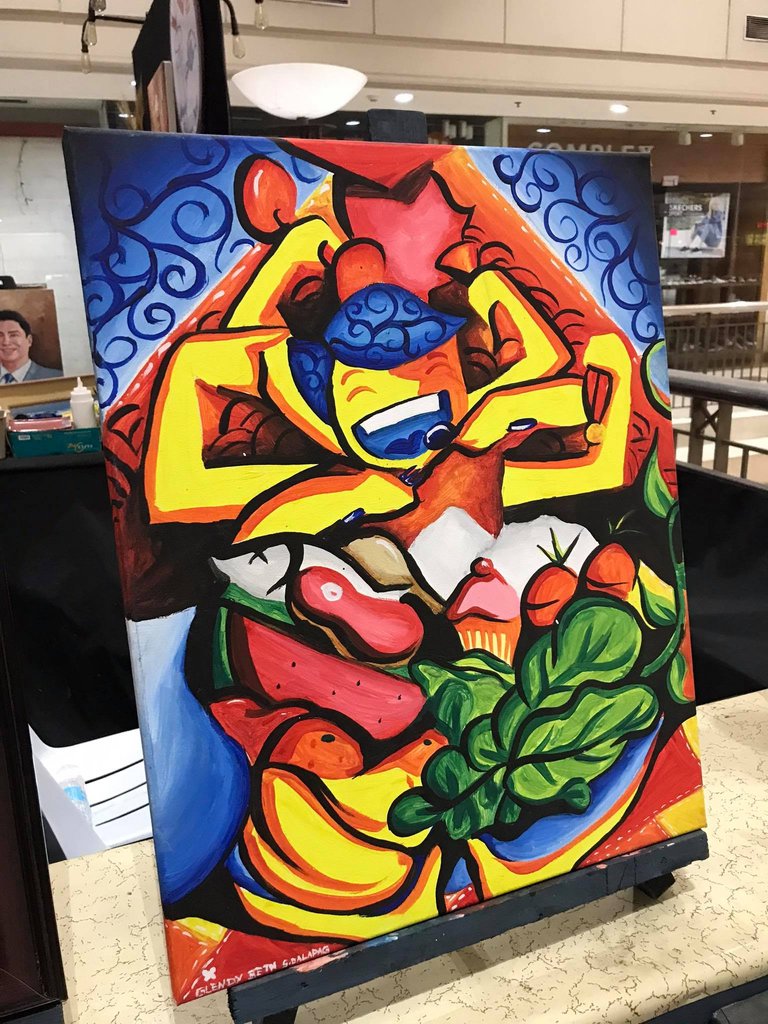 6.Gold Fish
They are fishes living in different world. This is what I see in this painting. But the message seems to be that even if we came from different race or culture, we are all the same in the eyes of God.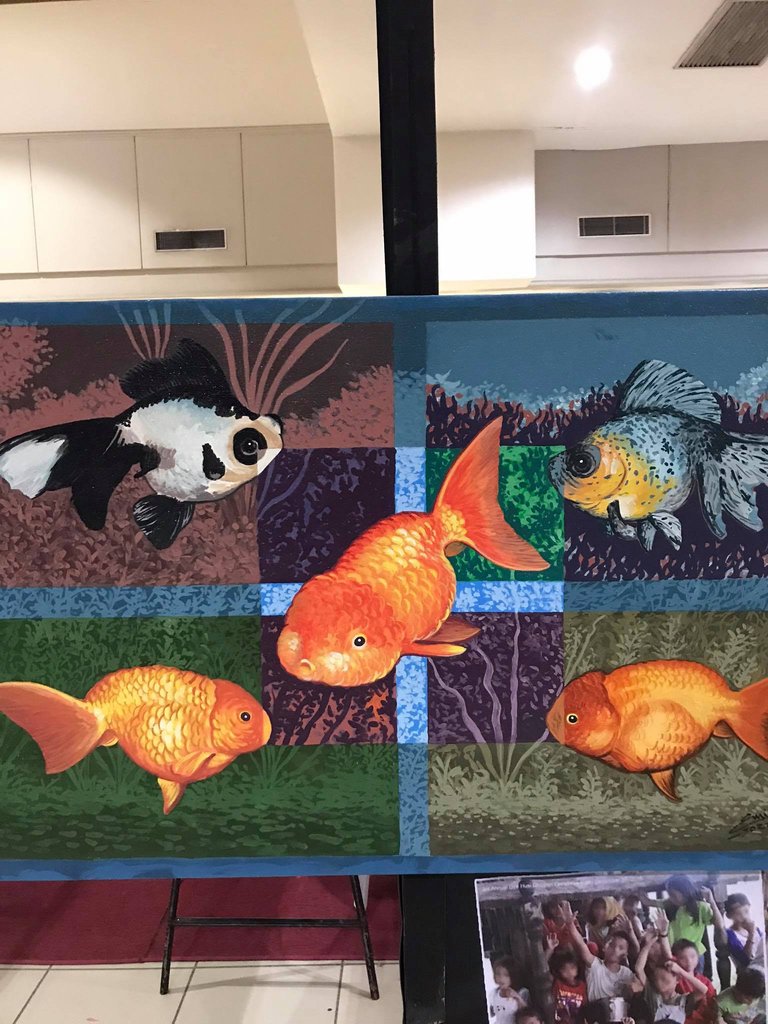 7.Trees
Looks like trees grown on a dessert or mountain. I can't really decipher what the painter wants to convey in his work but maybe he wants to campaign for the preservation of the environment that we need to take care of the mother nature, that we really need to plant trees.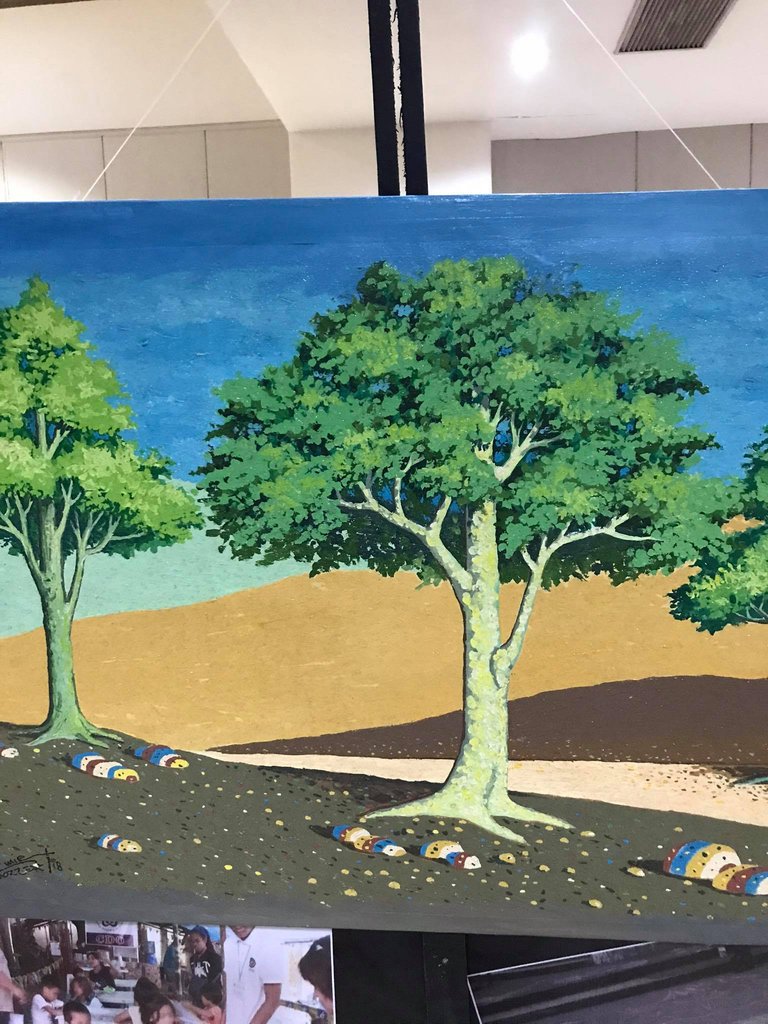 8.Beautiful Flower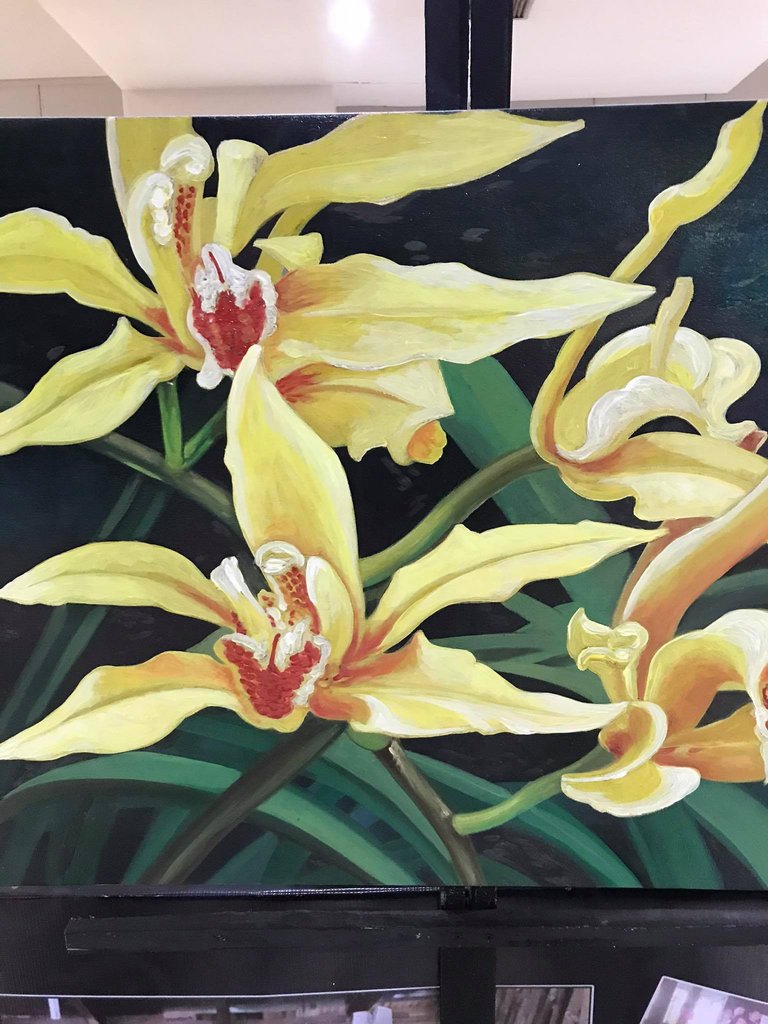 9.Farm People
This picture showed abundance of life. People will never be hungry if they will plant trees and fruits.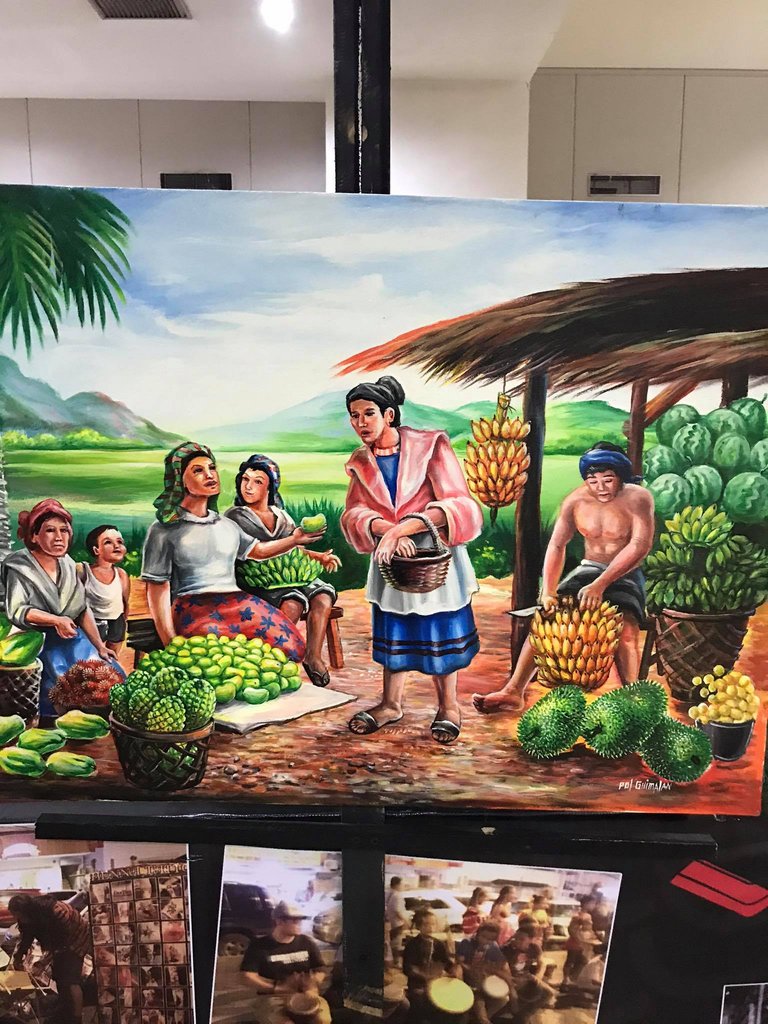 10.Mango
I love the Nipa house over there, although those mangos catches my eyes too. A very nice scenery so soothing to the eyes, if given the chance I would really love to live there especially during this time of pandemic. I felt safe when you are in a mountain or in the country side compared when you are in the city.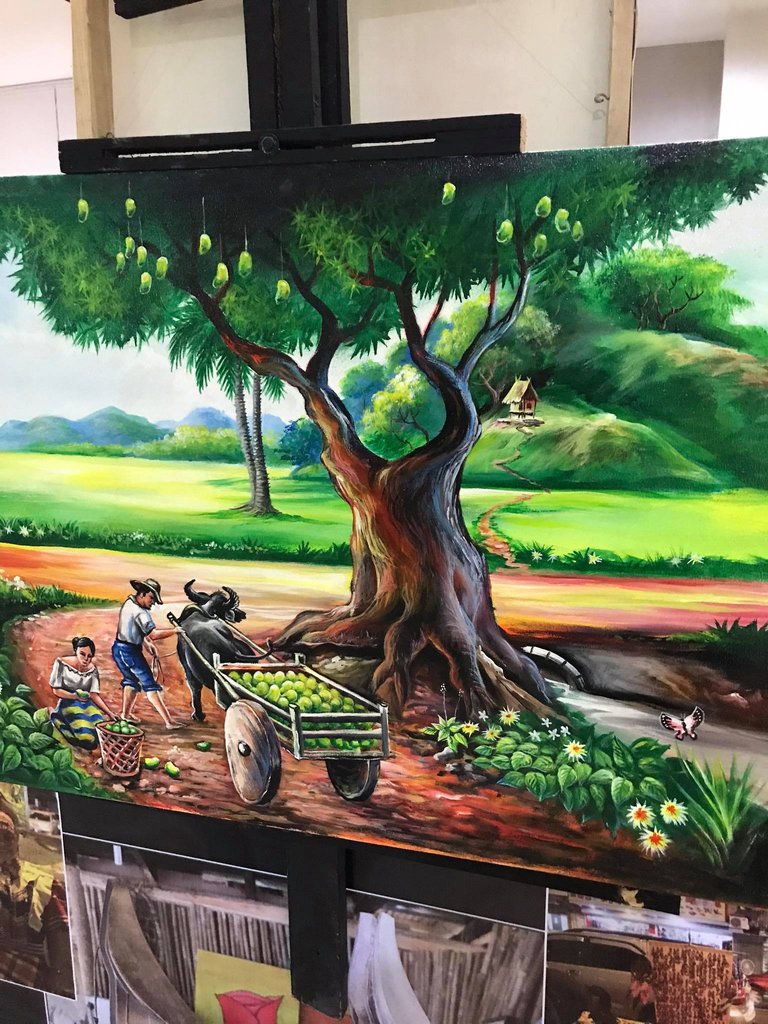 11.Sip and Art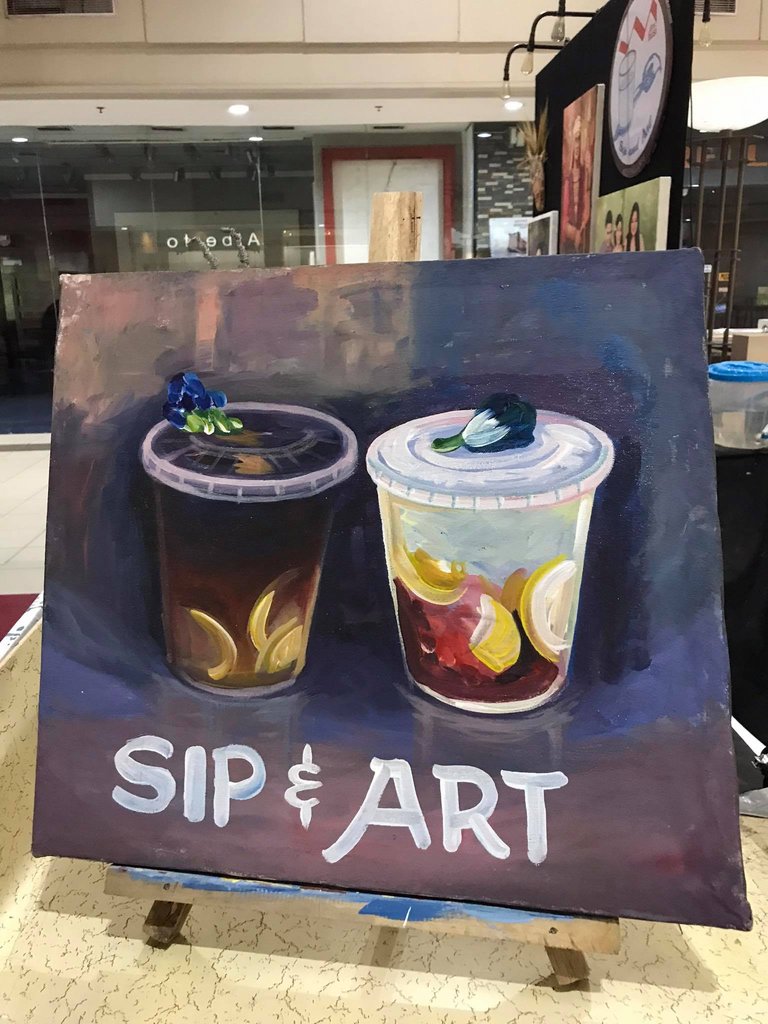 12.Guitar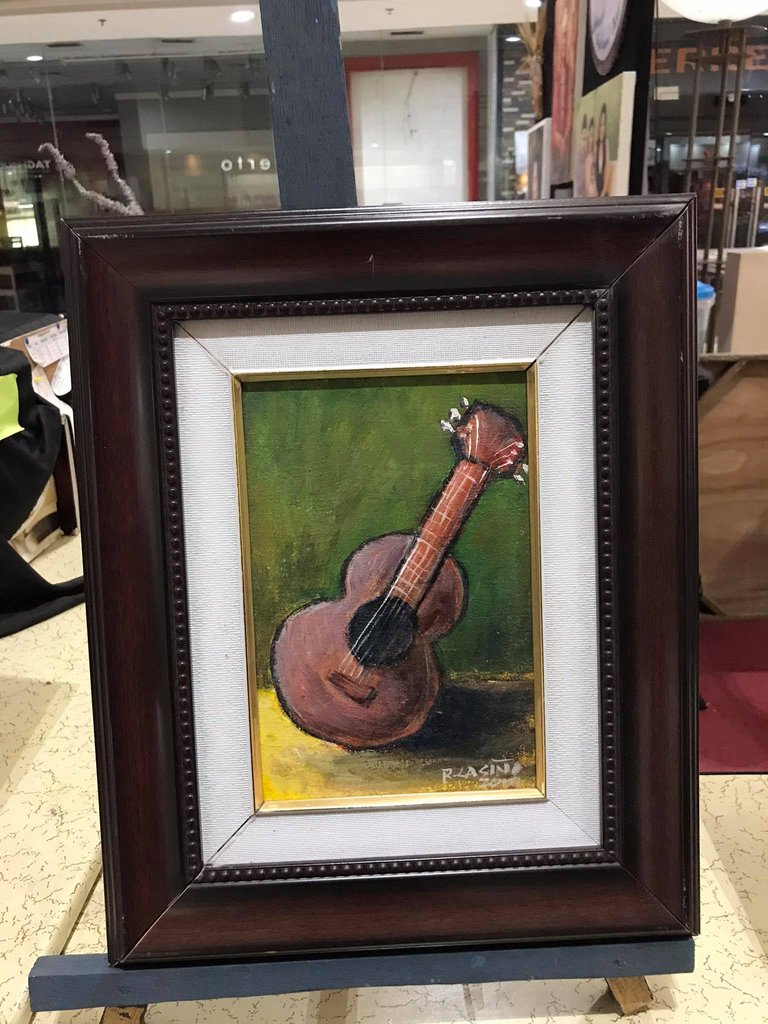 Oh so I only got 12 wonderful paintings, actually there were lots of them, maybe I'll have to take some photos again in my next visit to LIMKETKAI. I enjoyed naming and looking at them once in a while.
So after taking pictures of those stunning works of art we had our quick lunch and snacks.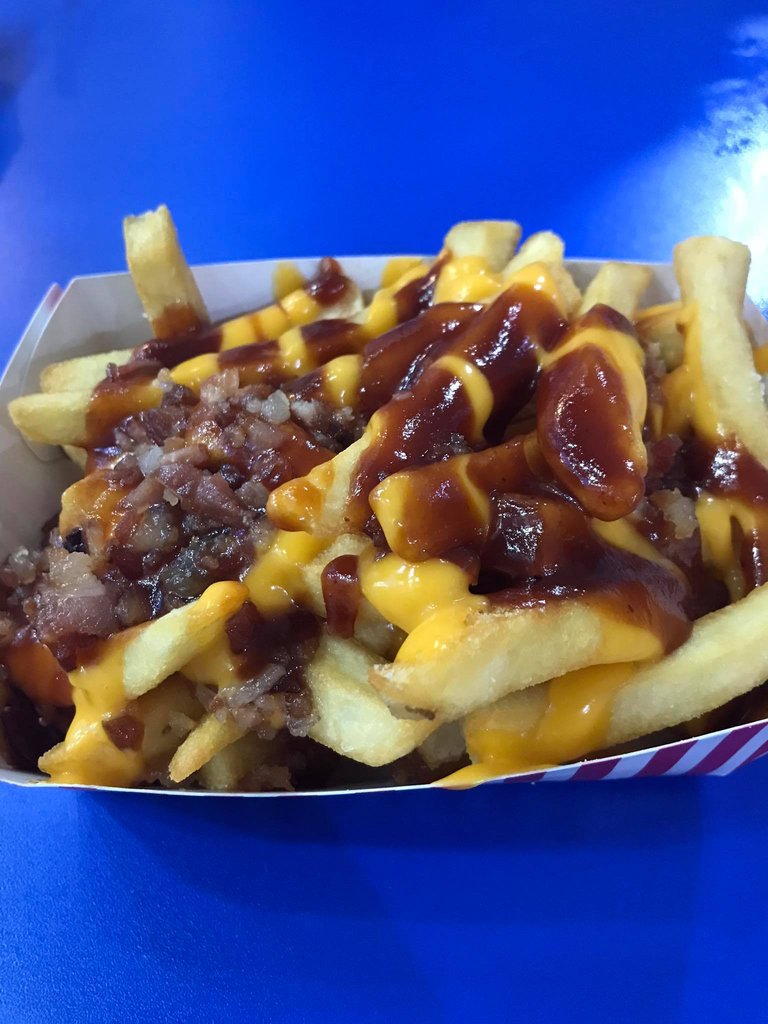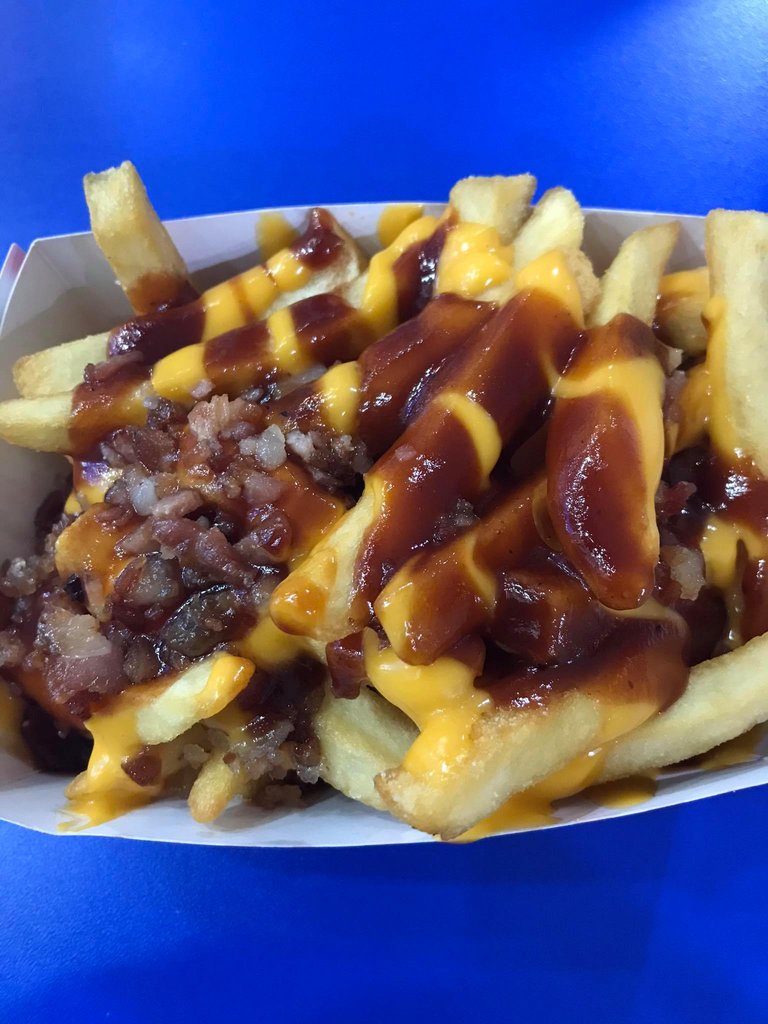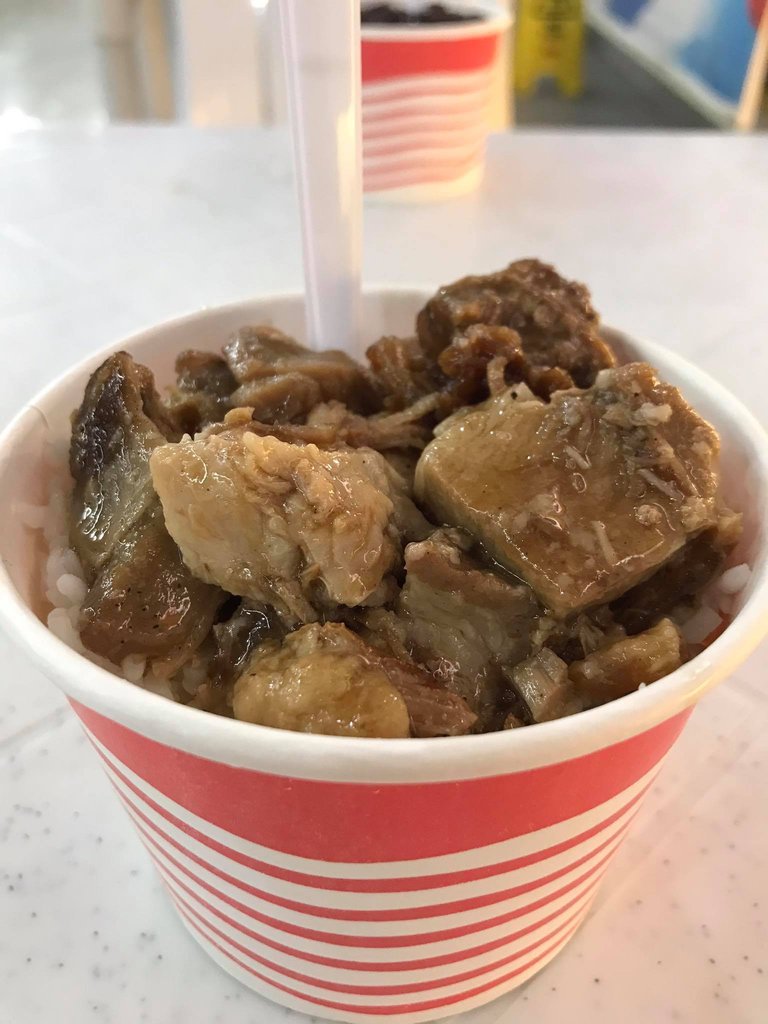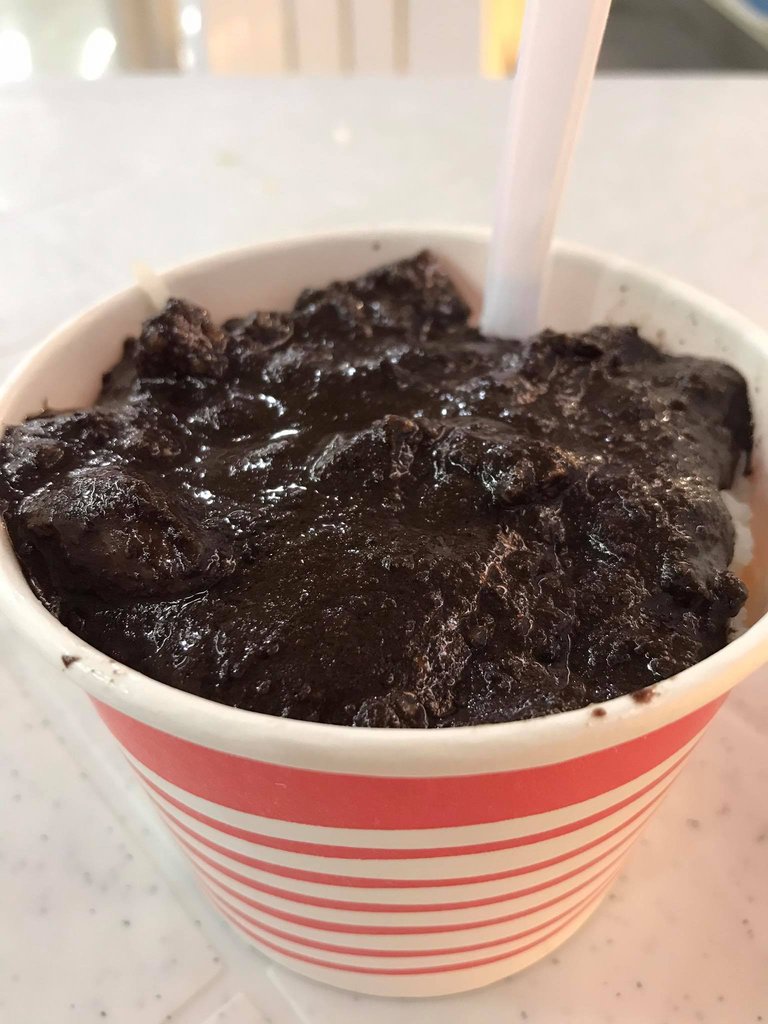 ---
So there you go with my #MarketFriday post for this week hope you enjoyed watching those paintings.
Keep safe everyone and don't forget to wear mask and face shield at all times.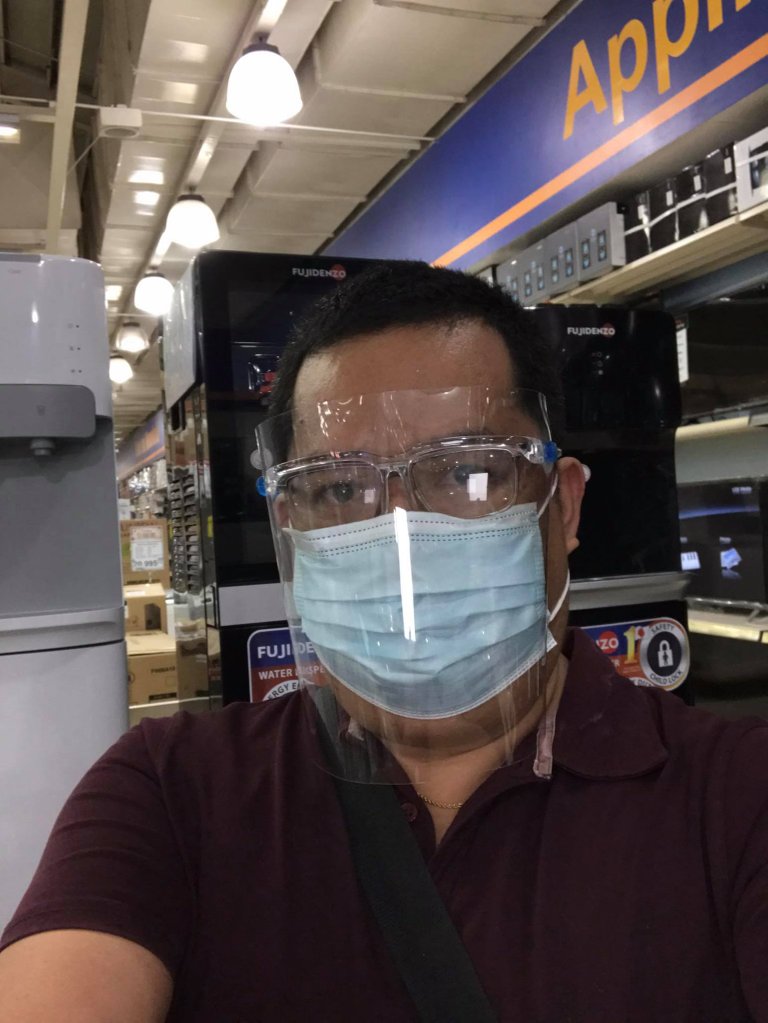 All photos are mine.
---

Please support @surpassinggoogle as witness.
To vote his witness, simply visit
https://wallet.hive.blog/~witnesses
and type in "steemgigs" into the first search box for witnesses.
THANK YOU VERY MUCH!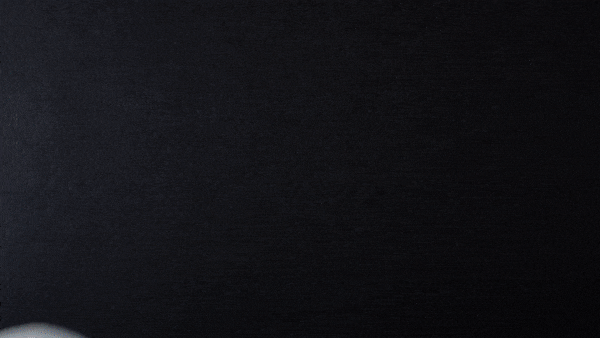 Vote for
@threespeak
on
https://wallet.hive.blog/~witnesses
or vote through
HiveSigner
---
▶️ 3Speak