Film analysis and proposal. #6 5th WAVE (EN-TR) Film analizi ve önerisi. #6 5. DALGA

(EN) I am here again with a movie suggestion. 5th wave. A movie based on Rick Yancey's novel. Better without the movie. His graphics were really successful. But there are also ridiculous and strange parts. I will describe them in the "movie review" section.
(TR) Yine bir film önerisiyle karşınızdayım. 5. dalga. Rick Yancey'nin romanından yola çıkılarak yapılmış bir film. Film olmasaymış daha iyiymiş. Grafikleri gerçekten çok başarılı olmuş. Ama saçma ve garip kısımları da var. Bunları "film eleştiri" kısmında anlatacağım.


(EN)

Film analysis:
A certainty was taken from the later part of the movie and shown to us at the beginning. Fortunately, the movie did not continue like this.
The world is being invaded by aliens. (Isn't it too cliché? But don't think about it, it's a movie that teens play mostly. It's a bit exaggerated, but it's okay. I'm going to tell them in the "movie criticism" section and I'm constantly criticizing. Be ready, the criticism part will be very long.)
Where were we? The world is occupied by aliens and aliens want to make the invasion in 5 waves. Wave by wave, it's getting more and more deadly day by day.
In the first wave, the electricity of the whole world is cut off. And most people are being destroyed in this way. Cassie and her family survive.
The second wave is big floods and tsumanis. The waters enter the huge skyscrapers and people die. The most beautiful parts of the movie have not started yet.
There are about 300 billion birds in the world. This means that there are 75 birds for each person. The invaders are creating an outbreak of avian influenza, and the lead role is Cassie's mother dying that way. These are all events in the first minutes of the movie. Of course, there are also love scenes in the movie. The third wave also took place. Next is the 4th wave and the 5th wave. The most beautiful parts of the movie start from the 4th mountain. I will not tell you after that. If you want, let's move on to the criticism section.
(TR) Film analiz:
Filmin ileriki kısmından bir kesinti alınıp başta bize gösterilmiş. Neyseki film böyle devam etmedi.
Dünya uzaylılar tarafından istila ediliyor. (Çok klişe değil mi? Ama bunu düşünmeyin bu film gençlerin çoğunlukta oynadığı bir film. Biraz abartılmış olsa da sorun değil. Bunları "film eleştiri" kısmında anlatacağım deyip sürekli eleştiri yapıyorum. Hazır olun eleştiri kısmı çok uzun olacak.)
Nerede kaldık? Dünya uzaylılar tafından işgal ediliyor ve uzaylılar istilayı 5 dalga şeklinde yapmak istiyor. Dalga dalga dalga dalga... Gün geçtikçce daha da ölümcül oluyor.
Daha 1. dalgada tüm dünyanın elektriği kesiliyor. Ve insanların büyük bir kısmı bu şekilde yok ediliyor. Cassie ve ailesi hayatta kalıyor.
2. dalga ise büyük seller ve tsunamiler oluyor. Sular kocaman gökdelenlerin içerisine kadar giriyor ve insanlar ölüyor. Filmin en güzel kısımları daha başlamadı.
dünyada yakşalık 300 milyar tan kuş var. Bu da demek oluyor ki Her insan için 75 tane kuş var. İstilacılar kuş gribi salgını yaratıyor ve başrol Cassie' nin annesi o şekilde ölüyor. Bunların hepsi filmin ilk dakikalarında yaşanan olaylar. Tabii ki de filmde aşk sahneleri de var. 3. dalga da gerçekleşti. Sırada 4. dalga ve 5. dalga var. Filmin en güzel kısımları 4. dalgadan itibaren başlıyor. Bundan sonrasını anlatmayacağım. İsterseniz eleştiri bölümüne geçelim.
(EN)

Movie review:
Actually, there is a lot to be criticized in the movie. It is nice to have mostly young people in the movie, but for some scenes they are not that mature. One M16 is about 3.26 kilograms. How a 12-year-old child can use this weapon. Even a 12-year-old child cannot carry a gun for hours, even if he knows how to use it. The person who reads this but may think it is a movie. Eve, this is a movie. But it is a little strange and absurd to see the children, who hold a one-and-a-half-meter-long arms, with arms weighing three and a half pounds. I'm sorry Rick Yancey I'm sure the book is beautiful, but the movie was a little strange. Maybe its subject is strange.
The end of the movie was not good. A movie that should end with a happy ending is mysteriously finished, and I'm sure most people will not like it.
It is very nice for young people to play and sing in movies, but it seems that there is a market not only for playing in the movie but also for young people. Just like young singers emerging suddenly and embracing many awards. It's a strange situation. I will support young people throughout my life. Because young people will make the world a very beautiful place.
Actually, it seems a little ridiculous to make these matches. that is, I am talking about children who are three and a half kilograms of arms and one and a half meters tall. it's kind of a fantastic science fiction movie.
All I want and say is; some people can't handle fame.
I don't know exactly how to translate this into English. So, for some people, fame is a heavy burden. No matter how knowledgeable children are, age is really important. However, as you grow, experience is gained. I think that nobody under the age of 20 should be given a lead role. Little ones, please don't be mad at me. This is for your good ...
(TR) Film eleştiri:
Filmde eleştirilecek çok şey var aslında. Filmde çoğunlukta gençlerin yer alması çok güzel bir şey aslında ama bazı sahneler için o kadar olgun değiller. Bir adet M16 yaklaşık 3.26 kilogram. 12 yaşındaki bir çocuk bu silahı nasıl kullanabilir. Kullanmayı biliyor diye düşünsel bile 12 yaşındaki bir çocuk saatlerce bir silahı taşıyamaz. Bunu okuyan kişi ama bu bir film diye düşünebilir. Eve bu bir film. Ama elinde üç buçuk kilo ağırlığında silah taşıyan bir buçuk metre uzunluğunda çocukları da görmek biraz garip ve saçma. Üzgünüm Rick Yancey kitabın eminim çok güzeldir ama film biraz garip olmuş. Belki de konusu gariptir.
Filmin sonu güzel olmadı. Mutlu bir sonla bitmesi gereken bir film gizemli bir şekilde bitti ve bu eminim çoğu kişinin hoşuna gitmez.
Gençlerin filmlerde oynaması, şarkı söylemesi çok güzel ama sadece filmde oynamak değil de daha çok gençler üzerine bir piyasa kurulmuş gibi. GEnç şarkıcıların birden ortaya çıkıp bir sürü ödül kucaklaması gibi. Garip bir durum. Hayatım boyunca gençleri destekleyeceğim. Çünkü Dünya' nın çok güzel bir yer olmasını gençler sağlayacak.
Aslında bu eşeltirileri yapmam biraz saçma gibi. yani üç buçuk kilogram ağırlığında silah taşıyan bir buçuk metre boyunda çocuklardan bahsediyorum. bu bir nevi fantastik bir bilim kurgu filmi.
Sadece tek istediğim ve söylediğim; bazı insanlar şöhreti kaldıramaz.
Bunu İngilizceyece nasıl çevirebileceğimi bilmiyorum tam olarak. Yani bazı insanlar için şöhret ağır bir yüktür. Çocuklar her ne kadar bilgili olursa olsunlar yine de yaş gerçekten çok önemli. Ancak büyüdükçe deneyim kazanılır. 20 yaşın altında kimseye başrol verilmemeli diye düşünüyorum. Küçükler lütfen bana kızmayın. Bu sizin iyiliğiniz için...
Film analysis and suggestion # 4 THE FLU (EN-TR) Film analizi ve öneri #4 GRİP


A movie analysis. # 3 after tomorrow. (EN-TR) Bir film analizi. #3 Yarından sonra. (EN-TR)

A movie analysis. #3 Perfume the story of a murderer. | Bir film analizi. #3 Koku: Bir katilin hikayesi. (EN-TR)


Movie advice #2 CLOSE | Film önerisi #2 CLOSE (EN-TR)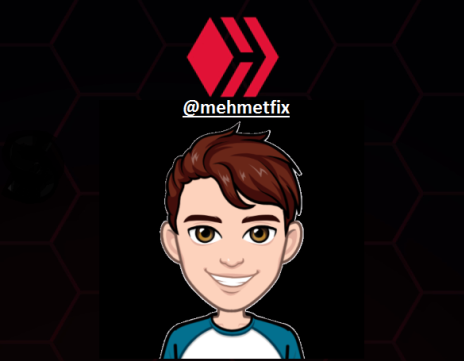 ---
---