My Ital Dessert 🥔🍠 Potato Cake With Pumpkin 🥥🍑
Hi guys, see you again on my blog. Today I want to show you about dessert potatoes with pumpkin cake recipe. Easy eat to make but delicious. 😋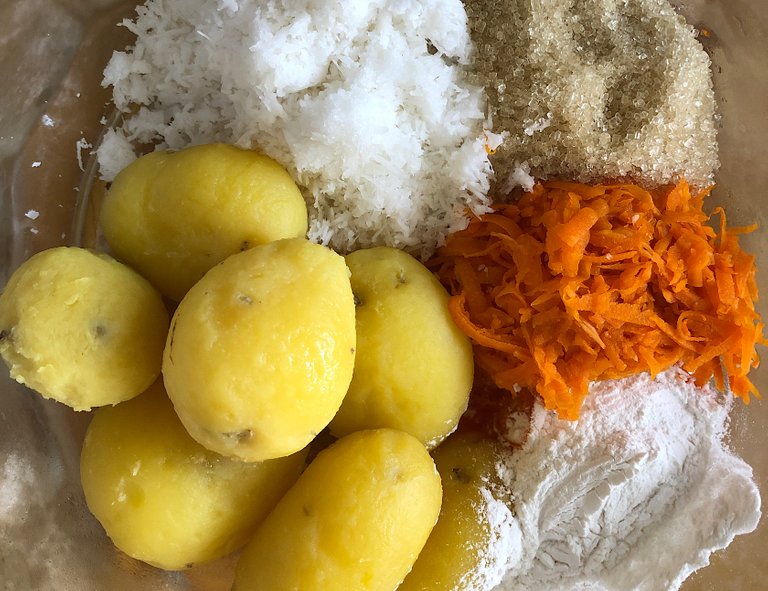 🥔🍠 Potato Cake Recipe 🥥🥮

Ingredients
7 small potatoes if 5 big
1/2 cup sugar or to taste
1 cup of coconut meat or to taste
1/2 cup pumpkin fresh
1/3 rice power
1/4 salt
Step 1

Boil the potatoes or stems them

Step 2

Grate the pumpkin.

Step 3

Neighborhood potatoes.

Step 4

Mixed up together.

Step 5

You make like this or you can cut bottle for put.

Step 6

Oil painted on tray then arrange potato cake on the tray.

Step 7

Then open the fire machine oven waiting 10 minutes.

Step 8

Then put it in oven burn it until brown.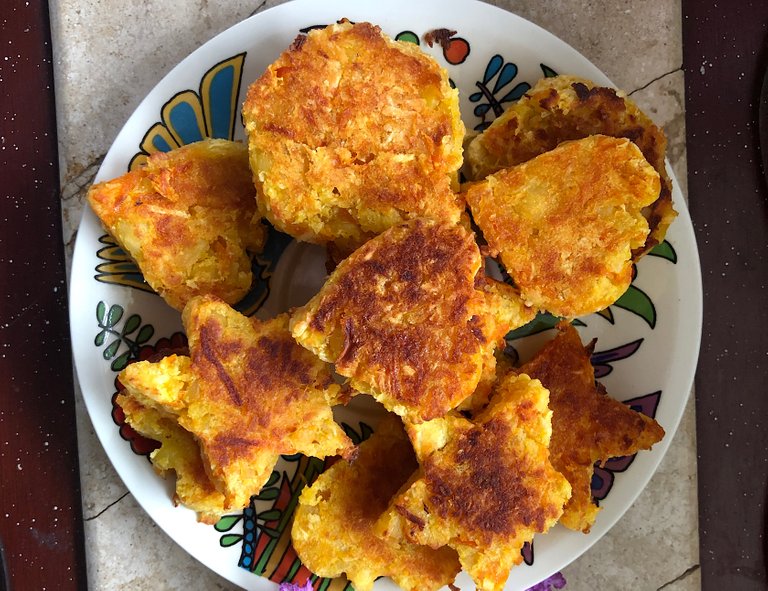 Now we make potato cake already. Enjoy to eat. Wish you all have a great day. See you next post.😋😘🥰

🙏 THANKS FOR READING 🙏
If you enjoyed this post, please upvote and reblog.

WE PROUDLY SUPPORT
@themarkymark
@joshman
@canadian-coconut

---
---