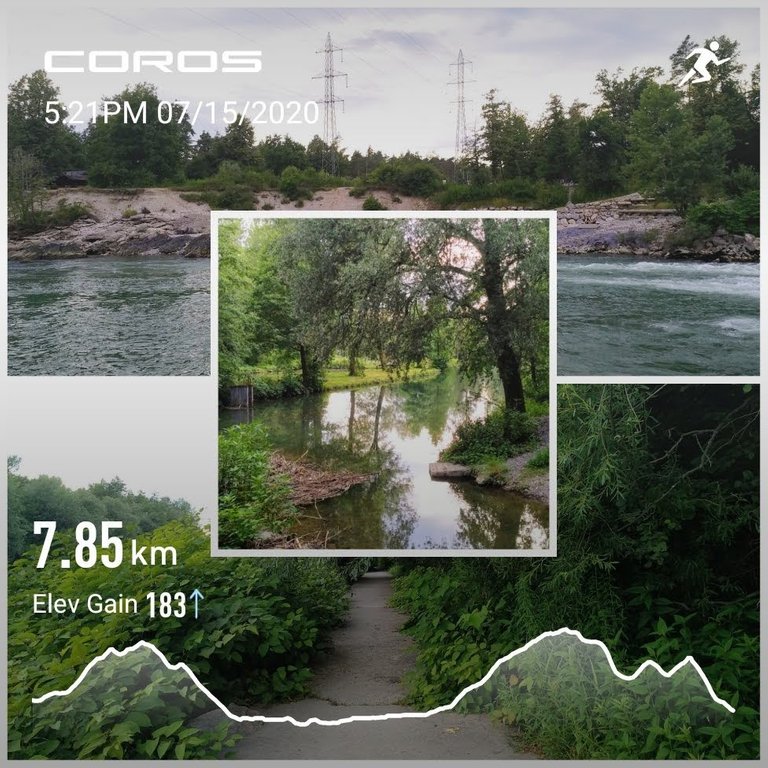 Wednesday afternoon, after the work. Change into the running gear and off I go. I combined two routes that I rarely do. Magpie's Valley's left ridge and the trail upstream on the left bank of river Sava. Flat and hilly, trail and asphalt. Excellent
I will walk you through the run with the help of some photos. Run with me.
---
Sava beach as seen from the other bank.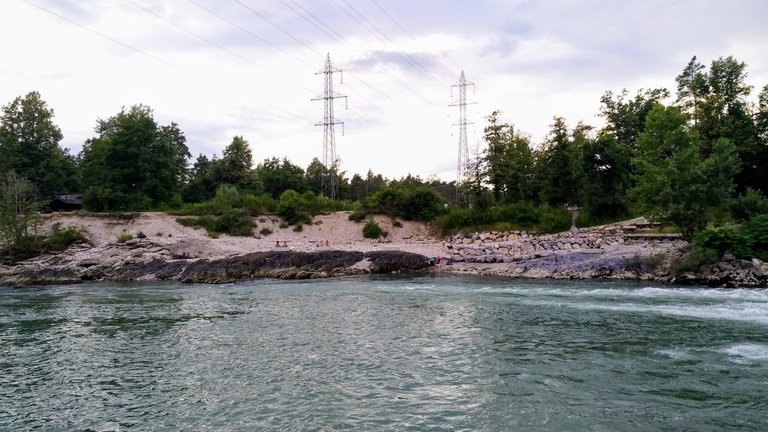 From here the path turns from tarmac to concrete fortified river bank.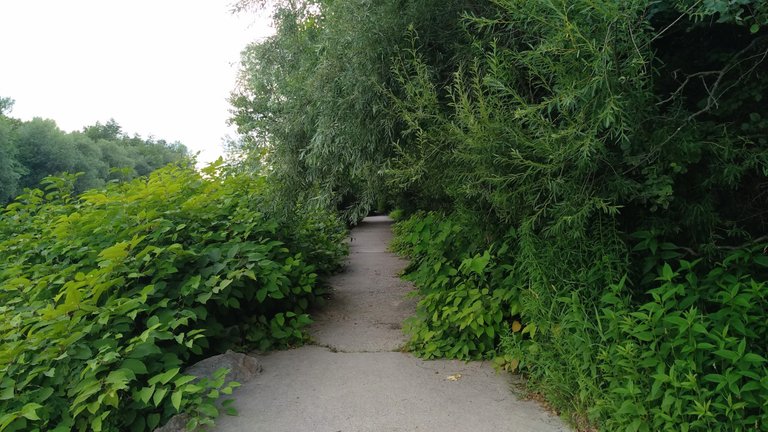 Kilometer up-river this bridge brings us ...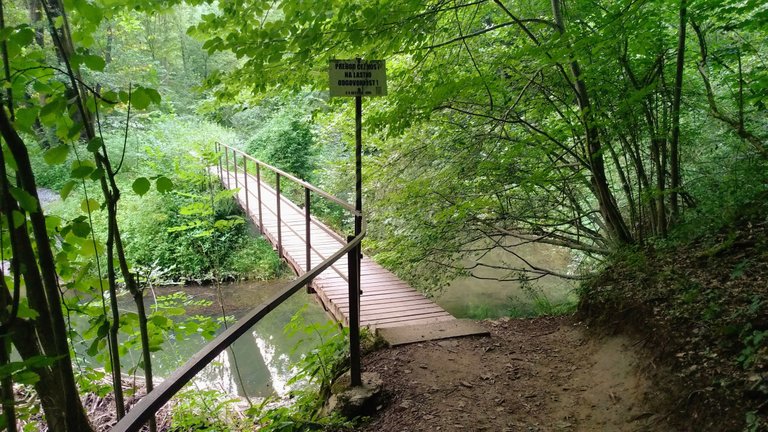 ... to a small pond.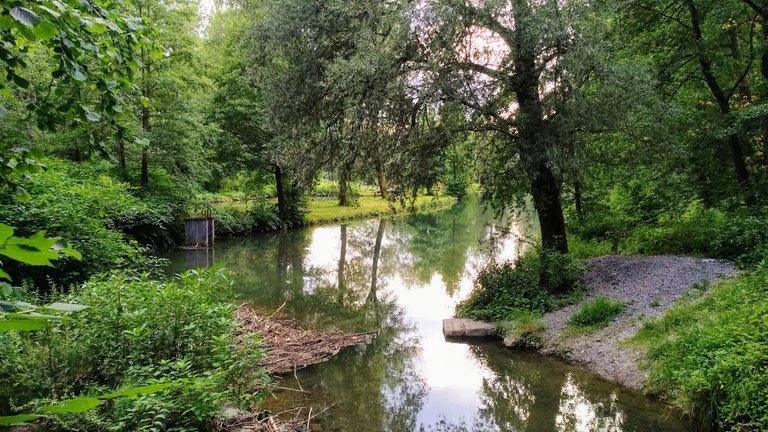 From here it's a bit of asphalt, the into the woods and onto the ridge trail again. This was around kilometer 5 on the map below.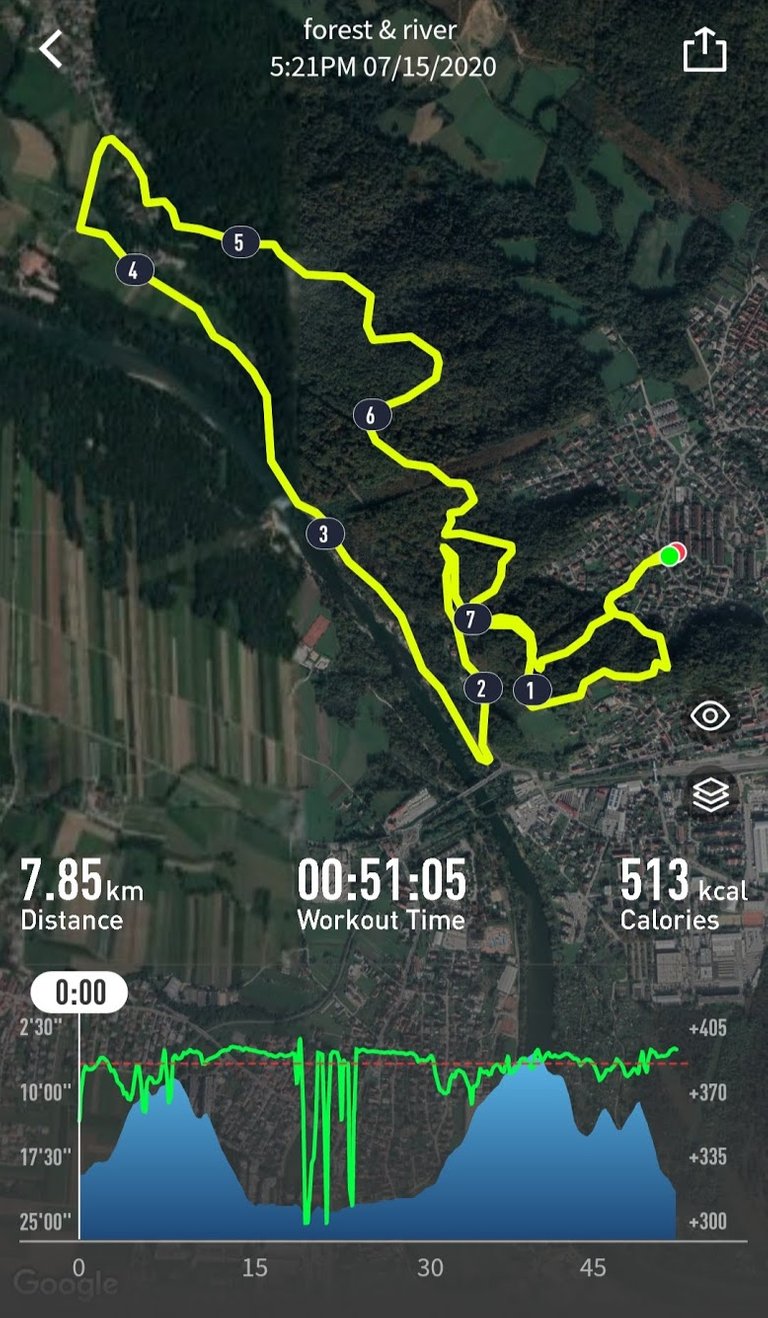 A very nice run it was, mostly in the shade and hidden from the day's heat.
---
All the physical activity data that I display in my @exhaust and @actifit reports is gathered with the help of Coros Pace sports watch and displayed with Coros app.


---


Join Actifit program, stay fit and earn crypto - STEEM, AFIT, AFITX, PAL, SPORTS, ...
Vote for Actifit as a Witness
Official Actifit links: Discord | Website | Android app | iOS app | FAQs | Text Tutorial
Disclaimer:
I am a long-time Actifit user and ambassador for the program. Please, ask me anything about it.


Better and better
---
Check out some detailed info at my EXHAUST page
Join me in testing out EXHAUST!