These are rainy days. According to the weather models a small local front will whirl above us at least until Thursday. Some totally non-summery weather ahead.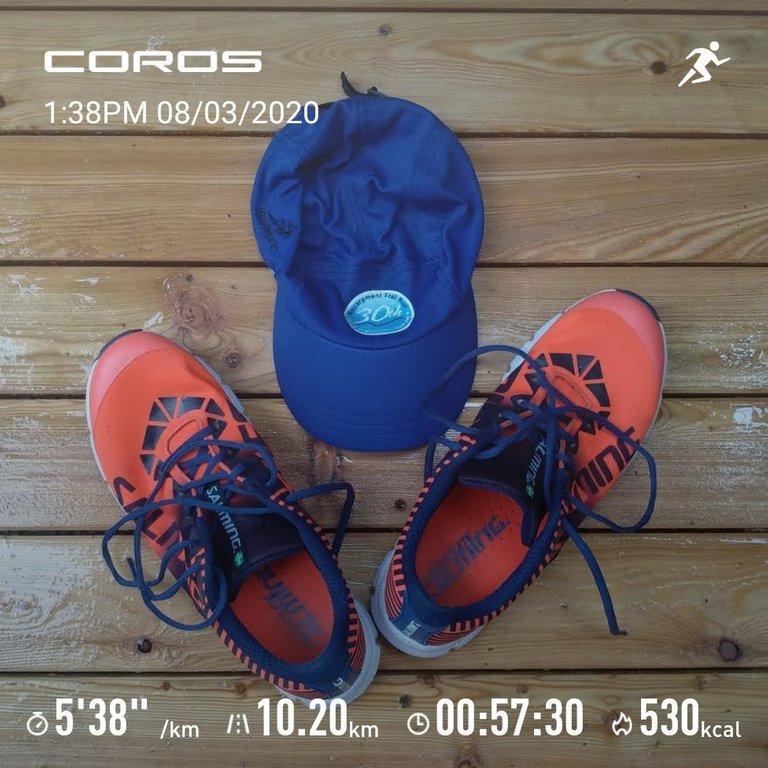 The run today was in rain, of course. No action photos. Just an aftermath photo of my running shoes (Salming Miles Lite) and the hat (Escarpment Trail Run by Headsweats).
The plan was to run a steady pace of 5:55/km. In the end it was 5:38, all stops included. I did push a bit because of rain.
Look at this creature that I have drawn on the map. A snail?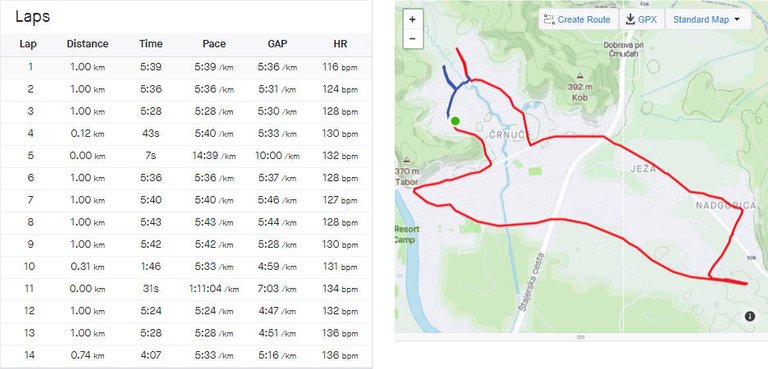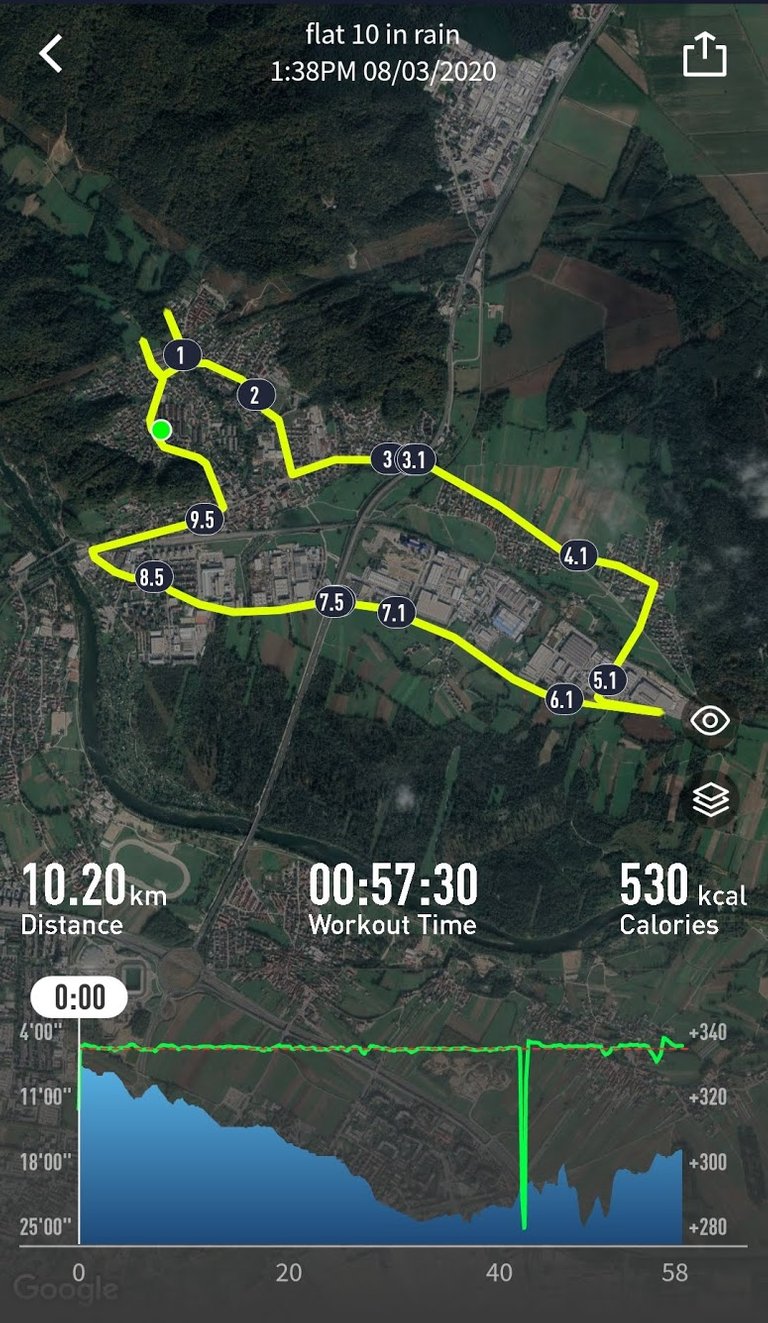 I am two percents short of finishing the first UTMB challenge. This means 1.4 flat kilometers. Tomorrow!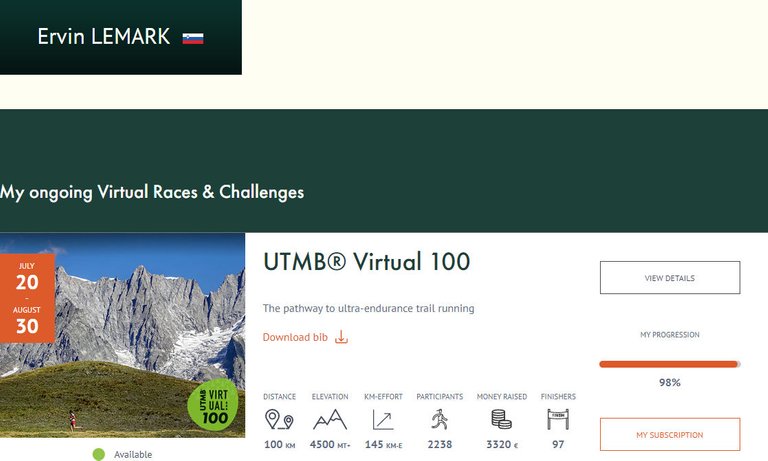 ---
All the physical activity data that I display in my @exhaust and @actifit reports is gathered with the help of Coros Pace sports watch and displayed with Coros app.


---


Join Actifit program, stay fit and earn crypto - STEEM, AFIT, AFITX, PAL, SPORTS, ...
Vote for Actifit as a Witness
Official Actifit links: Discord | Website | Android app | iOS app | FAQs | Text Tutorial
Disclaimer:
I am a long-time Actifit user and ambassador for the program. Please, ask me anything about it.


Better and better
---
Check out some detailed info at my EXHAUST page
Join me in testing out EXHAUST!