The island of GUAM - ( travel with a yaad man 🇯🇲)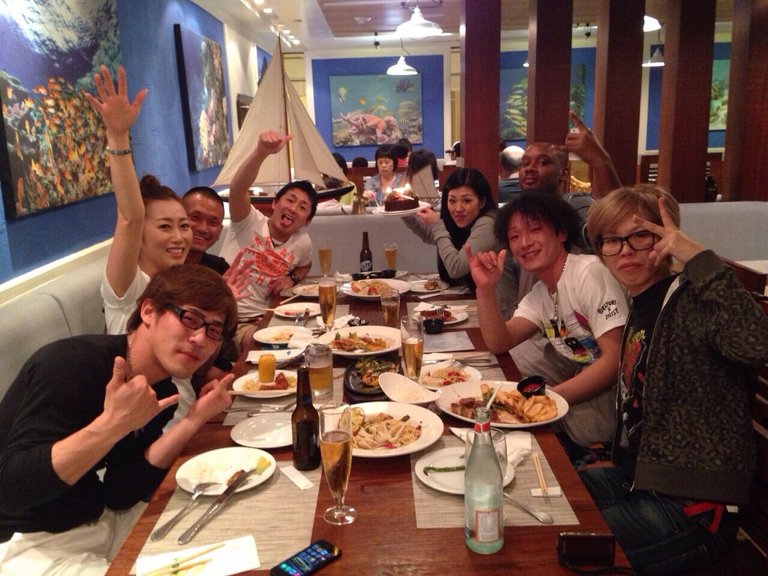 Travelling with a group of friends must be one of the best experiences there is. On this occasion I went to Guam with my wife as well as some mutual friends; some of them own businesses on the island so it made the experience more "comfortable".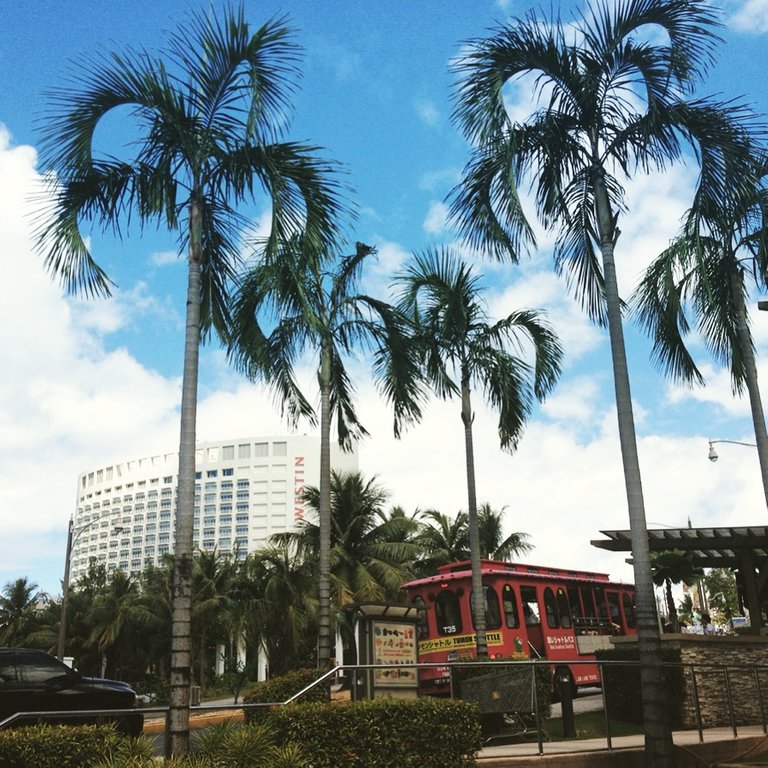 This shot right here says Guam as this vehicle is the best way to get around the main part of the island🌴 .
In Japan I have friends from Guam, so before going, I hit them up, to hook me up with some club owners and herb dealers😏 ( Jamaicans love "links" ) . All the links were brim, though we only stopped by the main club for a minute, that was more than enough to catch the vibe of the night life. That was an experience in itself though, let's just say I felt like the hunted😅.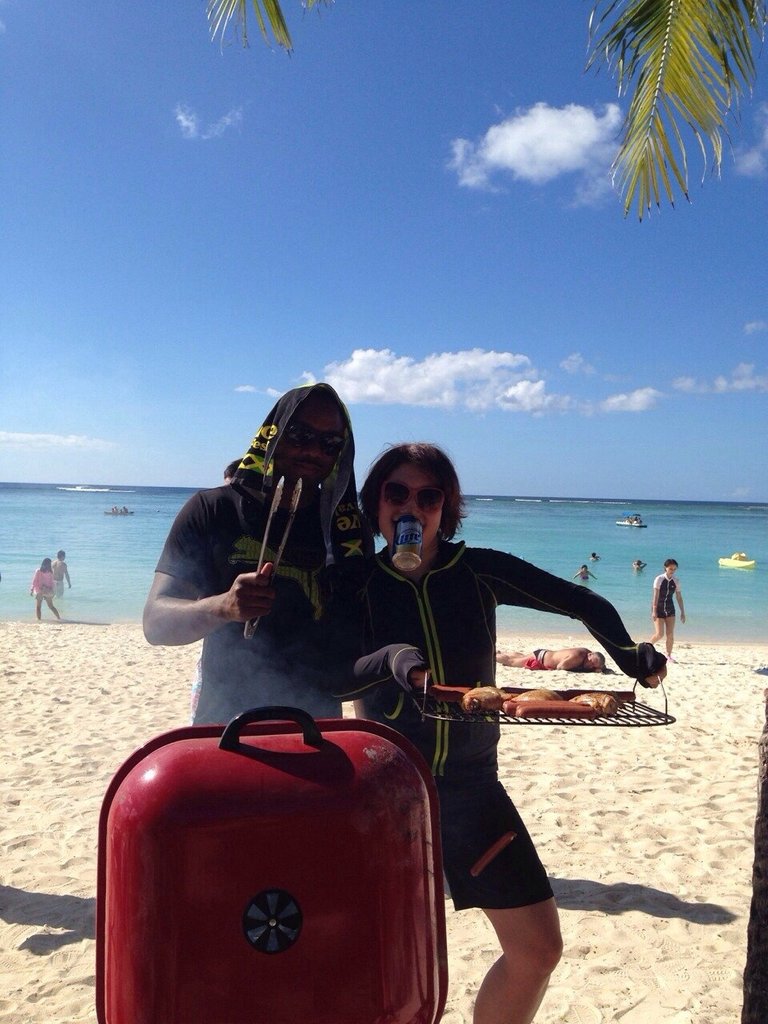 In Guam, no tourists do BBQs on the beach, but we weren't your average tourists. If you look closely you can see a sausage on the ladies leg that had just fallen from grace 😂.
Along the Main Street there were many attractions such as these slingshot rigs. But yaad man nuh ina dem thrill deh ( Jamaican men don't like those kinds of thrills).Well the ones I know.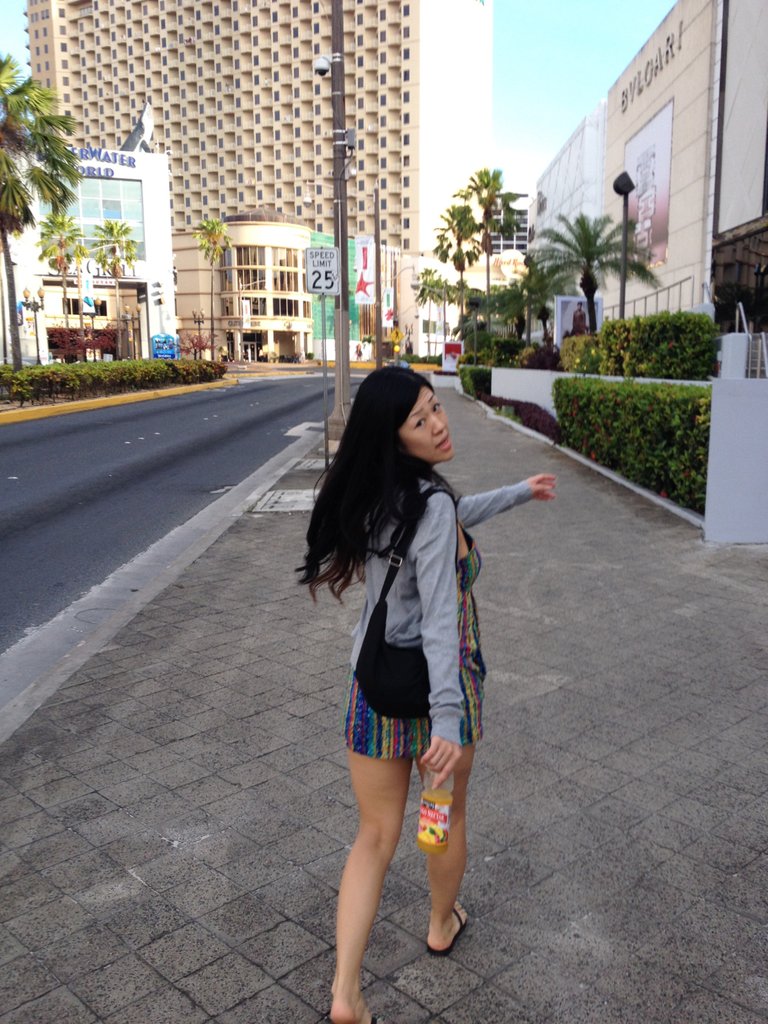 Wifey had a blast in Guam as she loves the Ocean. And the beaches here are comparable to the Caribbean. If you are into shopping, all the American and European brands can be found here, after all, Guam is America.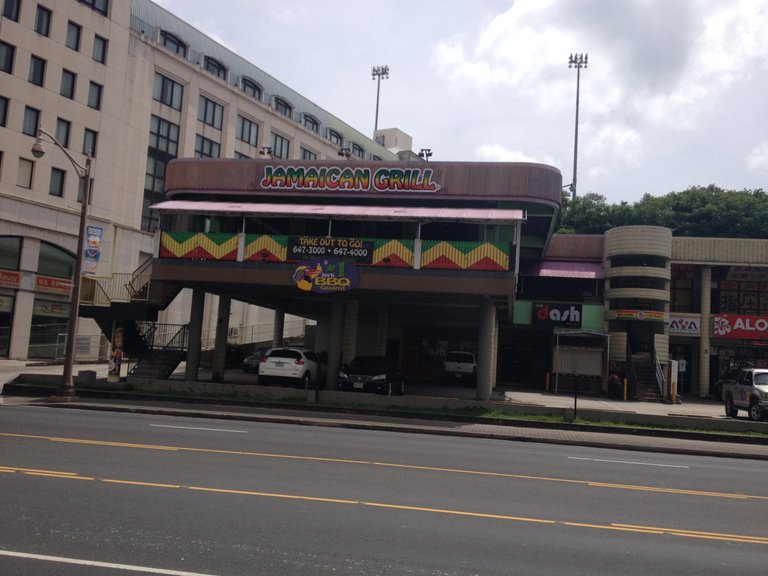 Even in Guam, the power of the Jamaican culture is evident. This Jamaican grill was so packed when I went, I didn't even bother to try it. A snap shot from the car during morning hours was enough to satisfy me.
Guam even has its own sound systems and Reggae events regularly. I didn't get a chance to attend any in the few days I was there though 😔
Interestingly, on my arrival to Guam, the immigration officers saw my Jamaican passport and were more than excited. It was the first time they saw a Yaadie passport. They called over a bunch of other officers to glimpse the rare document and great the only Jamaican they have seen on the island. They told me that Reggae and Jamaican culture was big on the Island and how I'd feel right at home. That is the first time I have travelled and been treated like some kind of celebrity at the airport. Most other places .... well... you can just imagine.
Again, more thrills for the gang. They went sky diving but this yaad man nuh deh pon dat😂. So I stayed with Jun n Aya and watched the rest of them fall from the sky. What is the deal with these thrill seekers? I don't get it🧐. Someone explain in the comments below.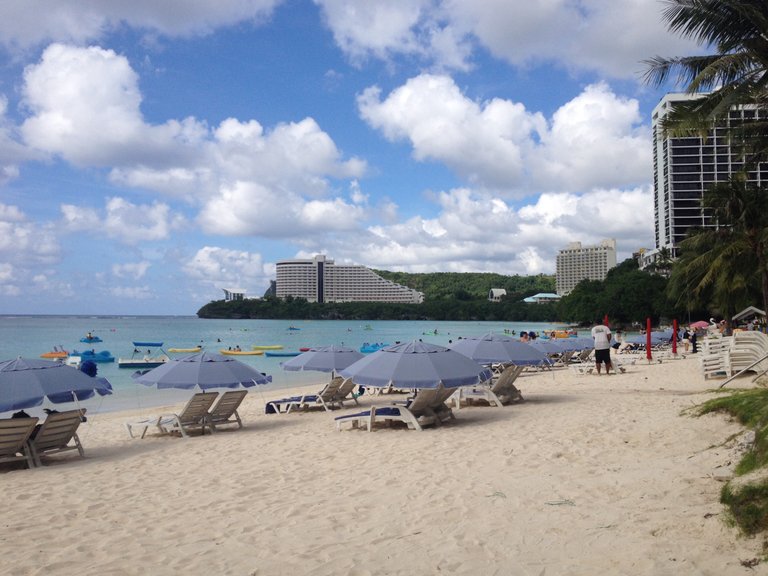 Like most small islands, tourism is a major sector. In Guam, most tourists are from China and Japan; so it kinda felt like I was in Okinawa.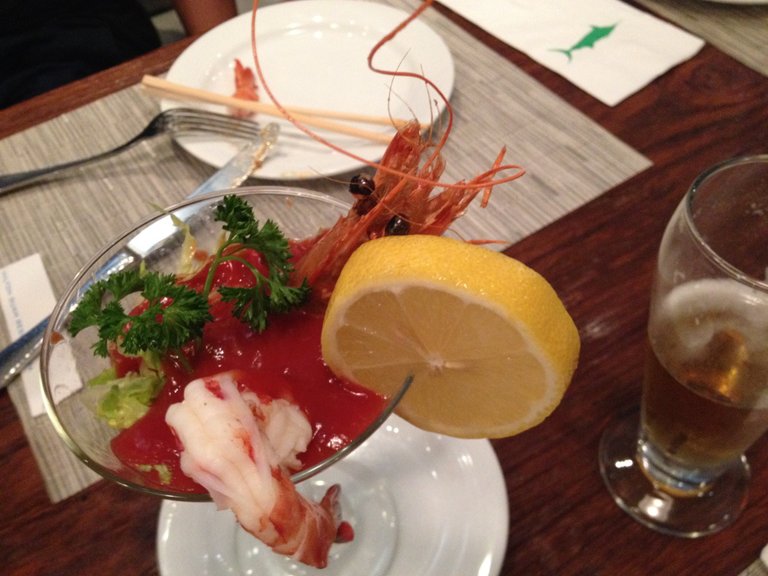 One thing I didn't like was that the bars and clubs closed at 12:00 am if I remember correctly 😝. Who does that? Just imagine all the money the economy is missing? But again, we weren't your average tourists; a drive to a backroad and a knock on a secret door and the party continues. 🥳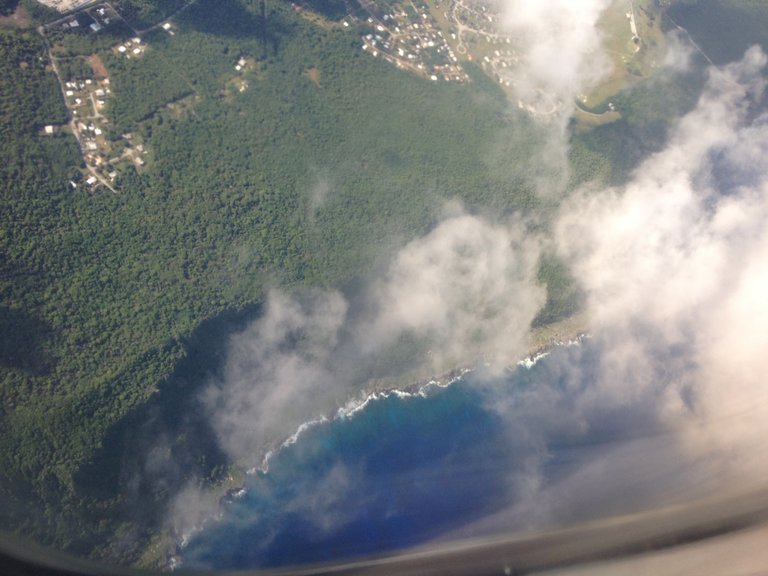 Random shot from the ✈️ window. Guam is gorgeous.

The dude on the right owns a bar attached to a hotel on the island. It's taking a beating now but this dude is prepared and well diversified. When most were just hearing about BTC and XRP he was cashing out when there were no taxes on digital assets in Japan.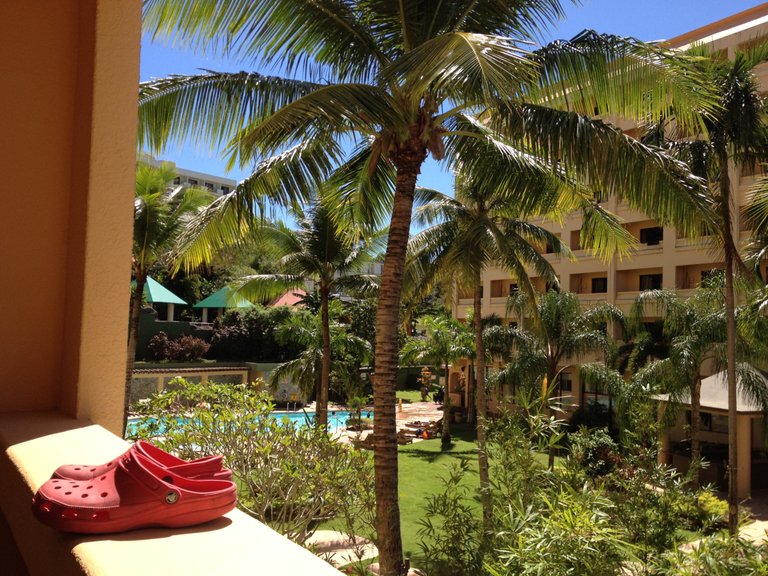 Guam reminds me of a cross between Japan, Jamaica and the States. Of course it has its own personality but I didn't see much of "GUAM" culture when I was there. One thing is for sure though, the people are Irie!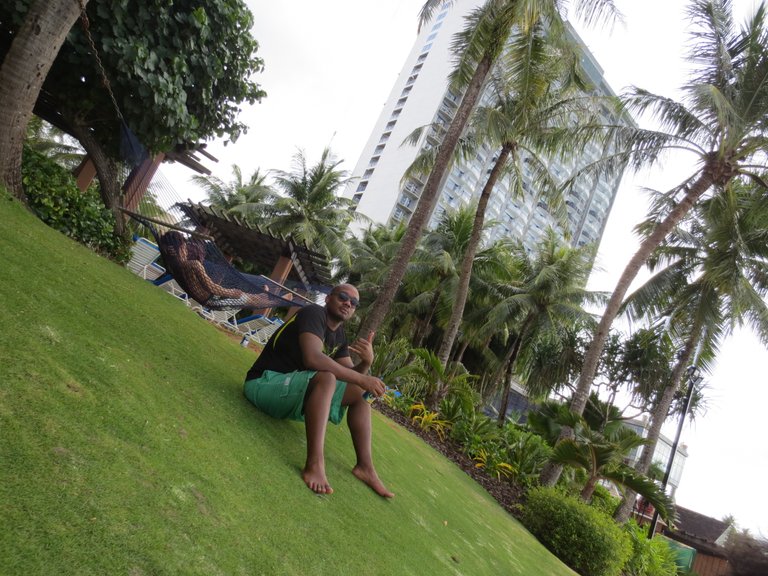 Taking this trip down memory lane reminds how enjoyable traveling with a group is. I look forward to more times like these.
Bless up! And respect for stopping by!
January 2014
---
---