It looks like we are heading into a little period of dropping prices, but I don't think this one is going to be long-lived - but what do I know :) There seems to be a lot of indecision around the short-term movements of the market even though the long-term prognosis is consistently upward. I have a little in transfer over to Coinbase and hopefully I can pick something up on the dip.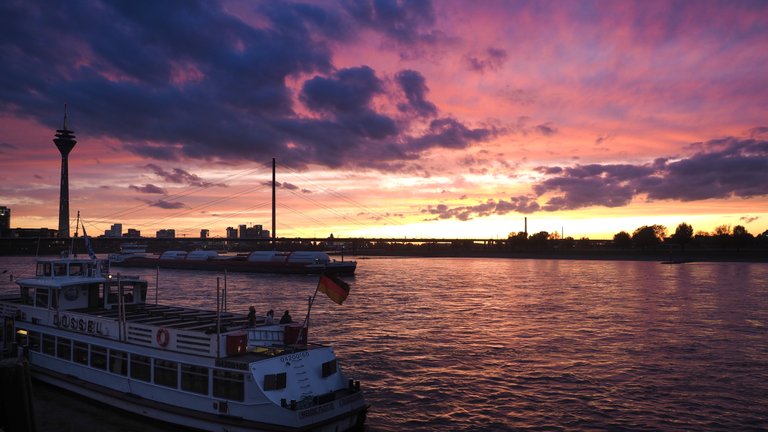 Sometimes I think about how much I have transferred into crypto over the last year and wonder what it would feel like to lose it all, I am guessing not great. However, I also have thought about all of the useless stuff I have bought during my lifetime and if I could collect it all together right now, the amount put into crypto pales in comparison and, very, very little of what I bought in the past had any chance of increasing in value - ever.
I would predict that if we all looked at what we spent our disposable income on, only a fraction of it would be considered money well spent. This is something that financial institutions tend not to have much of an issue with as essentially every penny that comes under their control gets leveraged to make it two, four or eight more pennies. While they make plenty of mistakes, their intention is only ever to increase their holdings.
For most of us and for at least most of my life, I have been in a consumer trap that has meant that even though I have never been that heavily in debt, I haven't used my resources in a manner that looks to increase my own wealth. I wonder what would happen if we all had the same skills and mindset as the banks, would we be able to create an economy with less spread in wealth between high and low?
I don't know, but I would think that a material consumer mindset is the antithesis of a value growth mindset as one consumes disposable while the other invests into what is consumed. In the economy we have built there is of course an opportunity cost of using resources and while my butt might look cute in that new pair of jeans, that 100€ can't be used to put into something that has a chance of generating additional value.
This is something that interests me a lot about the future of Steem as there is the potential for return on the investment into consumptive activities - a return on what we are currently doing and is an outgoing cost that comes with little generative opportunity. It doesn't even have to return much, it just has to start returning something and once it does, the entire concept of consumption changes.
Not only that, the world of investment changes also as people are able to increasingly invest into their own experience which essentially means that every consumer becomes an investor with a business that they themselves support. Of course, the decision of whether an entrepreneur supports their own business or not is up to the individual meaning there will be many ranges of outcomes still, but I do think there is a potential to shake up the model of the economy.
The model we currently have is obviously broken and needs a complete overhaul because the world has changed so significantly from the time when the economic tools were created, that they are no longer relevant as tools for the job at all. It is kind of like building a house with a hammer, and then trying to use the same hammer to fix a broken watch.
The transactions of the world economy used to be more controllable, but with the expansion of the way business operates and how they are able to move value across the world based on tax breaks and visibility, the tools of control that once reigned them in are no longer present.
A government that used to hold the many transactional reigns, now only hold a fraction of once they once did, the ones within their borders - the ones that we earn as salaries, the taxes that impact our purchases, the costs they can place upon us as individuals. Corporations are increasingly moving out of their circle of control and, they have the express purpose of wealth generation for their owners, regardless of the cost in other respects.
This has fundamentally changed the way the world economy is structured and has created an environment where banks and a few corporations run free at the expense of those it needs to consume their products. As they increase their wealth, we as consumers suffer the crush of the supply chains as well as the effects of inflation on prices. While they earn more to offset the inflation plus add some gains, we earn less and are increasingly falling behind. Collapse is coming.
When and where it will start is still a little up in the air, but it is coming and while I think that when it comes the majority of us are going to suffer, I believe that adding some value into crypto and backing my own business model as an owner/ consumer/ investor is a much better approach than leaving my future in the hands of increasingly impotent governments and increasingly centralizing corporations. While it might still fail, at least there is a chance of value generation on both the investment in and the future actions of the industry I am investing into.
In the not too distant future, I think that the majority of earners in the world are going to have some percentage of income coming through their online activities and social interactions and this will increase rapidly. Some will move faster than others, some will have better ideas than others, some will fail to move at all, some ideas will fail miserably - but that is life in any economy. I am hoping that the difference will be that a great deal more of the global population can take part as more than the cattle class consumer we are now and have the possibility to invest themselves into their own ownership model that is simultaneously tied to the models of others in their community.
At the moment, social communities are outside of the benefits of consumption, but the economy is dependent on them to consume and drive trends. In time, those communities will increasingly drive the economy and own the benefits of their own economic activities. I think that a massive part of the value proposition of Steem is something that is often overlooked, and that is the ability for fast, free transactions to anywhere in the world, no matter who you are.
That in itself is cause for a revolution.
Taraz
[ a Steem original ]