Late Halloween... muahahahahhaaa.... 👻🎃💀

I wasn't going to post these... I swear I wasn't... seemed kinda cheesy to me!
That's why you are only seeing these now... like two weeks after Halloween...
I changed my mind, a good decision, I hope!
Well, I wasn't even going to take these shots... but the displays attracted my sis and niece, and... and.... they made me do it!!! 🙈
It's true....!
Soooo, since I had already taken these with sis' smartphone, I might as well post them, albeit with as many edits as I could manage without these becoming un-recognisable!
I am so ashamed...
---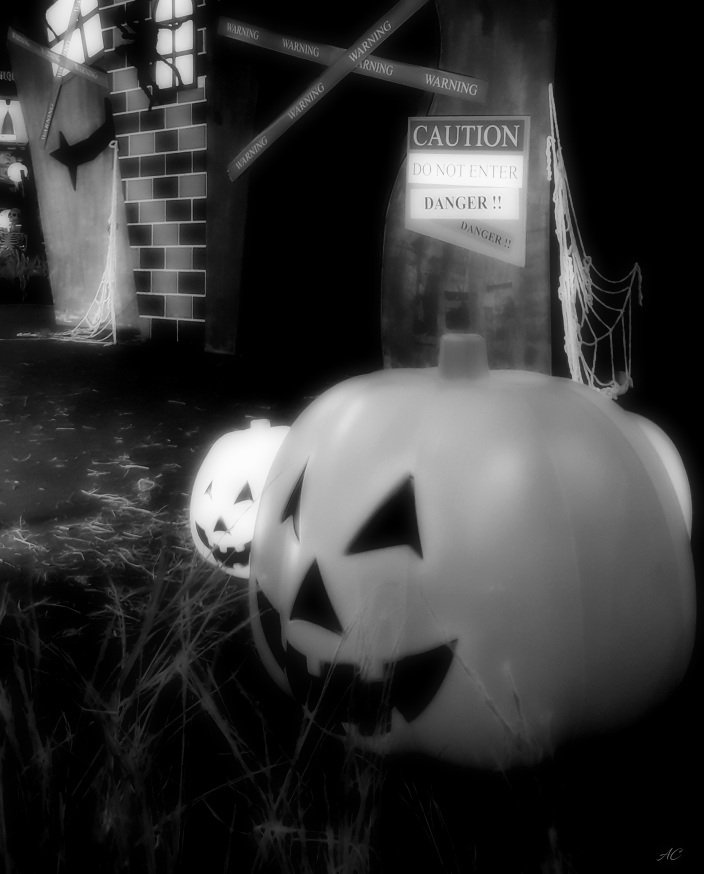 Evil pumpkins
(what else? you can see it in their eyes... and evil laughing mouths)
laughing outside the haunted house
---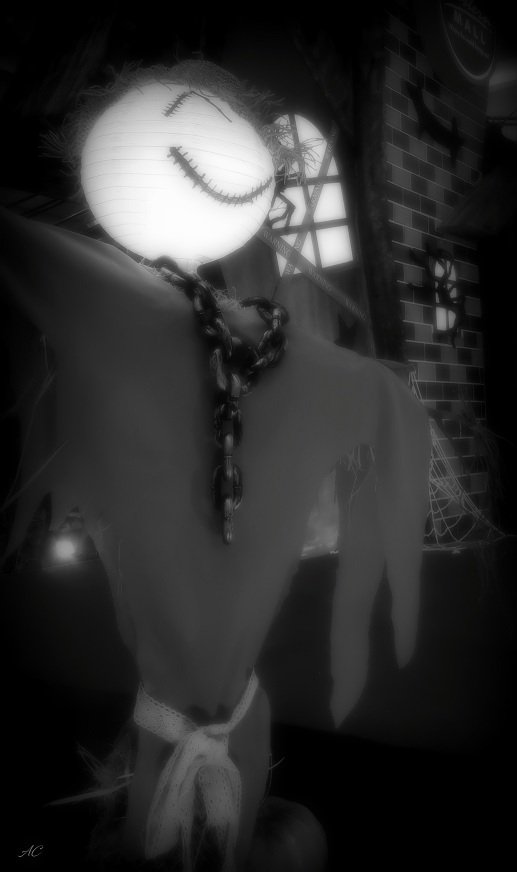 Supposedly scary scarecrow
with a surprisingly happy smiley face
---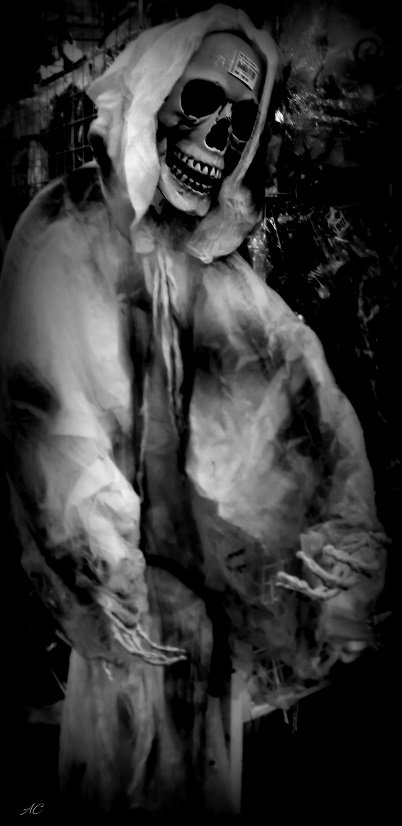 Ahaaaa......
This is the eerie skeleton
(errrr, ignore the barcode on his forehead)
---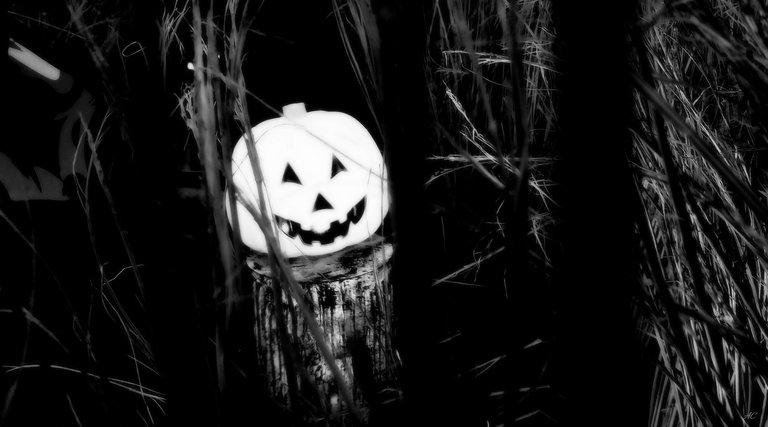 You know those scary stories about horror amongst the corn fields...
This is supposed to reflect that, I guess...
It's night
(in your dream, nightmare, something...)
You run through the corn (wheat, whatever...)
And then without any warning.... you come upon this grinning evil pumpkin
Not just grinning.... it's laughing evil laughter (what else)
"Muaahahahahahahahahaaaa....."
You scream, "argghhhhhhhhhh.........."
Then you wake up, in cold sweat
---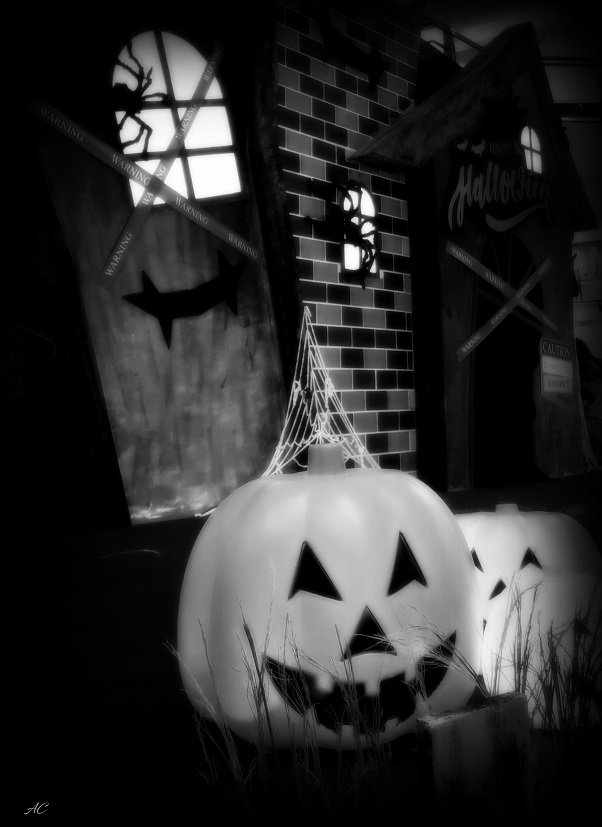 The shots of the creepy furry spiders I took didn't come out scary enough
So I'm using this with more evil pumpkins, and creepy spiders crawling all over the haunted house walls...
Eeyewwwww...
the stuff of creepy crawly nightmares!
Hahahahaha....
Hope you had fun on Halloween's!
Not something we traditionally celebrate here in Malaysia but it's becoming popular... and most malls etc decorate and have activities for it
Yes, I shot these at a mall
And I'm not afraid to admit it! 😉
---
Captured with SAMSUNG J6 | © image & text original content | click image for full screen view
#monochromes and #monomad are by @brumest
---



I'm with QURATOR... Are you?

---
---