A Day Of Decompression
My other half, Amanda, has a life-long friend who used to be her piano teacher who we enjoy spending time with while in the country. We often go to lunch with her and her husband, but this time we thought we'd do something even better. After a long week of working extended hours, we decided that we deserved to go for a nice boat ride out in the country.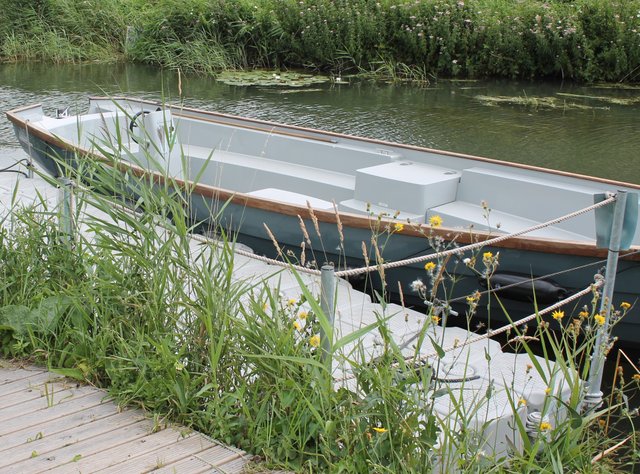 I have to admit, I have no recollection who owned the boat. I believe that it was a friend of the piano teacher's. To be honest, when we are in the UK, I have no idea what's going on most of the time. Amanda does all the planning, and I just show up. At any rate, the boat in the above photo is what we ended up in, and it was perfectly fine with me.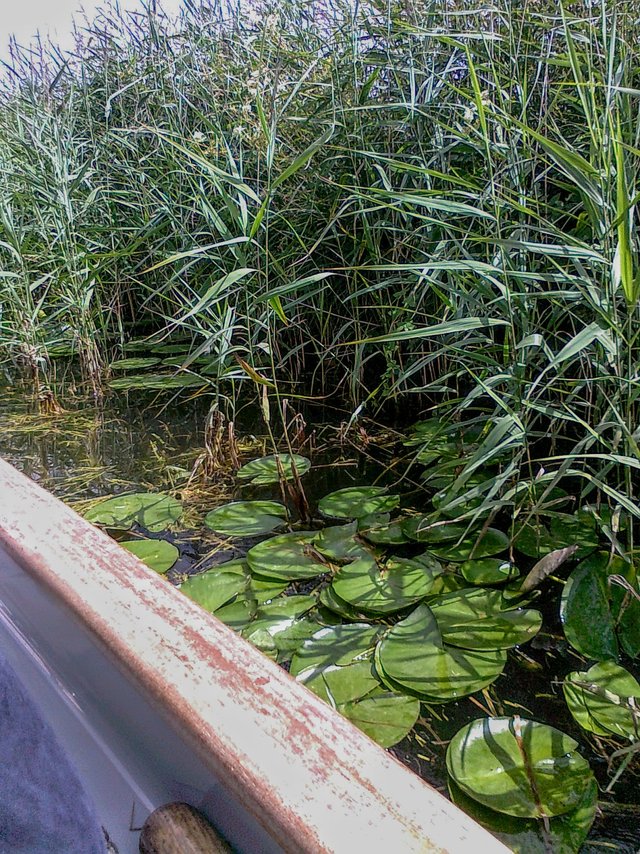 It turned out to be an incredibly relaxing day out. The water was very calm and all you could hear was the slight sound of the wind against the tall grasses and the various birds making their sounds.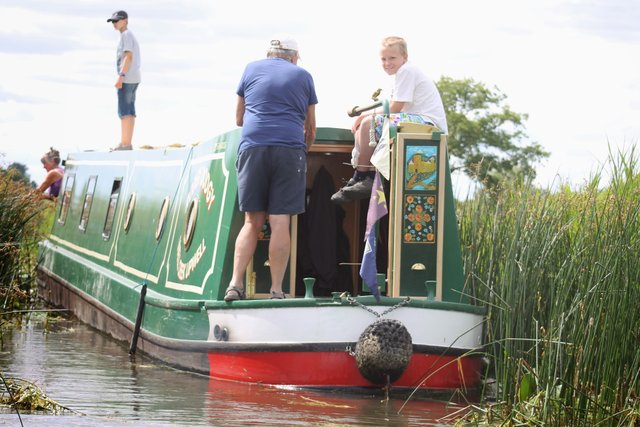 Not long into our trip, we ran into these folks in a long boat who were a bit stuck in the weeds. I've been on a long boat before and they can get a bit tricky in tight situations, but they can be a lot of fun as well.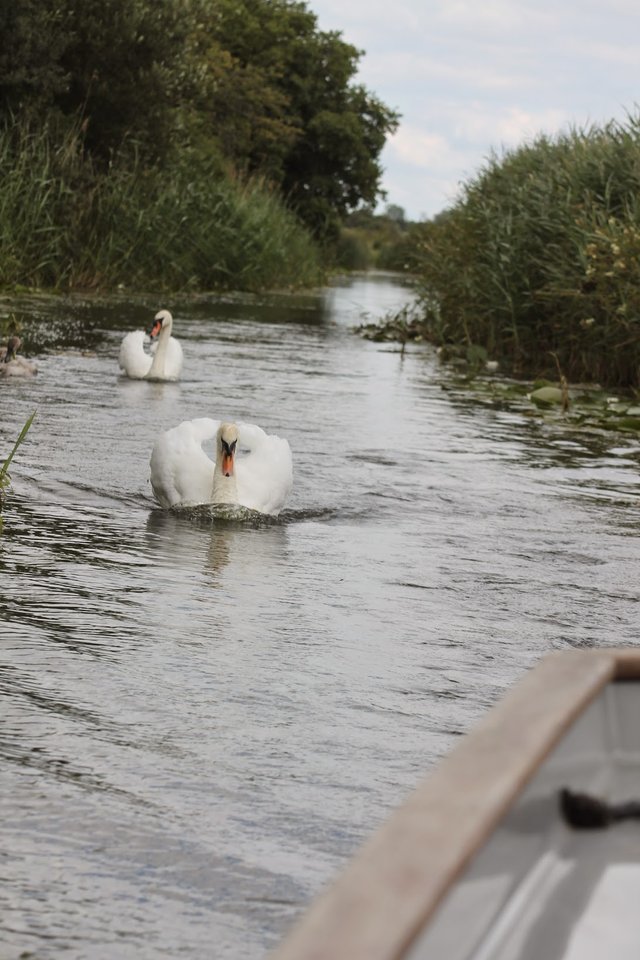 We passed by quite a few swans that seemed to be having quite a lovely time as well. We couldn't have asked for nicer weather that day. Not too hot - not too cold. The breeze was calm and comfortable.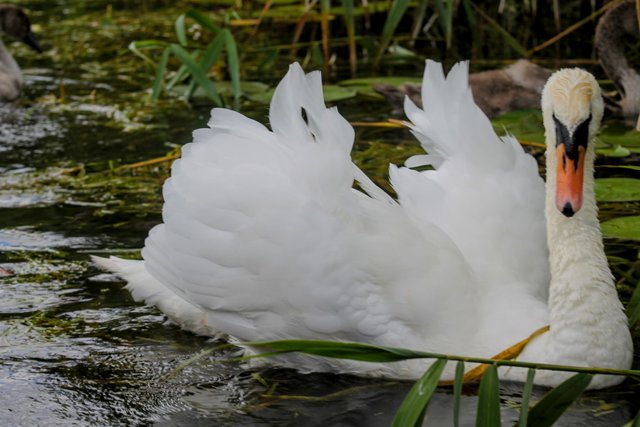 This fellow got his feathers a bit ruffled when we floated by. He seemed as if he didn't particularly enjoy our presence. No matter, we were quickly on our way, so he was able to get back to his important business of whatever it is that he does all day.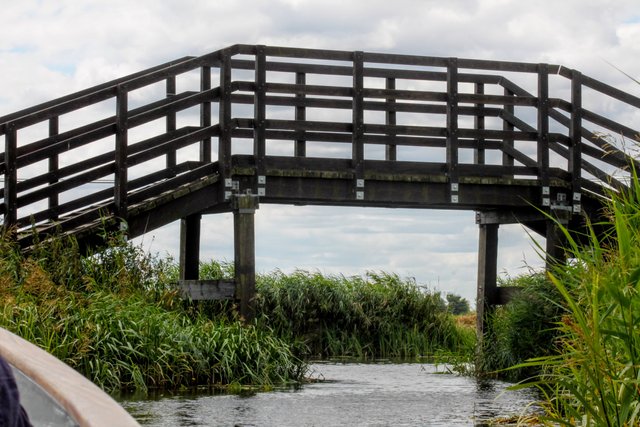 As you can see, it was a bit overcast and cloudy, but the temperature was somehow just perfect. I remember thinking at the time that it could rain at any moment, but it never did. At one point we just kind of stopped and enjoyed the present moment while eating some little sandwiches. (Brits love their little sandwiches)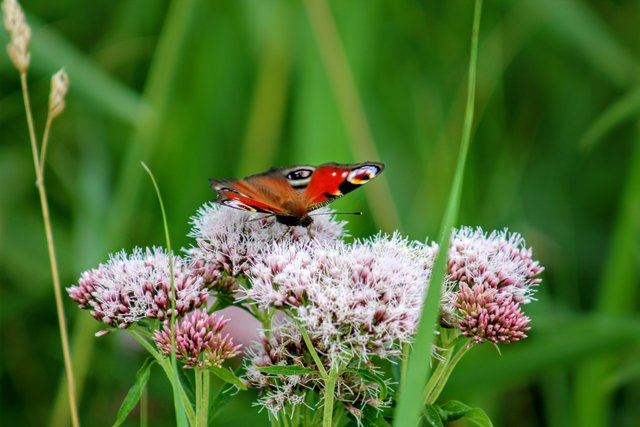 This was a great opportunity to snap some photos of all the beauty surrounding us, such as this little butterfly. There were quite a number of them fluttering around the sides of the river.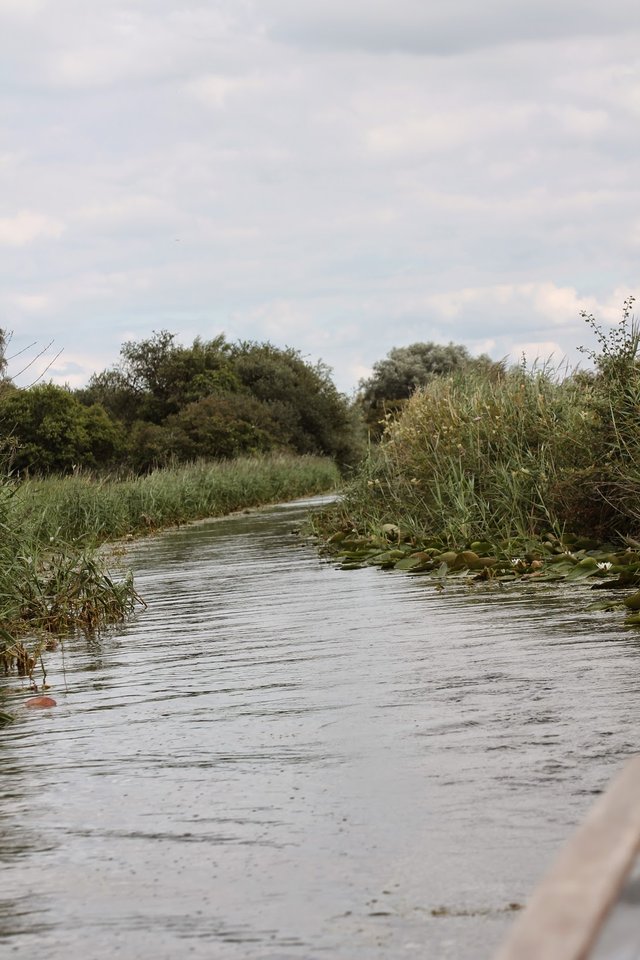 You do have to be a bit careful around here, though. If you aren't careful, you can get yourself caught in a shallow area and stuck in a mess of weeds. Luckily, we managed to coast through without any issues whatsoever. It was sort of like the Ice Cube song, "Today Was a Good Day"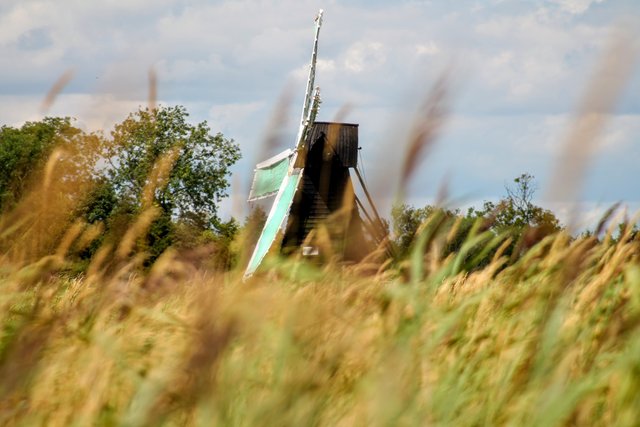 We even passed by this neat looking windmill on our way back. Somehow I missed it when we were first going down the river. Unfortunately I almost missed it coming back; that's why the picture isn't the best. It was also kind of hard to get the photo for all the tall grasses.
This turned out to be one of those days that I won't soon forget. Nothing really exciting happened, but it didn't need to. Sometimes you just want to get out there and enjoy the wonders and beauty of nature as it manifests to you. And that can be priceless!