Trick or Treat!
Here be monster me, coming in with another entry for...
The Neoxian City Photo Challenge. The topic this week is Halloween.
---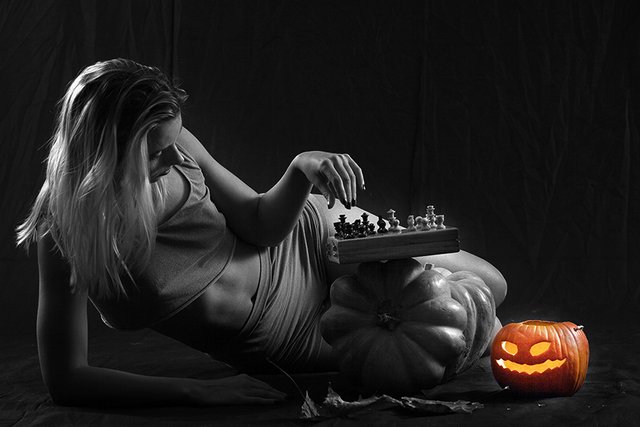 Win And Grin
---
A new version and edit of a frame made a while ago.
When shooting with Studio lighting, I use approximately the same parameters:
F8, Shutter Speed 1/125 (usually up to 1/200), ISO 200 (Usually between 100 and 200)
Taken with the Canon 5D Mark II camera body of a friend since my crop camera body virtually zoomed in even more at the widest and I had not enough distance to use my 70-200 mm lens. The full-frame camera allowed for wider shots in there.
Good luck and have fun!
---
Yours,
Manol