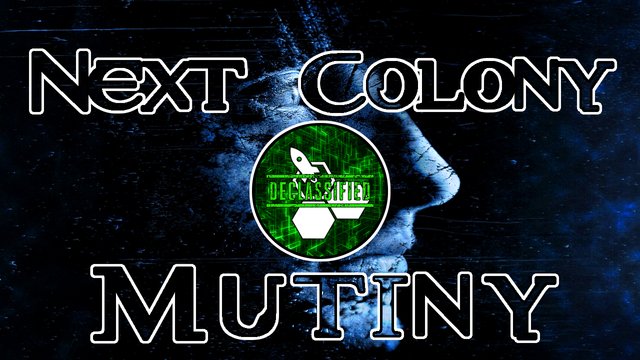 The news that there was a communication blackout from Starbases Genesis1 and 2, was very troubling for Jack Steel. The sleepless nights had continued to haunt him ever since this entire Project NextColony drama had entered his life. What would Admiral Curione's next move be? Would Jack be hunted down and forced to live the life of a fugitive? So many questions raced through his mind as the morning hours crept upon him, and his reddened eyes burned with worry. The good news was that he closest friend, and supporter, Johnathan Maxwell, had not abandoned him. Determined to clean up this mess the best he could, Jack Steel rose from his bed to face the day.
Meanwhile, on the other side of the galaxy...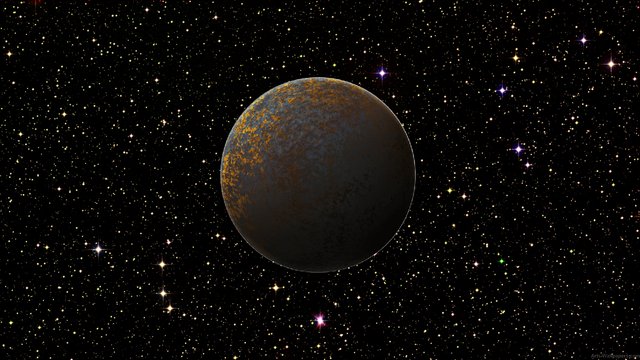 ... on an unheard of Common Copper Planet, Commodore Tinari Onay paced back and forth before his computer monitor, searching for the courage to make the call that he had been putting off for days. With a small cloth, he wiped his forehead, adjusted his collar and glossed his pips. The time had come; procrastination must end.
Channel ready
As Jack Steel dried his freshly washed face, he heard his computer chiming with an incoming call. His heart raced at the thought that it could be someone hunting him down. As he approached the computer, the coordinates were completely unknown to him. He accepted the call.
Greetings Admiral Jack Steel, please forgive my intrusion into your day. I am Commodore Tinari Onay. I realize this is unexpected, and that you have never heard of me, but I would like to humbly request your permission to join forces with the Genesis Starfleet.
This is certainly an unexpected surprise, Commodore Onay. Where exactly are you located?
I have 2 planets under my command. My Base is located in the Epsilon Ring, Quadrant -1/-5. My other Base is in the Delta Ring Quadrant -2/-4.
And why would you want to join us, Commodore? Your distance would make it impossible to have any sort of mutual advantage.
My crewmen have all received the declassified Project NextColony files. I wish I could have had that kind of courage. We've been mostly left for dead out here in the Outer Ring. I, too, tried to convince my former Admiral to release the files, but to no avail. When my men finally read the information, they revolted and implored me to pledge my allegiance to your cause. We'd all be honored if you would accept us into your Starfleet, and guide us during these revolutionary times. Yes, the distance is great, but we can be a mutual support for one another.
I see! Well, I'm honored that you and your men think so highly of me, but as you can see, my actions are creating more chaos than order at the moment. But considering that you are basically going through the same predicament as me and my crew, the mutual support is welcomed. I accept you request Commodore Onay, and am designating your colonies as Starbase Genesis999 and Starbase Genesis998. I will need to speak to my Vice Admiral Johnathan Maxwell to determine your role in the Genesis Project. Bare in mind that I have not gained full control of the entire Starfleet, so you could very well find yourself in the middle of a war!
That's acceptable for me and my crew, Admiral Steel. Together, we can perhaps bring some order to this Project. I must warn you, however, that we are in a region of space which is heavily controlled by Dread Lord Mancer!
Dread Lord Mancer! The Ruler of the Zyklopian Empire?!
Yes, Sir. We have had no conflict with him, but his presence in this region cannot be overlooked, nor underestimated.
Of course not, Commodore. I'll need to bring this important point up with my Vice Admiral, and determine the best course of action for your Starbases. Thank you for your support, and welcome to the Genesis Starfleet!
No, thank you, Admiral Jack Steel! My crew will be excited and honored to hear this excellent news. Commodore Onay out!


Recently on Next Colony