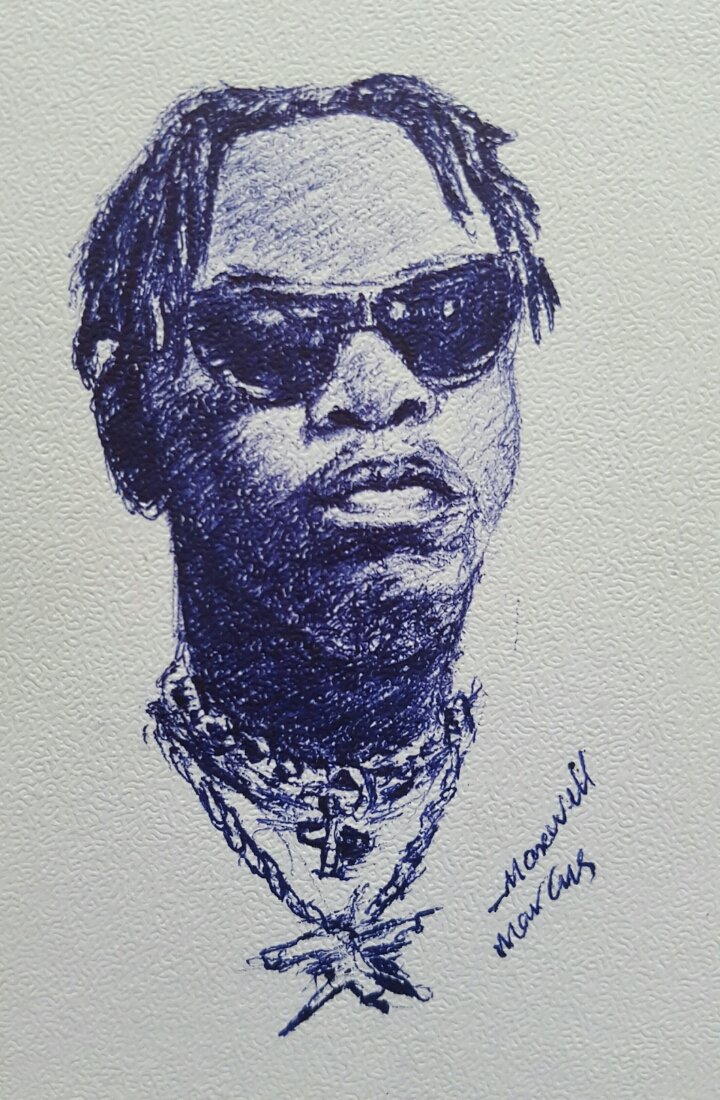 Hello Steemains!
Today, I want to show you my new portrait. It's a portrait of a Nigerian musician popularly known as Olamide. He's fund of singing Afripop music.
The work depicts effect of light and shadow. Light is coming from the right side and created a shadow on the left side.
The portrait was done with a blue ballpoint pen on a niddle point paper. I used cross hatching techniques to create this piece.