Tree of Life
[Esp/En]
Árbol de la vida
Soy una amante de los árboles y la naturaleza, pues me transmiten mucha paz. En muchas culturas ancestrales, los árboles son símbolos sagrados y fuentes de sabiduría que nos conectan con el cielo y la tierra. Siempre encuentro en ellos, refugio y hogar.
I am a lover of trees and nature, they transmit a lot of peace to me. In many ancestral cultures, trees are sacred symbols and sources of wisdom that connect us with heaven and earth. I always find in them, shelter and a home.
Proceso Creativo
Drawing process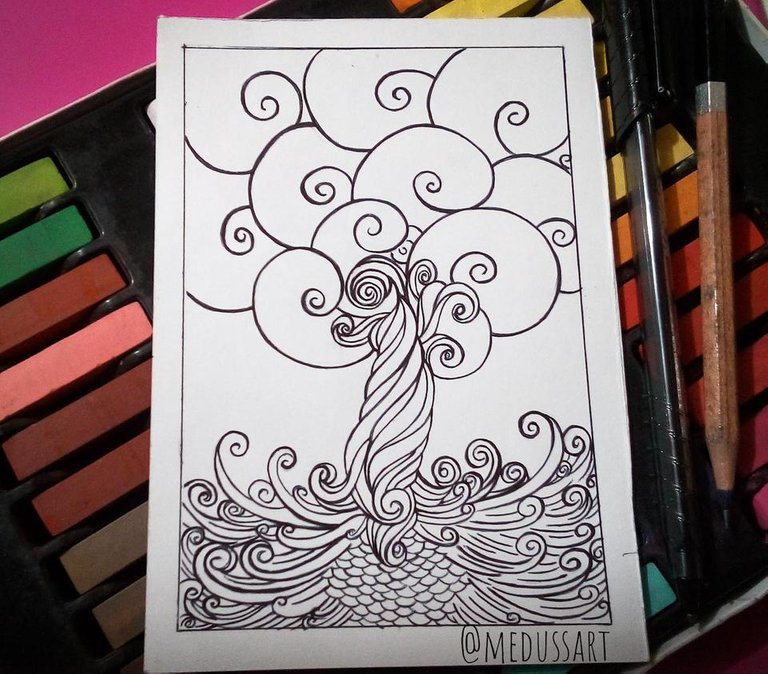 ---
Como siempre comienzo con mi LineArt o delineado del boceto con bolígrafos o un marcador ultrafino. Esta parte la disfruto mucho.
As usual I start to make the LineArt with an ink pen or ultrafine marker. I really enjoy this part of the process.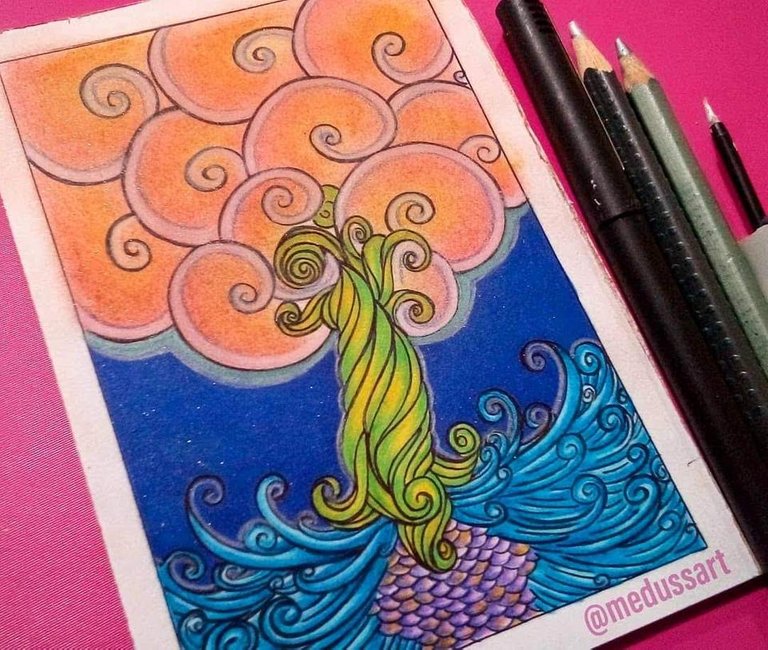 ---
---
Me encanta jugar con diferentes texturas, trazos y formas mezclando técnicas, la parte final siempre es el puntillismo, me relaja mucho esta parte.
I love to play with textures, strokes and shapes, mixing different techniques. I always use pointillism to the final part because it's my relaxing part.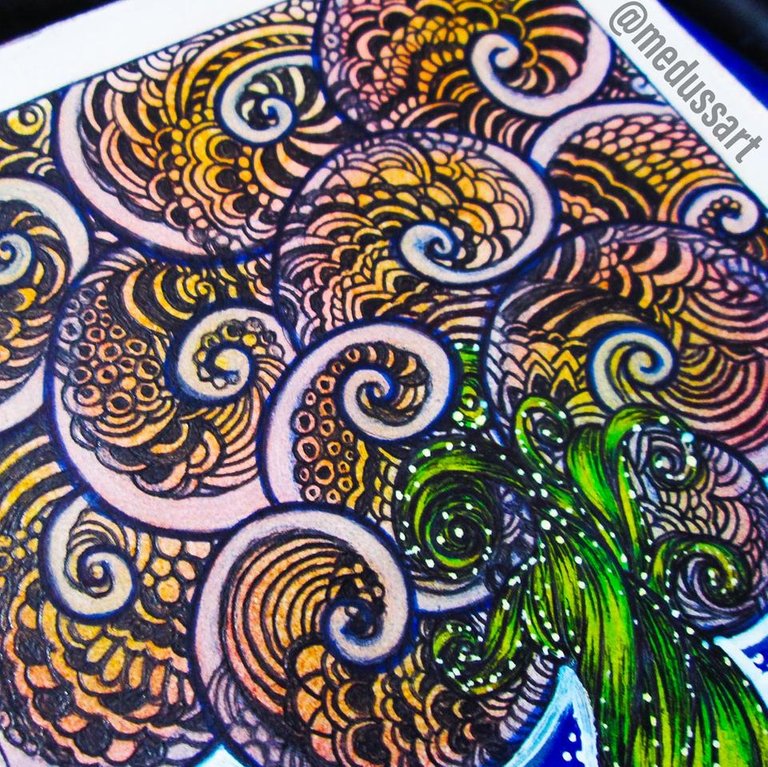 ---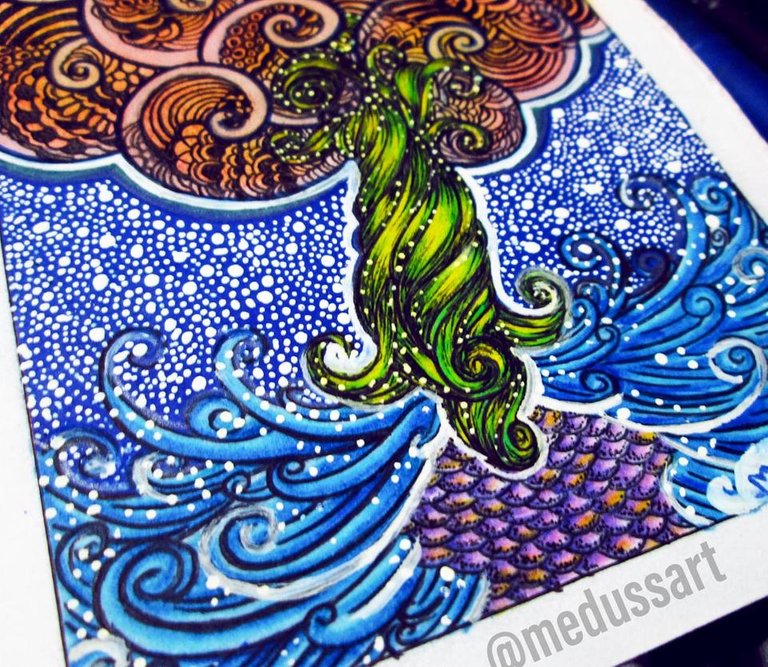 ---
---
Materiales que utilicé:
Materials i used :
Drawing paper
Ink Pen
Soft and oil chalk pastel
Faber-Castell art grip coloring pencils
White paint
---
Medussart ©
---
Gracias por leer y por visitar mi pequeño planeta!!
Thank you for reading and visiting my little planet!!
---
Social Media :
https://www.instagram.com/medussart
https://www.facebook.com/medussart
---
---