"Petra" - #PortraitPassion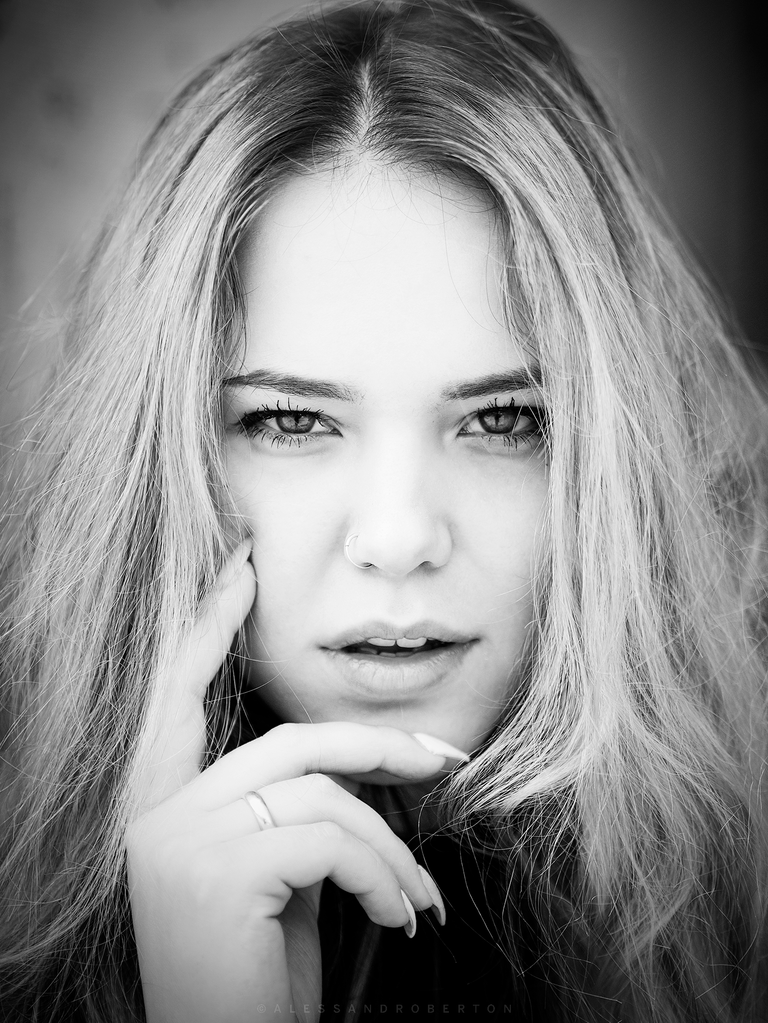 Panasonic G80 Olympus zuiko 45mm f/1.8 1/800 iso 200
---
Hi everyone, here is a portrait I made this summer.
I didn't know this girl, I had about 20 minutes to photograph her but today, looking at the shots, I have to say that we managed to bring out some convincing expressions!
She has a sweet but temperamentally rebellious face, an interesting contrast but that initially put me in difficulty because in my head I had a different idea.
She presented herself with a simple makeup but with dark tones, imperfect, very smudged, as if to accept her punk soul ...
It would be interesting to have another opportunity to photograph her...we'll see...
How does this shot look to you?
ITA
Ciao a tutti, ecco un ritratto che ho fatto questa estate.
Non conoscevo questa ragazza, ho avuto circa 20 minuti per fotografarla ma oggi, riguardando gli scatti, devo dire che siamo riusciti a tirare fuori qualche espressione convincente!
Lei ha un viso dolce ma caratterialmente ribelle, un contrasto interessante ma che inizialmente mi ha messo in difficoltà perchè nella mia testa avevo un'idea diversa.
Lei si è presentata con un trucco semplice ma dai toni scuri, imperfetto, molto sbavato, quasi ad accetuare la sua anima punk...
Sarebbe interessante avere un'altra occasione per fotografarla...vedremo...
A voi come sembra questo scatto?
---
---