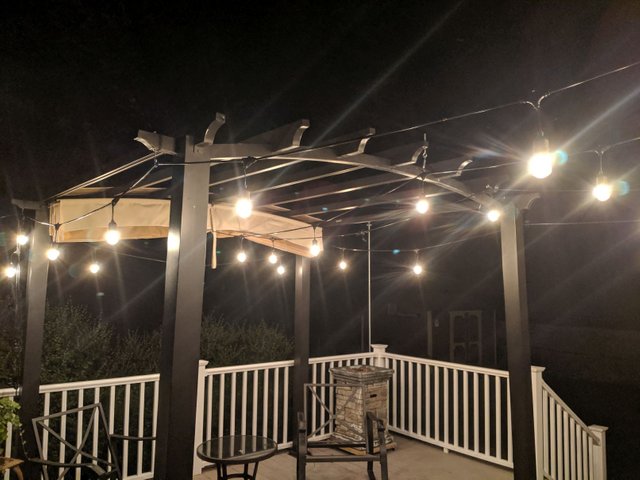 ---
This is how my weekend started... Friday night @mrsbozz and I went out to eat with my best friend and his wife. We picked our favorite place that is just down the road from our house so we could come back and have some beverages on our deck.
It was the first chance we have really gotten to try out our lights and I have to say, I am really happy with the way they turned out. It provided the perfect ambiance for a nice evening hanging out with friends. My friend mentioned he was going fishing on Saturday morning and the next thing I know, @mrsbozz was begging for him to take me along!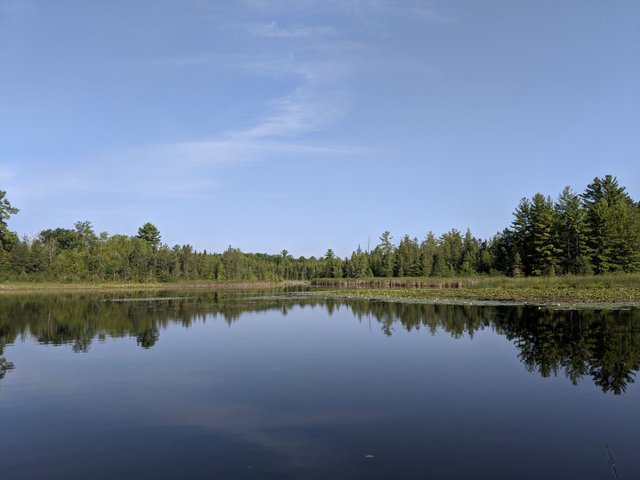 ---
My friends uncle has a cabin on this lake. We have tried to ice fish on it a couple of times with pretty miserable success.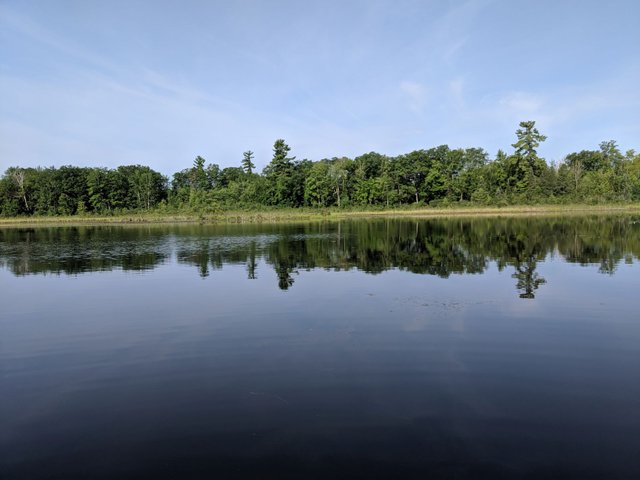 ---
It is a relatively small lake compared to many of the other ones in the state of Michigan. Much of the lake is also very shallow with the occasional big hole here and there. It was around and hour drive to the lake and then we had to get the pontoon ready. That was a pretty quick process and before I knew it, we were on the lake.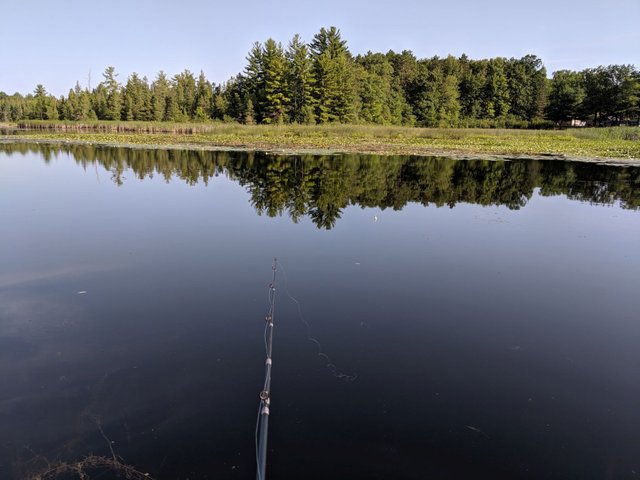 ---
As you can see, I got so much done on Saturday morning! :)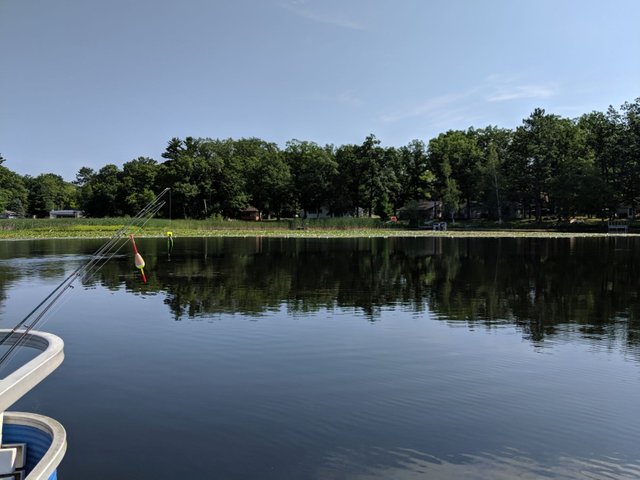 ---
We actually had a lot of success fishing catching many small fish that we just threw back. In the end, we caught about five "keepers". It really wasn't enough to take the time to clean them, so we just let them go when we pulled back into the dock.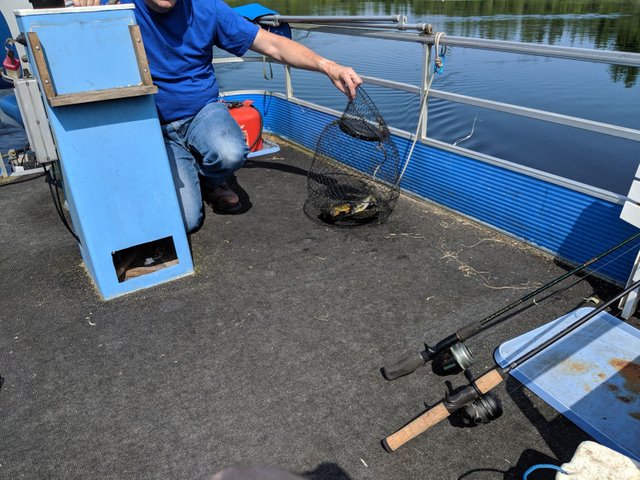 Here is Mike holding up the haul! To be fair I only caught one of the five keepers, the other four were snagged by him while I was trying to get the attention of a pike.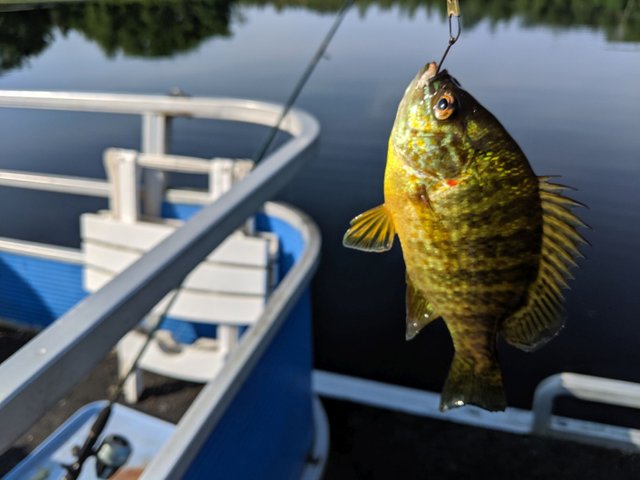 ---
Our success was limited to two species of fish, one of them being a pumpkinseed sunfish like this.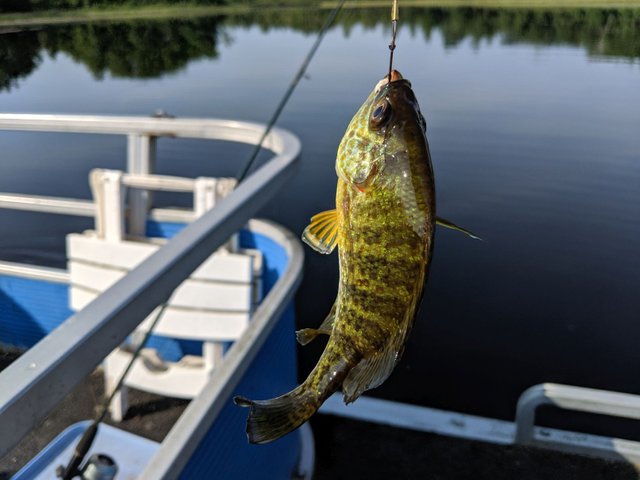 ---
The second species was the ever feisty bluegill: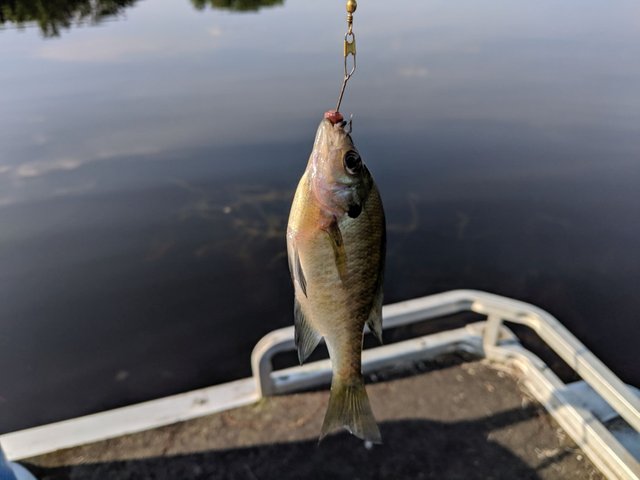 ---
It really was a great morning. I was even home in time to spend the afternoon with @mrsbozz. In a couple of weeks we are going to go fishing again. That will probably be a whole day affair. We are heading to a bigger lake so we will hopefully get a much bigger haul!
---