---
---
Big cities attract people to themselves. It seems to them that there in the metropolis they are waiting for mega opportunities. People leave their homes and go in search of good luck and happiness. Maybe some of them are lucky ...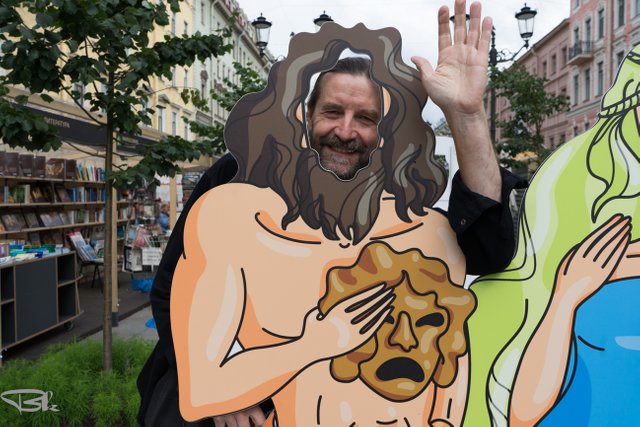 Большие города манят к себе людей. Им кажется, что там в мегаполисе их ждут мега возможности. Люди покидают родные места и отправляются в поисках удачи и счастья. Может быть кому-то из них повезёт...
---
---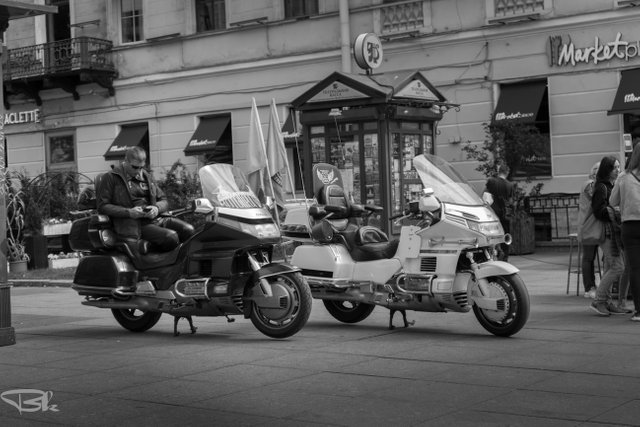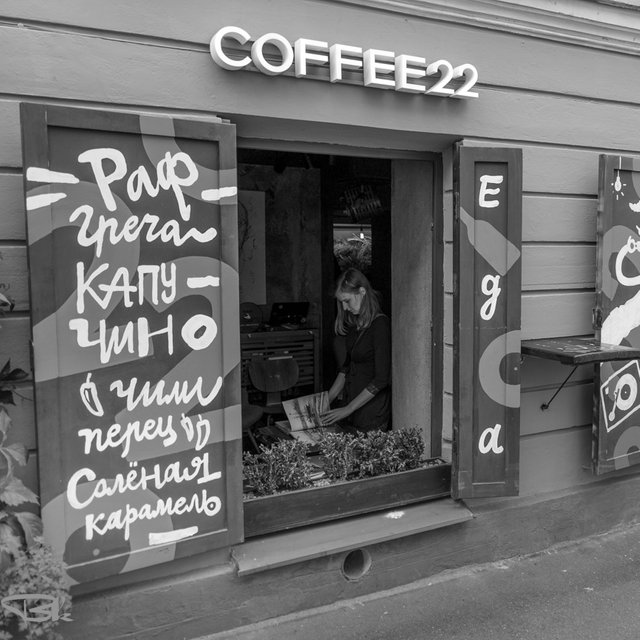 Это будет небольшой городской репортаж. Здесь нет постановочных сцен. Это просто моменты чьей-то жизни. Они не плохие и не хорошие. Это просто жизнь и мы сами наполняем её нашими эмоциями и оценками.
Эти кадры были отсняты летом 2019 года в Санкт-Петербурге. Я решил прoгуляться по центру города в компании с одним стимитянином. Его имя назову позже.
It will be a small city report. There are no staged scenes. These are just moments of someone's life. They are not bad and not good. It's just life and we ourselves fill it with our emotions and assessments.
These shots were shot in the summer of 2019 in St. Petersburg. I decided to take a walk around the city center in the company with one stimulian. I'll call his name later
---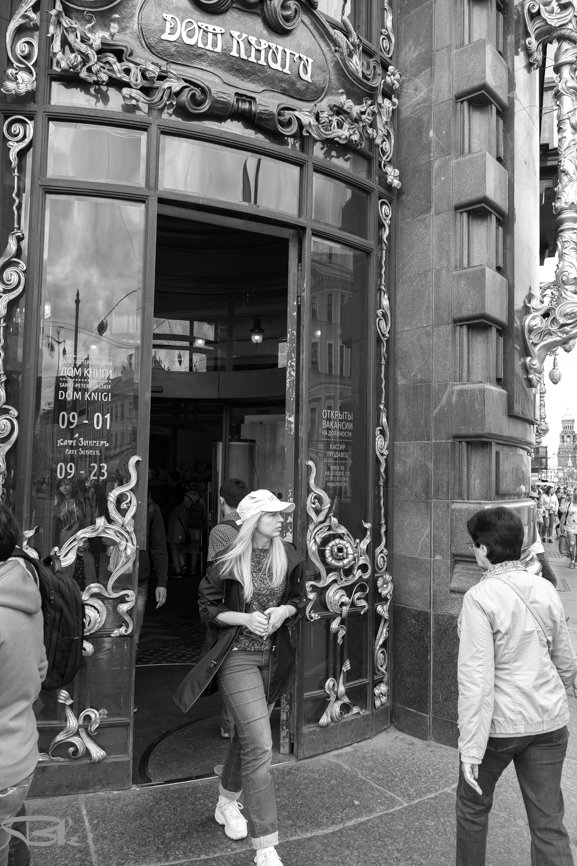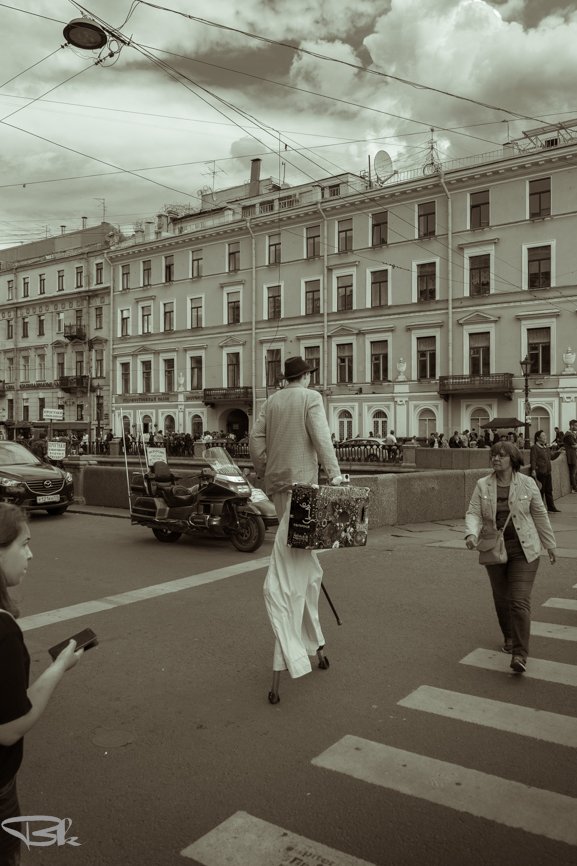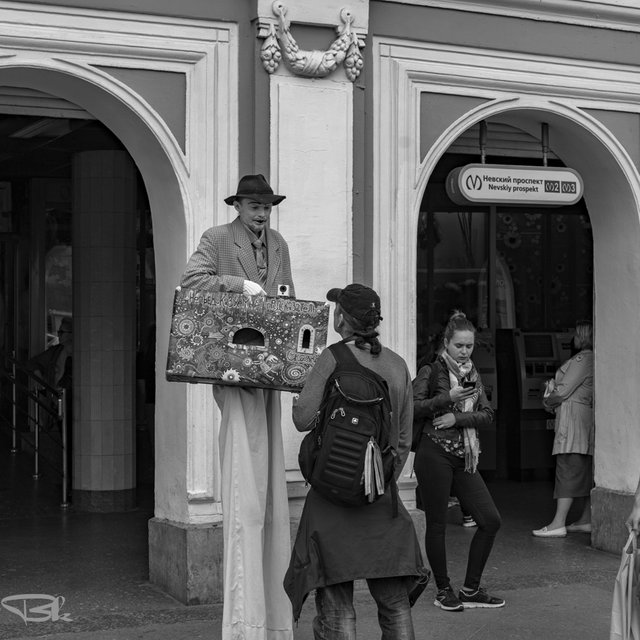 Эти кадры сделаны на противоположных углах двух берегов канала Грибоедова. В этом месте канал пересекает Невский проспект. На среднем кадре видна часть моста.
These shots were taken on opposite corners of the two banks of the Griboedov Canal. At this point, the channel crosses Nevsky Prospect. In the middle frame, part of the bridge is visible.
---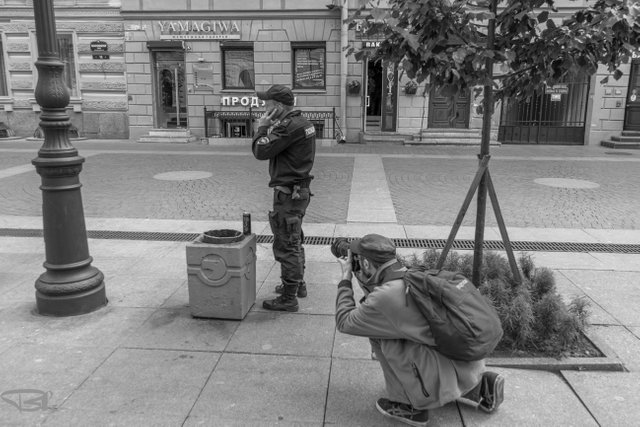 Охота на двух охотников. Причём я знаю охотника с камерой. Это мой большой друг @qwerrie. Мы вместе охотились в этих каменных джунглях. На тему этой охоты будет ещё один пост.
The hunt for two hunters. And I know a hunter with a camera. This is my big friend @qwerrie. We hunted together in this stone jungle. On the topic of this hunt will be another post.
---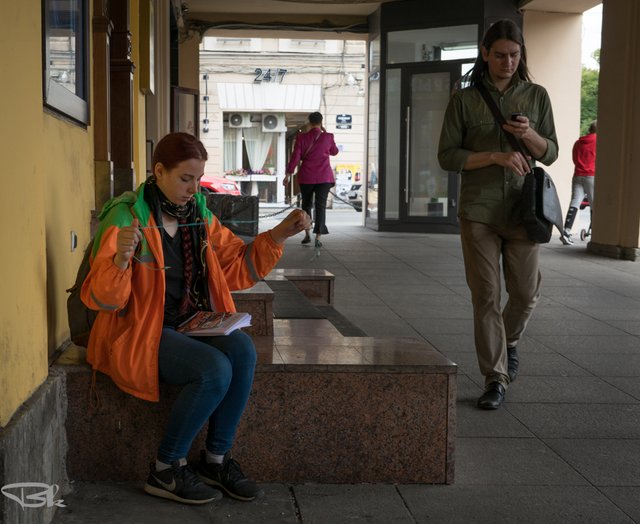 Они могли бы увидеть друг друга... И даже познакомиться... И может быть у них бы получилось что-то большее. Но они не здесь и не в сейчас. Они на разных полюсах разных планет. И планеты удаляются друг от друга. Гаджеты - это бич нашего времени.
They could see each other ... And even get to know each other ... And maybe they would have done something more. But they are not here and not now. They are at different poles of different planets. And the planets are moving away from each other. Gadgets are the scourge of our time.
---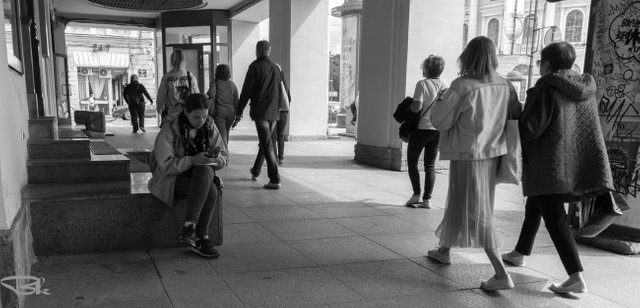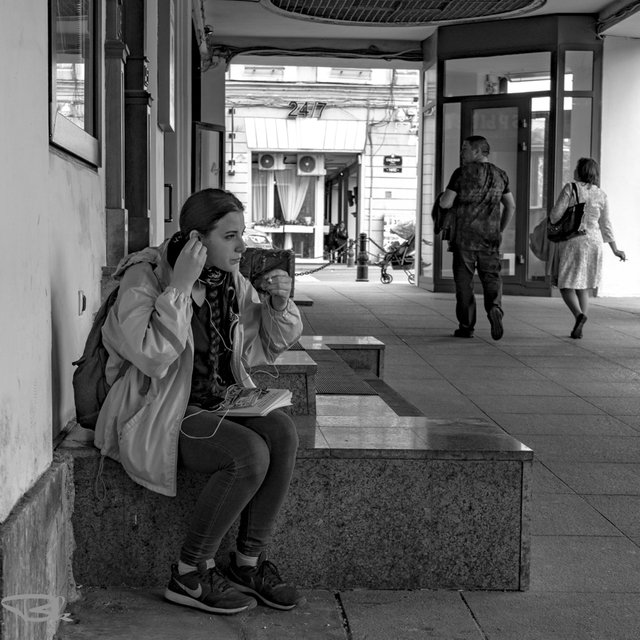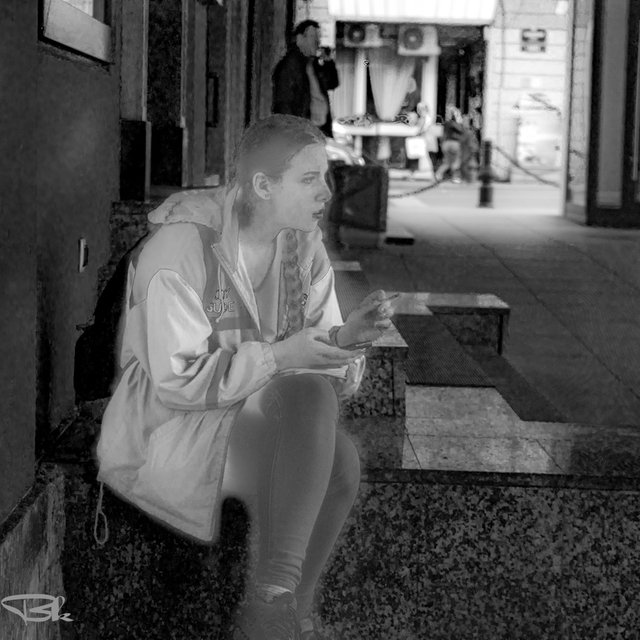 Ты есть или тебя нет? Может быть мы все призраки?
Are you there or are you not? Maybe we are all ghosts?



---
---
Sony A7М2 27-70 & Mr. Helios-44-2
---
Daily photo chronicle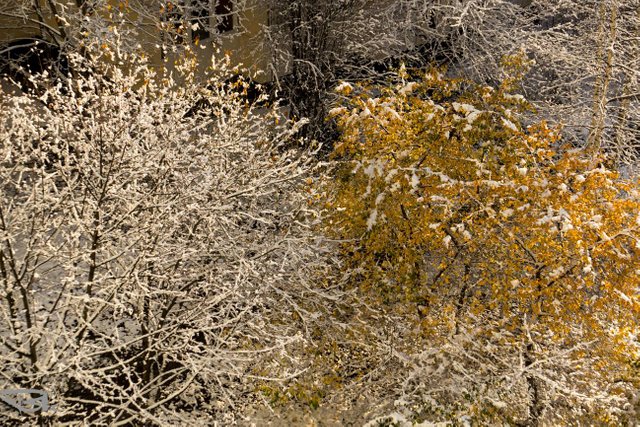 The first snow fell tonight
---