When I was growing up, I never knew what an interesting place this was - the northernmost point in the state of Oregon was right there on my doorstep - or at the doorstep of my cousins, anyway - who lived maybe two miles from this spot.
Several times, we had picnics at this spot, once for 4th of July. Of course, sand gets everywhere - though the softer sand has mostly gone downstream now, I guess...
Here is the map I found to show you where it is. You can look further on Mapcarta.
More pictures, plus some information (including something about Lewis and Clark camping here on their journey) can be found at Columbia River Images.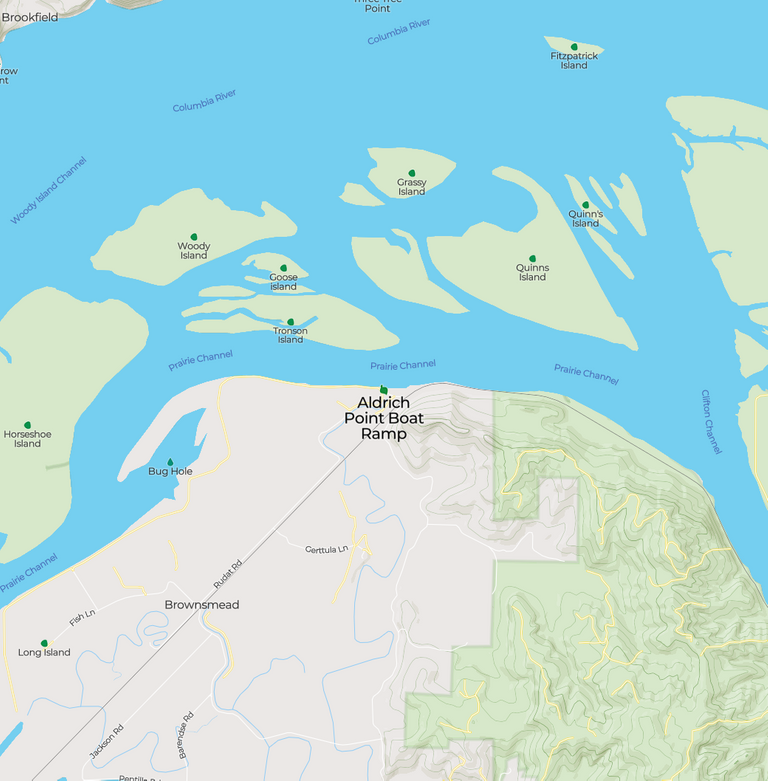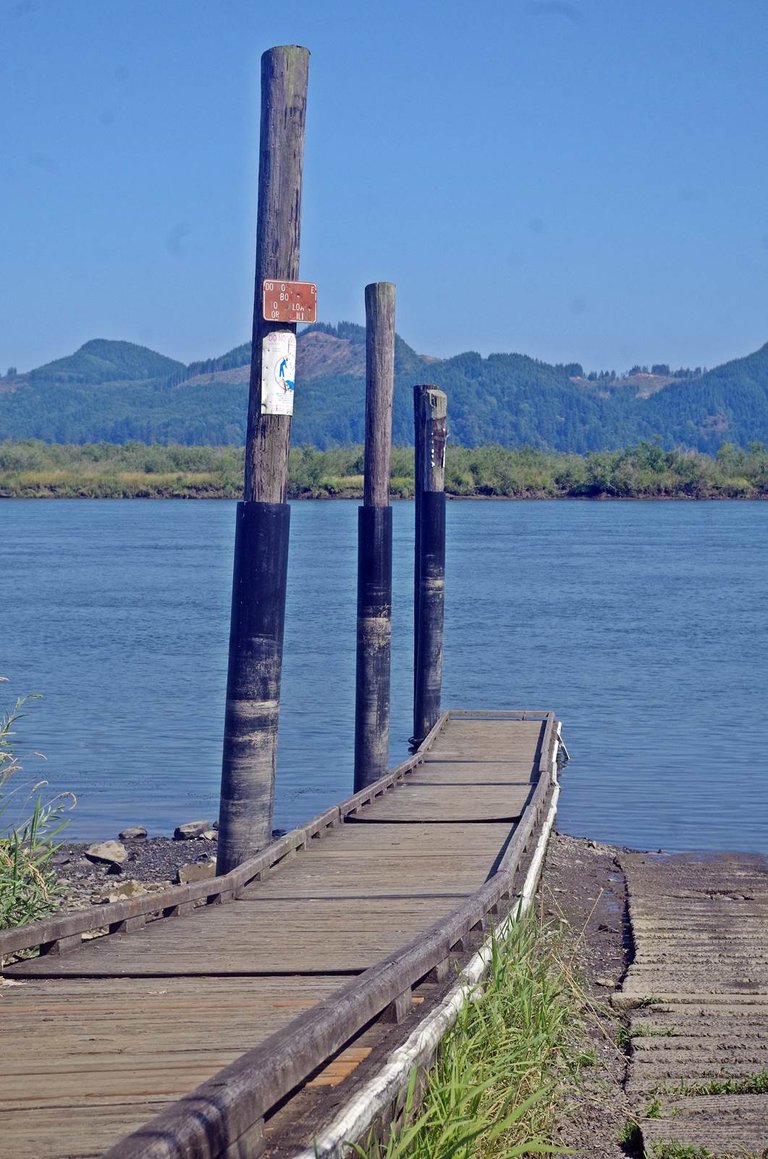 This boat ramp is subject to "use at own risk" signs because of it being narrow. It still makes a great place to walk - though the final two sections of the dock float which can be a bit of a surprise. (Maybe more of them float - but it was low tide, so it was hard to tell.)
Apparently, the island across this slough (or Prairie Channel) is Tronson Island.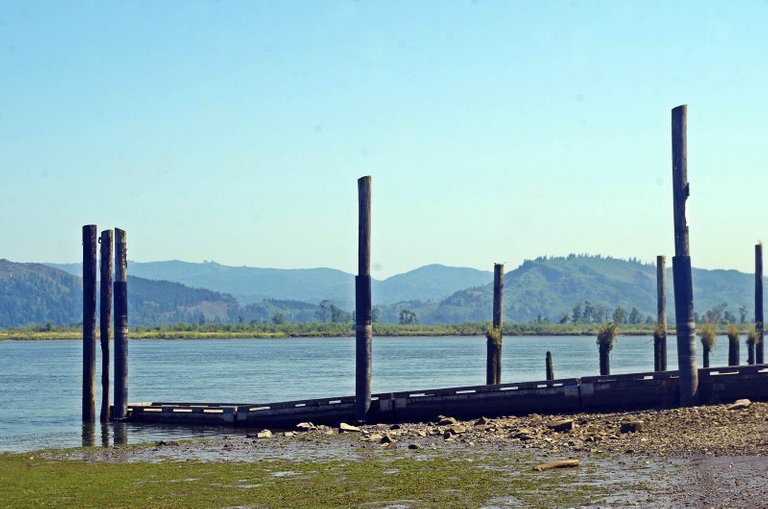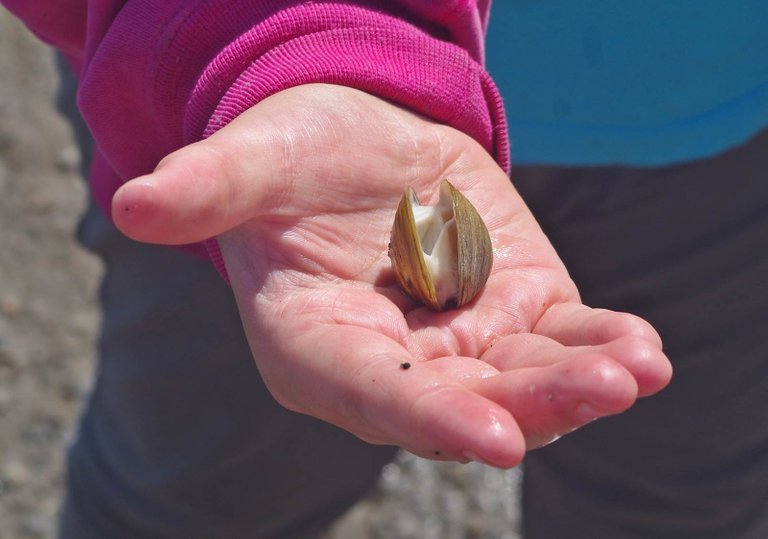 @emberskydragon holding one of the clams that we found. This one got put safely back in the water.
Next are a couple shots of the float houses that can be seen from the dock.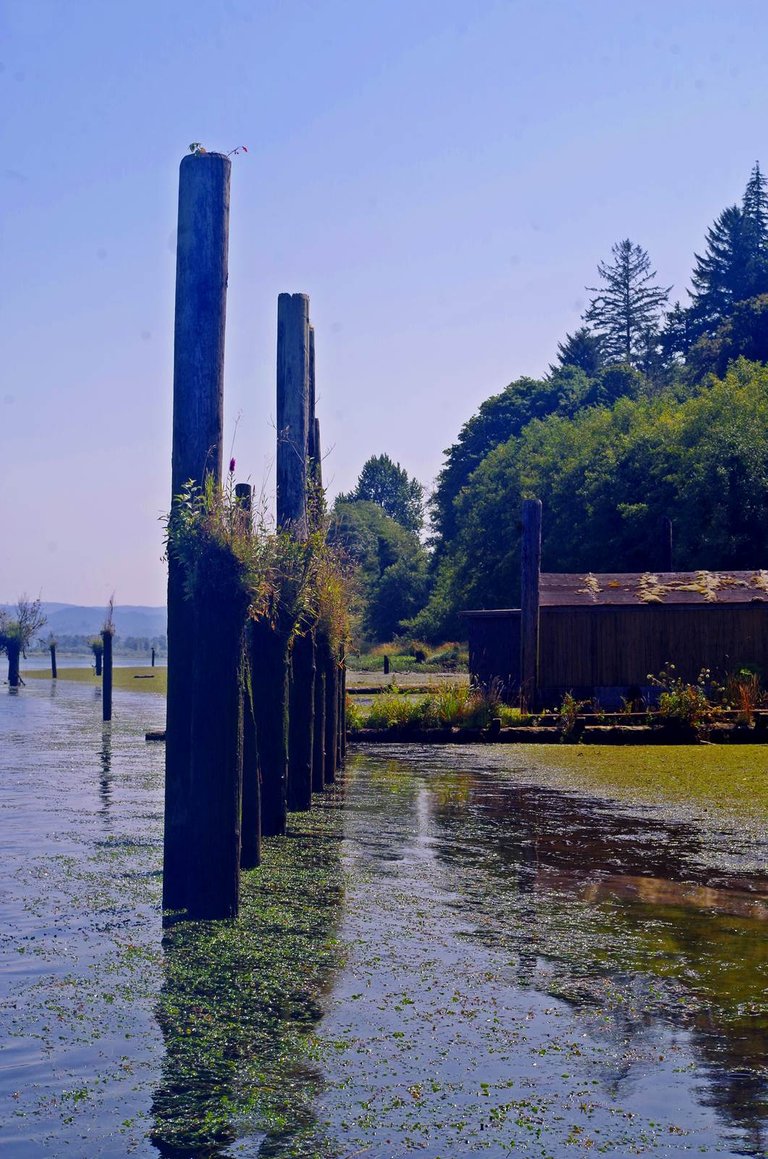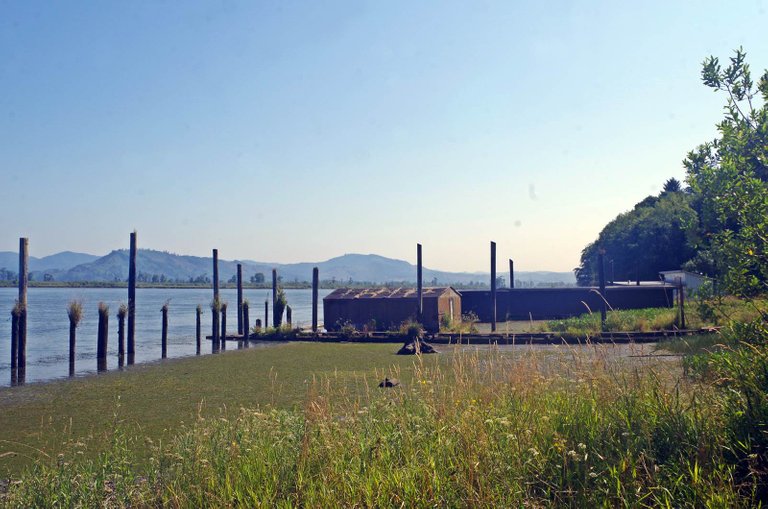 A shot of a member of the aster family - I'm not sure which one it is, as I've not looked it up.
Seaweed, a couple of clam shells that look like tiny razor clams and some tiny fish all in this image.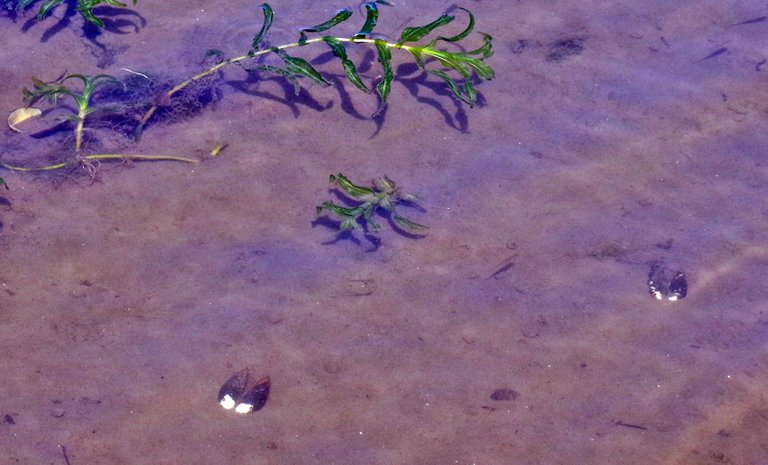 Finally, two shots looking downstream along the Columbia River.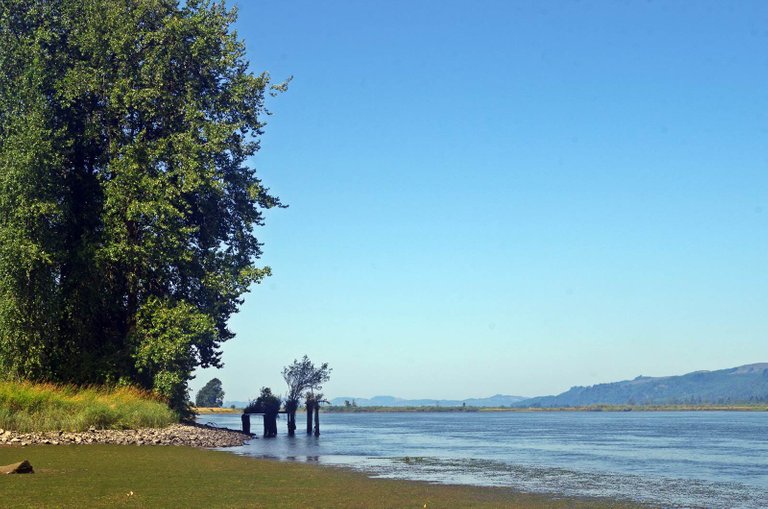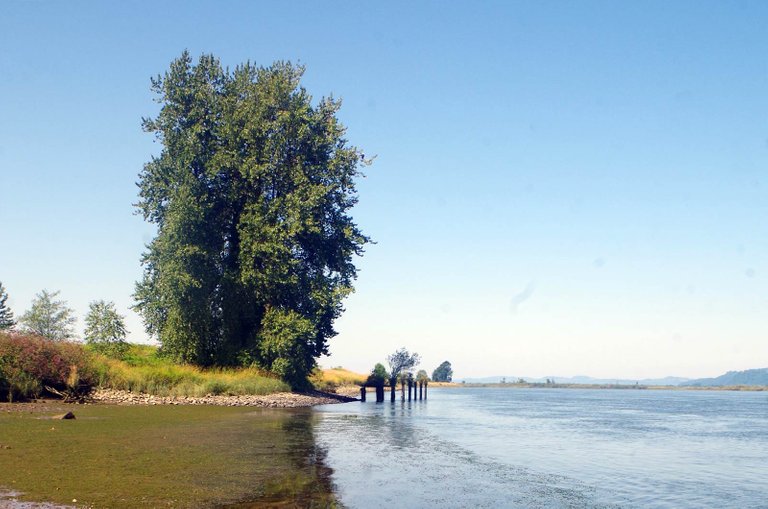 Photos taken by myself in August 2019 with my Pentax K30.
[//]:# (!steemitworldmap 46.234855 lat -123.518574 long Aldrich Point d3scr)
Crossposted at Steem, Whaleshares, WeKu, Hyperspace.
---

Lori Svensen
author/designer at A'mara Books
photographer/graphic artist for Viking Visual
verified author on Goodreads
find me on Twitter
blogging on: Steem, Whaleshares, WeKu, Hyperspace

---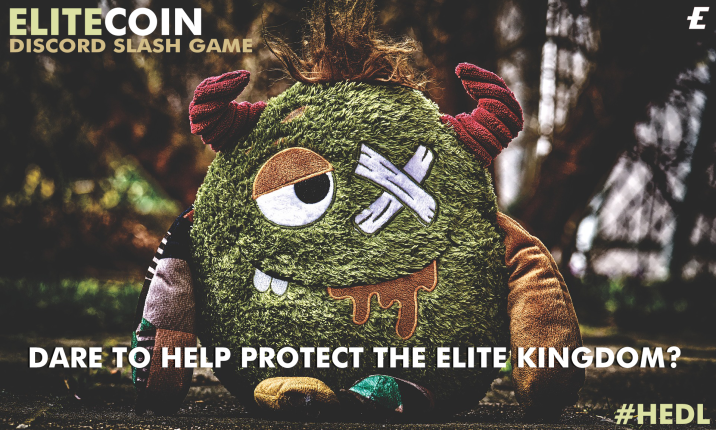 Join us in the Official Whaleshares server in the text channel "the-phoenix-project"