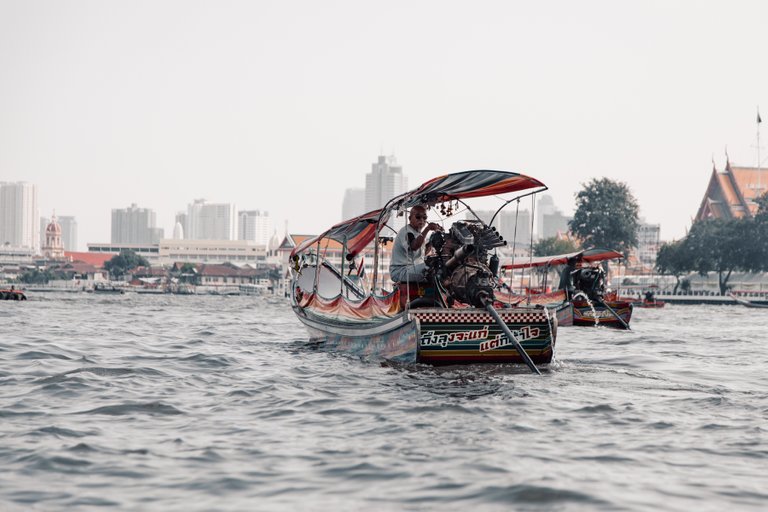 Photo taken by me @derangedvisions
Our own private boat

After lunch today, @faitherz33 and I snuck away from Steem Fest for a few hours and went exploring the area outside of the Post Office building where the convention was being held for the day.
While we were out exploring, we came to a dead end in the road that lead down to a small building that was offering river boat tours. This was one of the things that we had planned on doing while we were here so we decided to find out more about it.
The river boat company was offering tours that lasted up to a few hours where you could be dropped off at several of the different temples along the shore. We didn't want to be gone for too long, so we opted for the short 1 hour tour that went past all of the different temples and then up one of the canals for a glimpse into the Thai life along the river.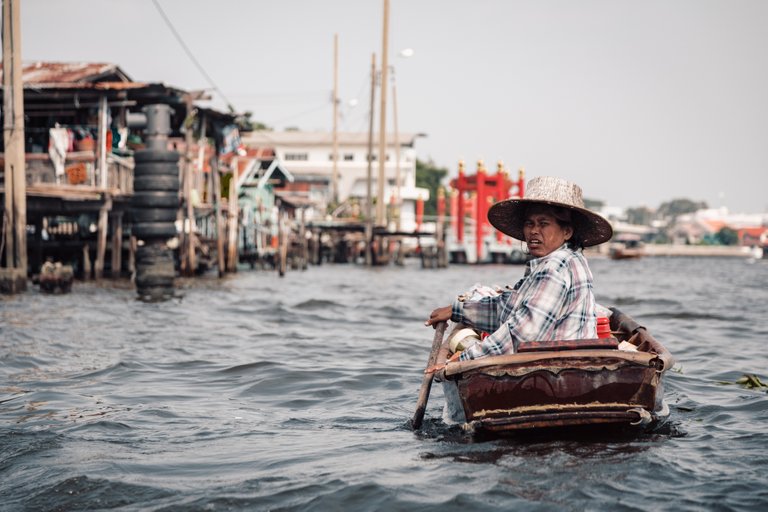 Photo taken by me @derangedvisions
While we were in the canal, a sweet old lady paddled her boat up next to hours and offered to sell some of the various items from her bought, like drinks, toys and purses. It was pretty cool to see her because it got us excited for the floating market that we are planning on going to see in a few days.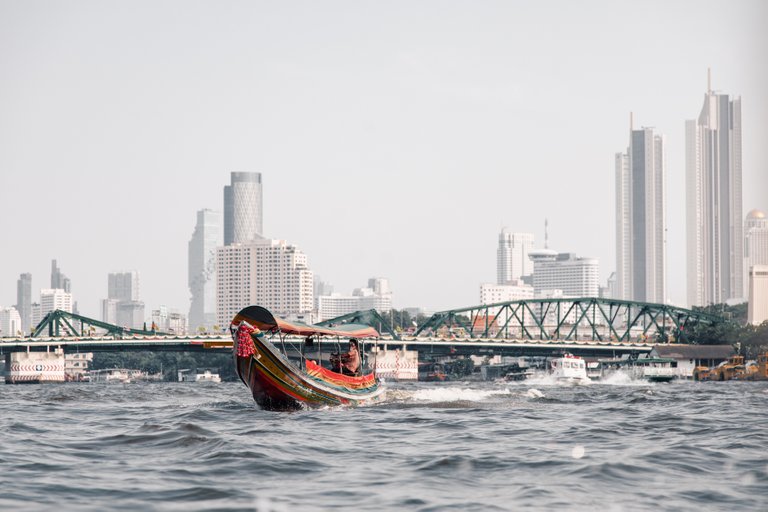 Photo taken by me @derangedvisions
The boat trip seemed to fly by and before we knew it, we were pulling back into the dock we had departed from. It was awesome to explore Bangkok this way. It was definitely something that neither of us had planned on doing when we woke up this morning. That is one thing that is awesome about Steem Fest this year. There is just so much to do and I am so glad to be here with my wife making amazing memories together.