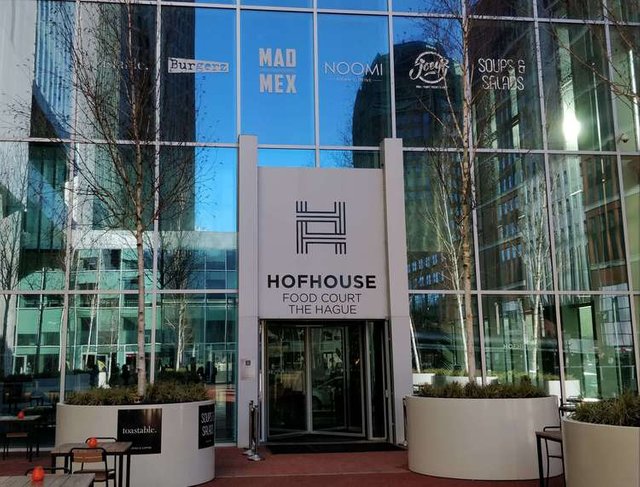 In the area around the Centaal Station of Den Haag.. there has been quite a bit of new development. We used to live in this area for quite some time... but we since moved out a bit further from the centre to be able to afford to buy a place.
However, every now and then, we do pop in for a little visit and are completely surprised by all the changes that have happened since we were regular walkers up and down this section of the town.
This is one of the new developments... Hofhouse, which is on the closer side of the town centre to the station. It has popped up in response to the recent developments in governmental offices nearby, which has called for a greater variety and quality of eating establishments in the local area.

The Space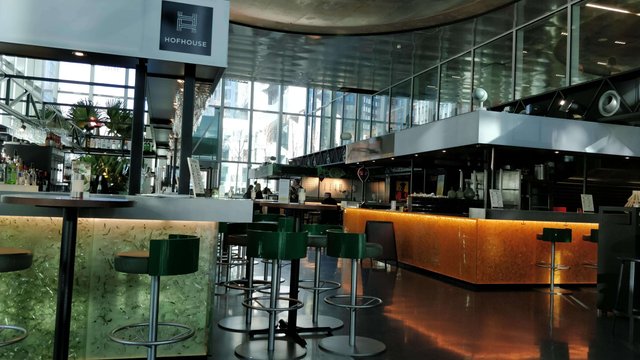 As you can see, you have a large and quite modern looking place... lots of space and wide open areas. When we visited, it was just before the lunch time crowd... however, as we stayed... you could see that the place was going to fill out with office and business suited types of people.
I could imagine that the place would be quite busy on the post work hours... the Friday night sort of after work crowd.
Anyway, I figure as long as we stay clear of that time... it is actually quite a nice quiet place to sit down and eat.

The Menu
There are a few stations in the area. Although, they are sort of seperate, they do operate under the same umbrella. You do have a variety of choices... from Spanish, to traditional Dutch toasties.... and through to Kenyan specialties!
One of the most difficult things about going out to lunch or dinner with a group of people... is the difficulty in choosing a restaurant that everyone will be happy with. Often, you will get a compromise solution that everyone is equally unhappy with... or something that is carried by the strongest will in the party.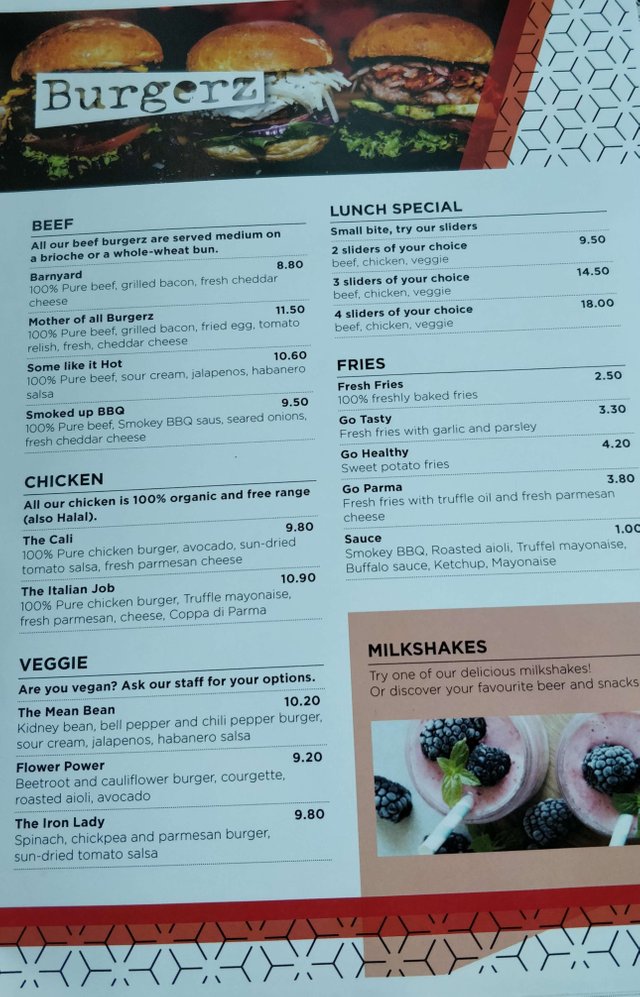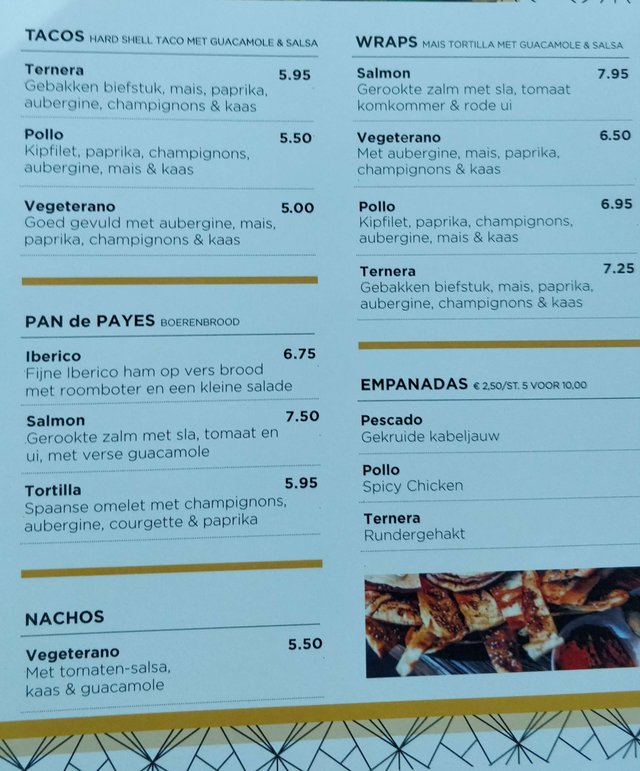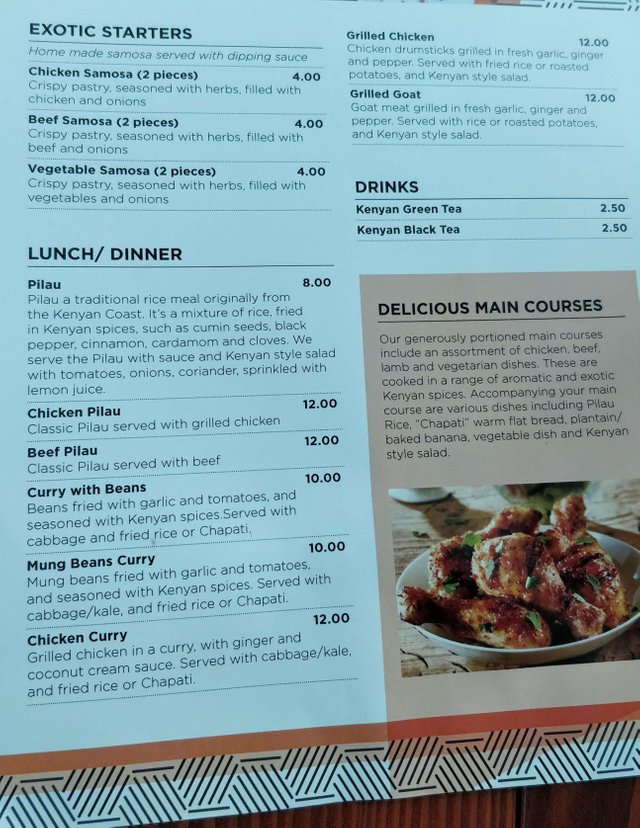 Of course, if you are hitting this place for an after-work or pre-weekend sort of event... then this last menu is probably of much more interest to you (well, there were also wine and beer menus... but come on, cocktails are much more of a treat!).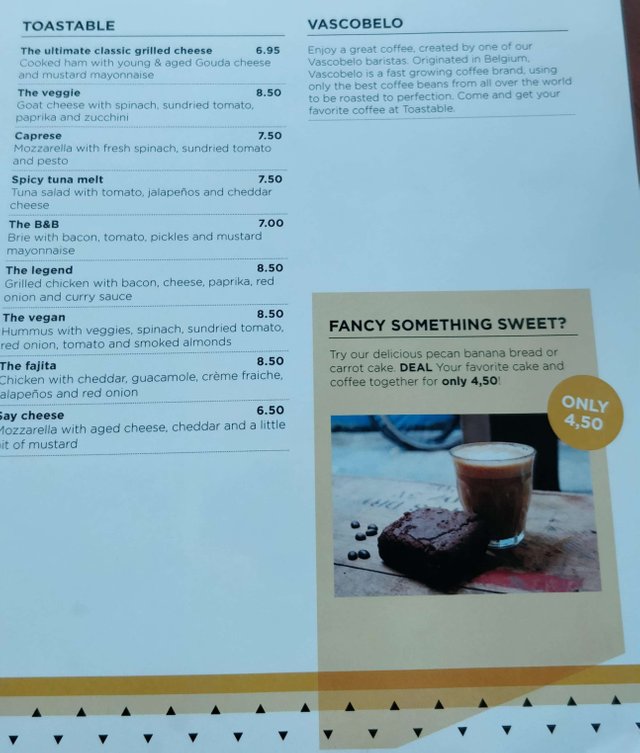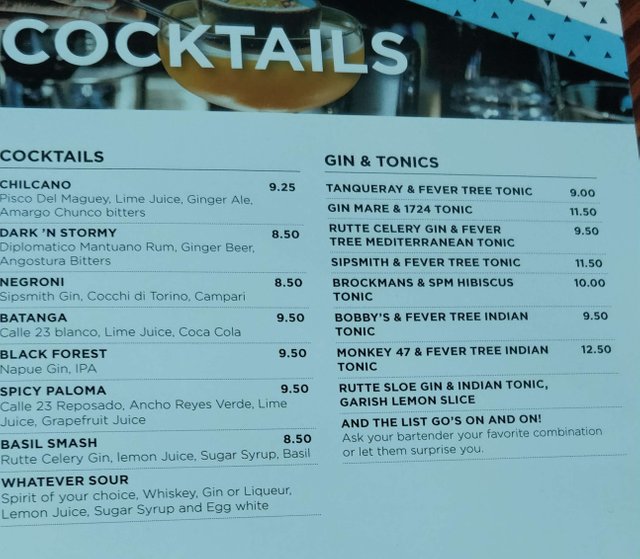 The Food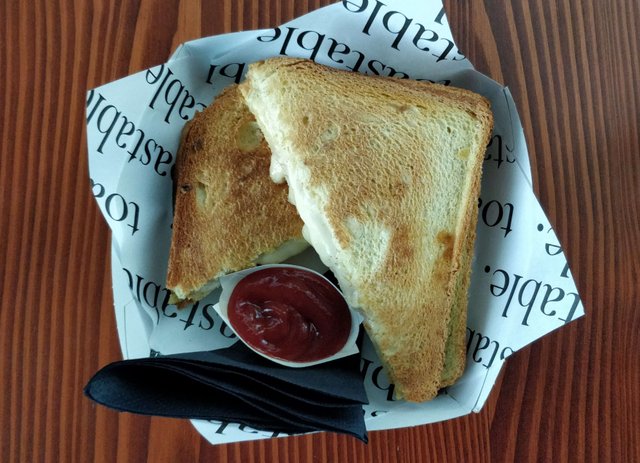 Well... the kids, they are always a sucker for Ham and Cheese toasties... a Dutch lunch staple. We do have them as well in Australia... however, the Dutch serve it up with Tomato Sauce... which is something of an aquired taste... however, the kids are pretty Dutch, despite their parentage... so, this is how they love to eat it!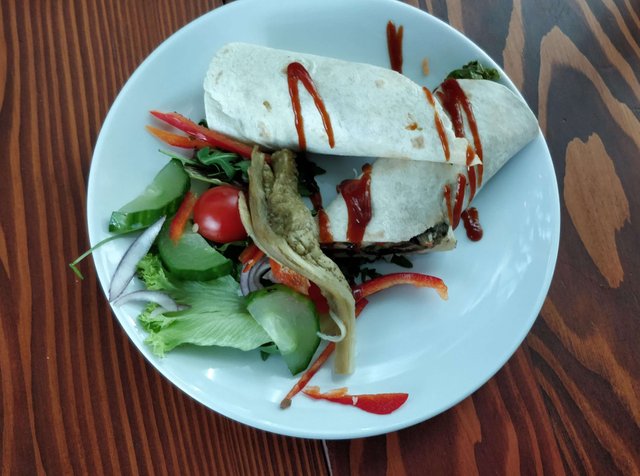 Next up was a beautifully presented salad wrap. To be honest, I'm not so fond of wraps... there is something about it that just gets slimy the longer it sits... however, this was freshly made, so it was actually quite decent!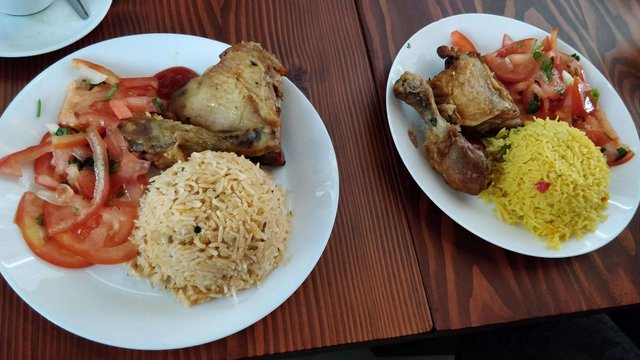 Last on the menu for lunch was the Kenyan chickin specialties. A deep fried chicken served up with two different types of rice. Actually, the chicken and the tomato salad was okay... but the rice was really great! I really have to learn how to flavour my rice dishes with saffron or with African/Turkish spices. It really makes a big difference, but it isn't such an Asian thing to do...

The Experience
Well... as long as I stayed away from the office crowd... it was a decent if overpriced place to eat at. The food was beautifully presented... however, the qulaity of the food wasn't as good as you would expect... but on the other hand, when you set up in a glitzy and professional area, you can afford to charge more than your food is worth... people can't walk that far in their lunch breaks, and they have the money to pay.
So, it was an okay place... but if I was in town, then I would find one of many other great places that are in the area.

Opening Times
Monday 9am–9:30pm
Tuesday 9am–9:30pm
Wednesday 9am–9:30pm
Thursday 9am–11pm
Friday 9am–11pm
Saturday Closed
Sunday Closed

Contact Details
Address: Rijnstraat 10, 2515 XP Den Haag, Netherlands
Phone: +31 (0) 6 82463895
Website: https://www.hofhouse.nl/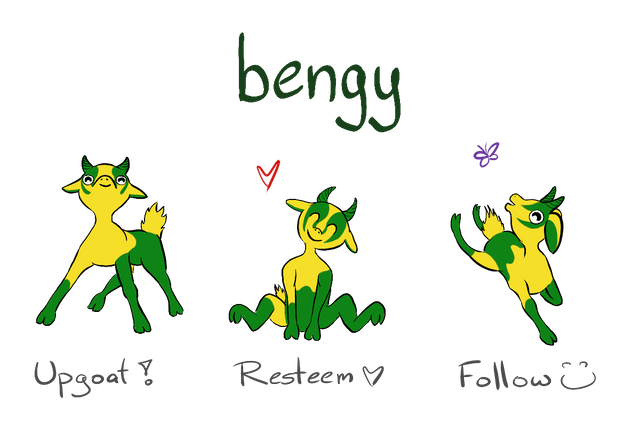 Upgoats by ryivhnn
Account banner by jimramones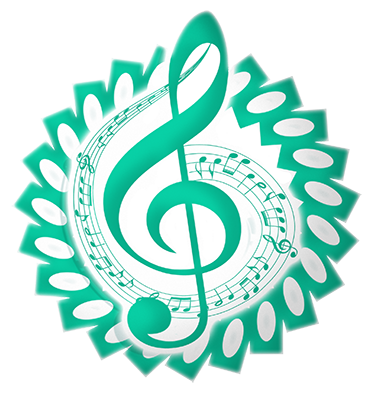 The classical music community at #classical-music and Discord. Follow our community accounts @classical-music and @classical-radio. Community Logo by ivan.atman

---
Restaurant Information

Hofhouse



Rijnstraat 10, 2515 XP Den Haag, Netherlands
---
Hofhouse (Den Haag, Netherlands): A Tasteem Review
This post participated in the Tasteem contest Your weekly choice