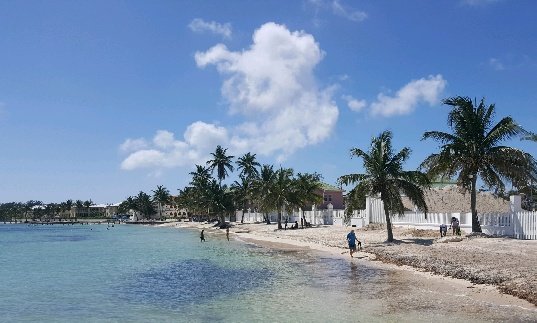 Preparing for the trip:
After working for the Postal Service for 30 years and living with the frigid winters of Illinois all our lives, my husband and I thought a February in Belize would be the perfect retirement reward. We started searching online and ordering brochures from the Belize tourism companies. Yes, I ordered actual hard copy brochures to arrive in the mail - I want the Post Office to live long enough to keep my retirement checks coming!
After many happy hours of research, we decided on the island of San Pedro in the Ambergris Caye area. We picked Belize for a few different reasons - the tropical climate and beaches, the value of their currency was 50 cents to our dollar, and English was the official language. The next decision was lodging. Being a retired postal worker, money was no object. Well I wish that was the case anyway. It was, in fact, a major consideration, especially since we were going to stay for a full month.
We are believers in AirBnb, having discovered it earlier in the year and had several good experiences with it. Not only is it more budget-friendly, but you also get to meet nice people and help them out with their life, instead of lining the coffers of giant corporations. So searching on AirBnb we found Brian and Lisa, owners of Belize Tropical Dreams Villas.
Brian and Lisa made this trip into something special in a way that no corporate hotel chain could have done. Lisa and I emailed back and forth prior to the trip and I felt like we were old friends before we even got there. She gave me information about the currency, how to get from the airport to San Pedro, some tips on what to bring, asked what we like to eat (for her weekly guest appetizer hour), and what kind of activities we might be interested in. Try getting all that out of the reservation desk at a chain hotel!
Travel:
We arrived in Belize City by flying from St Louis, MO with the plane tickets costing a little over $900. You have 2 ways to get to San Pedro Island. You can take a small charter plane or you can take a water taxi. It was around $135 to take the 15-minute flight or around $25 for a 90-minute water ride. Being from frozen Illinois, the water ride sounded perfect and definitely more economical. We envisioned sitting on the deck enjoying the sunshine and salt spray on our faces. HA! Not quite, we were herded into the belly of the boat and crowded shoulder to shoulder on hard plastic seats in tight rows. That makes a 90 minute ride a lot less enjoyable than imagined. This is the scene we saw from the water taxi as we pulled up to San Pedro Island: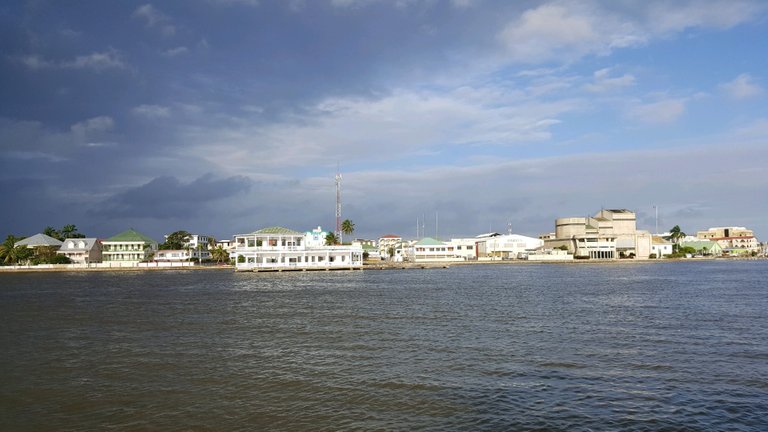 We started out with a quick bite at a restaurant right by the water taxi dock. Red snapper deep-fried as a whole fish - fins, tail, body, head - was a new experience - but hey, that's what we are here for right? It was delicious. We took a taxi to Brian and Lisa's Tropical Dreams (our new home away from home for the next month) and got settled in. Our first excursion was a trip to a unique bar/restaurant called The Truck Stop, although no trucks are anywhere in sight. Brian and Lisa took us there on their golf cart (main mode of transportation other than walking) for an evening's entertainment of outdoor trivia, good food, and local beer.
Activities:
You can imagine in a month's time there was plenty of beach walking, trying out new restaurants, swimming, and mingling. Some of the highlights were:
Hidden Beach - We had to rent a golf cart for this one, it was out of our walking range. It took about an hour to get there on the roughest pot-holed large-rocks-in the-road journey you can imagine, but it was so worth the trip. The water was crystal clear blue and the beach was clean and not crowded. The vibe was very laid back and several small bars/restaurants lined the beach to keep you in libations and snacks. Bert the Coconut Man was plying his homemade "edible" products if you were interested in becoming even more laid back.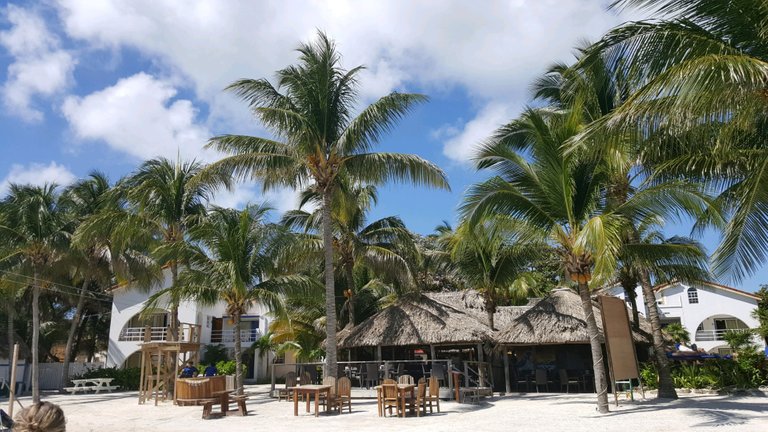 An all-day party Chill Cruise - out to the Hol Chan Marine Reserve where we snorkeled (for the very first time) at the Great Barrier Reef. A very large green moray eel right underneath of us was very disconcerting (make that scary!) but the underwater view was astonishing. Next, the boat moved to Shark Ray Alley, an area known for stingrays and nurse sharks. They anchor the boat and here comes schools of big brown nurse sharks and you are allowed to dive in with them. Supposedly they are not dangerous, but I thought - what if other "not so harmless" sharks decided to come by and see what the ruckus was about? So consequently we didn't dive in with the sharks!
The cruise provided food and drinks all during the trip and toward the end, we anchored in the crystal clear water close to shore and played water volleyball in the 3-foot-deep water. It's a day trip that I highly recommend.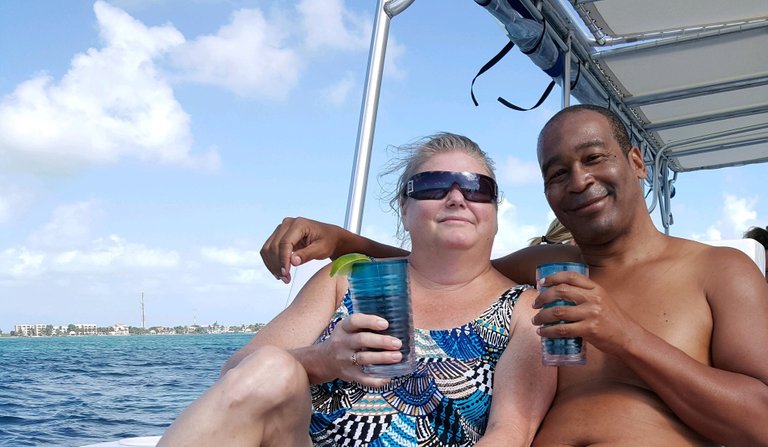 A day trip to San Ignacio - we visited a Mayan ruins site called Cabel Pech. There was a whole community of buildings there and we had an excellent guide that explained the functions of the different ruins. Next, we went cave tubing, which consisted of carrying very large inner tubes for at least a mile through the jungle (in pouring rain part of the time) to the mouth of a cave. Then you got in your inner tube, turned on the headlamps provided and floated on a river through the cave system. The final part of the excursion was a horseback ride through the beautiful countryside. The ride was supposed to cross a river on a wooden hand-crank ferry to more Mayan ruins, but the river was flooded from recent rains and couldn't be crossed. The ride was very enjoyable none the less.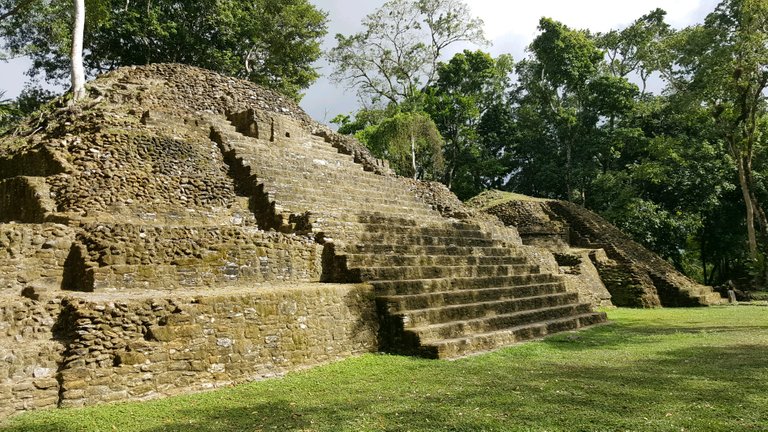 A day trip to Caye Caulker - we explored the small island and swam in the crystal waters on the lee side of the island. We also knocked back a few Bilikins (local beer) at the Lizard Lounge and hung out at the split. This is a beach that was created after a hurricane went through and split the island apart. There are several snorkeling and eco-tours that you can take from here to enjoy the beautiful area. This day though we chose to just hang out and enjoy the water, the sun, and the vibe.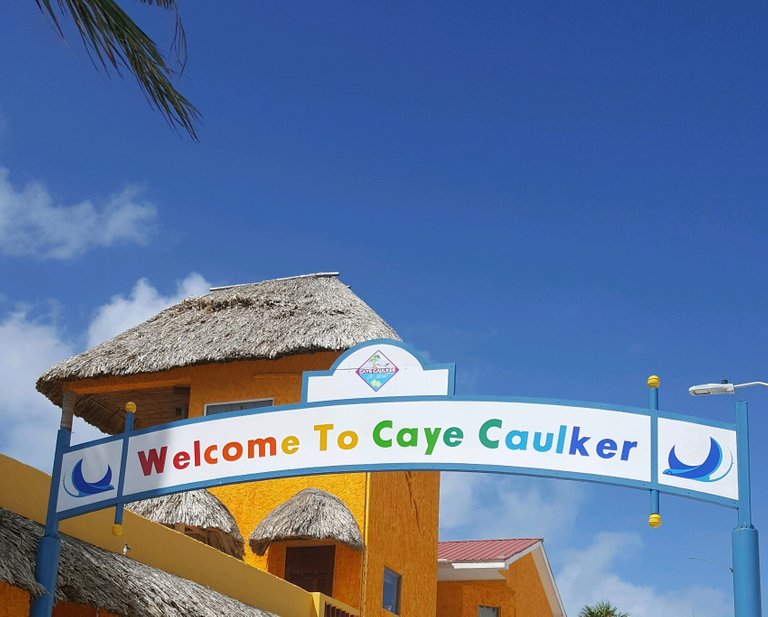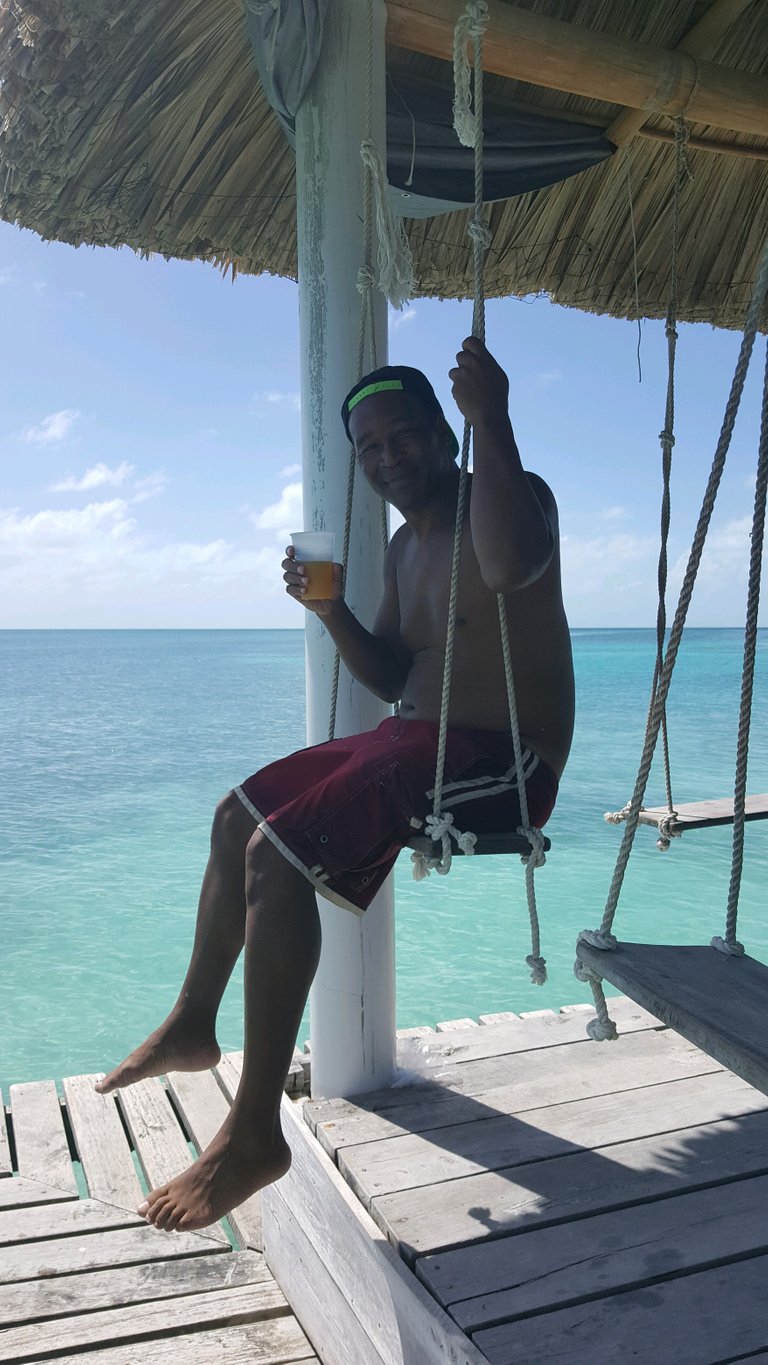 Conclusion:
The weather was perfect! We walked everywhere (just for your information, a golf cart rental will cost you about $275 a week) because we love walking and everything was pretty much within walking distance. The people are very friendly, the currency is easy to exchange and understand. Prices are generally what you expect in any tourist driven area, but there are bargains to be had. That's part of the fun though, bargain hunting and talking with the locals to find where the real hidden gems are located.
All photos were taken by me with my Samsung Galaxy Note5.

View this post on TravelFeed for the best experience.

If you enjoy writing short fiction stories (less than 1,000 words) I'd love to have you join me on Narrative. Don't abandon STEEM - there's room in your life for both! Here's a link directly to my page featuring Flash Fiction:
Get in on the ground floor and see what it's all about. If you have any questions, feel free to ask me in the comments.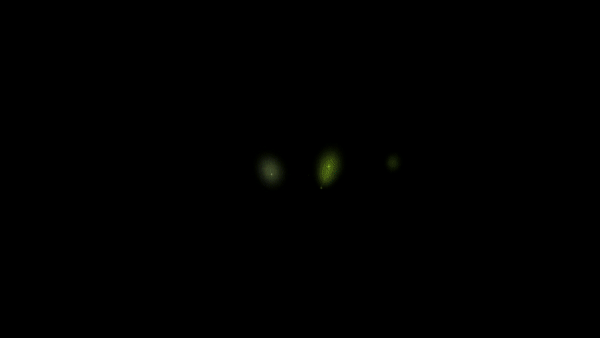 [credit@EdibleCthulhu]