Hello all! This is part 2 of my post about a couple trips I took to the North Cascades of Washington state. Part 1 can be found here. In this final installment I will cover the western side of the park and it will include pictures taken by my dad in 1974 and ones I took in 2016. Some of them are attempted re-creations and those will be shown side by side.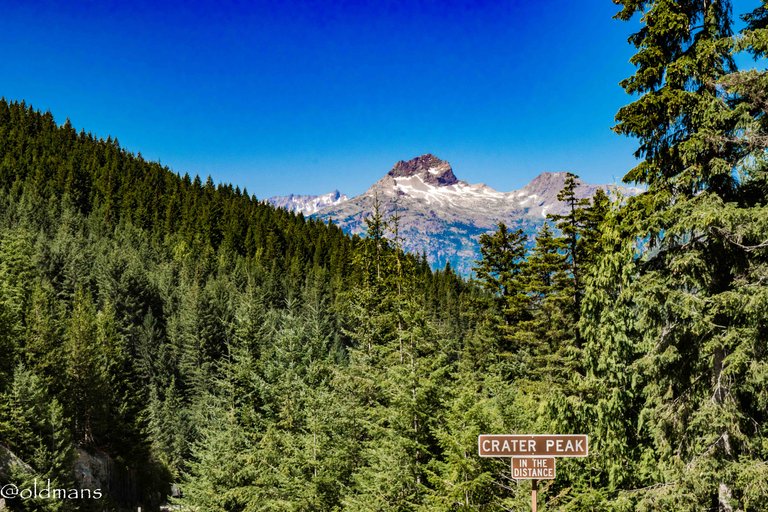 One of the first views coming down off of Rainy Pass is Crater Peak. As I said in part 1 the days were very hazy, I was inexperienced and I had a hard time making some of these shots viewable. Luckily Lightroom was there to help. :)
---
Looking out across Ross Lake. The water right below these shots is the Ruby Arm of the lake. The jagged peak in the distance is Hozomeen Mountain. I think the mountain in front is Desolation Peak where American novelist and poet Jack Kerouac spent a summer manning a fire lookout. Here is a link with more information about his time on the peak.
https://blog.ncascades.org/odds-and-ends/jack-kerouac-in-the-north-cascades/
---
---
Here is a re-creation of me standing at an overlook with Ross Dam in the background. Luckily for you guys I only take re-creation shots so far and did not opt for the same attire. :) Photo taken by my girlfriend.
---
---
I don't remember a lot about the 1974 trip. I do remember my predominant attitude as a teenager was one of wanting to be with my friends and hoping to be back home soon. Not an unusual thing but looking back now I cringe at my attitude. I would give anything to be able to spend some more time with my parents... take the road less traveled, talk, be in nature. All things I enjoy now but couldn't understand as well then.
---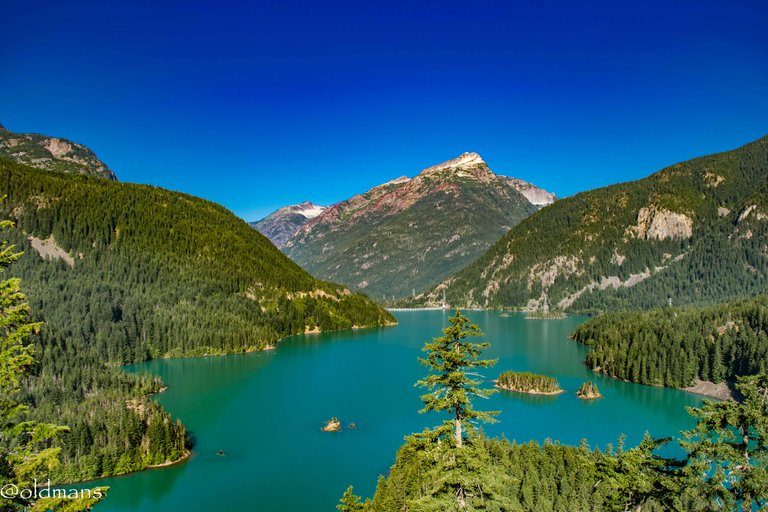 A look at Diablo Lake with Diablo Dam in the distance. The brilliant color is caused by ground up sediment from glacial runoff.
---
Diablo Dam now and then.
---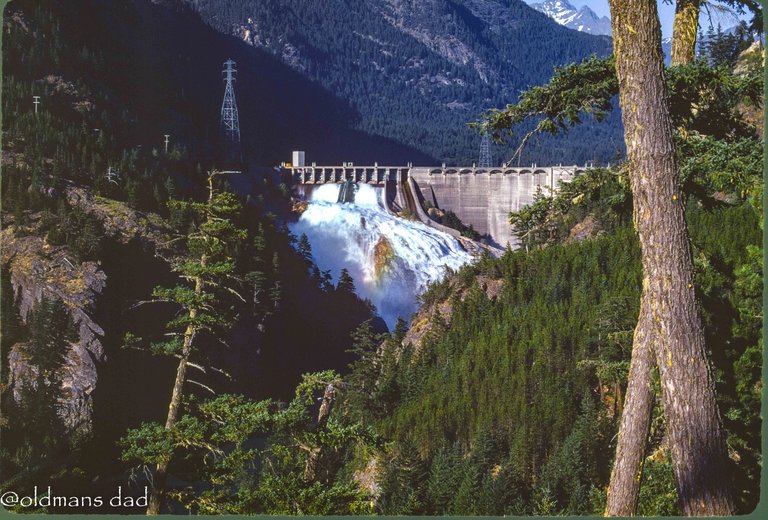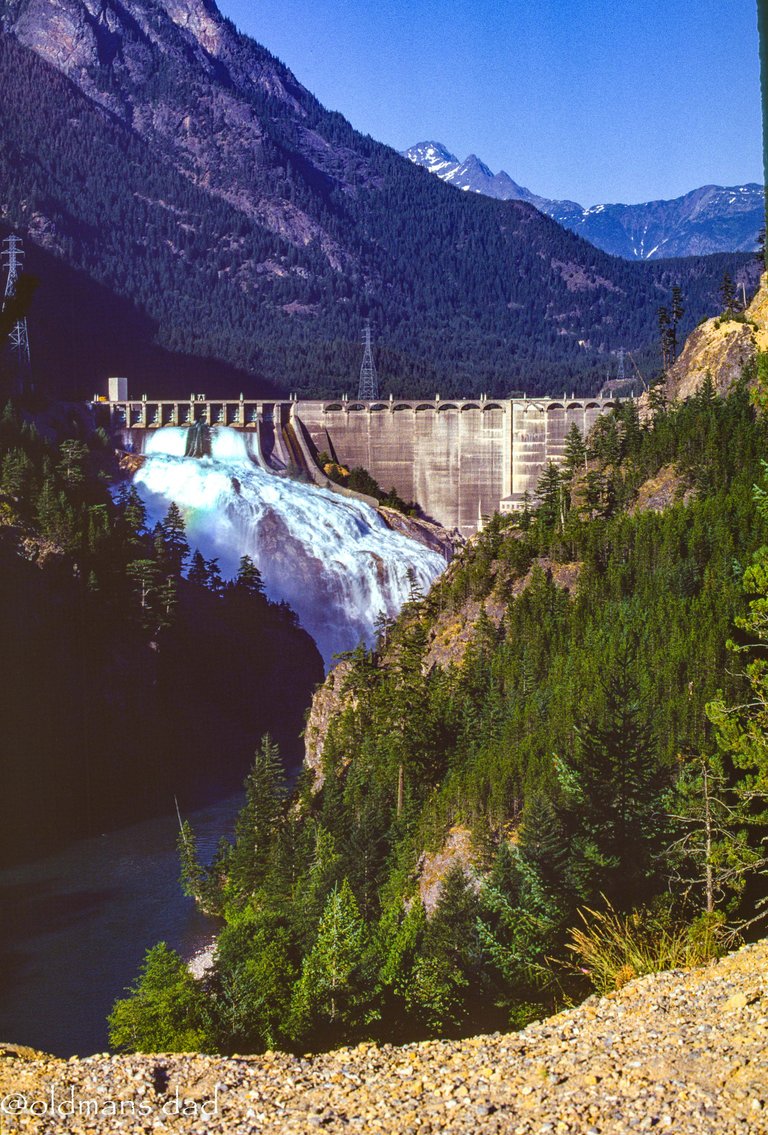 Here are a couple more shots of Diablo Dam my dad took in 1974. I was unable to find a spot to get a comparable shot. Most everything was extremely overgrown in this area.
Some more images of mine from around the lake and dam.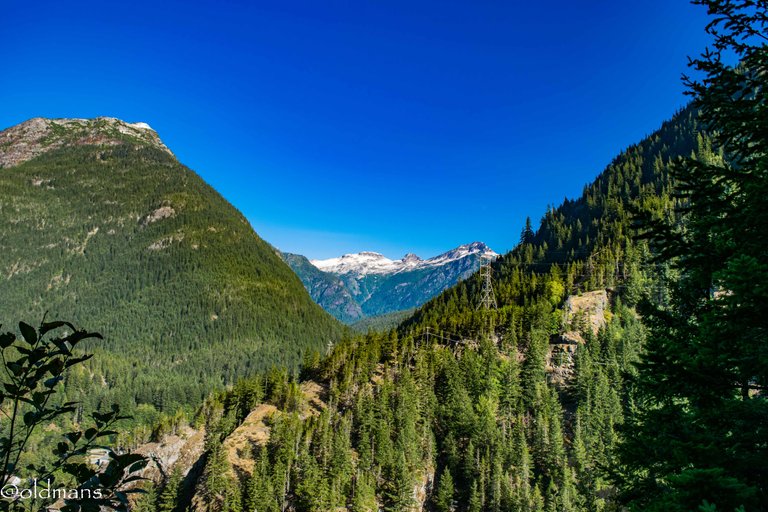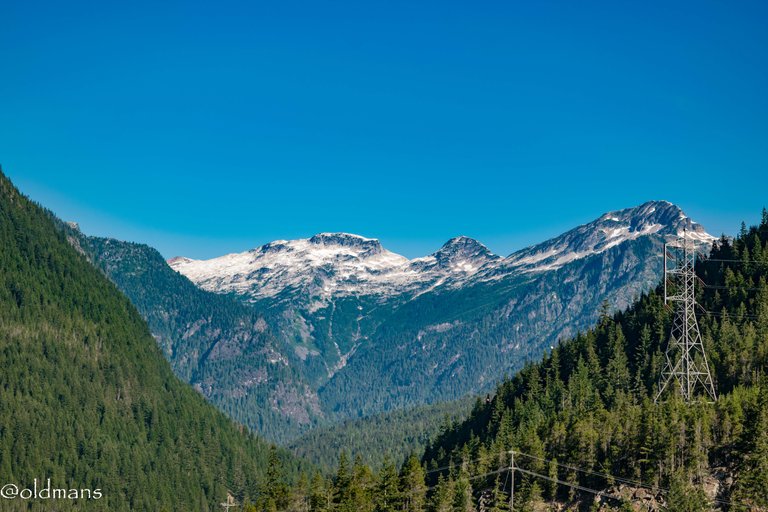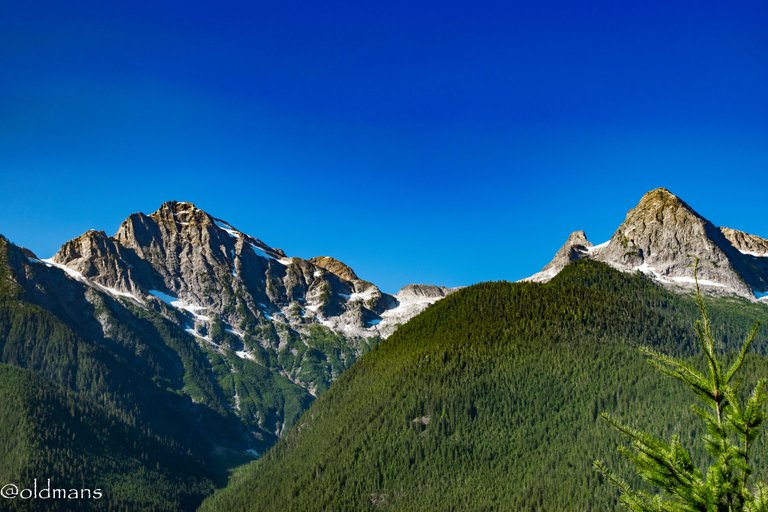 Click images for larger view
Photos labeled "@oldmans" taken by me with a Nikon D3300 except where noted. Photos labeled "@oldmans dad" taken by my father with an unknown camera. Both sets of photos contain some Lightroom post processing.
Thanks for looking and enjoy your day!