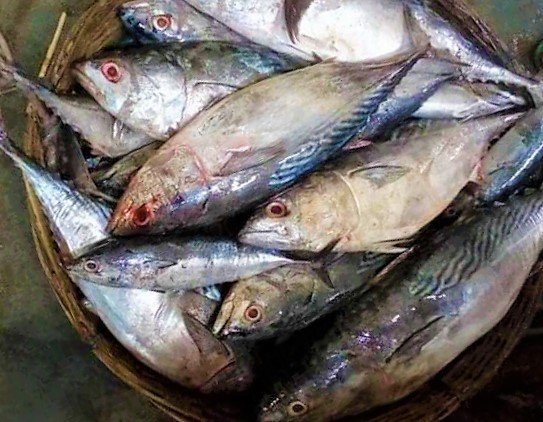 Fish Market is quite different in Bangladesh. The way people sell fish, the way they preserve may not match what we usually get to see in other parts of the world.
And if you know, in most of the local markets, you have to bargain to buy anything. And the same thing happens to the fish market too. So you have to have good knowledge of fish and the price. Though there are different online services are available nowadays. But you know you can always get the best quality, fresh at a reasonable price from a local seller.
I usually don't visit the fish market that much. But I had the chance to visit the sea fish market while I was on a vacation in Cox's Bazar- Bangladesh two weeks ago. I really enjoyed to explore the area and found this place. Though I didn't buy anything but there's no reason to explore the market, no?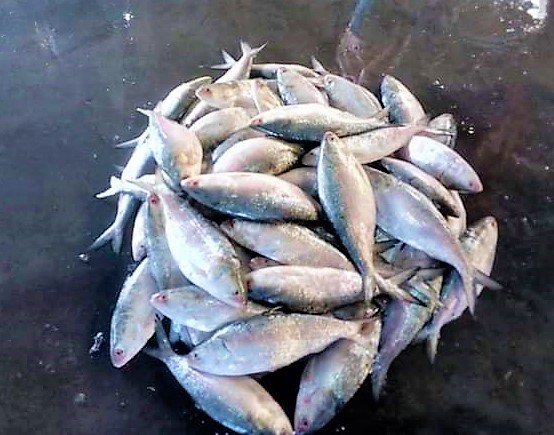 You can get to see a lot of independent vendors are selling their fish. Also, some fishermen directly seel their fish in this place. It's a retail market. It's used to be busy during the evening. You can see a lot of crowd of potential buyers.
People who usually do fish business, like who sell the fish in different local markets of Bangladesh or around the country, usually come here to buy fish at the retail price. As the fish is directly from the sea the price is very reasonable.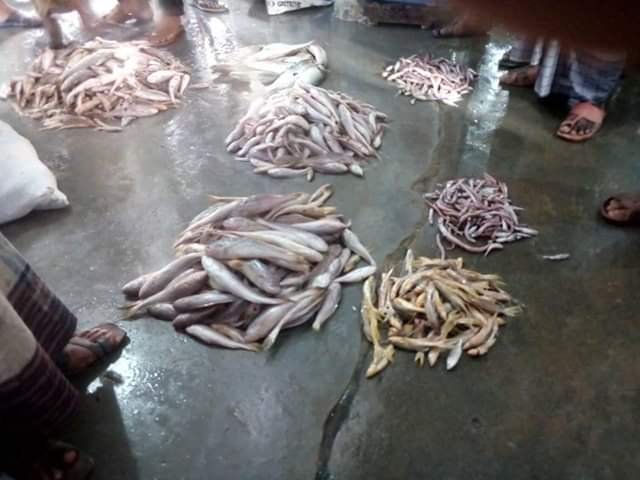 This is how the place actually looks like. Not hygienic. But the fish sell very quickly. That's why they don't bother to preserve it with ice or don't use any bucket.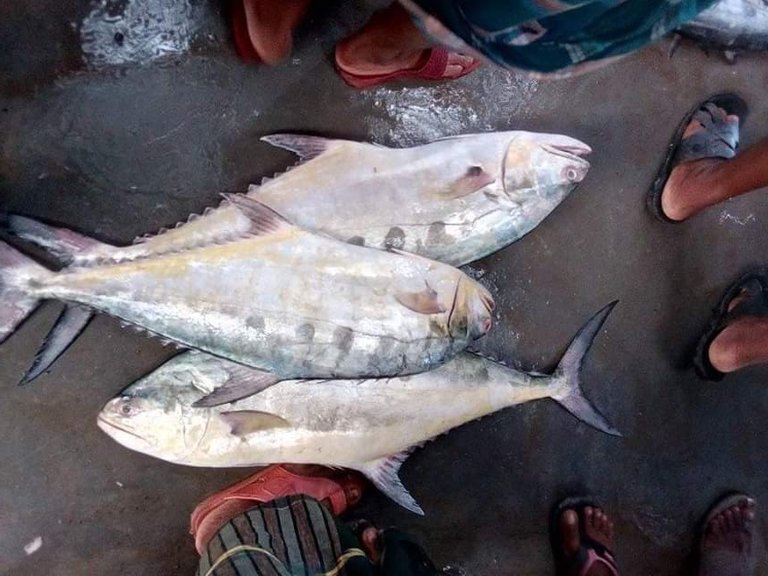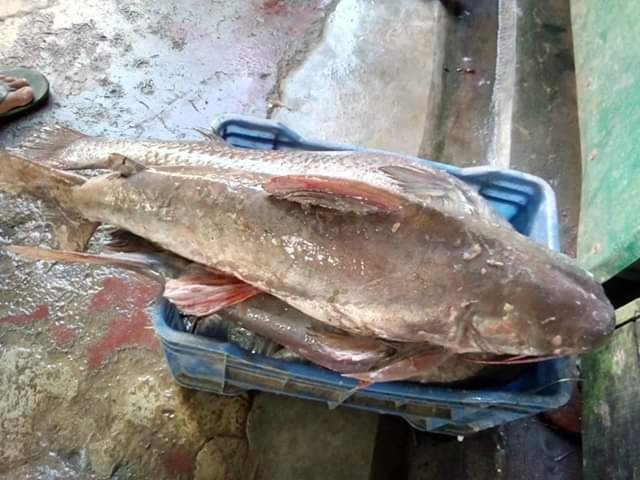 I was surprised by seeing all the different kinds of fish. I don't even know most of the names. And there's no way to know how they taste.
Not for retail selling only, you can buy a bulk of fish also. The price would be reasonable from any of the local markets.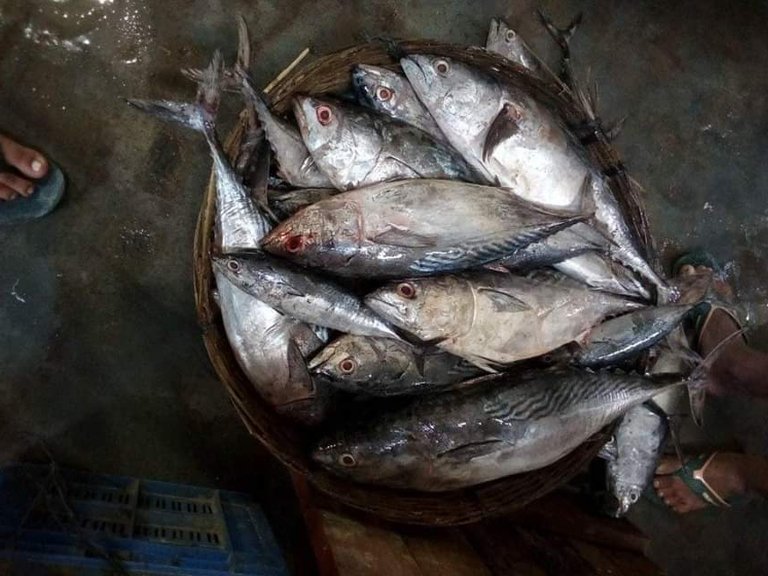 Now, when I was coming out from this market, I saw a nearby place where they were selling different seafood also, not just fish. This attracts me the most. I didn't take much time to explore that place also.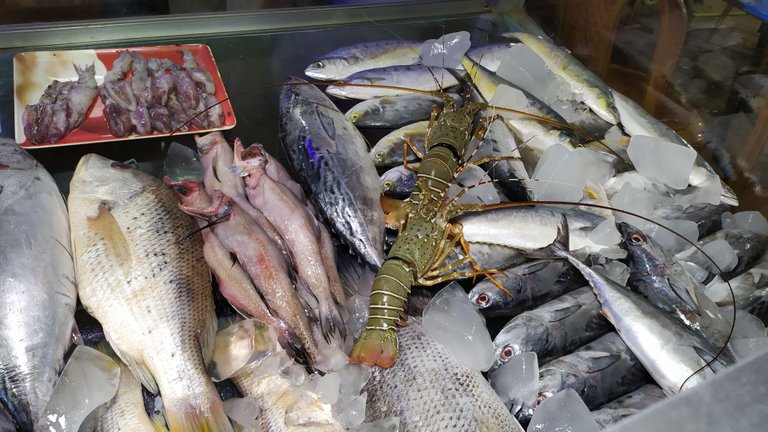 You can see, this place is more neat and clean. And, maybe that's why the price is a bit high. But they have a different variety in their seafood. Like squid, crab, octopus, lobster, different fish and many more.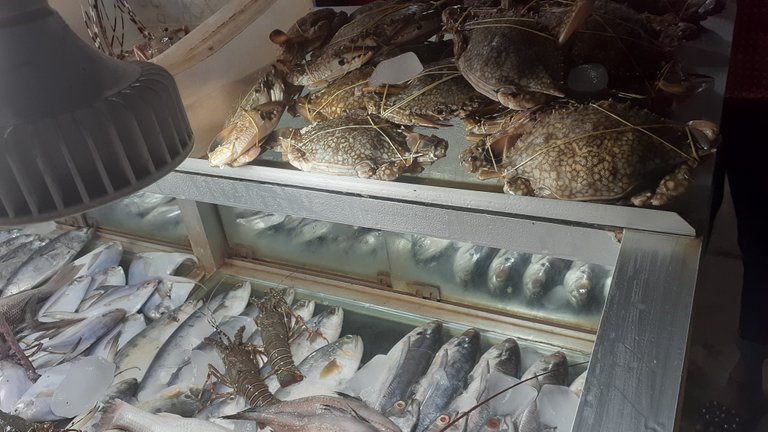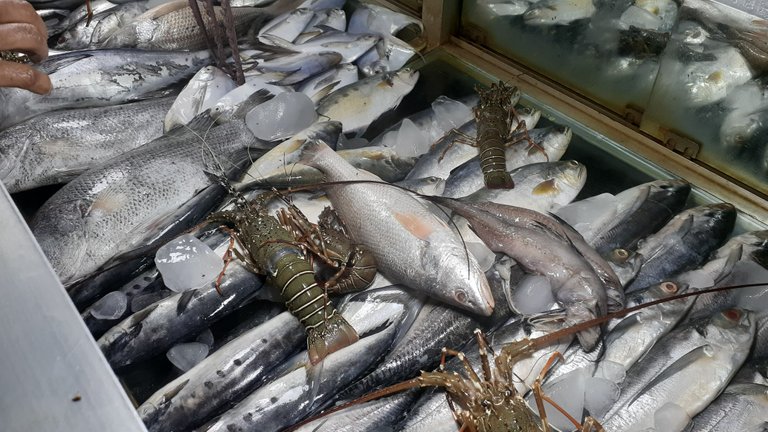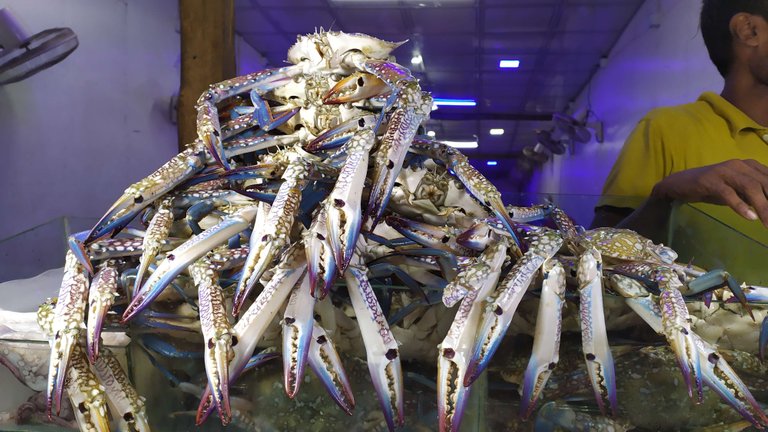 I have seen people are buying frozen seafood from here to take away home. As seafood price is huge in cities around the country, so it's a good idea to take away some from here.
But one thing really catches my eyes. There are some restaurants nearby where you can enjoy seafood fry. Also, they have BBQ option. You have to choose what you want from the shelves and they will prepare it for you in a few minutes. You can have freshly made, hot and spicy seafood.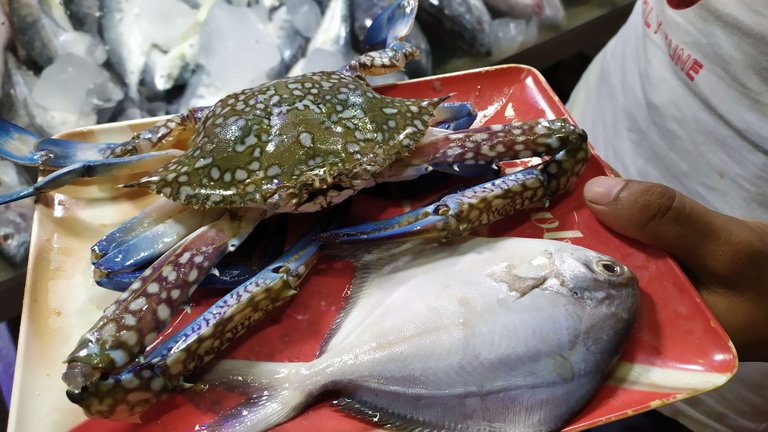 I also didn't miss the chance to have some seafood there. The food was really tasty. Though it was deep fried but the taste was nice.
It was quite a nice experience visiting there. Like an adventure to see how businessmen were calling the price, how fishermen were coming bucket full of fish and all. I hope if you visit the place you would have a quite different experience.
The name of the place is "Sugondha's Fish Market". This is in the middle of Cox's Bazar city. So everyone knows the place and you don't have to struggle to find it.
THANKS FOR READING
Much Love

Who I am?
I'm a Mom of a toddler son, have a vast experience working with HR in a multinational organization. Also, I have a good knowledge of Public Administration. I'm life & nature enthusiasts, eager to learn human psychology, trying to live mindfully and a positive learner.


Find me on other Social Places
Twitter Facebook Discord
Proudly supporting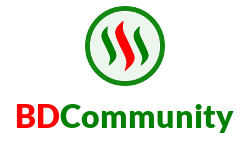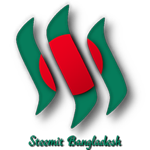 ---
View this post on TravelFeed for the best experience.