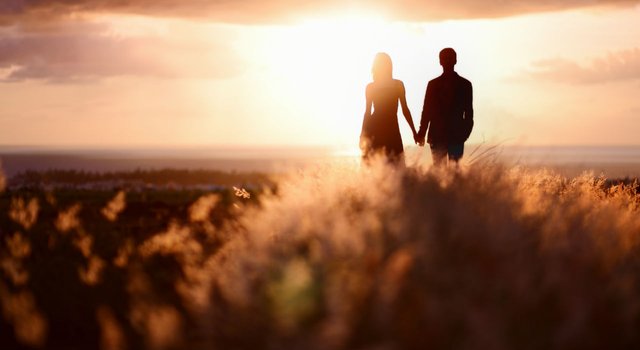 Together in a sunset love
That they'll hide your beautiful lips,
when you stare at me with love,
is quite an enigma of my being,
I can't read what you usually think.


What will you be doing right now?
that asks me my body reflected to the sky,
my smile takes over my face,
my hands rise to the desire to touch you again.


A beautiful sunset steals my breath,
the cool breeze caresses my cheeks,
I close my eyes sitting on the grass,
while I draw you in my thoughts.


I feel the touch of warm hands in my eyes,
the whisper of a sweet voice invades my inside,
from the outside my senses succumb,
to feel the ecstasy of your fragrance as you kiss my lips.


I couldn't believe it, you were there,
like that moon that illuminates the dark sky,
as the brightest star in the universe,
beautiful is your skin and you look, I must love you.


You told me so many stories of your life,
but I was stunned by you,
I really enjoy seeing you next to me,
where I can hold you and never let you go again.


A gift from your trip you have to give me,
I with love, must appreciate and take care of it,
but no more than you, my love,
being your greatest gift of life.


We hold hands together,
walking on the great path of life,
watching the sunrise and sunset,
but not in reflexes, always together.