A Beautiful Trip Of Badrinath (One Of The Famous And Holy Place Of The India )
A Beautiful Trip Of Badrinath (One Of The Famous And Holy Place Of The India )
Hello friend's! hiver's! Traveler's!
How are you guys?? hope you all are well and doing well in your life and enjoying your trevel full life
---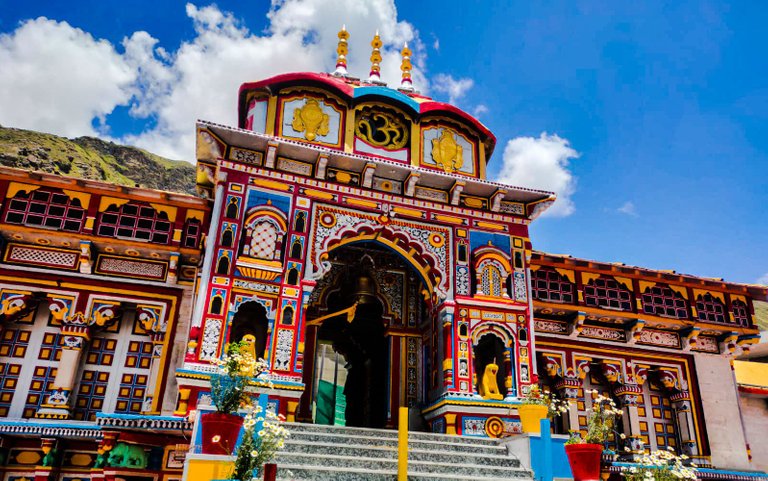 ---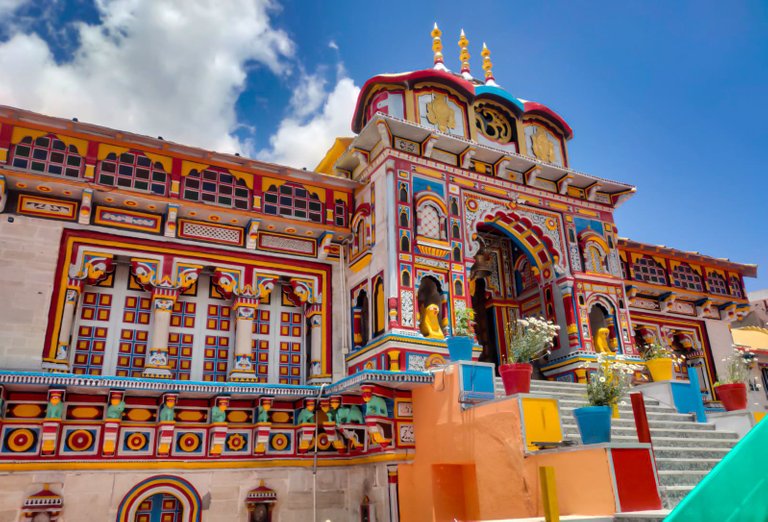 ---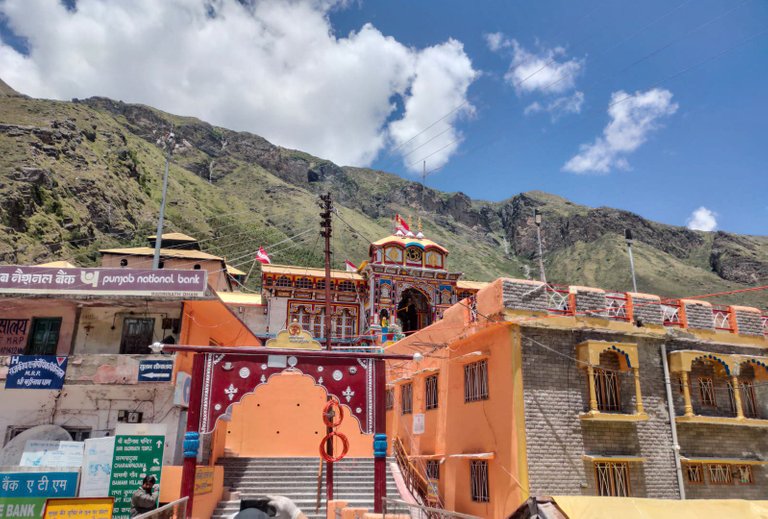 ---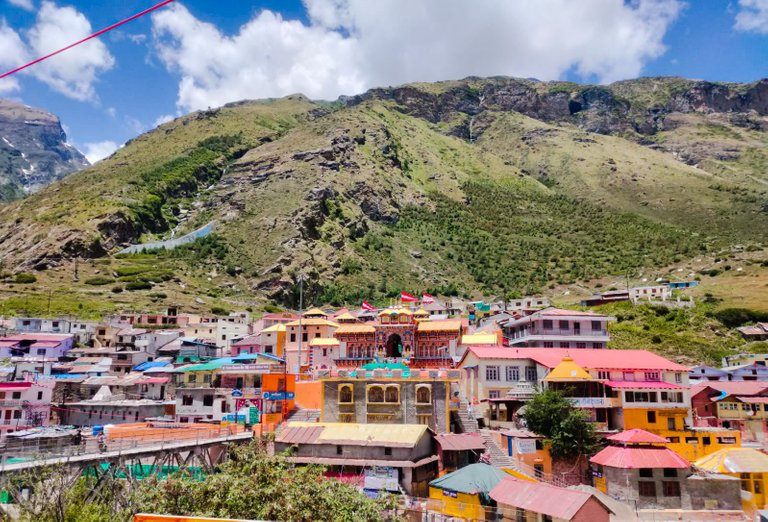 Badrinath Temple
---
Friends, today I am going to share one of my journey with you, which I did with my friends, this journey was of Badrinath Dham, which is a famous pilgrimage site in India, visiting this place is the dream of many people and people who are fond of traveling. Because you will find such beauty only in a few places.
---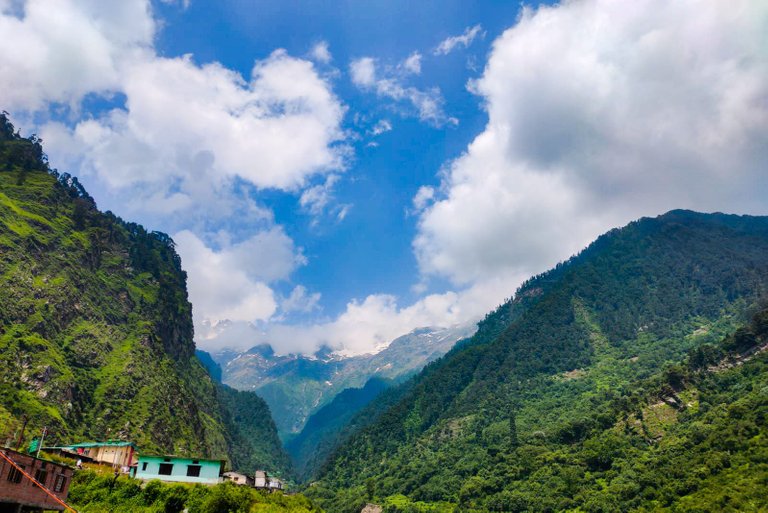 ---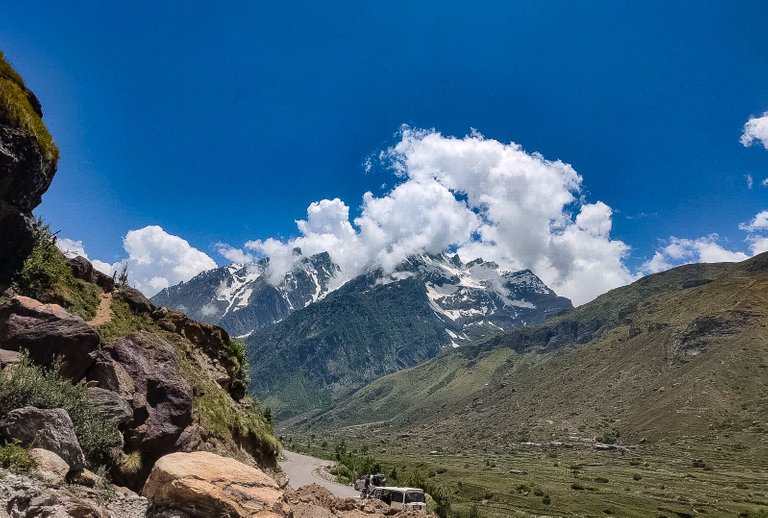 Snow covered mountains
---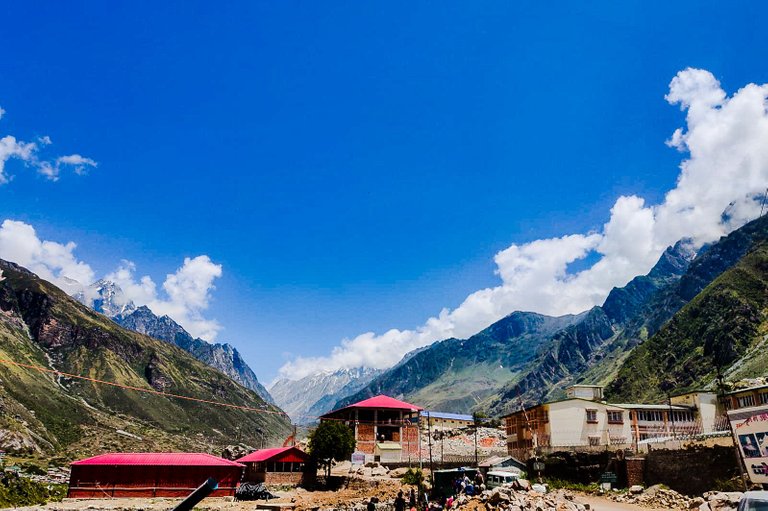 ---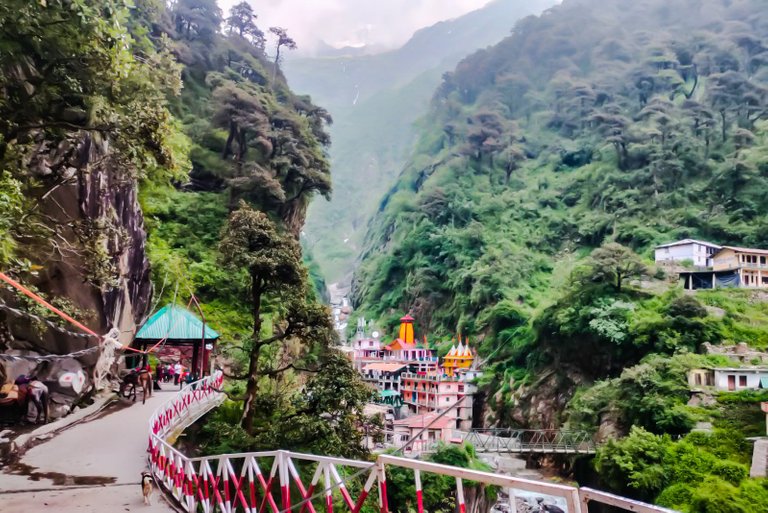 ---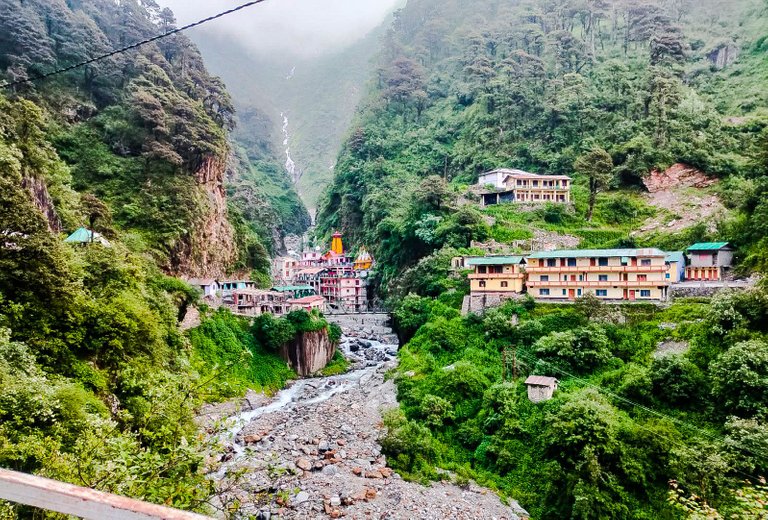 Yamnotri
---
Let me tell you a little about Badrinath, you can read the rest on the internet.
If you are from India or there will be some people who must have heard about Char Dham Yatra or they will also know about it. Tha Badrinath Temple is situated on the banks of river Alaknanda in Uttarakhand state of India and it is at an altitude of 3400 meters above sea level. Beautiful weather, dense forest, snow-capped mountains and surrounding green valley attracts many tourists every year. The temple is open only for 6 months in a year as there is a lot of snowfall, due to which this temple remains open from May to November.

How Do You Get Here
To reach Badrinath, first you have to reach Haridwar and if you come to Hardwar by train then you will get trains from every main city of India and if you want to reach Hardwar by flight then the nearest airport is Dehradun and if you want to reach Haridwar by flight. If you reach Badrinath, the distance of Badrinath is 315 km, from here you can also hire a taxi or bus or two wheeler whose rent will be decided according to your choice.
---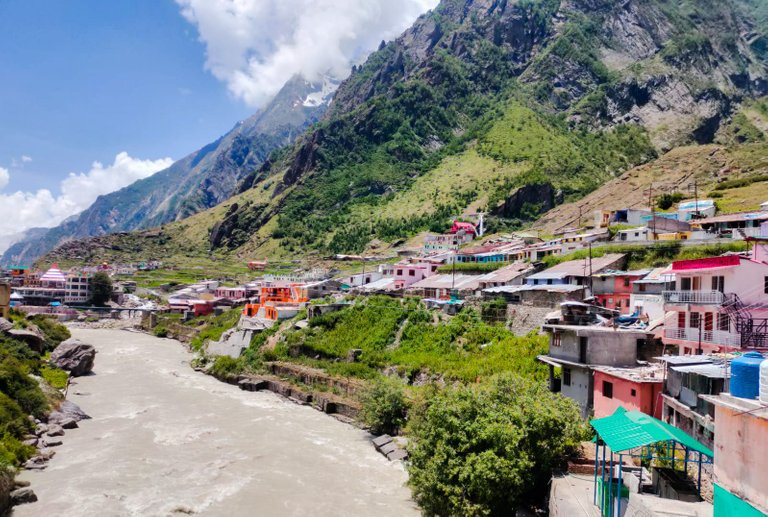 ---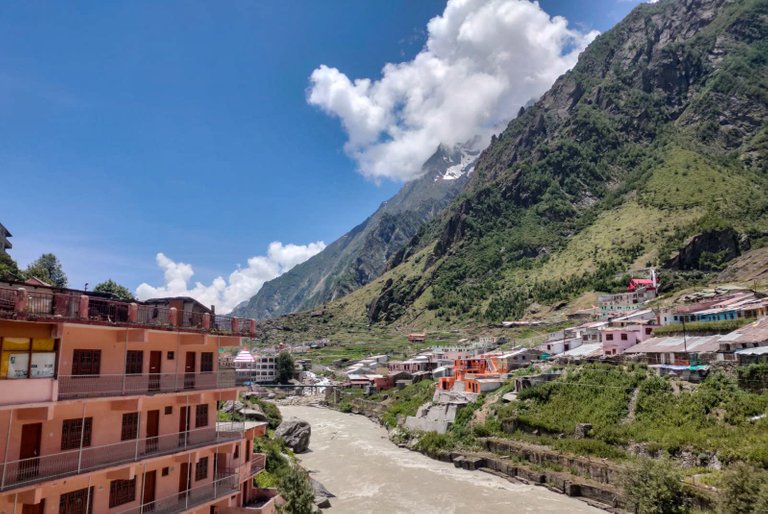 Alaknanda river
---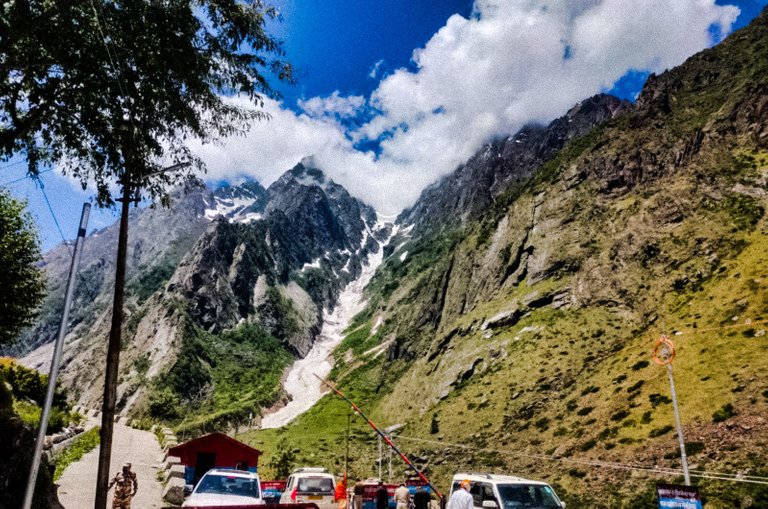 ---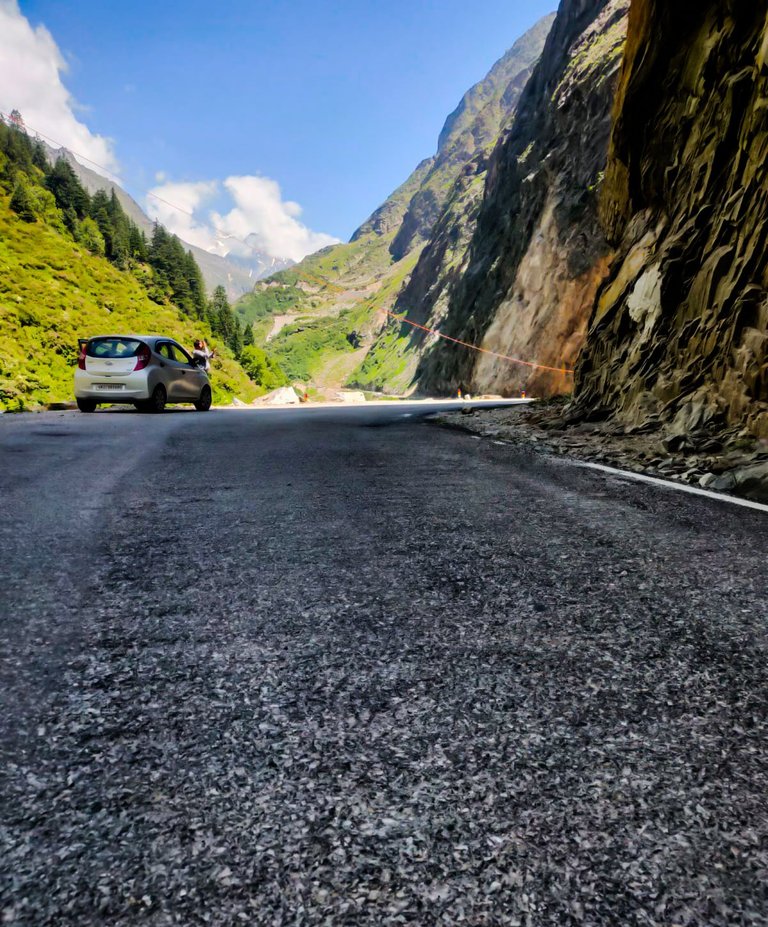 ---
Like if you want to go by bus then you have to pay around 500 rupees or approx. 9$ and if you want to come to it by taxi then you have to pay around 6000 rupees or 80$ and if you rent two wheeler If you take it, you will have to pay between 500 to 2000 rupees or 10$-40$ on a daily basis.
And after a day's journey you will reach Badrinath Dham. Badrinath is connected by complete motorway, due to which there will be no problem on it.
---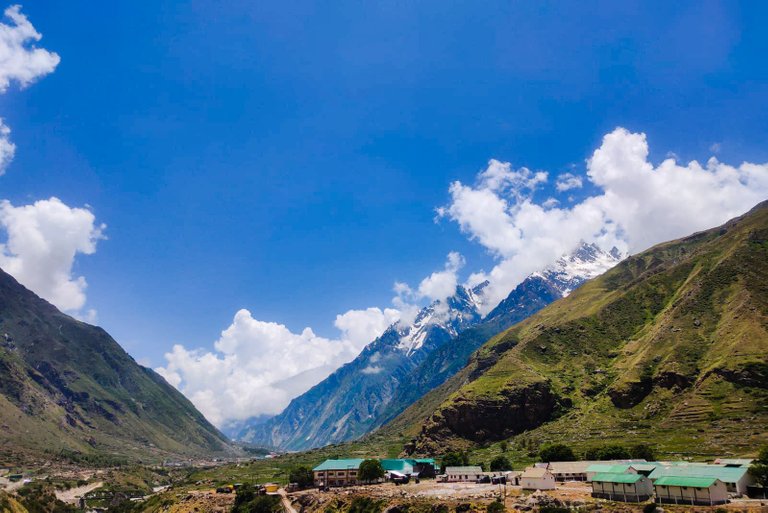 ---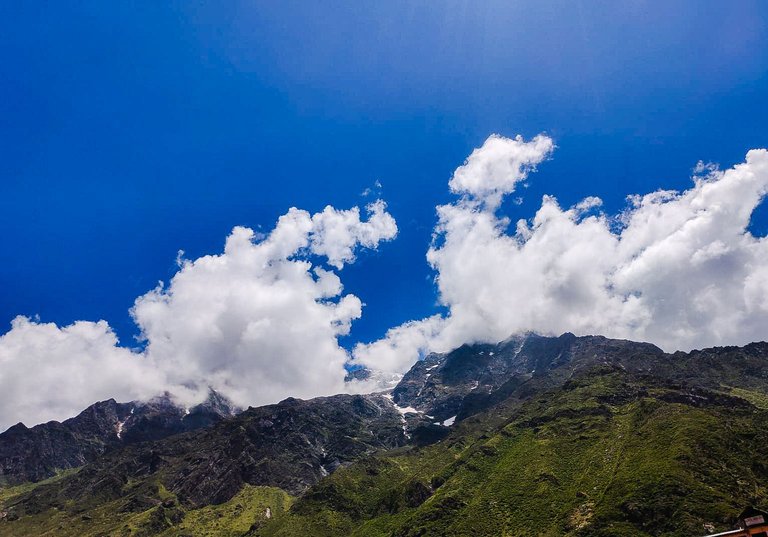 ---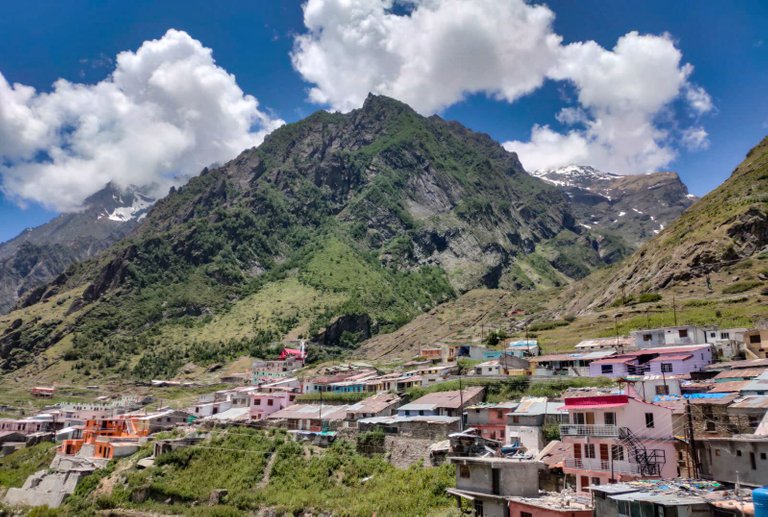 ---
Budget For This Trip
Now let's talk about staying and eating then you will get the facilities of Ashram, Dormitory and Hotel all three around Badrinath Dham to stay. Will get and if you are a solo traveler and want to stay in dormitory then you can also rent a bed for 100 rupees or 1.5$
And if your budget is good and you want to stay at the hotel, then you will easily get the rooms between 1000 to 5000 rupees i.e. 15 to 60 $ and all these things also depend on the season, here you have mobile camera inside the temple. And carrying the belt is prohibited, along with Badrinath, you can visit many other places like mana which is the last village of India and on this you will also find a pond in which hot water flows throughout the year. The water remains so hot that to balance it, cold water is left in it for 24 hours.
The total cost of visiting this from Haridwar will be between 5000 to 10000 rupees and you will need about 4 to 5 days to reach it, but you will be able to roam on it well.
I hope you like this travelogue and information about here.....
---
Thanks......
[//]:# (!pinmapple 30.74259 lat 79.49403 long A Beautiful Trip Of Badrinath (One Of The Famous And Holy Place Of The India ) d3scr)
---
---