---200k Staked SPS~~Personal Finance Edition: Budgeting and Cash Flow-- Saturday Savers Club! Week # Month 02, 2022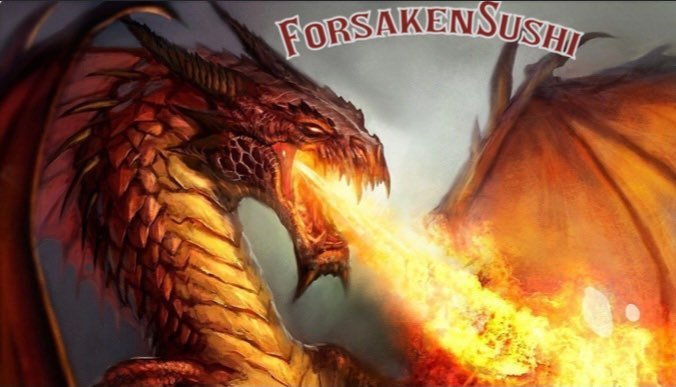 Welcome back to another edition of the Saturday Savers club. Please remember everything that follows is an account of my situation and my opinions, and are not financial advice. Before last week, it was over a month since we had an update regarding our savings goals. Today I am happy to report substantial progress towards my end goal for 2022 of:
- 5000 Hive Power, # 200,000 SPS, 50 EDSM staked, 100 EDS, and 300 SPI.
200,000 STAKED SPS GOAL ACHIEVED!!!
Today I am very happy to announce that I hit my annual goal for staked SPS of 200k SPS this week! This puts me at 3 out of 5 annual goals completed as we finish the first half of the year. Next week I will raise some of my annual goals, and change some possibly, I will meditate on this. But in the mean time, I want to switch gears from the normal format and introduce my new financial literacy segments.

Financial Literacy
Budgeting as a path to retirement

Step 1: Calculate your monthly and quarterly income
In Business, Net Income is the bottom line, the profit after all expenses related to the business have been paid. We are just like a business, we have income like from our career for example, and expenses like rent or income taxes that must always be paid.

Tally up all your income for the year, including dividends from stocks, and capital gains for example. Divide that number by 12 and 3 to get your approximate monthly and quarterly income. Take note of these numbers and all of the components that comprise your net income.

This active process is helpful because we acknowledge and take note of where our income and livelihood is derived.

Step 2: Track your spending
Income is only one side of the equation, but the often overlooked and highly vital aspect of all of our lives are our expenses, or cost of living. There are two types of expenses, fixed ones like a rent payment, stays the same every month. But variable expenses like the water bill, or even groceries vary from month to month depending on the situation. For variable expenses it helps to track them, and use an average approximation, don't drive yourself crazy with the nitty gritty.
Examples of expenses:
Rent (fixed)
Mortgage (fixed)
Car Payment (fixed)
Groceries (variable)
Entertainment (variable)
Credit card payments (variable)
Keeping a notebook and taking note of all expenses as they happen is a method many people employ to help organize and track expenses. That way analysis can be done on the data at a later time and the mind is clear.

Step 3: Analyze, Strategize, Execute
Analyze your data, compare your monthly expenses to your monthly income. Figure out what are your main sources of income, can you create new ones. Simultaneously, look at what are the largest expenses that you are incurring, and take one at a time and look for creative ways to reduce or eliminate the expense if possible.

=====Where Did this Journey Begin=====?
- As of March 3rd 2022 when I set my 2022 goals, these were my balances:
Hive Power-- 1,421
SPS--------135,055
EDSM------- 6
EDS----- 1
SPI----- 53


=====HIVE POWER=====
- At my last update, I had achieved 11,495 Hive Power (Staked Hive).
- As of today, I have 11,510 Hive Power. An increase of 15 hive of organic growth for the week.
- The current hive price is $0.459 USD per hive. Hive had a nice pump during the week, which has since dumped. It stands up 10% from out last update. Im hoping hive goes back up so I can start accumulating HBD at some point efficiently.



=====SPS=====
Last week my total staked SPS was 195,814. This week I staked an additional 4200 SPS hitting my annual goal of 200k Staked SPS! WOOOOOO!!!! SPS price is currently 0.049 USD per SPS. Down about 10% from last week.
- Now that I have achieved this goal, I can focus my SPS passive income towards other goals, like buying a node license.




=====EDS/EDSM=====
EDSM----- 100
EDSMM-- 265
EDS--------- 0
No change in miners this week, sold my EDS to focus on buying Splinterlands vouchers, that is where I am currently allocating my passive income.

=====MISC DIVIDEND TOKENS=====
Dhedge-34,869 (New Total-30,159) Sold 4710 Dhedge
Utopis-679 staked (New Total-686) Added 7 Utopis
Index-584.3 (New Total---0----) Sold ALL 584.3 Index
Bro -3.29 (New Total- 0.36) Sold 2.93 Bro
Helios-76 (New Total-82) Added 6 Helios
Cartel-107.25 (New Total-100) Sold 5 Cartel
LBI-868.5 (New Total-34) Added 834.5 LBI
SPI-2.63 (New Total-0.6) Sold 2.03 SPI

Make savings a regular habit. Start small, but Start Today! The earlier you start, the more time you have for your money to compound and the less you have to put in. Best wishes everyone!

See you for the next update on my savings progress next Saturday!

---
---