My 2022 Hive Goals - week 21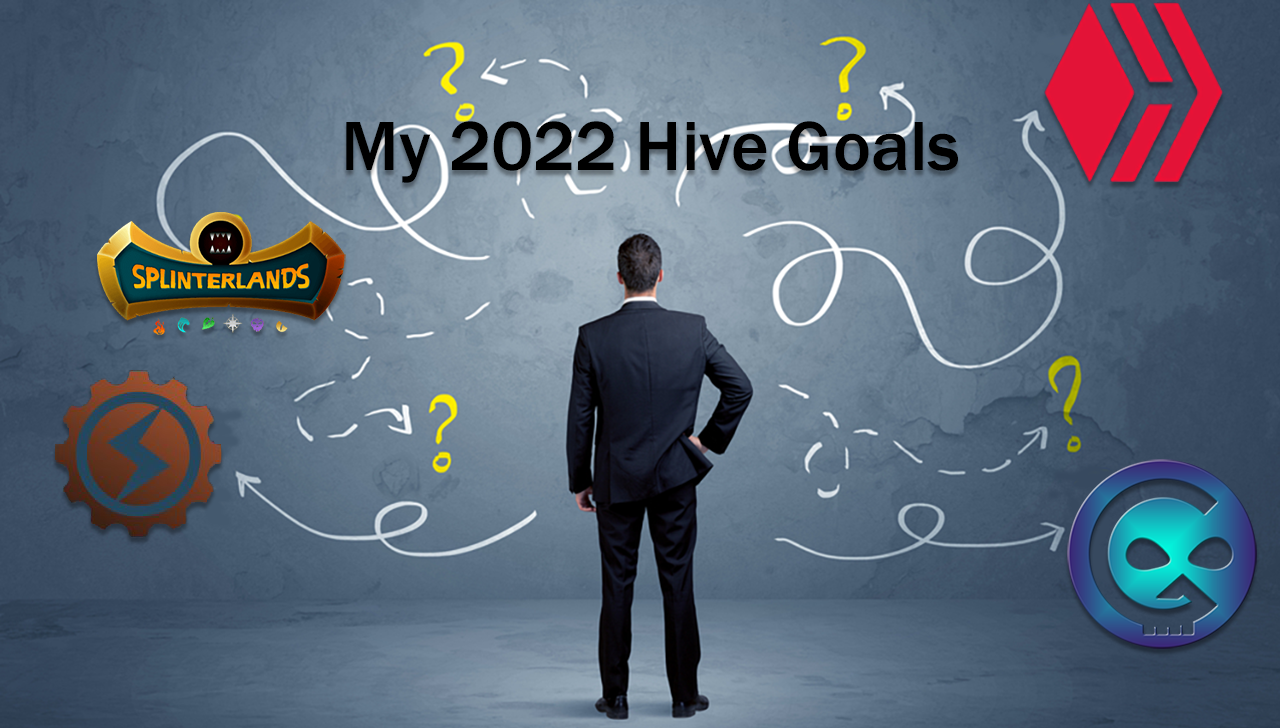 My 2022 Hive Goals - week 21

Welcome to my series where I attempt to explain my current hive investment strategies and how they are currently performing in the volatile crypto market. This week our plan seems much more solid we have taken back control from our ADHD and our plan is back on track. At last post we had bought back into hive for double what we sold when it was descending and since we plan to ride it up I powered up the hive and delegated some out to get more rewards. We are also back on our buying goal HIVE < 0.50 all curation proceeds buy hive, HIVE > 0.50 but < 1.00 then 50% curration proceeds buy HIVE AND > 1.00 = currator and look for profit taking opportunities on HIVE. Pretty much all my yeild farming has been moved out of leofinance now aside from all the problems I had there it was just better APR on hive surprisingly

Liquidity Pools
I am still only using 3 liquidity pools though my DEC:HIVE is significantly larger due to my moving of my liquidity from Pancake/CUB. Pools did gain a little value this week though it is probably more due to reinvesting proceeds than coin value gain.
SWAP.HIVE:PLN ($1.752) - This pool is just reinvesting the PLN that I earn from liquidity pools. My portion of this pool stayed the same at 0.006%. My bonus shares are now 51% giving me a 152.888% APR
NECTAR:QUEEN ($0.151) - This pool like the PLN pool is just a reinvestment of the rewards I have earned from the pools. My shares in this pool are up from 0.004% to 0.005%. Bonus shares are at 156% giving me a 187.378% APR
SWAP.HIVE:DEC ($776) - The main reason I stay in this pool is for the SPS airdrop points which end in 64 days. My shares in this pool are up to 0.07% now. Bonus shares dropped to 14% giving me a 2.764% APR. We will need to pick a good exit point on this one before the 64 days so we do not loose a crap load on everyone exiting when it ends.
24 hour rewards from Liquidity
| Token | Amount | Token | Amount |
| --- | --- | --- | --- |
| ONEUP | 0.003 | LVL | 0.053 |
| THGAMING | 0.047 | PLN | 0.008 |
| SPS | 0.001 | DEC | 0.034 |
| SIM | 0.293 | CROP | 0.008 |
| GAMER | 0.131 | SPT | 0.007 |
| SWAP.STATE | 0.037 | ENTRY | 0.235 |
| BATTLE | 0.014 | REDACTED | 0.017 |
| BEE | 0.137 | STAR | 0.019 |
| NFTM | 2487.071 | LASSECASH | 0.77 |
| ACASH | 0.581 | BXT | 0.007 |
| BJ | 0.058 | | |
Posts and Curation
Well I have posted 2 weeks in a row, LOL. I have plans for a few more articles this week and seem to be a lot more efficient lately so it might happen. I have started taking my curation proceeds on Mondays and buying more into one curation token and delegating to the curator. The rest of the week it follows our plan HIVE < 0.50 all proceeds buy into HIVE, HIVE > 0.50 < 1.00 then 50% to HIVE, 50% to curator, AND HIVE > 1.00 will be 100% to currator and look for opportunities to take a little profit.
Curators
Play2Earn
splinterlands - buying cards to flesh out my Gold and Silver accounts which is slowing the expansion of the rental account but need to get the play accounts ready for new reward system.
Geno Pets -still waiting for a launch date or beta invite on this one. Staked $200 worth of Gene locked for 2 years at 21x.
Hash Kings - is going well have needed to invest and more and my assets are expanding, turning out to be nice passive income look for a couple articles to come on this one.
Dcity - dumped this small pile of sim, seems you need a lot of sim or a couple hive to get started so when I get started in this one I will just start with a couple hive.
Yield Farming
Moved most of my assets out of leofinance Cake is earning yeilds again on Pancake. Cub is still on cub finance of course.

CUB - 82.519 staked on cubfinance at 57.85% APY
CAKE - 227.75661 staked on Pancake swap at 10.56 X Yield boost for 6 month lock

and my tokens from my DEC:BUSD liquidity on pancake have been moved back into hive for better interest and easier access.

My approximate starting value was $7577.49 with my approximate value in hive this week being $4514.49, about a $500 gain over last week mostly due to getting back on track with my investment and some little gains on my tokens. The difference between the start value and current value at this point is mostly due to the lost value on CAKE being that it was about $18.8 when I bought it and just market decrease. looking forward to seeing some profit on my GENE staking but that is a long way off yet, it has however gained $2 in value since I staked.

---
---